Jacob Abel makes USF2000 debut at Road America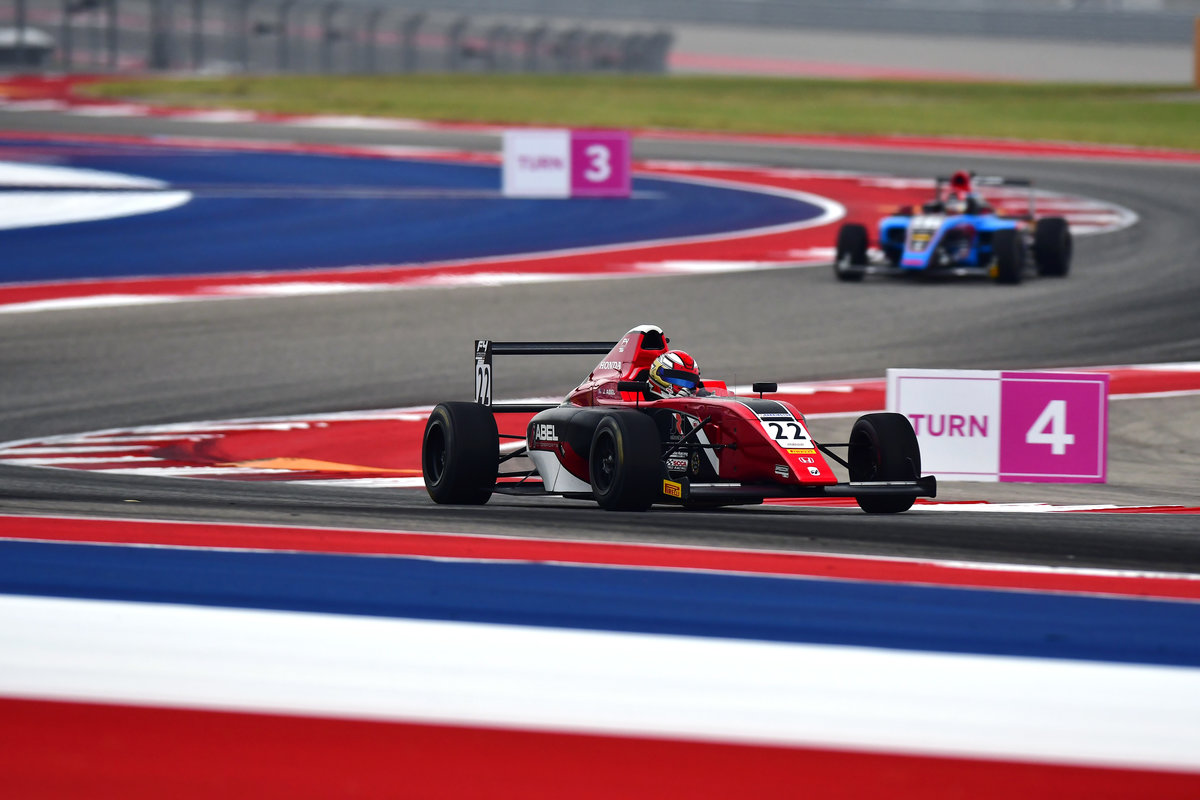 Jacob Abel last year in USF4
Young open wheel veteran Jacob Abel knew he'd face a weekend of challenges, making his 2018 series debut in USF2000 with his Abel Motorsports team. One of the toughest was getting accustomed to the strong level of competition in the Mazda Road to Indy series. Another was finding more speed at Road America, the legendary 4-mile natural terrain road course in Wisconsin.
Jacob Abel had notched the 12th-best time during an official series test the week before the Kohler Grand Prix at Road America. In qualifying for the race weekend, pace was difficult to find. Jacob qualified 19th for the Saturday 50-mile event, race 1 of the doubleheader weekend. But when the green flew for the opener, Jacob and his team responded… notching the 4th fastest lap of the race.
On the start, young Abel worked to settle in, gaining a few positions In the opening laps. "It was pretty crazy out there", the teenager noted.
"When you come up the front stretch there's a concrete wall right there to your right. It doesn't take much to get into trouble."
There were a pair of on-track incidents that produced action-packed restarts.
While Abel didn't earn the result he was hoping for, he gained 4 positions in his Abel Motorsports 79 car, finishing 15th in the opener.
We've gotten the car better and better this weekend. Now I feel we're close. I'm really proud of our Abel Motorsports guys, making this much progress so soon."
The progress was obvious in Sunday's second Road America round. "We knew track conditions would be a lot different," Jacob noted. "We didn't qualify well (17th), but I got a good start and passed a couple of cars right away. There were a lot of incidents.. I had contact and spun once myself. But we stayed in it and made up ground, made a few more passes on a restart," Jacob added. A steward's decision to penalize other competitors boosted Abel to 10th in the final rundown, a USF2000 career best thus far.
Team engineer and crew chief Larry Nash was pleased as well. "Jacob did a nice job. This is a somewhat quicker car than what he's used to, more downforce,
and gaining our first top ten here was a great accomplishment."