Wickens: Rossi is ruthless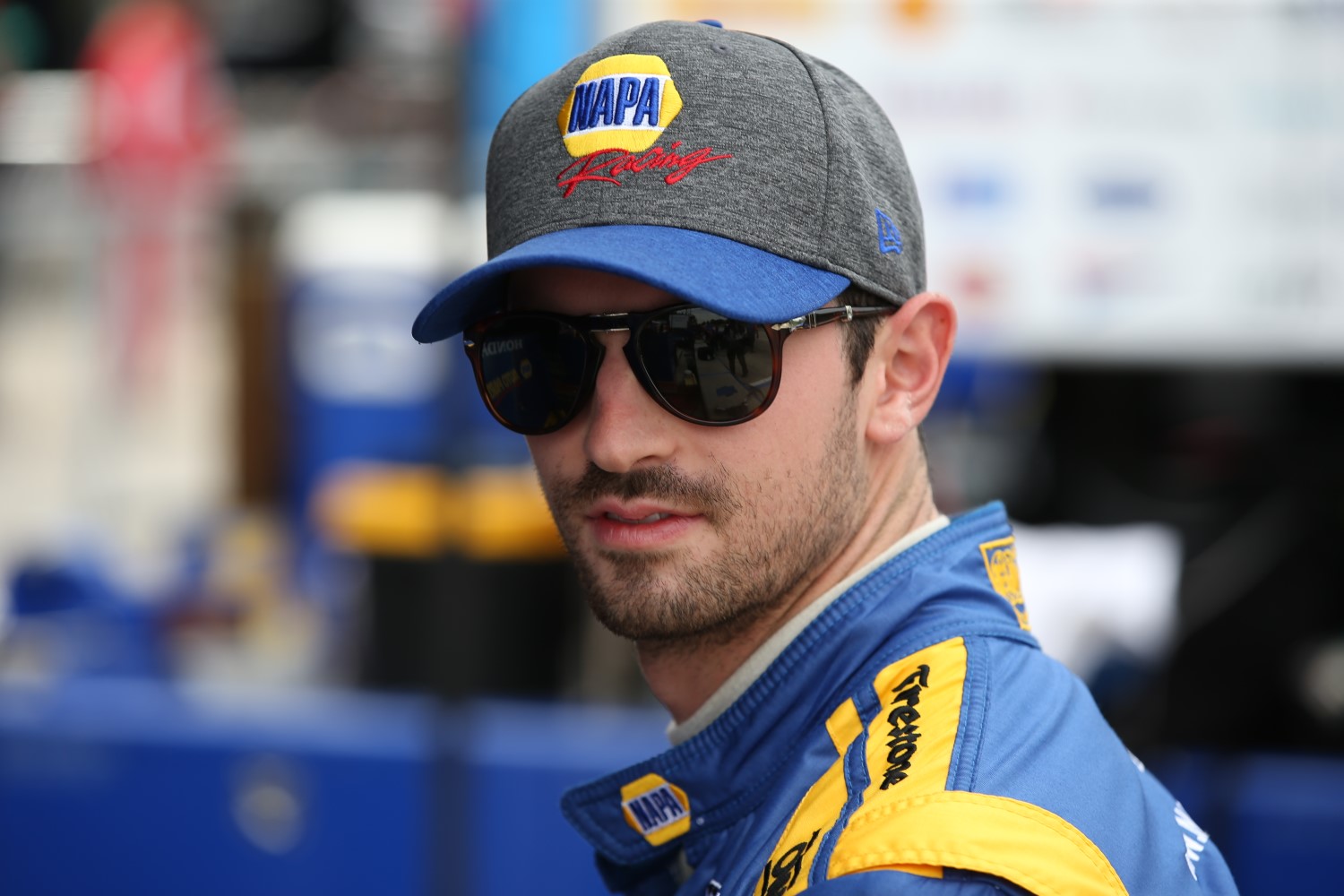 Ruthless Alexander Rossi "this isn't a popularity contest or a buddy-buddy thing. We're here to win races, right?"
When the budding Schmidt Peterson Motorsports star Robert Wickens was asked about the incident in Lap 1 at Road America, Turn 6 with Alexander Rossi — they banged wheels, sent Wickens into the grass and allowed three cars to pass him — his voice was even-keeled and his explanation matter-of-fact:
"Give Alexander Rossi an inch of space, and you'll wind up regretting it, Wickens said. That's just who he is. That's just how he races," Wickens told the IndyStar.
"It's just frustrating," Wickens said after Sunday's Kohler Grand Prix at Road America. "The kid is so fast. … I think he needs to concede from time to time. He races every corner like it's the last lap. That's the way he's been. That's the way he's always been, even when he was in Europe. Honestly, it's probably what got him to IndyCar. He's a ruthless guy.
Sato, too, wasn't exactly angry after his mid-race run-in with Rossi. Just disappointed.
Rossi's former Andretti Autosport teammate and now Rahal Letterman Lanigan driver said he expected more from a driver he thinks of as a friend and respects.
"It was sad," Sato said following his fourth-place finish Sunday. "It's a sad scene in such a high professional race car sport. You don't want to see the young guys bumping each other. I'm totally fine with the side-by-side racing, but he did the exact the same thing to Wickens. He pushed him off.
"I mean, what are we doing? I'm going to have a word with him. Honestly, the (IndyCar race) stewards should have (penalized him). … It's disappointing. I know he's fast, but what the (heck)?! … I respect him, but he tends to do that. He's super aggressive. Unnecessarily, you know?"
Rossi, whom IndyStar reached soon after the original publication of this story, finds that characterization of him unfair.
"You have to have respect for each other. I'm completely on the same page as everyone on that," Rossi said. "And I really feel that I do respect everyone. If you look at the start of today, I had a huge run on Ryan. I could have thrown it at the inside of Turn 1, but it was a low-percentage move, and I backed out.
"I don't think other than the St. Pete thing, there's ever been an instance where anything I've done caused someone to not finish a race or to have a damaged race car. I think that's one of the characteristic that I'm very good at and think I've proven that. So I don't know where that's come from, but at the same time, on the race track, I'm not really bothered by what people think because I'm here to win races and win a championship, This isn't a friend competition. This isn't a buddy-buddy type of thing for me. I'm happy to be friends with them off the track and when we take our helmets off. But once the race starts, man, unless you are a teammate of mine, I'm not here to do anyone any favors."
Unlike Sato, Wickens said he doesn't plan to talk to Rossi about the incident or even hold it against him. He did seem take a little satisfaction in the fact that Rossi's day was derailed my a mechanical issue.
"Karma's an (expletive)," Wickens chuckled.
But that seems as far as Wickens will go in holding a grudge against Rossi. They've known each other for too long, Wickens said, for a small incident to ruin their relationship. After their run-in at St. Petersburg, Wickens said the two didn't speak for a couple weeks but eventually sat down for a drink and hashed out their disagreement.
Perhaps something like that will happen again in the future and maybe Wickens will even pass along some of the thoughts he shared with IndyStar on Sunday:
"The thing with Alex is he puts himself in situations where if the other person doesn't give, they're going to crash," Wickens said. "He's just that kind of guy. If you race him different you're just going to crash. I mean, that's just the way I look at it. I'm not trying to beat on the kid. It's just every now and then you have to use some judgement. I mean think of how many points he's thrown away this year. At one point, he should sit down and rethink how he's approaching the problem."
Rossi again disagrees with that characterization of himself. He said bold driving hasn't cost him points anywhere. At St. Pete, his late maneuver cost Wickens but he finished third. In Detroit, Rossi's late mistake was about "me out-braking myself", and on Sunday, the mechanical problem with his car had nothing to do with his incidents with Sato or Wickens.
Wickens said while he doesn't plan to say anything to Rossi, he does plan to have a word with IndyCar's race stewards. Like Sato, he is unsure why Rossi was not penalized for the incidents.
"Where I come from in touring cars, when there's contact, when there's banging in racing and it's all exciting, if you push another car off track, you had to concede the position," Wickens said. "And if you didn't, you got a drive-through penalty. It's clear as day. It's just weird in an open-wheel car, if there's contact that forces a car off, or in the first instance into a spin and out of the race, there's no action. It's weird. But I guess it's not my place."
Rossi said he'd be happy to take part in a conversation with race stewards. He told IndyStar that no action was taken because he didn't do anything outside the law.
Wickens and Sato left him space, and he took it. It's as simple as that.
"If you're leaving a driver a door, an entire door and not defending the corner at all, then I don't understand where their surprise is that I'm going to go for that," Rossi said. "I (was) fully alongside of both them going into Turn 6. It wasn't a late lunge … I was legitimately alongside of them, and they continued to try and hang it on the outside. Personally, I don't really care about your feelings of what you kind of would want me to do. Of course you'd want me to leave you an entire lane on the corner entry, because that would make your life easier. But this isn't a popularity contest or a buddy-buddy thing. We're here to win races, right? So if you're going to hang the car on the outside of a corner, that's fine. Sometimes it will work out, and other times it's not going to, but it's not the guy on the inside's responsibility to give you a lane on the exit.
"It comes down to the rules we talk about every single weekend, and why there was a no penalty issue on either of the attempts, because they were the exact same. And they were abiding by the rules both times. And that's where I stand on this." Jim Ayello/Indy Star