Saturday Morning Update from Road America (Update)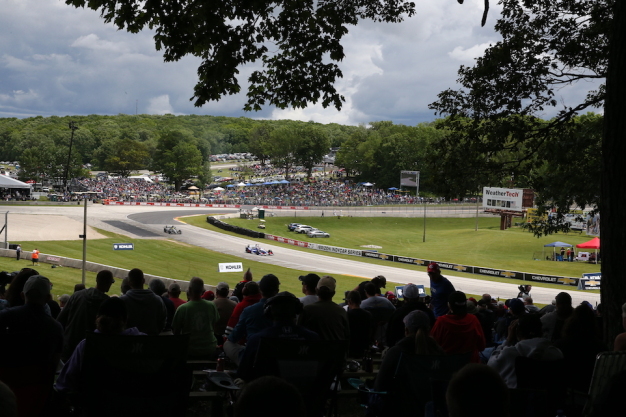 Fans watch from all vantage points
UPDATE
That crazy Firestone Fast Six qualifying is now in the books. It was hard to predict who was going to win the pole today!
There was a great crowd here today and they were watching all the races going on today. All of the campsites are sold out this weekend, along with all the golf carts. The track makes this a family friendly environment so you can bring the whole family.
There will be no IndyCar warmup tomorrow morning before the race. Jay Frye, President of Competition and Operations, explained the change on all permanent road courses this season. Since the teams can test at these road courses, the 30 minute warmup session time is added to the practice sessions on Friday and the teams were given 20 minutes for pit stop practice yesterday afternoon.
The second Indy Lights race for this weekend will start on Sunday morning at 9:50 am. The IndyCar race will start at 12:10 pm. The final Pirelli World Challenge race will start at 2:45 pm.
06/23/18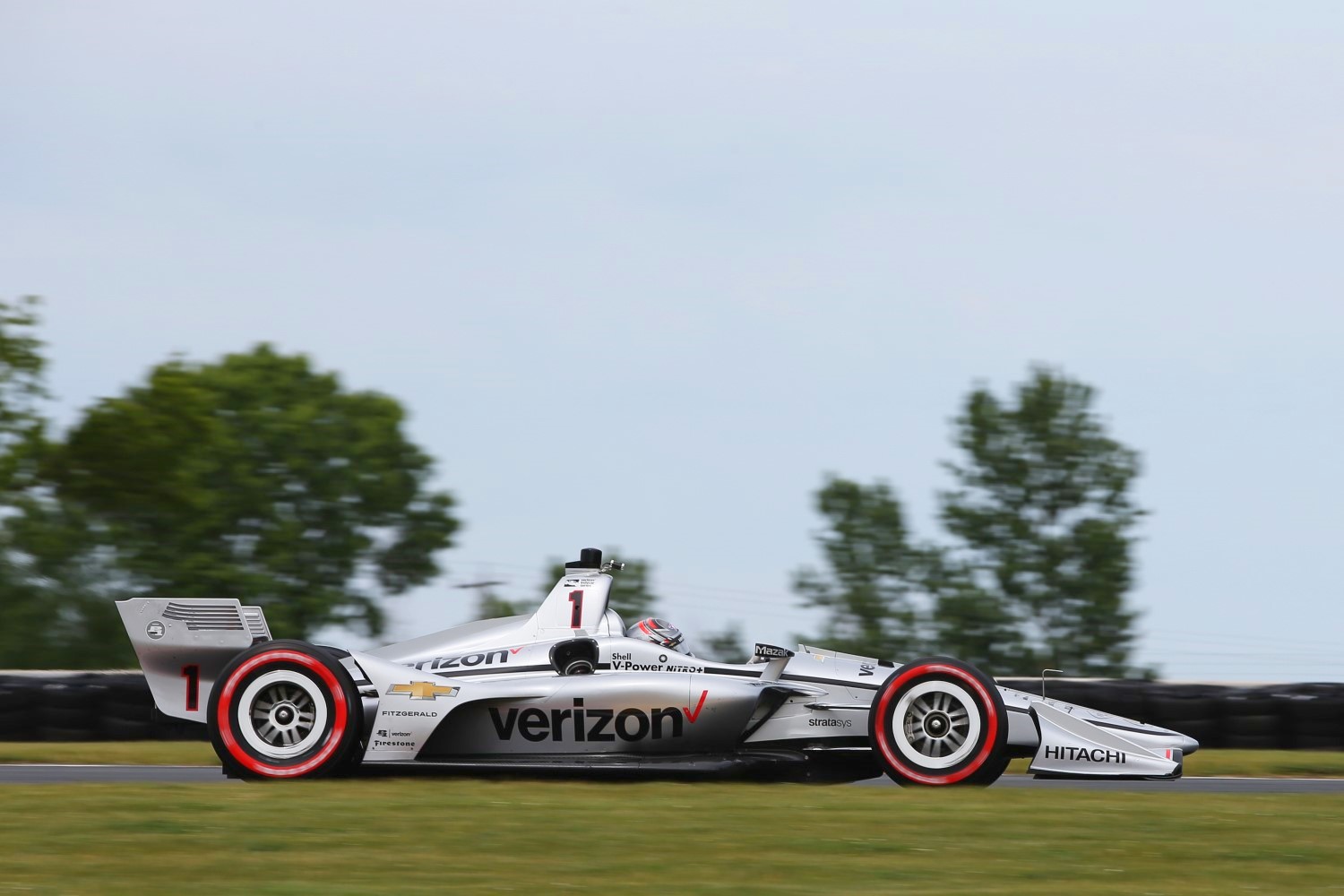 Newgarden happy with his Chevy
It is a sunny but cool 56 degrees this morning in Wisconsin. The temperatures are expected to each 70 degrees afternoon for the IndyCar qualifying with no rain in the forecast. The cooler weather is a relief from the Texas Race, where it was extremely hot during the daytime.
Josef Newgarden, the defending series champion, was the fastest driver in both practice sessions yesterday. Newgarden loves to drive on this European like 4.014 mile natural terrain road course.
Newgarden told the media how he likes his car. "The car has been easy to work with which is great. We've been trying things to make sure we understand sort of both ends of the car and where it can go if we adjust either end of it. Seems quick right out of the box. We haven't had to do too much with it. The Chevy package is working really well, which I felt like it would be strong at this kind of track. We've been working hard with that group to make sure our power down and everything else is great."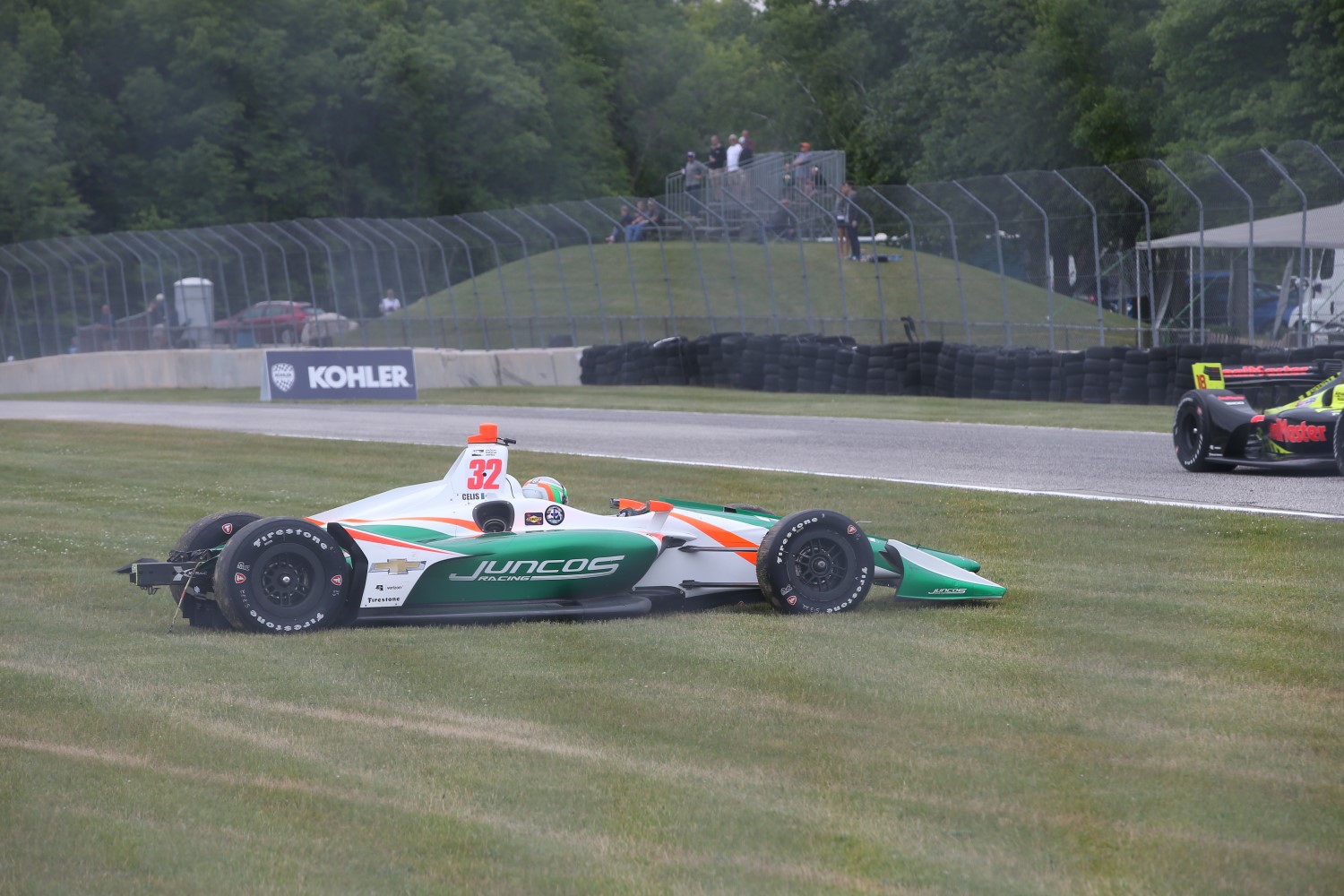 Rookie Celis after contact
The only racing incident yesterday involved the rookie, Alfonso Celis, Jr, driving the number 32 entry for Juncos Racing. Celis, the 19 year old from Mexico, caused a red flag after he went airborne in turn 13 and made contact with the tire barrier halfway through the second practice session. Celis is fine but he damaged his car pretty badly. After a long night, the crew has the number 32 ready for the last practice session before qualifying.
IndyCar practice is at 11 am today with the Firestone Fast Six qualifying at 3 pm.
Lucille Dust reporting live from Elkhart Lake, Wisconsin