Latest F1 news in brief – Saturday
Ricciardo at Paul Ricard Friday. If the rumors are true designer Adrian Newey is leaving the team, then we suspect Ricciardo will as well.

Ricciardo to 'talk to Honda' before decision

Alonso plays down 'Freddo-gate' impact
Baptism of fire for France GP venue Paul Ricard
Hamilton hints Mercedes deal now done
New engine 'two tenths' faster – Lauda
Haas boss Steiner says Grosjean back on form
F1 drivers asked for Paul Ricard chicane to be removed
Ricciardo to 'talk to Honda' before decision
(GMM) Daniel Ricciardo says he will "talk to Honda" as he makes his decision about which team to drive for in 2019.
After Red Bull made the decision to swap Renault for Honda engines next year, Australian Ricciardo is now weighing up offers from Red Bull, McLaren and perhaps Ferrari and Mercedes.
"Next week, Red Bull will push for a decision from me," Ricciardo said at Paul Ricard.
"I want to talk to Honda to better understand the transition to their engine. I'm trying to put the puzzle together but I'm optimistic," he told Sky Italia.
McLaren boss Eric Boullier confirmed there is a "normal, gentle discussion" underway with Ricciardo, as the British team undoubtedly looks for a potential replacement for Fernando Alonso.
"We love Daniel and personally I've known him for many, many years," said the Frenchman.
"As long as a driver of that caliber is on the market you look if there is any discussion possible," Boullier added.
If Ricciardo does jump ship, Red Bull is likely to pluck the 'on loan' Carlos Sainz back from Renault.
"The market is a bit strange," admitted Renault advisor Alain Prost, "but we are happy with the drivers we have.
"We will see how it will change over the next few weeks."
—————-
Ricciardo says over the next six weeks he wants to decide between staying at Red Bull or joining another Formula One team for next year.
"It would be nice to go on the summer break knowing what I am doing."
F1 is working its way toward its three-week break in August with speculation mounting that Mercedes, Ferrari, and McLaren are interested in luring Ricciardo away from Red Bull for 2019.
"I will be honest, everyone is talking about Mercedes and Ferrari as potential places for me to go, and I am aware that there will be interest from other teams," he said.
Ricciardo said he had not directly spoken to rivals Ferrari and Mercedes, but he hedged when asked if his manager had.
"People talk, have coffees, I will leave that one open-ended," he said with a laugh.
Ricciardo called the decision on whether to go or stay with Red Bull the biggest choice of his career following his decision to leave his native Australia and continue his racing career in Europe over a decade ago.
"For sure the priority is to get a car to win the world title because I really believe I can," he said. "I am slightly careful because it is easy to think the grass is greener and maybe it is, but I also have it pretty good where I am.
"People do like a change but just to make change for the sake of making a change is not enough for me. I need to find some substance behind it to jump ship."
Alonso plays down 'Freddo-gate' impact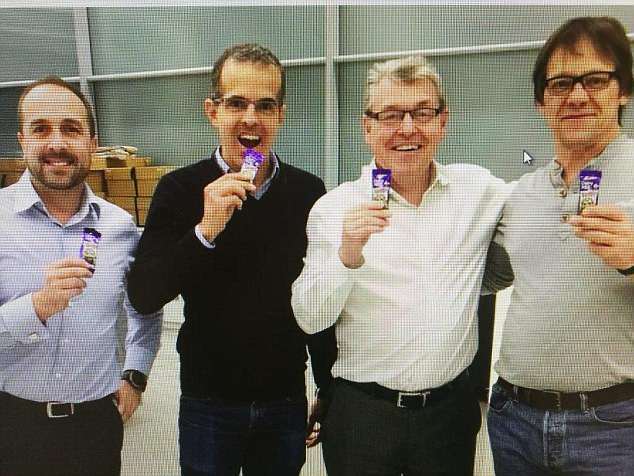 McLaren staff enjoy their 25 cent chocolate bars for their all-nighters
(GMM) Fernando Alonso has denied that 'Freddo-gate' threatens to further destabilize McLaren.
An odd scandal has broken out after former team boss Martin Whitmarsh revealed that disgruntled staff members would like Eric Boullier and Zak Brown to step down.
"He (Whitmarsh) has the right to his opinion, but he is poorly informed," a McLaren spokesperson is quoted by Auto Bild.
In the days since, another disgruntled staff member told a British newspaper that he has "no respect" for Boullier and Brown, and that the atmosphere at Woking is "toxic".
He also scoffed at McLaren's staff reward program, which involves the distribution of Freddo Frog chocolates.
"We would like to go on strike but people fear for their jobs," the anonymous staff member revealed.
Team boss Boullier reacted angrily to the report, accusing one journalist during the official press conference at Paul Ricard of "lying".
"I'm not lying," the journalist responded.
Boullier also denied that he is at risk of being ousted and declared "I will not resign".
"Maybe a couple of people are grumpy," he said. "In any organization you have some people who agree or disagree when there has been miscommunication."
McLaren driver Alonso, meanwhile, denied that 'Freddo-gate' is destabilizing the team.
"No I don't think so," he told Spanish media at Paul Ricard.
"I am 100pc focused, the team is very close together and the press always tries to find a story to tell. But I don't think there is anything strange," Alonso said.
"We are having a good year, although fighting for fourth place can never be the goal for McLaren. But for the last five or six years, this is the best so far.
"If you take a little step back, you see that the situation is more positive than what they try to tell you from the outside," he added.
Baptism of fire for France GP venue Paul Ricard
(GMM) Paul Ricard is having a baptism of fire as the first French grand prix venue in a decade.
| | |
| --- | --- |
| | |
| Empty grandstands – 65,000 people stuck in traffic on single lane road | Bumper-to-bumper traffic going in. There is an airport next to track – best way there |
A big crowd descended on the Slavica Ecclestone-owned circuit on Friday, but many got stuck in huge traffic jams and missed the start of practice.
One said she was stuck in exactly the same place in traffic for two hours.
"After a while, we moved forward only because others in front of us were turning around," she told L'Equipe.
"This is the last time I will come to Le Castellet!"
Another said: "I don't know if I would risk coming back tomorrow (Saturday)."
Force India sporting boss Otmar Szafnauer also had problems, saying it took two hours for him to travel the 15 kilometers to the circuit.
"That's just ridiculous," he scolded.
"I had an appointment with a guest who flew to France especially, but he was stuck in a traffic jam for so long that he had to go back to the airport.
"For me it's not a big issue as it's my job, but if I was a fan and I needed two hours to travel seven kilometers, I would think twice about coming back," Szafnauer added.
Even the F1 drivers were not immune to the chaos. Sebastian Vettel and Romain Grosjean were riding motorcycles to the circuit on Friday and were told by police to go back.
"We wanted to go on but they wouldn't let us," Grosjean revealed. "I explained that we are drivers and without drivers there is no show. They told us 'We don't care'.
"It's a shame and a bit surprising," he added.
Another issue at Paul Ricard is the actual circuit, with many drivers struggling to make out the correct corners due to the 180 possible test layouts.
Sebastian Vettel, who at one point almost turned in for the wrong corner in Friday practice, admitted: "I've never had so much trouble getting used to a track."
Circuit designer Hermann Tilke explained: "Actually, this was designed as a test track, not for racing.
"That's why there are so many run-off zones. We didn't want cars to be damaged every time there is an accident."
But Carlos Sainz concluded: "There is an element of risk that is missing."
The asphalt is also patchy with different levels of grip.
"It's a slightly strange feeling as you go from a section with normal grip to a section with high grip. We need to be careful about that," said Renault driver Nico Hulkenberg.
Hamilton hints Mercedes deal now done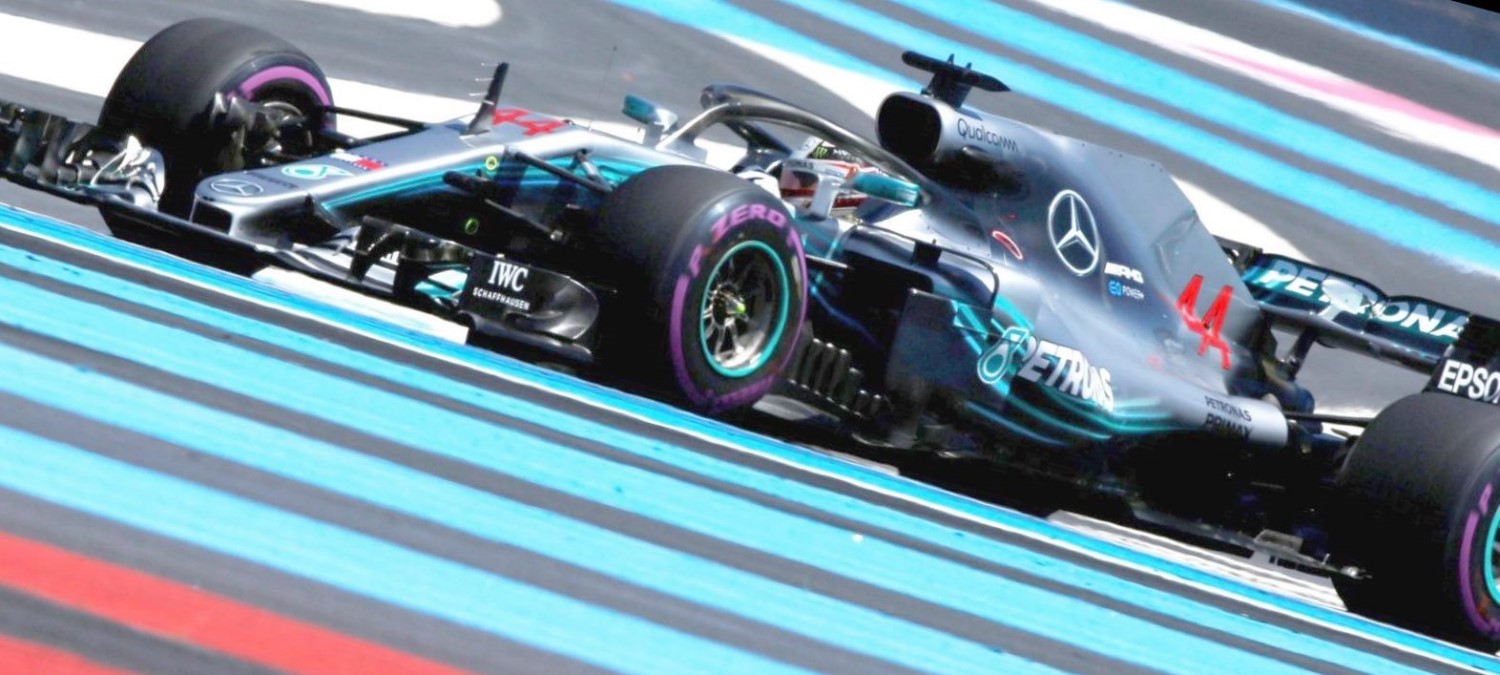 Hamilton would never leave the best car on the grid
(GMM) Lewis Hamilton has given the strongest indication yet that his new contract with Mercedes may finally be ready.
The new deal beyond this season has long been delayed, amid speculation the Briton is negotiating a particularly high fee.
"I should think it's such a grotesque amount of money it's making Toto and Niki's eyes water at the moment," said Red Bull boss Christian Horner.
"He's a four-time world champion and I doubt he's cheap."
But finally there might be progress, with Hamilton hinting that a deal is now close.
"We're not talking about many things anymore," he told Sky Italia at Paul Ricard.
"It's going to be done and I think soon. The signature is much closer than it ever was. There are no more negotiations in progress," Hamilton, 33, added.
New engine 'two tenths' faster – Lauda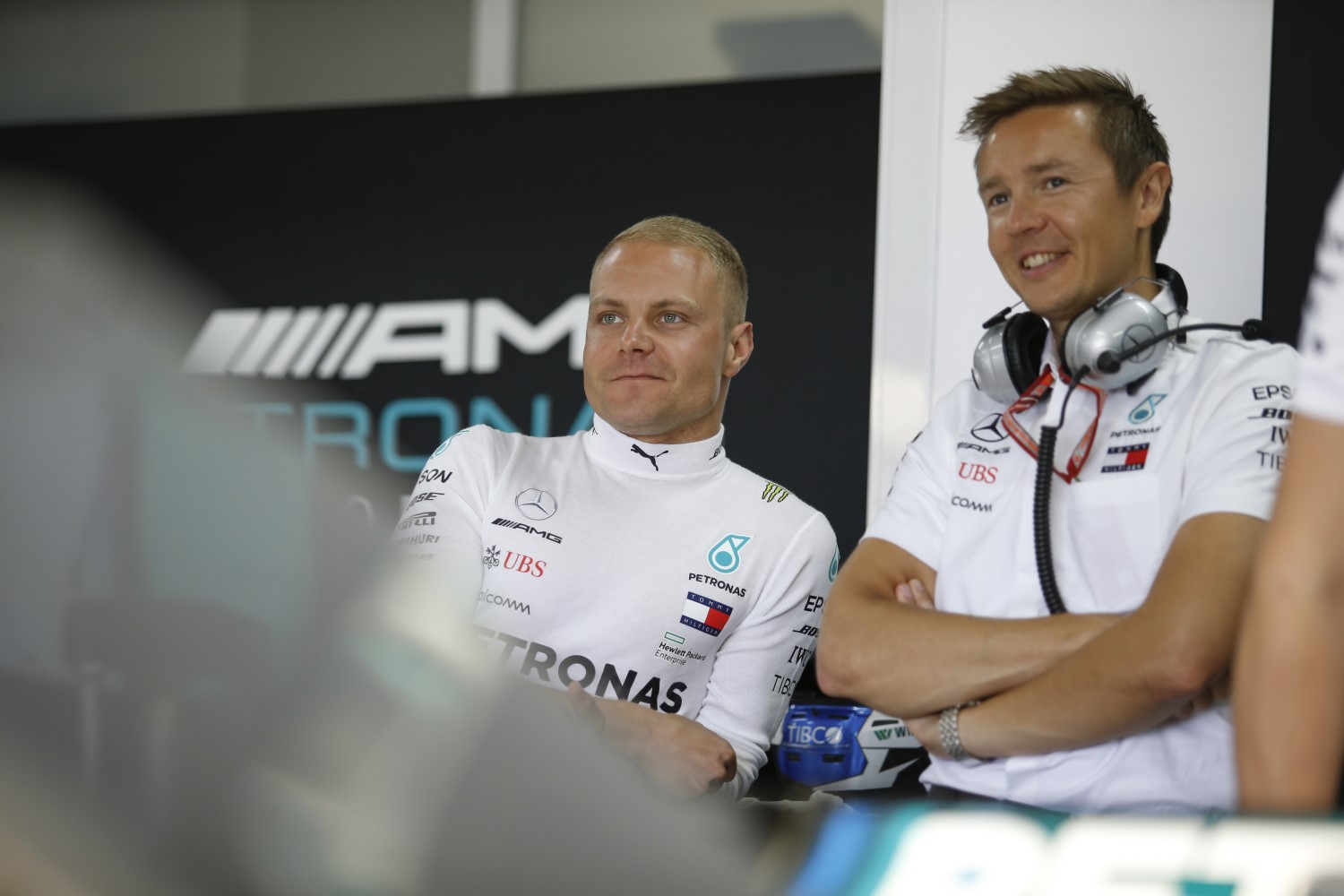 Bottas happy with powerful new Mercedes engine
(GMM) Mercedes' new engine is worth up to two tenths per lap in extra speed.
That is the news from Mercedes team chairman Niki Lauda, as the reigning champions confirmed that after a one-race delay, the 'spec 2' power unit is now ready to debut at Paul Ricard.
"We are a race late but I am told that the new engine version is now in use," F1 legend Lauda said in France.
Lewis Hamilton, fastest in both sessions, used the new engine in Friday practice and said it felt "clean and fresh".
Lauda said: "The difference can be one or two tenths."
Earlier, the great Austrian said it was "clear" that on recent form, Ferrari now has the fastest package in F1.
Lauda continued: "No one knows what the others are doing, so I just hope our engine works well here.
"It's important so that we can get back to pole position.
"We are running late with the new engine because we really wanted to be sure. But Andy Cowell is doing a perfect job.
"What I hope is that our engine helps us to come back, because everyone else improved at the last race," he added.
Haas boss Steiner says Grosjean back on form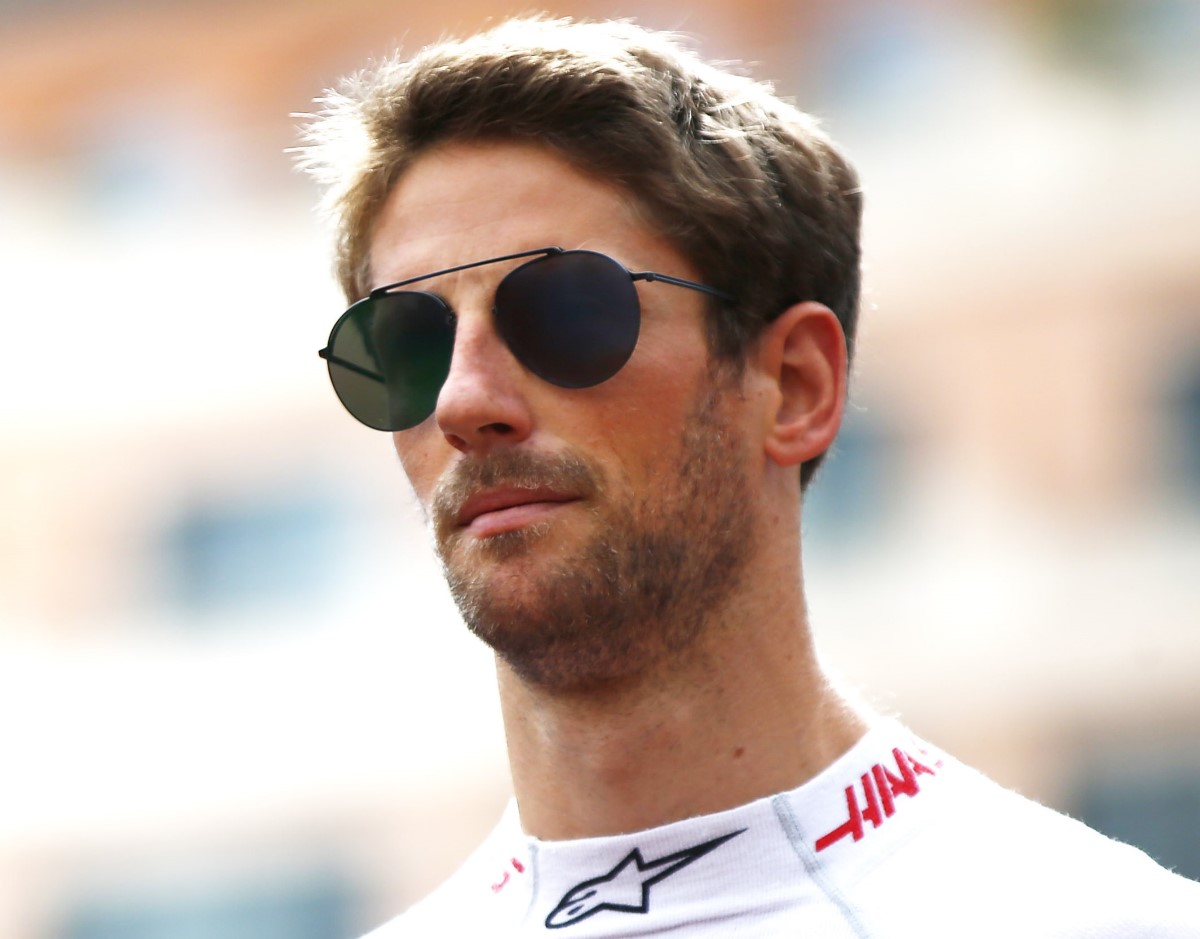 The Haas team will hire anyone as long as he's not an American
(GMM) Romain Grosjean has boosted his chances of staying at Haas for 2019.
Earlier, the less handsomely paid Kevin Magnussen looked easily the best Haas driver of 2019, as Frenchman Grosjean struggled for pace and got involved in crashes.
Both are out of contract this year and team boss Gunther Steiner says there will be no decision about 2019 "before the summer break".
He is, though, happy that Grosjean appears to have returned to form.
"For me, the focus was always on bringing Romain back to the performance he is capable of," Steiner said.
"He did well in Canada although there were no points, but I feel that he regained his former self confidence. The recent improvements to the car were good for him," he added.
Steiner is therefore not ruling out a new contract for 32-year-old Grosjean, but says the matter is on hold until the end of August.
"We have a competitive car, but for various reasons we have not been able to implement it. There are no excuses for that," he said.
"We have to manage every grand prix weekend so that both cars can be in the points. At the moment everything goes wrong too often."
F1 drivers asked for Paul Ricard chicane to be removed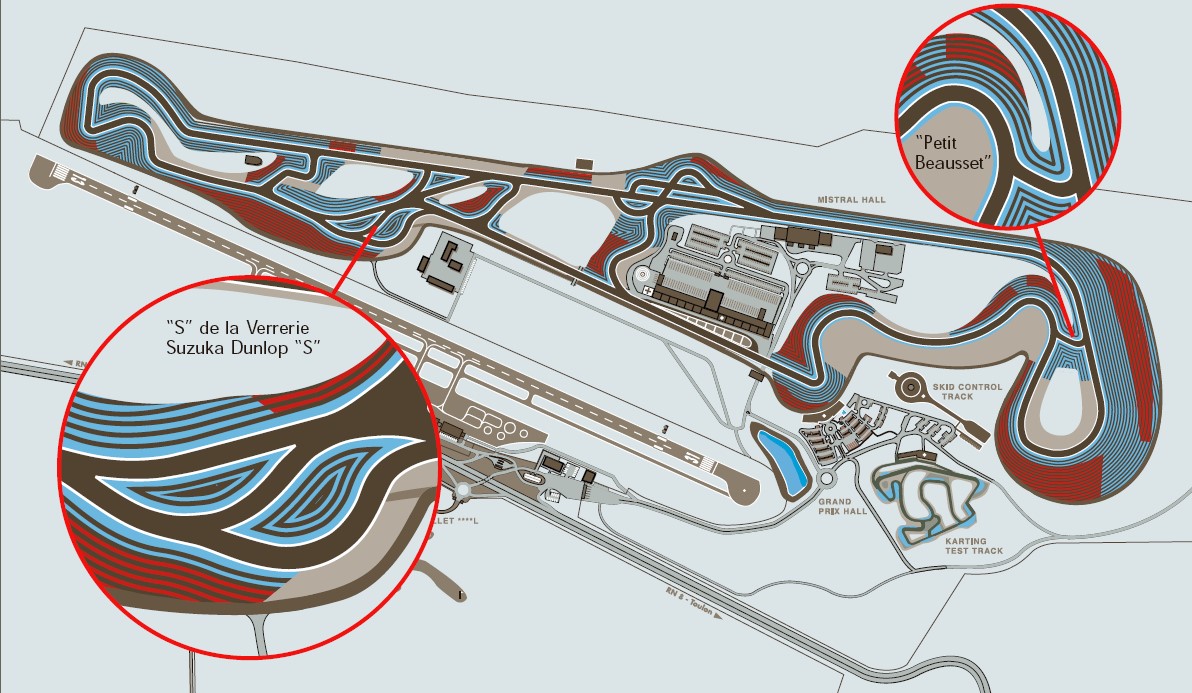 Paul Ricard has many different configuration options
Formula 1 drivers asked the FIA to remove the chicane on Paul Ricard's backstraight in order to improve racing at the French Grand Prix.
Several drivers used Friday's drivers' briefing to suggest the current layout would not make for great racing on Sunday.
Changes cannot be made this weekend because the circuit is homologated for F1 with the chicane, and the FIA would need to run simulations of how safety aspects of Turn 10 would be affected by higher approach speeds and teams have brought cars set up for the original layout.
Toro Rosso's Brendon Hartley, who tested Porsche's LMP1 car at the circuit without the chicane, said he felt using the full back straight has "a bit more character, and probably history as well".
"A long straight line will potentially create more overtakes," he said.
"I don't think it will happen for tomorrow, but I've tested and raced without the chicane.
"It makes things interesting because it's less downforce with the long straight line, Turn 10 becomes more of a corner, and so does the last sector with less downforce.
"Maybe it's a discussion point for next year. The good news is here there are plenty of options."
Sergio Perez said the drivers wanted to improve the show for fans.
"We asked Charlie [Whiting, FIA race director] about this, to improve the overtaking, to improve the show, and make it more interesting," said Perez.
"The best race we've had up to now this year has been in Baku, and all the tracks should be taking some direction from that.
"The circuit is challenging, it pushes the drivers for mistakes." Autosport
Paul Ricard is a massive traffic jam
Circuit Paul Ricard has a history of traffic problems on event weekends and isn't well suited to handle a massive influx of fans, and it seems those problems haven't been alleviated for the 2018 French Grand Prix.
| | |
| --- | --- |
| | |
| Empty grandstands – 65,000 people stuck in traffic on single lane road | Bumper-to-bumper traffic going in. There is an airport next to track – best way there |