Newgarden tops opening IndyCar practice at Road America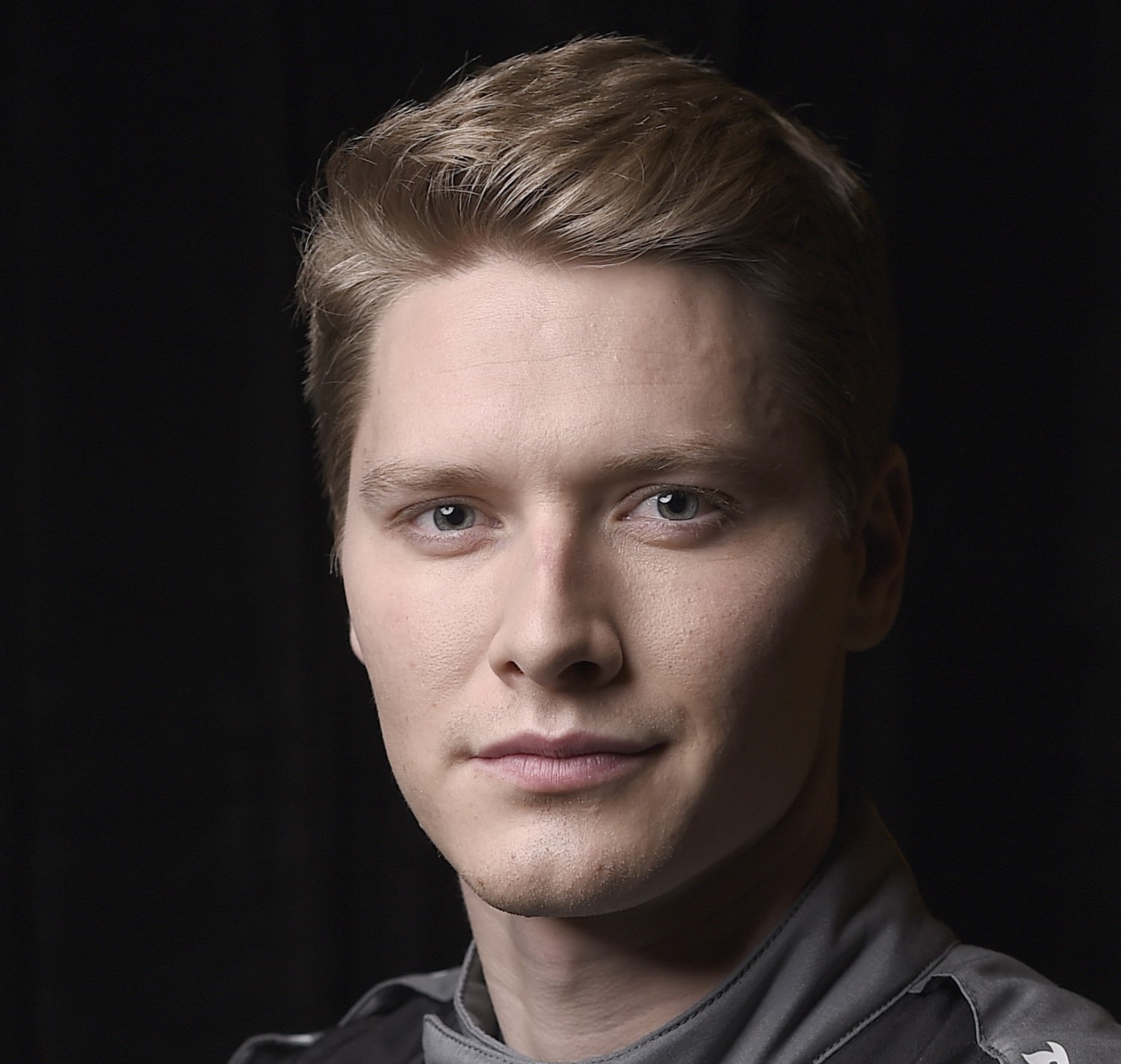 Josef Newgarden
Josef Newgarden turned the fastest lap in his Penske Chevy to top opening IndyCar practice for the Kohler Grand Prix at Road America. His time of 1m43.048s was 0.4 seconds faster than Takuma Sato and 0.5s faster than Alexander Rossi, both in Hondas.
Robert Wickens (SPM Honda) was 4th quick and Marco Andretti (Andretti Honda) rounded out the top-5. Very few laps were turned in the incident-free session because IndyCar does not give the teams enough tires for this track.
The track record on the 4.048 mi, 14-turn road course in the hills of Wisconsin of 1:39.866 set by Dario Franchitti in his Team KOOL Green CART IndyCar in 2000 (when IndyCars were real cars) does not look to be under threat.
More to follow…..
Practice 1 Results
| | | | | | | | | |
| --- | --- | --- | --- | --- | --- | --- | --- | --- |
| Pos | No | Name | FTime | Diff | Gap | FSpeed | Engine | Team |
| 1 | 1 | Josef Newgarden | 1:43.048 | –.—- | –.—- | 140.230 | Chevy | Team Penske |
| 2 | 30 | Takuma Sato | 1:43.473 | 0.4252 | 0.4252 | 139.654 | Honda | Rahal Letterman Lanigan Racing |
| 3 | 27 | Alexander Rossi | 1:43.560 | 0.5126 | 0.0874 | 139.536 | Honda | Andretti Autosport |
| 4 | 6 | Robert Wickens | 1:43.577 | 0.5297 | 0.0171 | 139.513 | Honda | Schmidt Peterson Motorsports |
| 5 | 98 | Marco Andretti | 1:43.882 | 0.8348 | 0.3051 | 139.103 | Honda | Andretti Herta Autosport with CA |
| 6 | 14 | Tony Kanaan | 1:44.043 | 0.9952 | 0.1604 | 138.889 | Chevy | AJ Foyt Enterprises |
| 7 | 21 | Spencer Pigot | 1:44.108 | 1.0603 | 0.0651 | 138.802 | Chevy | Ed Carpenter Racing |
| 8 | 26 | Zach Veach | 1:44.131 | 1.0829 | 0.0226 | 138.772 | Honda | Andretti Autosport |
| 9 | 9 | Scott Dixon | 1:44.164 | 1.1166 | 0.0337 | 138.727 | Honda | Chip Ganassi Racing Teams |
| 10 | 4 | Matheus Leist | 1:44.296 | 1.2486 | 0.1320 | 138.551 | Chevy | AJ Foyt Enterprises |
| 11 | 22 | Simon Pagenaud | 1:44.319 | 1.2709 | 0.0223 | 138.522 | Chevy | Team Penske |
| 12 | 10 | Ed Jones | 1:44.352 | 1.3043 | 0.0334 | 138.477 | Honda | Chip Ganassi Racing Teams |
| 13 | 28 | Ryan Hunter-Reay | 1:44.440 | 1.3924 | 0.0881 | 138.361 | Honda | Andretti Autosport |
| 14 | 12 | Will Power | 1:44.458 | 1.4104 | 0.0180 | 138.337 | Chevy | Team Penske |
| 15 | 59 | Max Chilton | 1:44.596 | 1.5486 | 0.1382 | 138.154 | Chevy | Carlin |
| 16 | 18 | Sebastien Bourdais | 1:44.677 | 1.6293 | 0.0807 | 138.048 | Honda | Dale Coyne Racing with VS |
| 17 | 5 | James Hinchcliffe | 1:44.700 | 1.6522 | 0.0229 | 138.017 | Honda | Schmidt Peterson Motorsports |
| 18 | 15 | Graham Rahal | 1:44.865 | 1.8178 | 0.1656 | 137.799 | Honda | Rahal Letterman Lanigan Racing |
| 19 | 23 | Charlie Kimball | 1:44.905 | 1.8573 | 0.0395 | 137.747 | Chevy | Carlin |
| 20 | 19 | Zachary Claman De Melo | 1:44.912 | 1.8647 | 0.0074 | 137.738 | Honda | Dale Coyne Racing |
| 21 | 32 | Alfonso Celis Jr | 1:44.916 | 1.8687 | 0.0114 | 137.733 | Chevy | Juncos Racing |
| 22 | 20 | Jordan King | 1:45.058 | 2.0101 | 0.1414 | 137.547 | Chevy | Ed Carpenter Racing |
| 23 | 88 | Gabby Chaves | 1:46.448 | 3.4008 | 1.3907 | 135.750 | Chevy | Harding Racing |