Latest F1 news in brief – Friday
Will Magnussen soon be lighter in the wallet?

Magnussen not focusing on court case

'No concerns' about Honda switch – Verstappen
New Mercedes engine facing further delay
Whiting plays down Paul Ricard surface concerns
Alonso says he was the best LeMans winner ever
Magnussen not focusing on court case
(GMM) Kevin Magnussen says he is not focusing on a court case involving his former manager.
The Danish press is full of reports about a case brought by Dorte Riis Madsen, who is claiming millions after being ousted by the Haas driver.
That case is now in trial, and will continue in Copenhagen on Monday.
When asked about it in Paul Ricard, Magnussen told BT newspaper: "I know very little about it. I concentrate on my job — driving a race."
Asked if the legal matter is affecting his work, he added: "As I said, I'm fully focused on driving a race and doing my job."
BT said Magnussen will be in Copenhagen next week, between the French and Austrian grands prix.
'No concerns' about Honda switch – Verstappen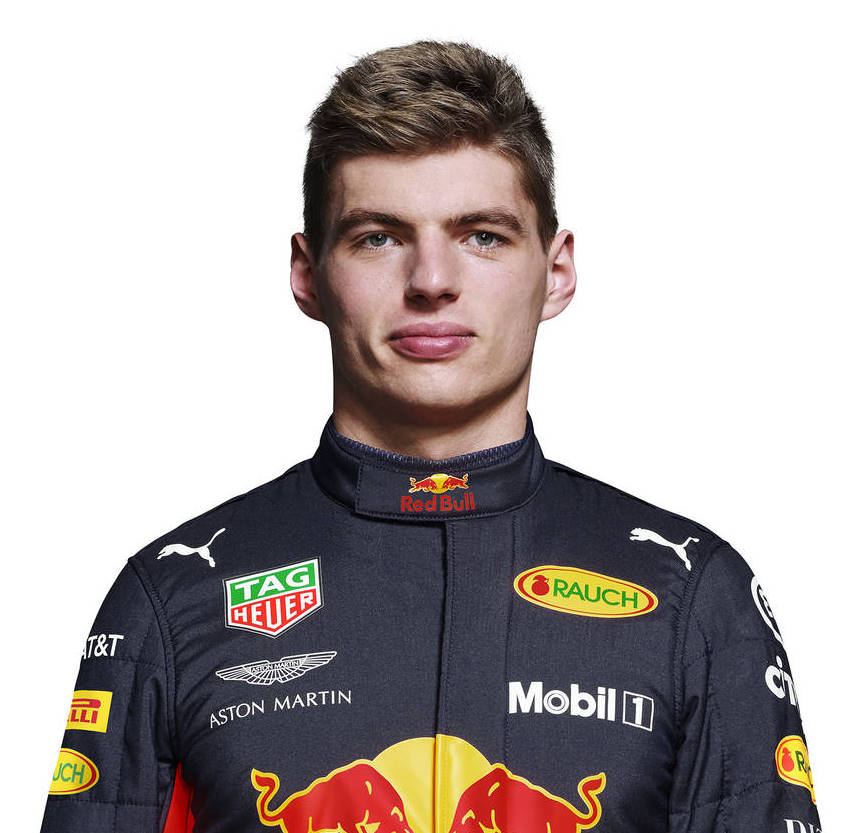 Max Verstappen believes in Honda
(GMM) Max Verstappen sounds enthused about Red Bull's Honda-powered future.
That is despite the fact that many in the paddock are wondering why a top team would sign up with a Japanese manufacturer whose recent three-year collaboration with McLaren failed so badly.
"Yes I'm surprised," said Sergio Perez in France. "I didn't really think Honda had a good engine."
Verstappen, however, appears to know otherwise.
"I was in Japan last year," he told Speed Week. "The engine factory is really great and it was interesting to see how Renault and Honda differ."
Red Bull's often tetchy relationship with Renault is finally ending at the end of the year.
Franz Tost, the team boss at Toro Rosso, says he has no regrets about making the switch last year.
"We are talking about a completely different cooperation," he said.
"We were customers and sometimes the parts in the box seemed so old that they seemed to come out of a dumpster. Thank God that's not the case with Honda."
And so Dutchman Verstappen says he is not worried about being Honda powered from 2019.
"I don't see any reason for concern," he said.
"Take a look at the progress with Honda this year. In Canada there was another big step forward. That really looks very positive.
"I believe in Honda, and obviously my team believes in Honda, otherwise they would not have signed a two-year contract," Verstappen added.
New Mercedes engine facing further delay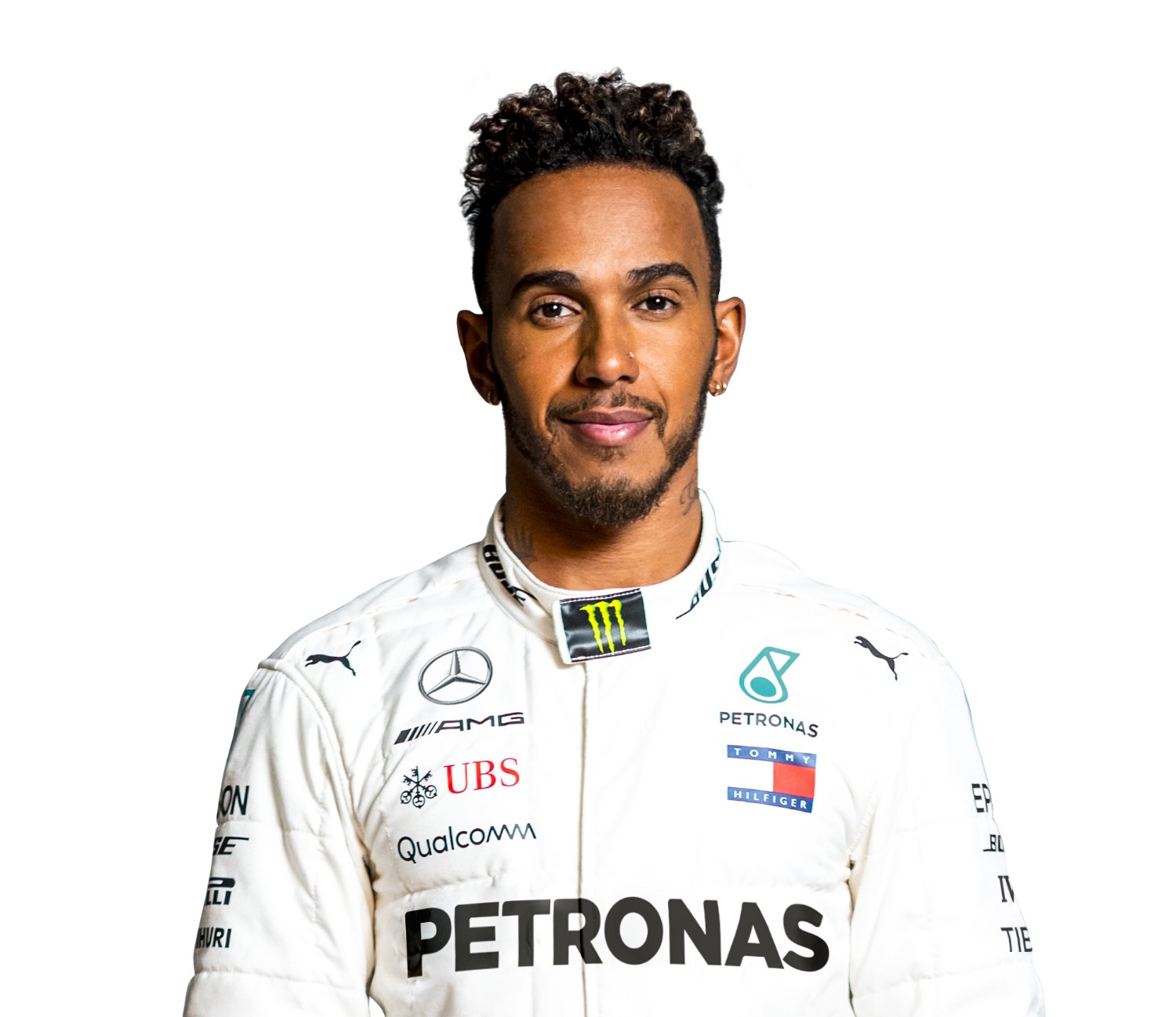 Lewis Hamilton has the most HP, he wants even more
(GMM) Lewis Hamilton may be facing the next several grands prix without Mercedes' new specification engine.
That is despite the fact that, following the delay in Montreal, other Mercedes customers may already have the 'spec 2' power unit fitted for Paul Ricard.
"Yes, we will have the updated engine," Force India's Sergio Perez said in France.
However, Mercedes held the new unit back in Canada, citing "quality" issues.
And now it is not clear if Hamilton and his teammate Valtteri Bottas will have the engine in Paul Ricard.
"Let's wait and see what the team will decide tomorrow," Hamilton said on Thursday. "I trust their judgment.
"It wouldn't be so bad if we have to take the spec 1 again. It would be fresh and have more power. Engine performance has never been a problem for us."
However, Hamilton would then need to use the 'spec 1' for several forthcoming races, as drivers are only allowed to use three different engines per season.
"We really want to put the new one in, but we're waiting to see if we can do it until tomorrow," Finn Bottas said.
"Every race weekend, the three strongest teams are fighting hard and any increase in speed we can get is important. We really hope to get that new engine," he added.
Whiting plays down Paul Ricard surface concerns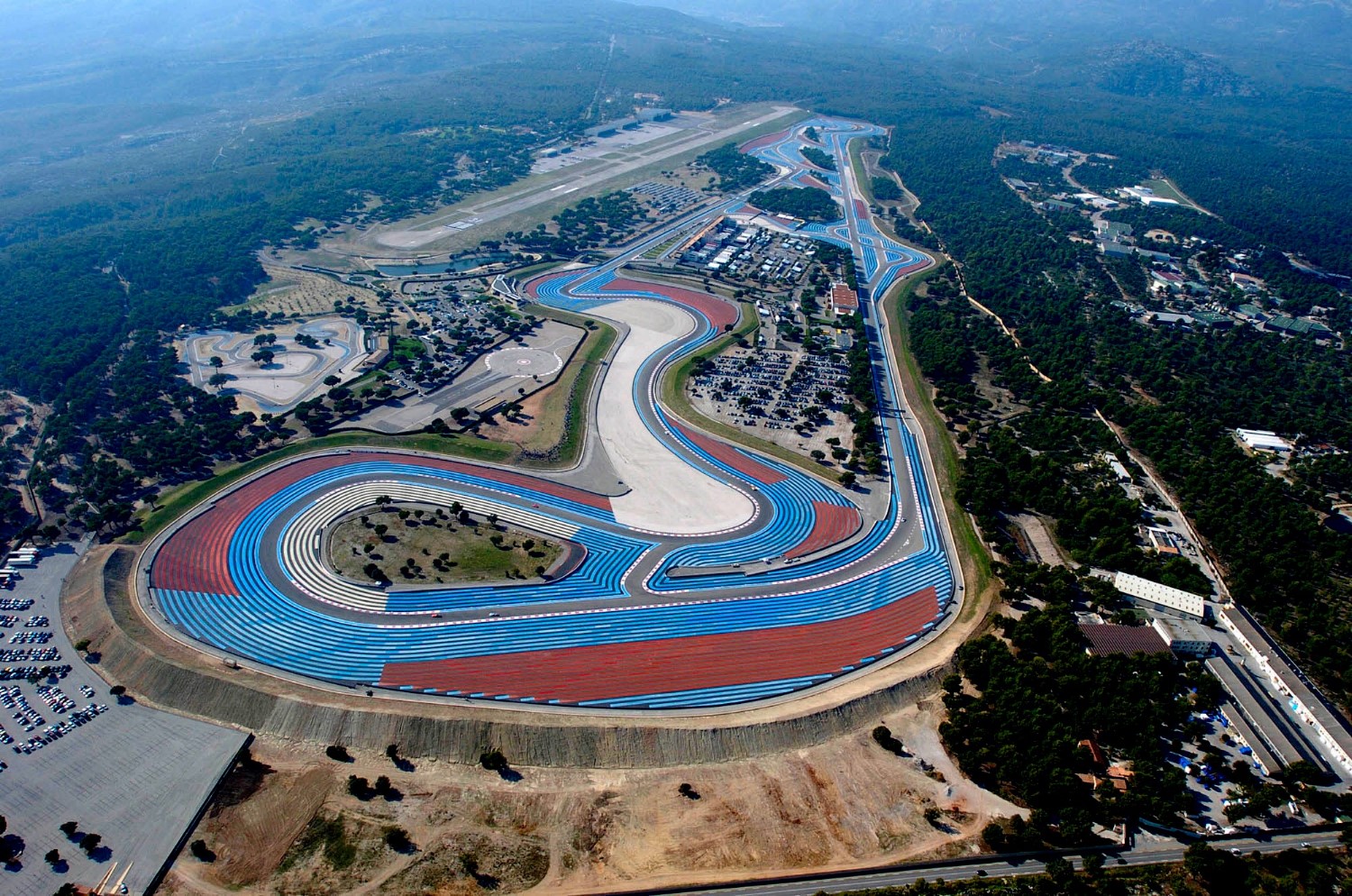 Paul Ricard
(GMM) Charlie Whiting has played down concerns about Paul Ricard's 'patchwork' track surface.
Although the French venue has prepared itself for the first grand prix in the country for a decade, drivers and engineers were alarmed when they inspected the surface on Thursday.
What they found is patches and strips of mismatched and repaired asphalt, mainly in the braking and traction zones or the middle of corners.
"I've heard that there are a lot of patches here," said Sergio Perez. "I wonder what sort of grip we are going to find."
On June 2, there were reportedly problems during a GT race, and temperatures this weekend are expected to be high.
But FIA race director Charlie Whiting told Auto Motor und Sport: "Don't worry. The surface is ok.
"It's not bad. At least the track has a bit of character."
Ferrari's Sebastian Vettel, however, admitted he is no fan of the Paul Ricard layout.
"I think there are better circuits in France," said the German.
"If the French grand prix stays on the calendar, my wish would be for a different one."
Alonso says he was the best LeMans winner ever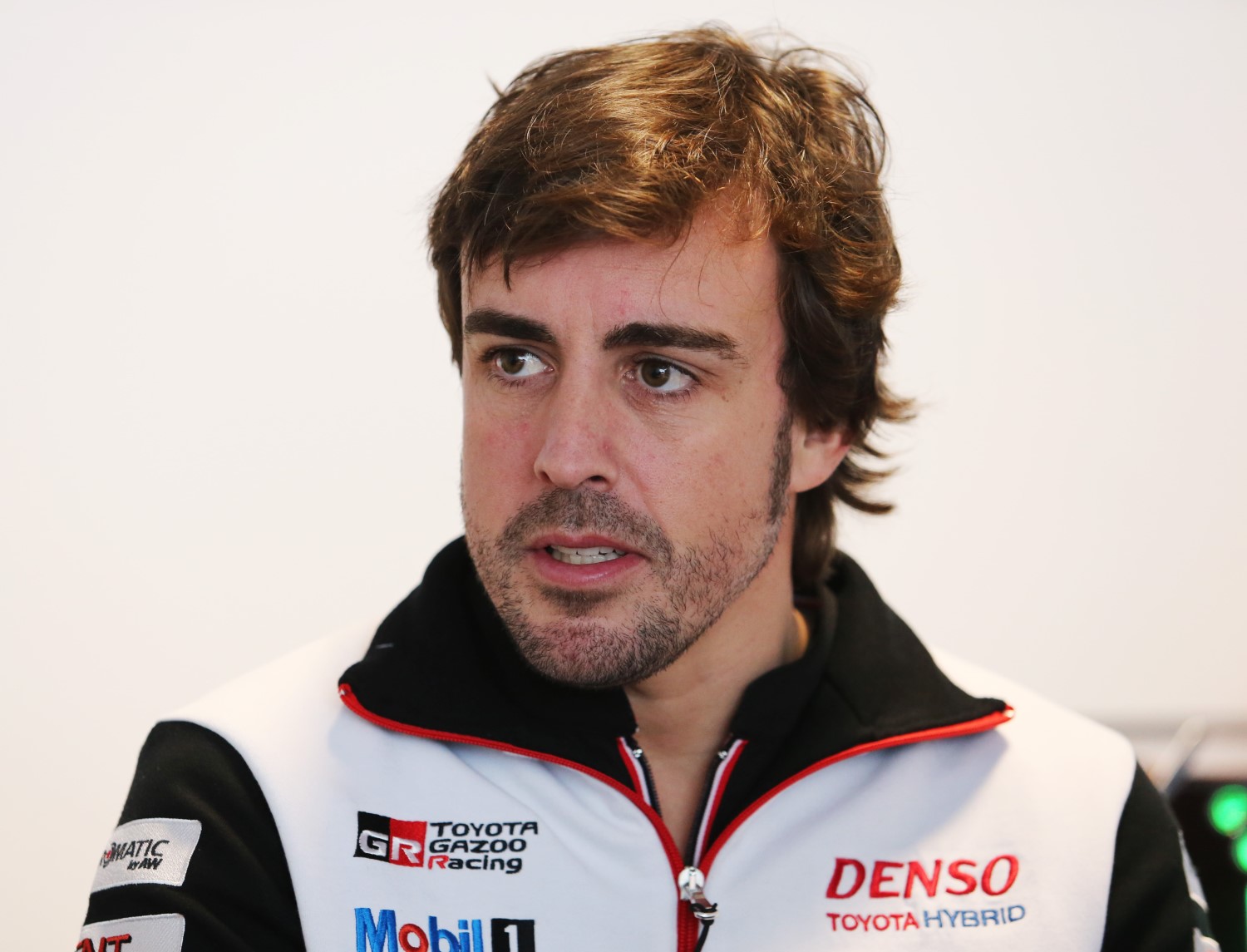 What a crock Fernando. The ACO would not give the other LMP1 cars a BoP break so they ensured your Toyota Hybrids were 4 seconds per lap faster and you could not lose.
Always one to brag about his own achievements, Fernando Alonso reckons his victory at the 24 Hours of Le Mans was a "higher level" than past Le Mans wins.
The double F1 World Champion won part two of the Triple Crown last Sunday, taking the checkered flag at Le Mans in a Toyota shared with Kazuki Nakajima and Sebastien Buemi.
It was, many would argue, a given that Toyota would win as Audi and Porsche have withdrawn from the series.
Alonso, though, insists he faced stiff competition for the win.
"Last year were only four cars, this year there were 10," he said referring to the total number of cars in the LMP1 class.
"It was a great challenge. I put this victory in a higher level than any other victory in Le Mans."