Truex Jr. Throws Out First Pitch at Rockies Game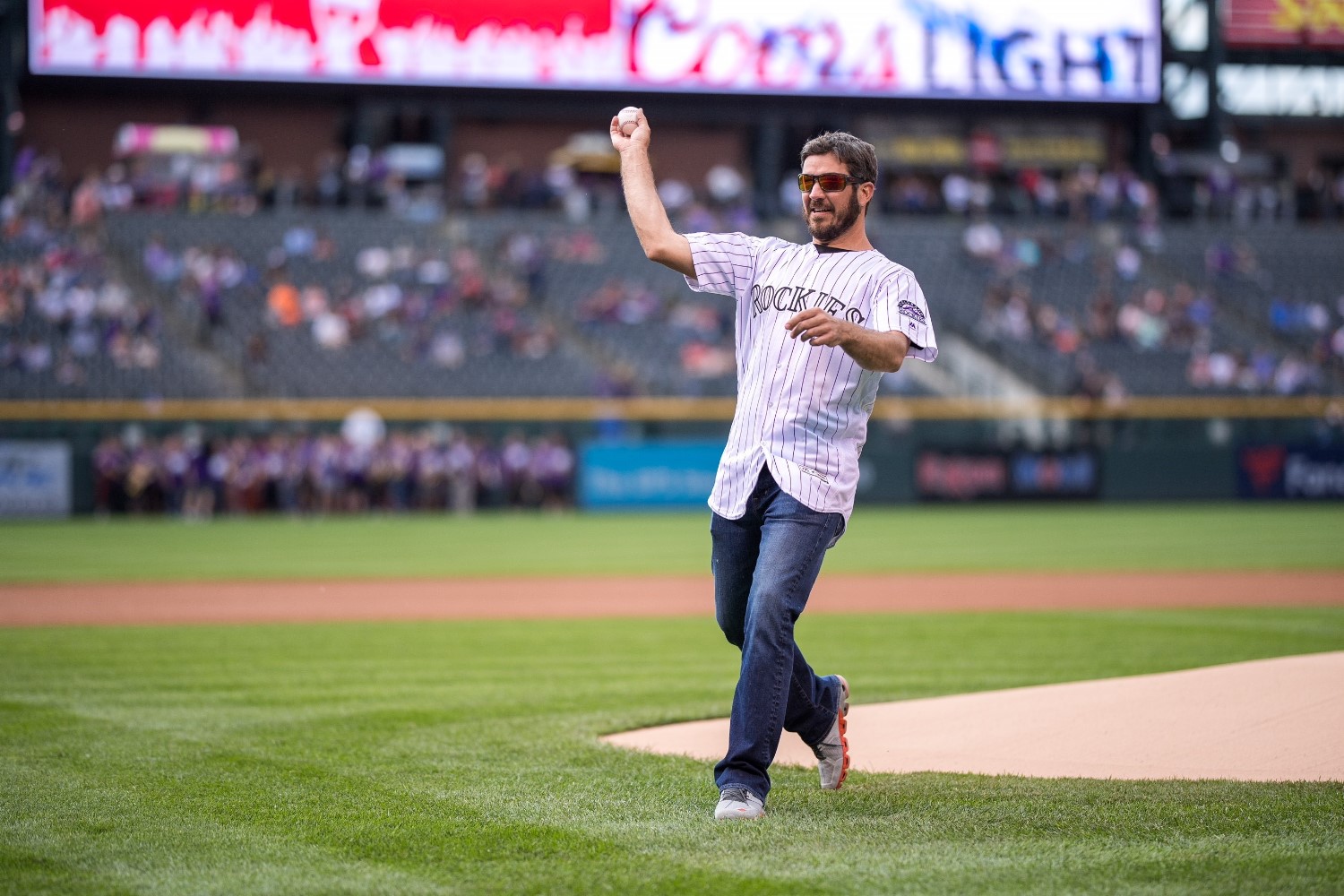 Truex Jr
For someone preparing to compete on a twisting road course, Furniture Row Racing's Martin Truex Jr.'s toss across home plate was straight and true.
The 2017 NASCAR Cup Series champion threw out the ceremonial first pitch before Wednesday night's Colorado Rockies game at Coors Field, a 10-8 victory over the New York Mets.
Truex spoke on the field with Rockies manager Bud Black before throwing the pitch to catcher Chris Iannetta.
After the on-field activities, Truex conducted interviews with the Denver media and then signed autographs for the many race fans at the ballpark.
"As long as you get the ball over the plate, you don't throw it hard," said Truex. "You just get it there and you're good so it worked out ok. Any time you get to do stuff like this is a lot of fun. It's an honor to be here to talk to the coach and players to get a little insight into a different world. I played Little League when I was a kid and had a dreamed someday of being a big league player so it was really cool to just get on the field.
"I think just about every year that I've driven for Furniture Row Racing, I've stopped in Denver on the way to Sonoma. It's on the way so it's always nice to see the guys at the shop. It's been a few months since I've been here so to spend a little time at the shop is always fun and to get to throw out the first pitch is a cool bonus."
Truex and the No. 78 5-hour ENERGY/Bass Pro Shops Toyota team will compete this weekend at Sonoma (Calif.) Raceway, the first NASCAR Cup Series road race of the season.