Porsche invests in Croatian electric supercar firm Rimac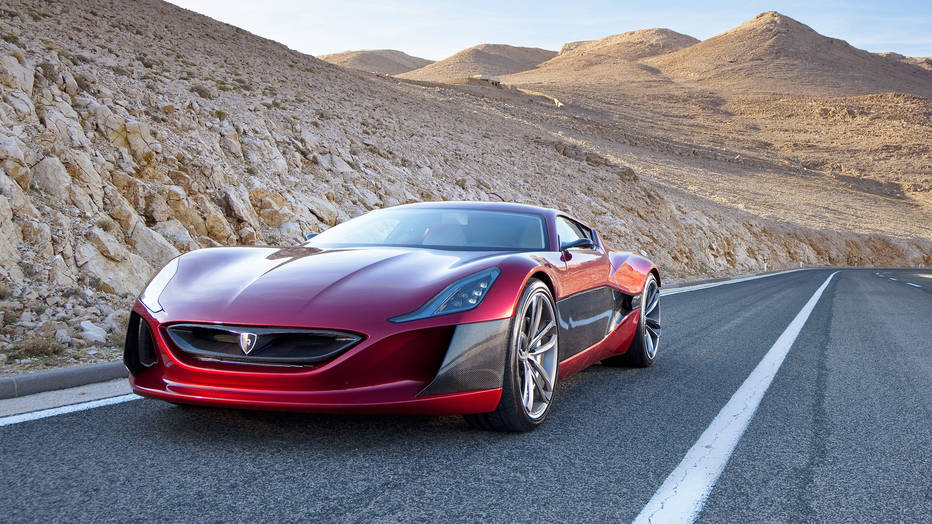 Rimac Concept One
Porsche is taking a 10 percent stake in Croatian sports car maker Rimac Automobili, which made a name for itself not that long ago with the electric Concept One. The young company, founded by Mate Rimac in 2009 in his garage, presented its latest electric hypercar concept at the Geneva motor show just this year, boasting a top speed of 256 mph and an output in the neighborhood of 2,000 hp. More importantly, the C Two concept promised a range of 403 miles in the NEDC cycle, and an 80 percent battery recharge time of just 30 minutes.
These are impressive stats even for a long-established automaker with a budget of billions, and Rimac's efforts have not gone unnoticed by Porsche.
"By developing the purely electric two-seater super sports cars, like the 'Concept One' or 'C Two,' as well as core vehicle systems, Rimac has impressively demonstrated its credentials in the field of electromobility," said Lutz Meschke, deputy chairman of the executive board and member of the executive board for finance and IT at Porsche. "We feel that Rimac's ideas and approaches are extremely promising, which is why we hope to enter into close collaboration with the company in the form of a development partnership."
Seven years ago, Rimac introduced the Concept One, which in production form served up 1,073 hp and 1,180 lb-ft of torque, enough for 0-60 sprints of just 2.6 seconds and a top speed around 220 mph. The production version of the Concept One drew juice from a 82-kWh battery for its four motors, one in each wheel, which gave it a range of about 205 miles. The Concept One was more than just a powetrain technology demonstrator; Rimac could not afford to source a navigation system from a supplier so it created its own from scratch.
Rimac is still a relatively small company, with approximately 400 employees. Aside from electric car technology, Rimac is also focusing on electric motorcycles; Greyp Bikes is a subsidiary of the company.
Most of Rimac's R&D efforts focus on high-voltage battery technology. The company is also developing digital interfaces and its own electric powertrains, and its recent concepts serve as technology demonstrators. Rimac's long-term goal, however, is not just to make money by selling small numbers of million-dollar hypercars (though that helps from time to time), but to become a developer and supplier of electric powertrains, battery technology and human-machine interfaces (HMI).
"This partnership now is an important step for Rimac on our way to become a component and system supplier of choice for the industry in electrification, connectivity and the exciting field of Advanced Driver Assistance Systems," explains Rimac CEO Mate Rimac. AutoWeek