Latest F1 news in brief – Wednesday
Look for Vettel's Ferrari to burn through the thinner Pirelli tires again this weekend. Hamilton, therefore, is confident of winning

Hamilton says he still loves racing

Vettel not worried about thinner Pirelli tires
Slavica Ecclestone happy with Paul Ricard track
Alonso, Brown defend current McLaren era
Ocon on standby for Mercedes future
Abiteboul 'happy' about Red Bull-Honda deal
Pirelli Announces Compound Choices And Mandatory Sets For Belgium And Japan
Hamilton says he still loves racing
(GMM) Lewis Hamilton has given a strong sign that he is motivated not only to win this year's world championship, but then keep racing beyond 2018.
The long delay in the Briton's new Mercedes contract has triggered speculation he might actually call it a day in order to focus on his other hobbies including music and fashion.
But Hamilton told Paper magazine that he is still committed to F1.
"There are a lot of different things that motivate me. My desire to win this championship is greater than it's ever been," he said.
"I do all of these different things in my life and I have all of these other interests, but none of this would be possible without racing.
"At the core of me is racing, above everything else," the quadruple world champion added. "So much time, dedication and sacrifice has gone into getting where I am today and I love what I do. I love the competition and the challenge."
Hamilton admits, however, that Mercedes will be hard pressed to beat Ferrari this weekend in France.
But he will finally get the new Montreal-spec engine in Paul Ricard, while Ferrari will again be using the thinner Pirelli tires on which Sebastian Vettel struggled in Barcelona.
Hamilton said: "Ferrari has done the better job lately and is a bit ahead of us, so we need to do more."
But ahead of the first-ever F1 triple header of races, Hamilton said he is feeling strong and not expecting to lose to Vettel.
"That would be to show weakness, and my will is not weak," the 33-year-old insisted.
Vettel not worried about thinner Pirelli tires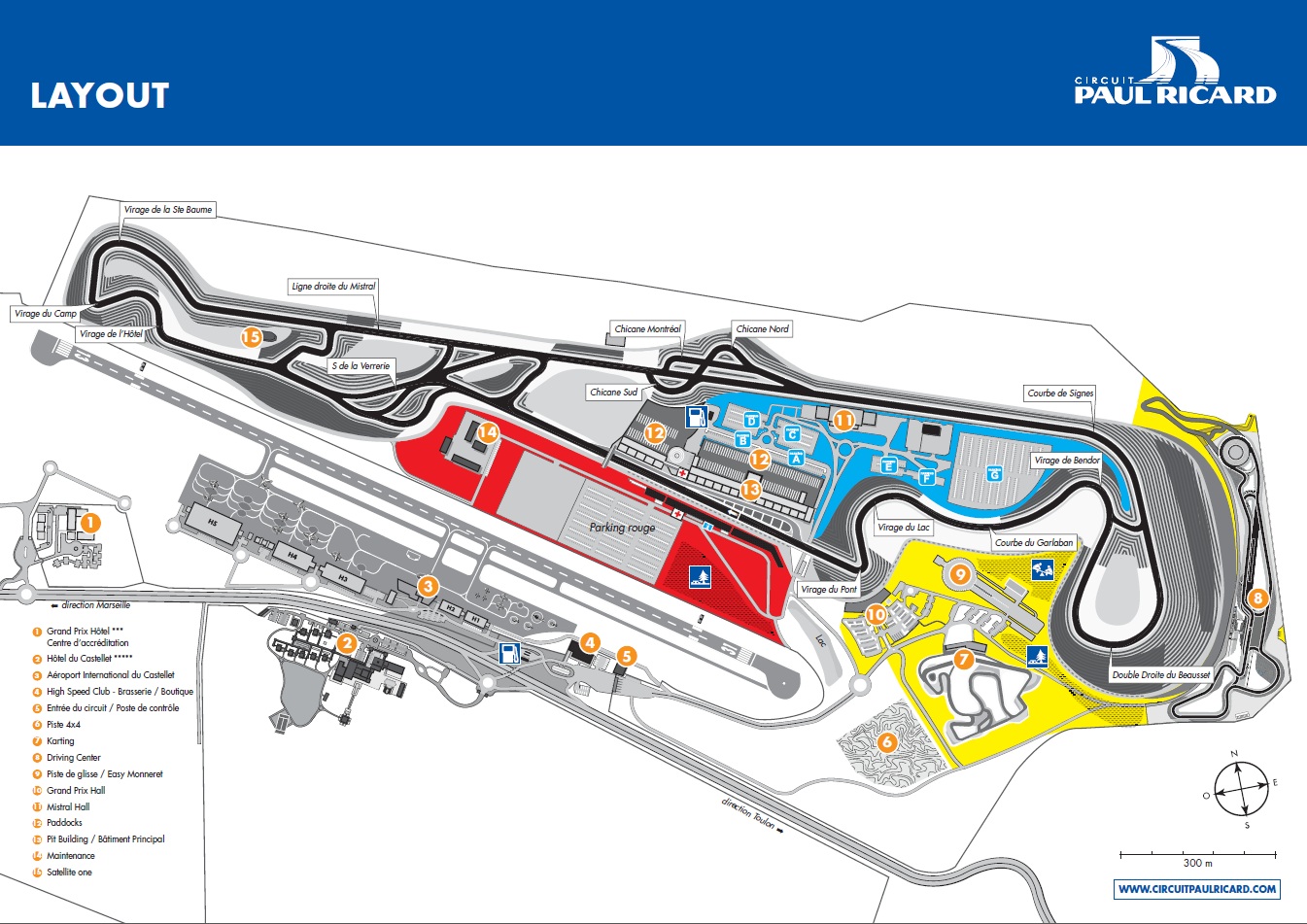 Paul Ricard is a pure power circuit
(GMM) New world championship leader Sebastian Vettel says he is confident ahead of the first French grand prix in a decade.
Having captured the lead in the drivers' title standings by a single point in Canada, the German says his 2018 Ferrari "works wherever we go".
As for the Paul Ricard circuit, he admitted he has "absolutely no idea" what to expect of the returning F1 venue.
But Vettel is at least not overly worried about the thinner Pirelli tires.
"We found what made us so uncompetitive in Spain," he said.
"The problem was not the new tire, but how we prepared our car for them. We were wrong.
"That makes me confident that when we use these stiffer tires again, we'll know what to do," said Vettel.
Slavica Ecclestone happy with Paul Ricard track
Bernie lost Paul Ricard to ex-wife Slavica Ecclestone in his divorce battle
(GMM) Paul Ricard owner Slavica Ecclestone says she is happy with the new French grand prix venue.
Her ex-husband Bernie Ecclestone, now the former F1 supremo, had to hand over the track to Slavica as per their divorce agreement.
Recently, she attended her circuit for an inspection just "out of curiosity", along with former Ferrari driver Jean Alesi.
"I am very impressed with everything that has been done," she told the French-language Press Association.
"It's completely different and I'm very happy. It's unique and more impressive than other circuits.
"I was very happy when I learned that they had decided to have a grand prix here. I have heard a lot about it from the news and from my advisors and friends in a very positive way."
Former Ferrari driver Alesi also said he is impressed with the 'new' Paul Ricard.
"It's great that the French grand prix is back here," he said. "There are a lot of people who have not been here since the 90s. They will be very surprised."
Alonso, Brown defend current McLaren era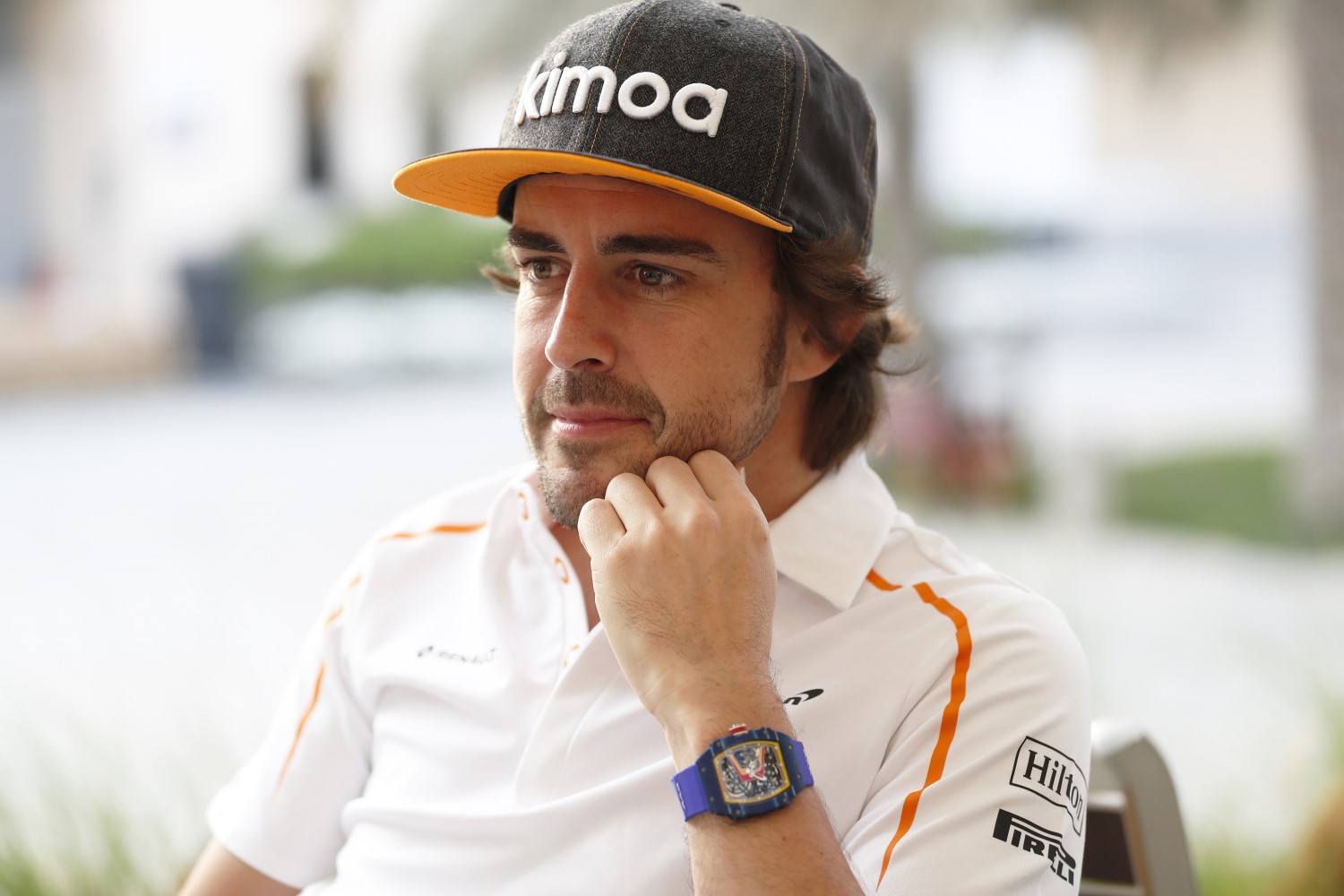 Alonso said McLaren had the best chassis and Honda was the issue. Now the McLaren chassis has been exposed as the culprit all along
(GMM) Fernando Alonso has described 2018 as a "transition year" for McLaren.
In recent days, rumors of a staff revolt at the British team have abounded, with former boss Martin Whitmarsh saying he is prepared to make a comeback.
Whitmarsh is critical of current bosses Eric Boullier and Zak Brown, saying the former has failed to deliver a competitive car while Brown is looking too far beyond the F1 paddock.
Alonso, though, said in Cannes after winning Le Mans that McLaren is on the right track.
"We have improved compared to last year," he insisted.
"We are not yet able to win the world championship, but we want to join the race for victories as soon as possible. I believe this year is a transition year for us but we are moving in the right direction," the Spaniard added.
Alonso played down those who say that even before the disastrous Honda period and now in the wake of it, McLaren is in an obvious decline.
"The decision the stop the cooperation with Honda was right, although it is clear that it was not easy for the team to accept," he said.
"The transition to Renault engines has been successful, as we are fighting for higher positions and earning points in almost every race, but it takes time for the cooperation to become truly fruitful."
Also in Cannes, team executive Zak Brown similarly defended the current situation at McLaren.
"In sports there are no guarantees that you will win all the time, but I believe that McLaren is a very powerful brand, we have a rich heritage, and we will be able to overcome all our difficulties," he said.
"The operation of the team is gradually improving, but we do want the pace of improvement to be faster," he admitted.
Ocon on standby for Mercedes future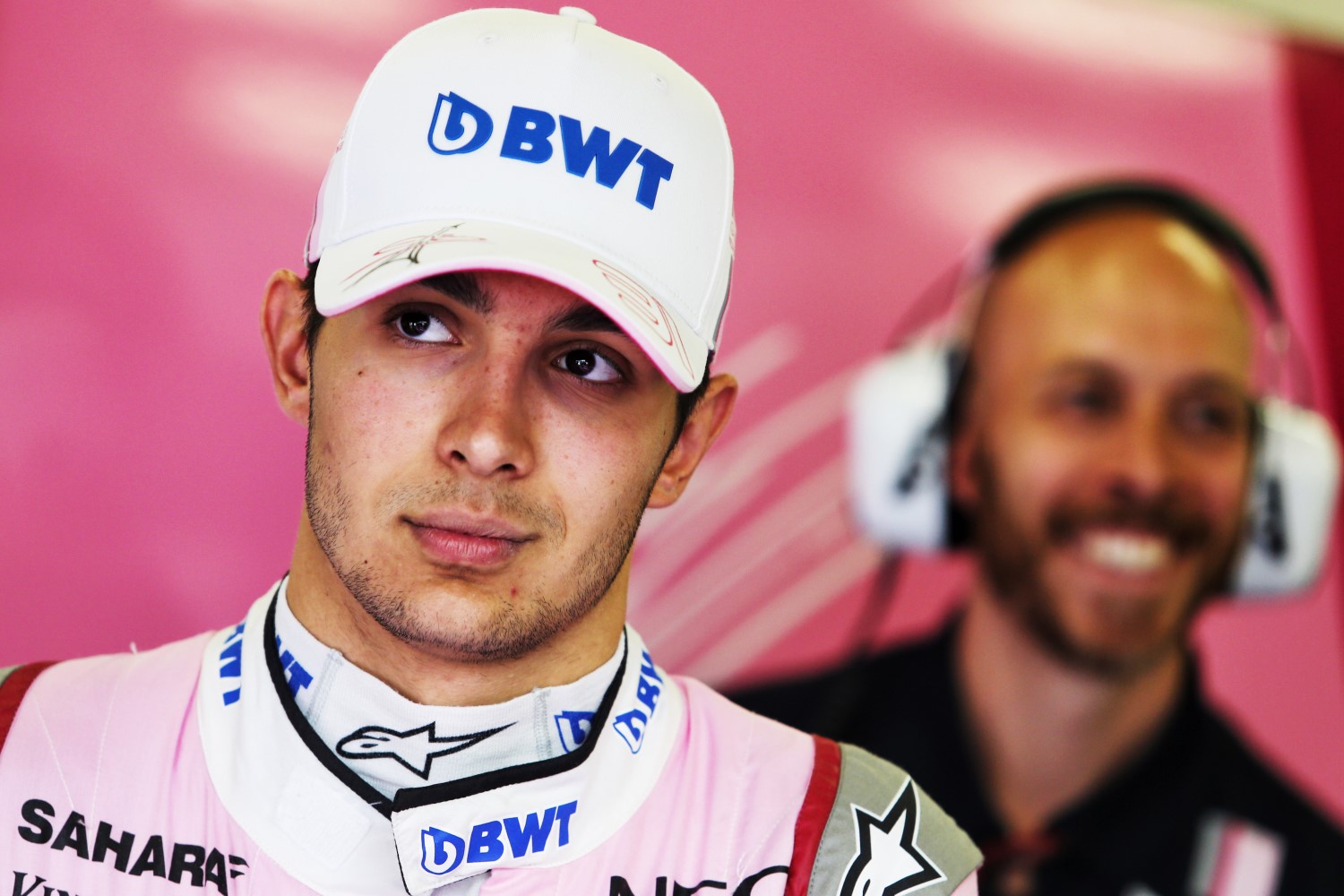 Esteban Ocon
(GMM) Esteban Ocon is still on standby for a future at the Mercedes works team.
Currently, the talented Frenchman is at Mercedes-powered customer Force India, but on standby should Mercedes call him out of its driver development program for the top F1 seat.
At present, neither Lewis Hamilton nor Valtteri Bottas are under contract for 2019.
"I don't think too much about my future," Ocon told Marca newspaper.
"I think it's more important to be focused on what you're doing right now. Mercedes will decide when and if they want me. The only thing I can do is a good job here, so that's what I'm focused on.
"We'll see what they want to do," the 21-year-old added.
Ocon says he is happy at Force India for now, particularly after his teammate Sergio Perez scored a podium in Baku.
"It was impressive," said Ocon. "We have a competitive car even though our budget is lower than many others.
"What we are doing is impressive, the relationship with Checo is fine, there are no big problems," he insisted.
Abiteboul 'happy' about Red Bull-Honda deal
Cyril Abiteboul is not happy, he has only Renault and hapless McLaren now
(GMM) Cyril Abiteboul says he understands why Red Bull decided to drop its supply of Renault engines.
The energy drink owned team announced this week that it will instead use Honda power in 2019 and 2020.
Asked by L'Equipe if he is relieved or disappointed now that the news is finally out, Renault boss Abiteboul answered: "Neither one nor the other.
"We got an answer after waiting almost a year.
"Last year in Singapore we announced that one day we planned to stop the cooperation. We expected this separation after Renault returned as a factory team," the Frenchman explained.
"We perfectly understood that Red Bull would look for another partner to regain their status as the factory team."
Abiteboul said losing Red Bull will not affect Renault even from a marketing point of view, adding that the new cooperation with McLaren also is not for an image boost.
"We supply them with engines because it is important to have two teams for data collection. For the company's interests and in terms of marketing, it starts and ends with the yellow cars of Renault Sport F1," he insisted.
Losing Red Bull, however, will cost Renault money, with some estimates saying that together with Toro Rosso the loss in income since 2017 is about EUR 25 million per year.
"We will receive less," Abiteboul confirmed, "but we will not have less to spend.
"Supplying engines to Red Bull required money but did not generate much revenue. So parting with them will not affect our budget."
But at the end of the day, Abiteboul insists Renault is not "relieved" the Red Bull era is finally ending.
"It's not a story that ended badly," he said. "I don't like the word relief. I prefer to talk about the logical development of events.
"For us I am happy, because now we can concentrate on preparing for 2021. And I'm happy for Red Bull Racing, as they have found a new partner, and for Honda, because we have four manufacturers in formula one.
"We just needed an answer, and that's why we hurried our partners a little. And I thank them for that," Abiteboul added.
Pirelli Announces Compound Choices And Mandatory Sets For Belgium And Japan