Honda: Red Bull and Toro Rosso to get equal engines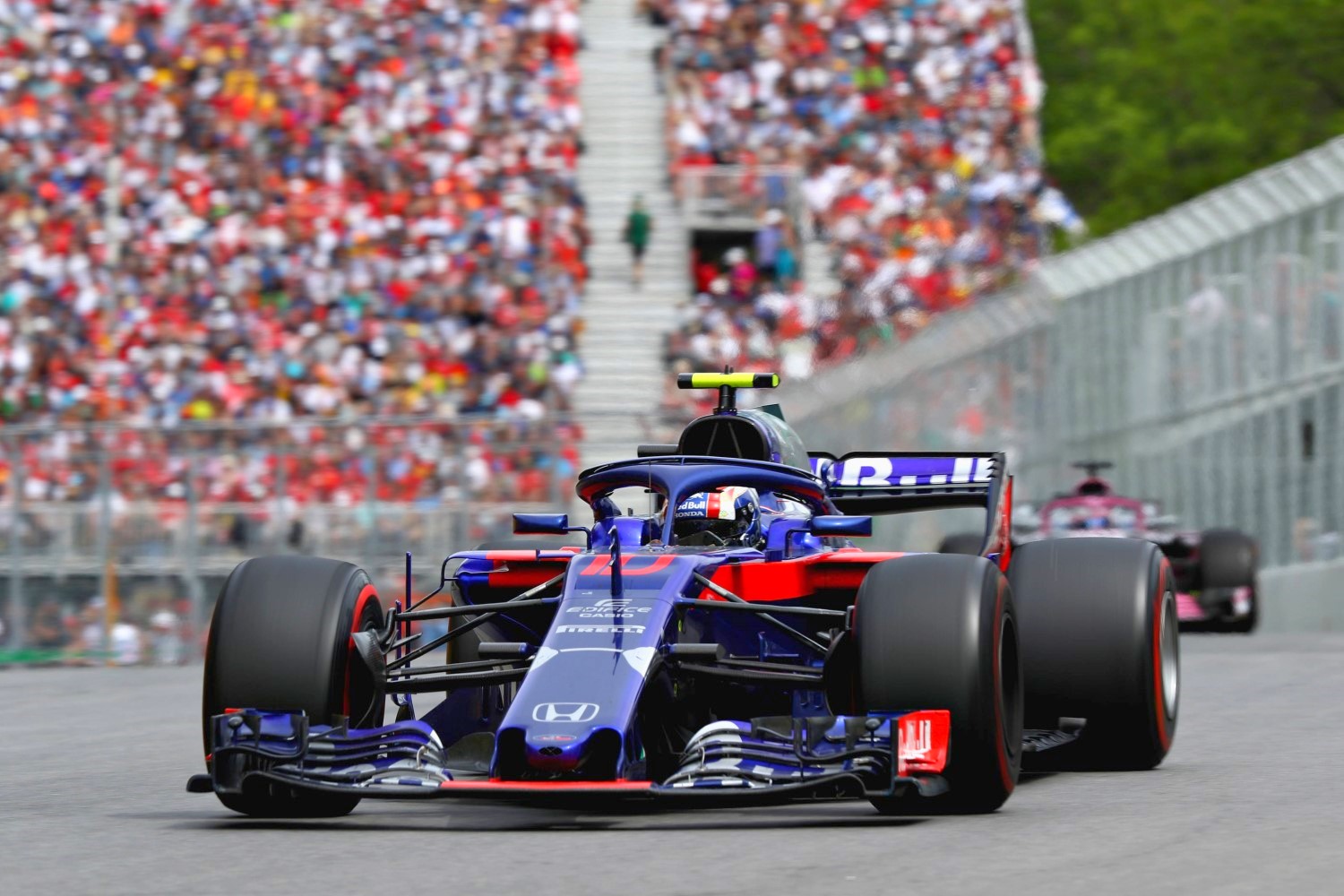 Toro Rosso cars to have as much power as Red Bull cars
Speaking in the wake of today's official confirmation that Red Bull is to use its engines from next season in a two-year deal, Honda motorsport boss Masashi Yamamoto said that the Austrian outfit and its sister team, Toro Rosso, which is already using the Japanese manufacturer's engines this year, will have total parity.
"We'll supply the same specification power unit to both Red Bull and Toro Rosso," he said "From a manufacturer's point of view, it doesn't make sense to identify either team as either works or customer as current regulations oblige us to supply the same power unit to all our teams.
"In that sense, this contract puts the three parties into an equal position," he continued. "Just as was the case with Toro Rosso, we felt a sincere respect from Red Bull throughout the conversation that led to this contract. We appreciate them showing us such an attitude even after seeing our difficult time over the previous three years in F1.
"Though we are not going into further details of the contract than shown in the press release, I should say the condition is very fair for both parties.
"We feel that we will have to live up to their high expectations, but can see their respect for us, and we will put everything we have into the development for next season.
"Red Bull is one of the top teams," he said. "It has won several championships and this year too it has already won some races. In addition, it is also obvious that they have a very good chassis and this means we'll have better chances of winning races. This gives further motivation to all the members of Honda, but at the same time, it is a huge pressure and responsibility for us.
"However, it is Honda's nature to always aspire to a very high target, and I think that's what makes Honda, Honda. As a starting point, we do not want to see Red Bull's performance drop below its current level. But our target is to go further and do better than they are doing at the moment."
"There won't be a change in the current relationship between Honda and Toro Rosso. But we expect mutual transaction between the teams and Honda within the regulations, so that we need to make sure we maximize that advantage in order to get good synergy together.
"It was a great result finishing fourth in the second round," he added, referring to Pierre Gasly's drive in Bahrain, "but there were some ups and downs after that.
"It is a very interesting season for fans, as well as those of us who work in the sport, because it seems that the result of the midfield runners varies depending on the car set-up and the characteristics of the tracks.
"We are now working on development to get further improvements to challenge for even better results for the rest of this season."