NASCAR discussing tiered sponsorship model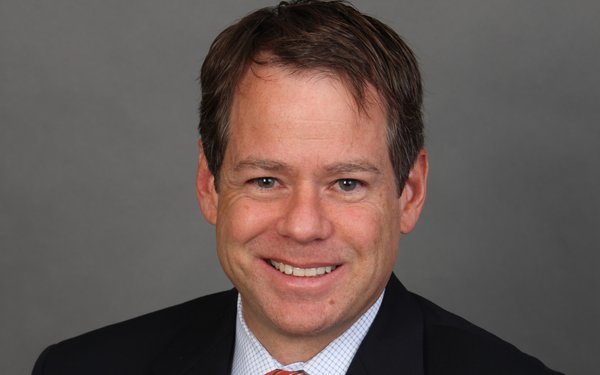 NASCAR has a lot riding on Daryl Wolfe
NASCAR has begun sharing provisional plans for its new sponsorship model with potential partners and industry stakeholders ahead of its possible implementation in 2020, according to Adam Stern of Sports Business Daily.
The model is still being developed and the proposed structure could change. But it's being envisioned as having five tiers, with a top tier that would have around four to six brands, which would receive exclusivity at the league, track and potentially media-partner levels.
While NASCAR vaguely outlined the model to the public in recent months, sources said the sanctioning body has begun briefing potential sponsors plus key industry executives from teams, tracks, agencies and media partners in recent weeks. It's unclear whether NASCAR divulged pricing during its presentations, but sources said they envision that top-tier slots would go for around $10 million annually.
It is a complicated matrix to work through due to the sheer number of partners in the sport and varying business terms.
"It's been a very encouraging process," said Daryl Wolfe, NASCAR's executive vice president and chief sales and partnership officer, who has been leading the talks. "We're still early in the process, but I feel good about the progress being made."
How the sanctioning body would divide current official sponsors into different categories under a new model is still not finalized, but the plan is to move away from one title sponsor in place of a tiered system like the NCAA's, where the top-tier partners acquire rights to the league's top assets, including possibly race title sponsorships and camera-visible signage, while lower-tier partners would get potentially less visible or valuable assets.
NASCAR has more than 50 official sponsors that span several different categories from title sponsorship partners to official partners, green partners and performance partners. The move represents a heavy lift for NASCAR, and Wolfe conceded that it has been complicated to try to work through how the sanctioning body would move existing sponsors with deals expiring at various times into new categories.
A $10 million asking price for a top-tier slot compares to Monster Energy paying $20 million annually for its premier series title sponsorship. So the belief is the series will be able to generate more sponsorship revenue from multiple levels of partners rather than having one title partner and subsequent series sponsors.
"It is a complicated matrix to work through due to the sheer number of partners in the sport and varying business terms," Wolfe said. He expects a new model will be rolled out across a series of phases. Adam Stern/Sports Business Daily