Illinois race car driver killed at Mosport (Update)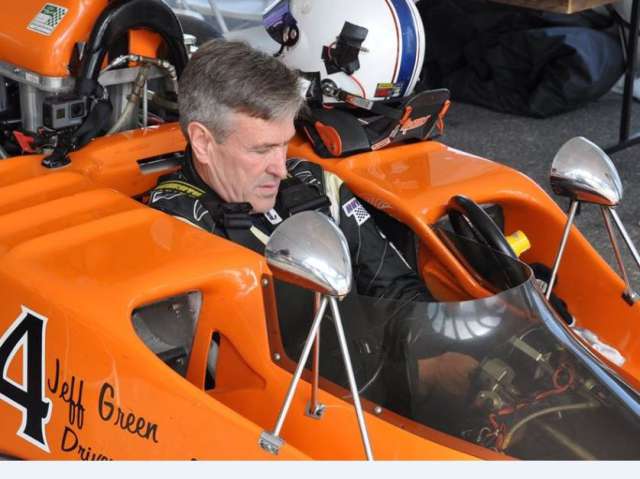 Jeff Green is pictured in a Facebook photo.
UPDATE This past weekend, 2017 Pro Mazda driver Jeff Green passed away in a racing incident at the Canadian Tire Motorsports Park located in Ontario, Canada. Jeff drove for Juncos Racing in the 2017 Pro Mazda Championship Presented by Cooper Tires.
Jeff Green played a huge role at Juncos Racing both on and off track. His charismatic personality and contagious smile were well known to everyone in the Mazda Road to Indy ladder series. Jeff put in a lot of time and effort into being a better driver each day. His devotion to motorsports and to living life to the fullest could not be underestimated.
Juncos Racing Team Owner Ricardo Juncos said, "We are deeply saddened with the news of the passing of Jeff Green. Jeff was an outstanding man. He was very dedicated to his family and to his racing career. He was a true joy to be around, especially at the track. He supported this team so much in numerous ways and we cannot thank him enough. We will be forever grateful for our time with Jeff. His family will always be a part of the Juncos Racing family. Our thoughts and prayers go to his wife Pam, children, family, and friends during this very difficult time. "
Former Pro Mazda Teammate Victor Franzoni, grew to have a strong friendship with Green over the 2017 season and credits Green to helping keep his racing career alive. Franzoni said "I could not believe it when I received the news from Ricardo (Juncos). I am completely heartbroken. Jeff (Green) is a big reason why I am now in the Indy Lights series. He kept my dream going by being my teammate last year in Pro Mazda. He is the most amazing teammate I have ever had in my life and through that we became great friends. I learned a lot from Jeff, he was always teaching me and helping me in any way he could. There are no words to describe this loss. My deepest condolences to his wife Pam and all of his family. Jeff will always be remembered for how amazing and happy of a guy he was."
Funeral service arrangements will be announced by the family. Juncos Racing PR
06/18/18 A race car driver has succumbed to injuries suffered in an accident during the VARAC (Vintage Automobile Racing Association of Canada) Vintage Grand Prix Saturday at Canadian Tire Motorsport Park.
Jeffrey Green, 61, of Peoria, Ill., a driver in the Formula 5000 Revival Series, was transported via ambulance to Lakeridge Health Bowmanville.
"We are deeply saddened by the passing of Jeffrey Green," said Myles Brandt, President and General Manager of Canadian Tire Motorsport Park. "We offer our deepest condolences and prayers to his family, friends and fellow competitors."
According to oldracingcars.com, the car driven by Green was the Lola T300 HU6. Past drivers include Jerry Jansen and John McDonald and the car has been part of 19 recorded races. It was off the scene for some years but most recently entered the race world in 2011. Green bought the car in 2015 and it was run at Road America in 2016 and 2017.
According to a statement from Durham Regional Police, Green lost control around corner eight at the Bowmanville raceway during Saturday's event and left the track, hitting a wall. Safety staff got Green from his car and he was taken to Lakeridge Health Centre in Bowmanville, where he was pronounced dead.
The car had passed a pre-race safety inspection.
Whether Green had any medical issue personally at the time of the accident or whether the car experienced mechanical failure is still under investigation.