Iowa Speedway Struggles To Draw Fans For Xfinity Series Race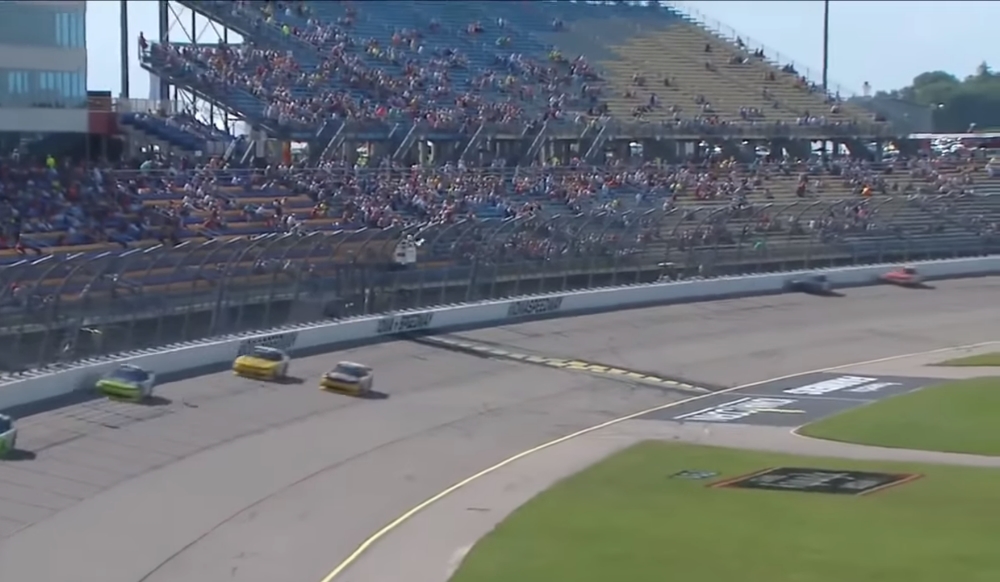 Sparse crowd Sunday in the hot sun. Why are Iowa races run during the day when they have lights?
Many of Iowa Speedway's 30,000 seats were "unfilled" for yesterday's NASCAR Xfinity Series Iowa 250, as "rather-oppressive June heat" hit the Midwest this weekend.
Weather issues were exacerbated by the fact that "no marquee names were among the 40 drivers in the field."
In '09, when NASCAR first brought races to the track, "temporary seating was brought in as the Iowa race sold 56,087 tickets" Cedar Rapids GAZETTE