Patrick Dempsey – "It's a Hollywood movie ending"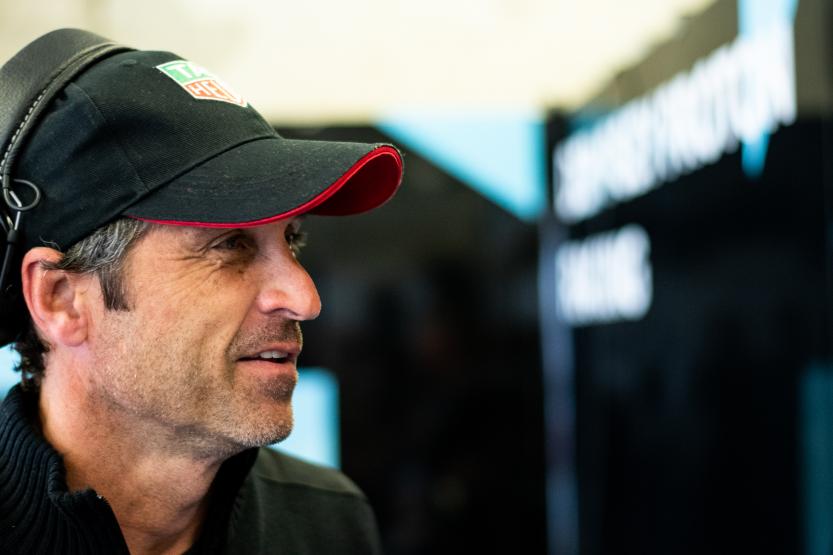 Patrick Dempsey
Patrick Dempsey lauded his Dempsey-Proton Racing team as they recorded a dominant victory in the GTE Am class at the 2018 24 Hours of Le Mans with the #77 Porsche 911 RSR, driven by Matt Campbell, Christian Ried and Julien Andlauer.
Speaking after the race the Hollywood star was very happy to have succeeded as a team owner for the first time, "I'm really tired and really satisfied and relaxed right now and want to go celebrate with the team.
"You know it's always good to see through the course of the week and you know I was just trying to stay calm through the race and his you know make sure the guys were focused, comfortable and supported.
"You know I knew I didn't dare leave so I'm really very satisfied I think to be here in this capacity with this team with these rising stars is fantastic."
The performance of the team was impressive, although the #88 failed to finish the race, the pace they showed was strong, Dempsey was impressed with the young drivers in the team.
"I was blown away, constantly blown away because you know you expect a rookie to make some mistakes but they just didn't they just pounded out laps that were as close to the pros, if not you know a little bit faster than some of them in their level of maturity and understanding what the moment meant was each time in the car what they needed to do.
"Matt [Campbell]'s an exceptionally calm driver but you have to remember that they're champions in their own right they didn't come into this series by not winning races, they won races, and they won championships.
"So they know what they're doing and I just think people underestimate them because of their age, which is wrong.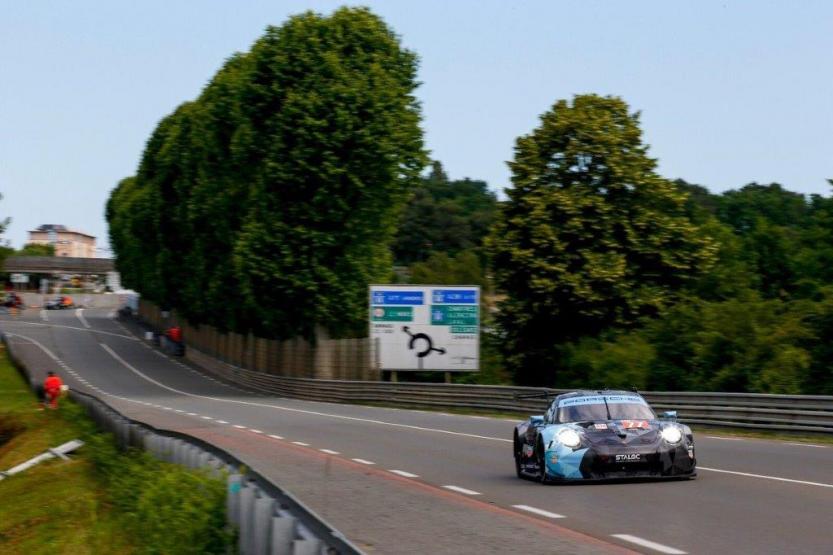 Dempsey's #77 Porsche
"I mean they're superstars right now and they just really blew onto the scene pretty profoundly today and it was really amazing to witness that first hand."
It's not only the drivers that Dempsey appreciates, the efforts that the team as a whole has put in to get to this point has been strong.
"Seven years of a Porsche history and the preparation that the guys did back in Germany; Chris [Ried]'s leadership there making sure that happened, and Michael [Ried] with all the stuff that he's doing to organize three teams.
"And they all really had an opportunity and a shot and it was just a real team effort, this sport is won and lost by a team, and sometimes the drivers are the ones that are out front, and yes they do a lot; but they need the car that's going to get them across the line safely and quickly and easy to drive and this is really satisfying because every member of the team made a difference and made this possible."
Dempsey himself was a podium finisher at the 24 Hours of Le Mans in 2015, asked how that compares to being a team owner he commented, "Well I kept going over my head, if it was going to be our day and it just was like, this is perfect, it's really a storybook ending, it's a Hollywood movie ending.
"To have a second place as a driver and then after so many years of battling out in the sport trying to make a budget, trying to make sure you make payroll and laying off guys and team members because you can or you're transitioning from a different series because the regs are such and you know it just was really it summed up fifteen years of doing this and what a great way to do it."