Latest F1 news in brief – Monday
Carlos Ghosn knows that F1 is 99% car and 1% driver, hence he is out to steal the best engineer he can – rumored to be Adrian Newey. Drivers don't win titles in F1, engineers do. BTW – engineering is not a sport.

Renault won't sign big name driver – Ghosn

Spa, Liberty, sign new three-year deal
Red Bull losing power through fuel – Abiteboul
Liberty must put new rules on table – Marko
Marko admits almost ousting Hartley
Grosjean reveals special helmet for home race
Renault won't sign big name driver – Ghosn
(GMM) Renault CEO Carlos Ghosn says the French manufacturer intends to win in formula one without the biggest budget.
Renault team boss Cyril Abiteboul recently acknowledged that the Enstone team needs more money to take on the might of Ferrari, Mercedes and Red Bull.
Currently, the target is to gradually catch up over the next season or two, but Ghosn said he thinks it will be possible to beat the top teams without "hundreds of millions of euros".
"We are preparing for our return to the top of the podium by 2020," he is quoted by La Presse.
"The goal is to win under responsible economic conditions."
There are rumors Renault is trying to woo Adrian Newey, but another fast-track to success could be buying a driver like Sebastian Vettel.
"Of course, if there were no budget, we would hire the best drivers in the world," Ghosn said.
"But we're not going to be the richest team. We have proven in the past that we can win while not being the ones who spend the most money or have the best drivers."
He indicated he is happy with Nico Hulkenberg and Carlos Sainz, but said Renault may also be looking for a driver "who draws attention to our main markets".
"Therefore a French driver would be fine, a Russian driver would be fine, a Chinese driver would extraordinary because we would have the attention of 1.3 billion consumers.
"But you have to find the driver to win so it's always a difficult equation," Ghosn added.
Spa, Liberty, sign new three-year deal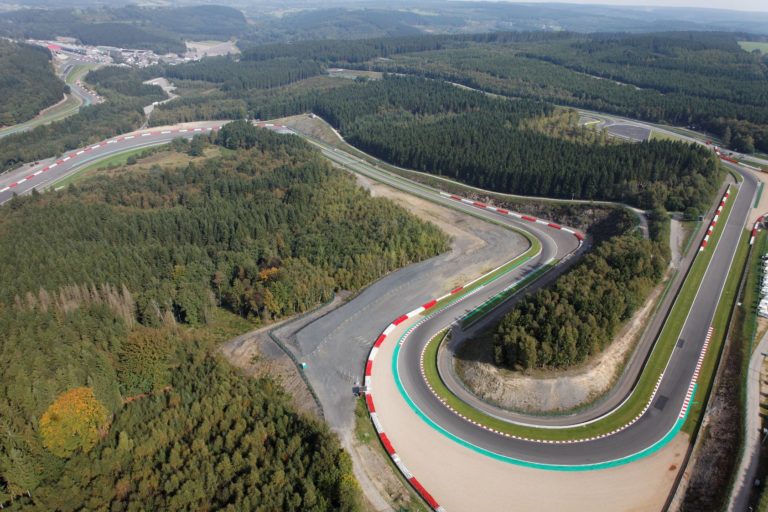 Famous Spa from the air
(GMM) F1's popular Belgian grand prix is staying on the calendar.
With Liberty Media pushing further into the US and elsewhere, there had been fears some races in Europe might be in danger.
But Spa-Francorchamps is safe.
L'Echo newspaper reports that a new three-year deal has been signed.
"This is a good agreement that ensures that Wallonia maintains an event that contributes to promoting the region on a global scale," said Pierre-Yves Jeholet, the economy minister.
"It was the first time we negotiated with the people at Liberty Media," he added.
L'Echo claims the government has asked the company that organizes the Belgian grand prix to reduce costs.
Spa's current contract expires after the 2018 race in August.
Red Bull losing power through fuel – Abiteboul
Cyril Abiteboul blames the fuel
(GMM) Red Bull's choice of fuel supplier means it is not maxing out the power of the Renault engine.
That is the claim of Cyril Abiteboul, as the long and often troubled Red Bull-Renault partnership enters perhaps its final days.
Red Bull is tipped to switch to Honda power for 2019, but is currently refusing to honor a decision deadline imposed by Renault.
Amid that delay, Renault boss Abiteboul said Red Bull's choice of fuel supplier has not helped the situation.
"You can get extra power from the fuel but we can only guarantee performance equality with what we have in our hands," he told Auto Bild.
Renault and its customer McLaren use BP-Castrol fuel, while Red Bull works with Exxon-Mobil.
"For strategy and marketing reasons, they have their own partner, which we support," Abiteboul insisted.
"I'm sure Exxon has the ability to catch up. But right now they are a bit behind."
Liberty must put new rules on table – Marko
Marko and Mateschitz have a lot more to worry about if the rumors are true Adrian Newey is going to Renault
(GMM) Red Bull has joined fellow top teams Ferrari and Mercedes in expressing concerns about Liberty Media's vision of the future beyond 2020.
Team official Dr Helmut Marko said Red Bull is "worried" about the details of the planned new era.
"We are a little worried," he admitted to Bild newspaper.
"At the beginning of April they said we would know in four weeks what the regulations are for 2021. Then they said 'end of May'. Now it's the end of June.
"So far we only have statements. It's high time we got concrete data and rules," Marko added.
Earlier, Red Bull had other concerns about F1, including the 'power unit' regulations and the power of the car manufacturers.
Asked if those concerns at least are now in the past, Marko answered: "No, they still exist.
"The situation is different now than a year ago when we were almost without an engine. Now we can choose between two manufacturers."
But he criticized the approach being taken by Liberty Media.
"I think they and Ross Brawn want to please everyone," said Marko. "It won't work.
"Take MotoGP. It's not a body that decides, but a man. The result is that six to eight riders can win there. That's the direction we should go in."
Asked what needs to happen next, Marko said: "For our future in formula one, the new rules must finally be on the table.
"The rules must be such that any one manufacturer can no longer dominate," he added.
As for the so-called "alliance" between Ferrari and Mercedes, Marko says that at least has died down for now.
"It drifted apart a bit because of the battery affair," he revealed. "Mercedes above all needs formula one more than the other way around. They have a different status to Ferrari."
Marko admits almost ousting Hartley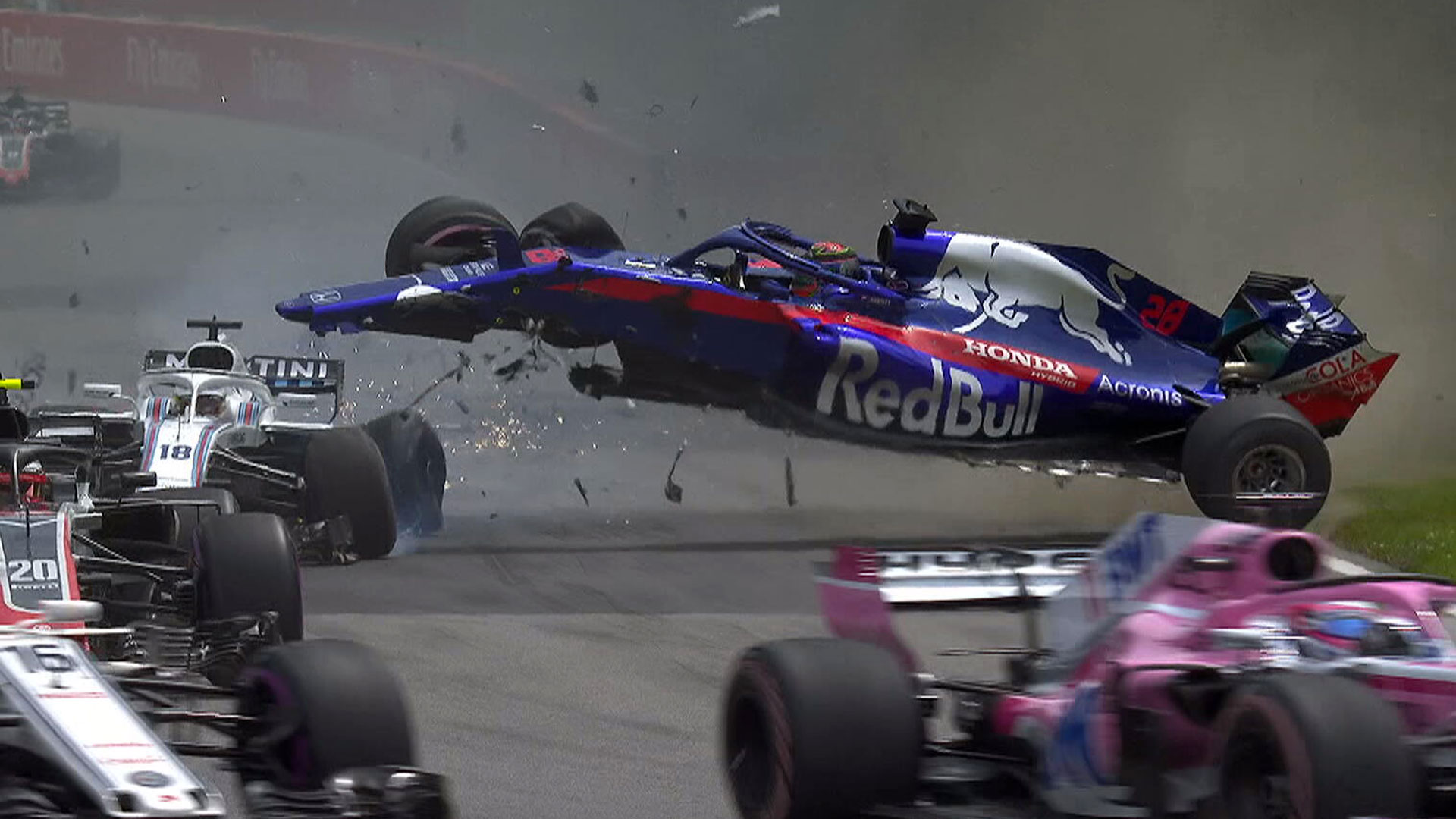 Hartley showed some speed in Canada qualifying and then crashed on lap 1
(GMM) Dr Helmut Marko has admitted he considered ousting struggling Toro Rosso driver Brendon Hartley.
In past weeks, rumors abounded that the Red Bull consultant was shopping around for an alternative – perhaps Lando Norris or Robert Kubica – to New Zealand rookie Hartley.
Marko doesn't deny it.
"If the trajectory had not improved, then we would have had to look somewhere for an alternative," he told Germany's motorsport-magazin.com.
"But that's not the case and Brendon is now competitive."
It is believed Marko is referring specifically to Hartley's performance in Canada, where he clearly improved and put Pierre Gasly under pressure.
It then ended with the first lap crash.
"Mr. (Lance) Stroll was involved," Marko explained. "Pierre's eleventh place was encouraging, with Brendon perhaps looking a bit better."
Grosjean reveals special helmet for home race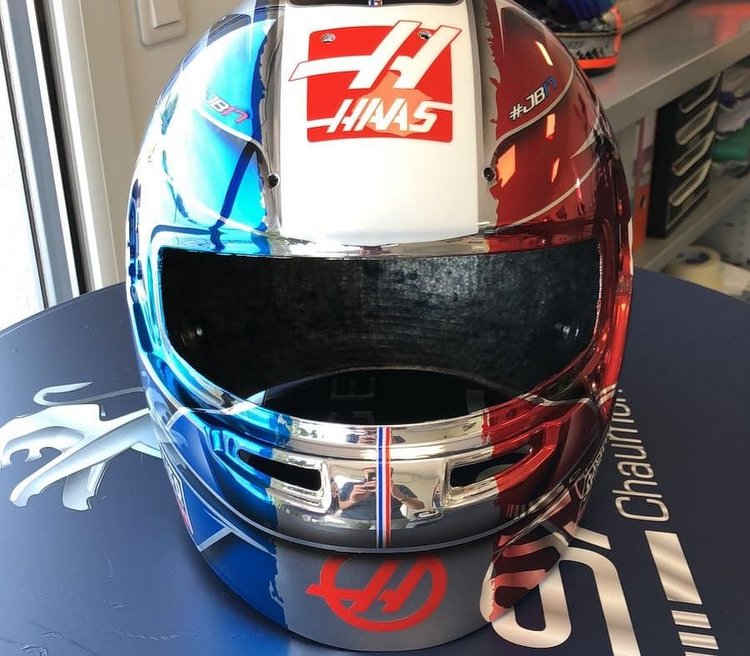 Grosjean's special helmet
The French Grand Prix is back on the Formula 1 calendar after a decade absence, with Circuit Paul Ricard hosting the 59th edition of the race in France, for the first time at the venue since 1985.
For the occasion French F1 driver Romain Grosjean has revealed a special helmet which the Haas driver will wear during the course of the weekend.
The Frenchman wrote on Twitter after a sim run: "Prepared the French GP on the simulator today. The track is super-fast, it's going to be AWESOME !!!"
Typically drivers are allowed a helmet design change for a special occasion or home race.