Latest F1 news in brief – Tuesday (Update)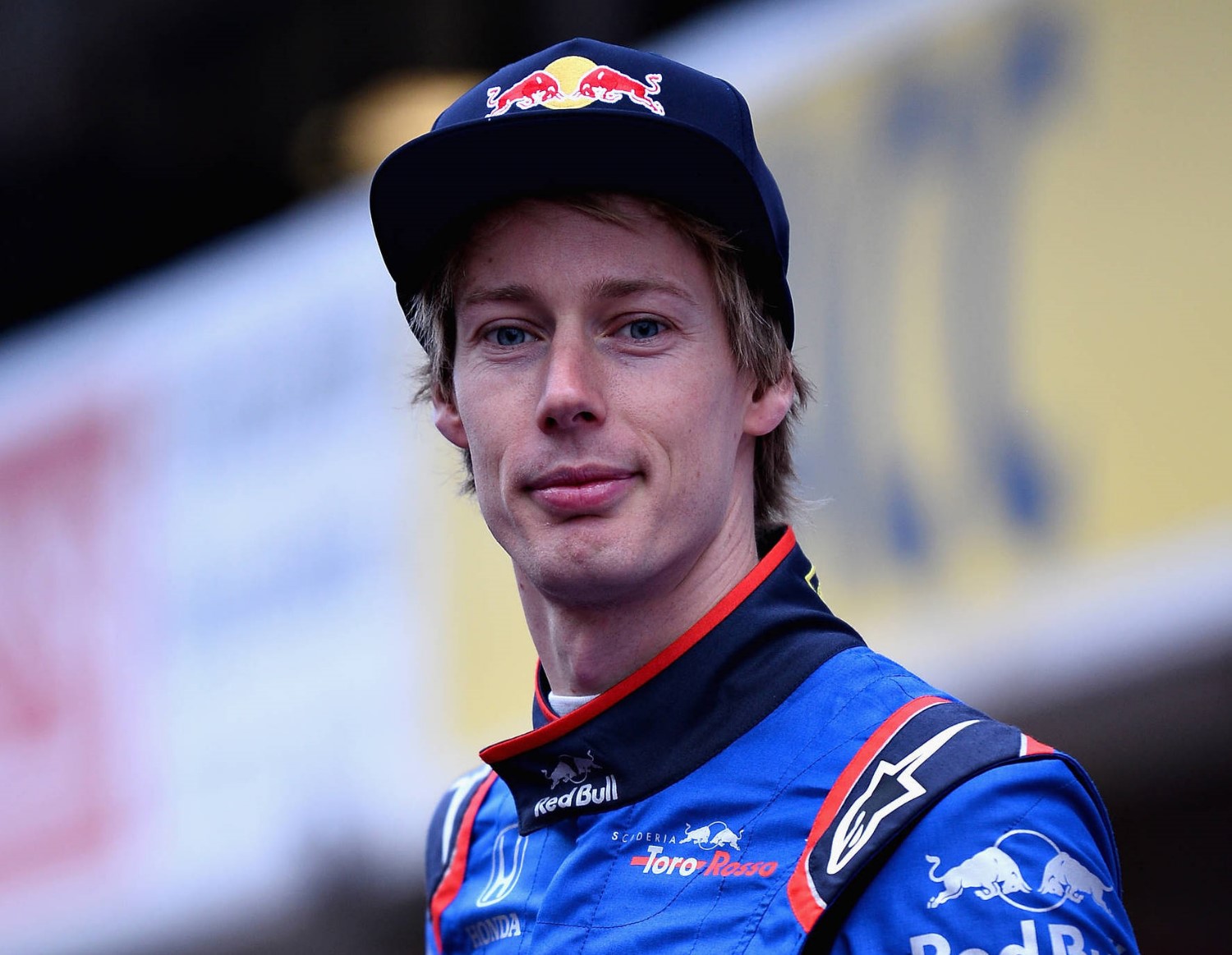 Brendon Hartley gets Toro Rosso support
UPDATE Updates shown in red below.
06/12/18 Toro Rosso backs struggling Hartley New
Williams needs more time to fix car issues New
Verstappen was alone at Canada GP New
F1 camera glasses 'painful' – Grosjean New
Honda improvement worth 'three tenths' – Marko New
2019 could be Vettel's year – Gene New
Rosberg tells Mercedes to keep drivers New
Brown admits Alonso considering F1 future New
F1 on collision course with 3M over new logo
Hamilton: Mercedes have fallen behind
Arrivabene calls for Ferrari to keep its 'feet on the ground'
Alonso switches focus to Le Mans after dismal 300th GP
Toro Rosso backs struggling Hartley
(GMM) Toro Rosso has boosted Brendon Hartley's chances of staying with the Red Bull junior team.
Amid speculation the Faenza based team was looking to replace the New Zealander with McLaren's Lando Norris, team manager Graham Watson said Toro Rosso is happy with Hartley.
"We want him to be successful," he told Newshub.
"As a Toro Rosso team we are 100 per cent behind Brendon."
However, Watson acknowledged that the decision may not just be up to Toro Rosso.
"The drivers are predominantly controlled by Red Bull and then we as a team are the guys who work with these two guys and try and make them have the ability to be a world champion in the future," he said.
"We don't have the actual control of what happens with our drivers in Toro Rosso."
Williams needs more time to fix car issues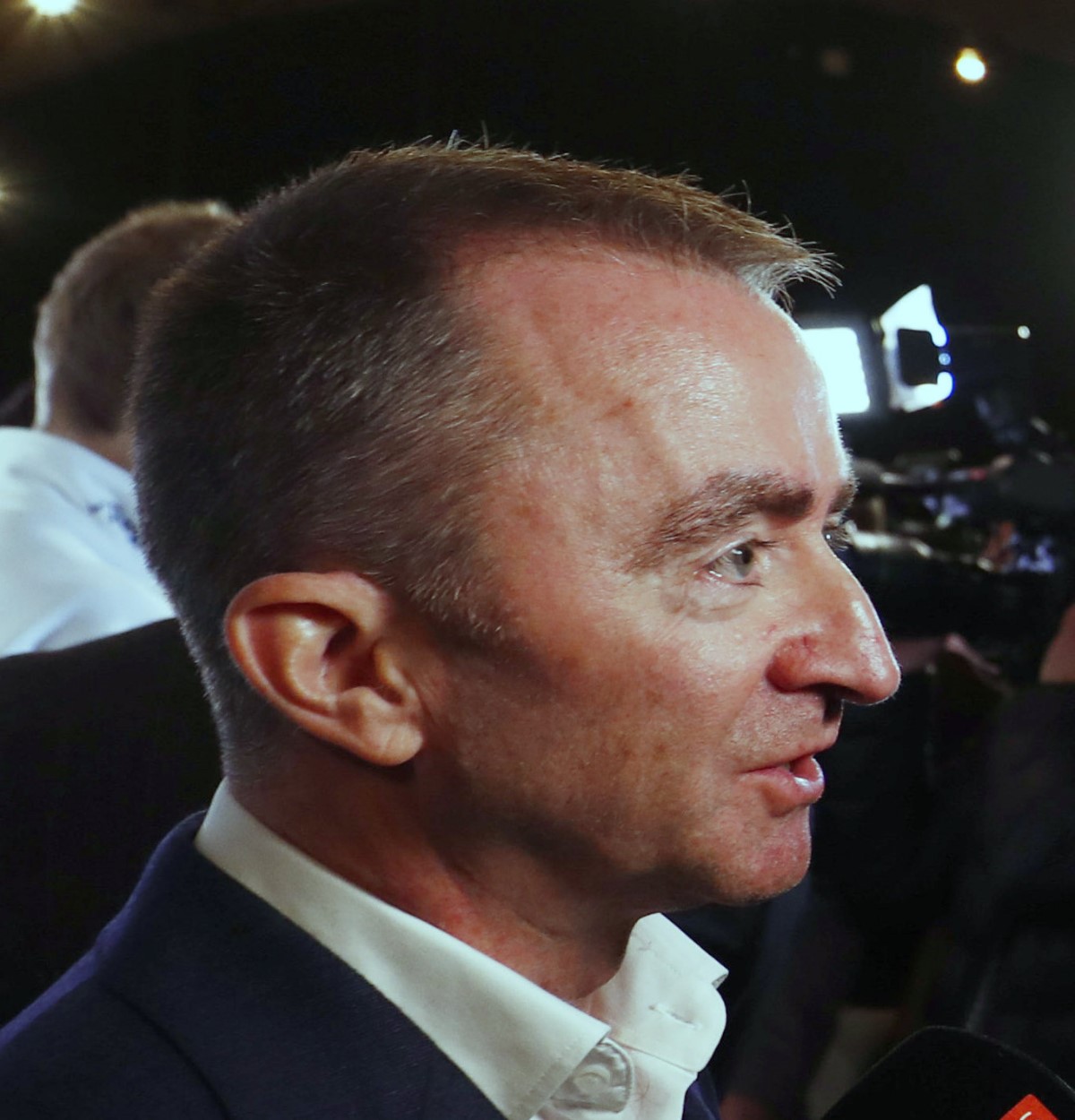 Paddy Lowe needs more time
(GMM) Paddy Lowe says Williams' problems will still take more time to solve.
Russian driver Sergey Sirotkin admitted the 2018 car was "the slowest" in the field in Canada, indicating that Williams is struggling to fix its issues.
"The problems that we had in Canada are the same we have had since the beginning of the season," technical boss Paddy Lowe said.
"We'll deal with them as soon as we can. They are related to aerodynamics, and the solution takes time," he added. "We understand the causes but it's still not easy to eliminate the problems."
Lowe said the situation is difficult on the team, from the drivers to the mechanics and beyond.
"It's a difficult time for everyone, especially the racing team at the track, because the same amount of work is done regardless of whether the car is fast or slow.
"It's important to work with a good morale, and that's hard when there are obvious problems with the car," he said.
Lowe also said Sirotkin and his teammate Lance Stroll "have the right attitude".
"They're not lacking motivation or energy," he said.
"In difficult situations, some drivers start to lose their temper and it can emotionally affect everyone," Lowe added.
"I've worked with an excellent driver in particular, who won many races and more than one title, who at the end of a race would say whatever he thinks. So different drivers behave differently in this or that situation.
"But this does not happen here — I don't have to worry about it."
Verstappen was alone at Canada GP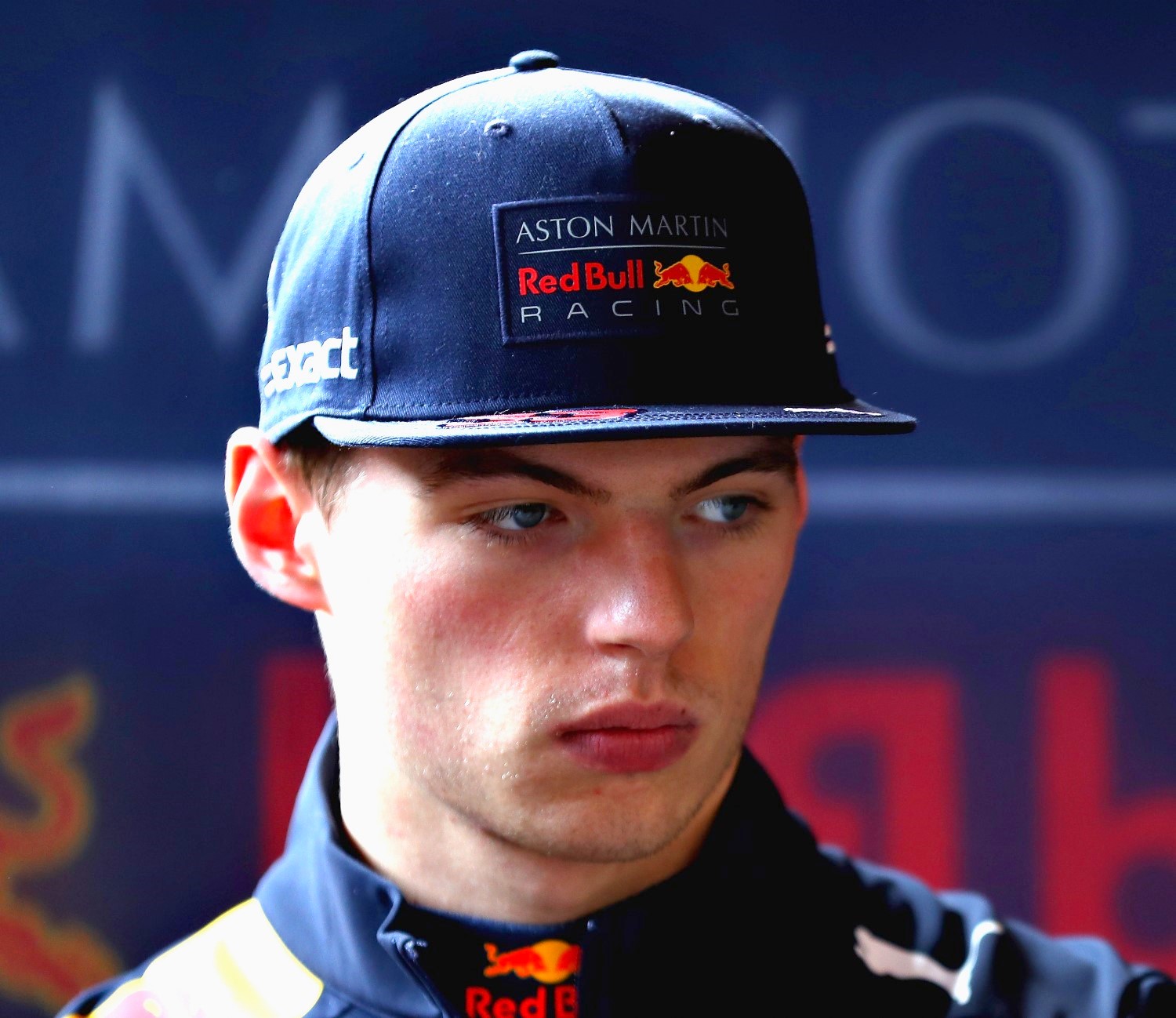 No distractions for Verstappen in Montreal and he did better
(GMM) It has emerged that Max Verstappen had no entourage at the Canadian grand prix, just as he ended a run of poor form with a podium.
Amid intense speculation about his crash-strewn recent races, the young Dutchman travelled to Montreal without his usual support crew.
Father Jos was not there, and nor was his manager Raymond Vermeulen.
"Max's approach was slightly different here," Red Bull team boss Christian Horner told Algemeen Dagblad.
"He was completely alone here for the first time. It was just a little different. It's something we discussed with Max and it was decided together.
"Whether or not it contributed to his strong weekend is impossible to say," Horner added. "And whether it stays that way, I don't know. But it's a fact that Max is still developing and maturing as a driver."
Verstappen said he doubts the absence of his father or manager had any impact on his performance.
"Normally I go and eat with Raymond or my father, but now it was with Helmut Marko. It's just a bit different.
"I never needed that support, but I think it's nice to have my family around me," he added.
Horner continued: "Max is an extraordinary talent. In all sports you see athletes who have phases in which things don't work. He has to go through that under the microscope.
"Hopefully his bad luck is now finished and it was very important that he drove a strong, clean weekend in Montreal. And now he has a lot of confidence to take into the next races," he added.
F1 camera glasses 'painful' – Grosjean
(GMM) Romain Grosjean said a promising new camera innovation in formula one was "painful" to wear.
In Montreal, the Haas star wore glasses that give a driver's eye view of the action.
"It was very painful," Grosjean said. "They don't fit very well in the helmet and you can really only use them for an installation lap.
"But I love the idea and that's why I said yes.
"When you see the images, you actually see the speed of the car, the work on the steering wheel, the vibrations, so people can really experience what we do.
"Modern cameras are so good and stable that you do not even feel that there are vibrations on the track," the Frenchman added.
However, given the discomfort, Grosjean said he doubts glasses will become a full-time camera view in F1.
"We will look at other solutions — perhaps mounted in the padding or on the helmet," he said.
Honda improvement worth 'three tenths' – Marko
Marko says Honda catching up
(GMM) Red Bull looks to be speeding towards a switch to works Honda power for 2019.
We already revealed that the team is planning an announcement for its home race in Austria, and Auto Bild now claims it will probably be a switch from Renault to Honda engines.
Red Bull apparently made the decision in Montreal, after analyzing the difference between new specifications brought by both Renault and Honda.
It is believed Honda's improvement, installed in the Toro Rosso cars, impressed Red Bull.
"We're talking about three tenths a lap," said Red Bull's Helmut Marko.
2019 could be Vettel's year – Gene
Marc Gene
(GMM) 2019 could be Sebastian Vettel's year to win a fifth world championship.
That is the view of long time Ferrari test driver Marc Gene, who was speaking after Vettel won in Montreal and took the championship lead by a point.
"The team is young, together and united and working well," the Spaniard told El Mundo Deportivo.
"The difficult years are when you learn. This could be Vettel's year now, but it will not be easy."
Gene said the Vettel-Ferrari combination is particularly strong this year.
"He knows he has the car and that he can do it. I see him much more calm, serene, knowing when to attack. Like Baku, he showed that now when you can win you must, and when you can't you don't have to obsess about it.
"Now I see him much more aware of what he is doing," he added.
Rosberg tells Mercedes to keep drivers
(GMM) Nico Rosberg would advise Mercedes to re-sign both of its drivers for 2019.
Both Lewis Hamilton and Valtteri Bottas are out of contract at the end of this season.
Rosberg told Turun Sanomat newspaper: "I would keep both. Absolutely!
"Lewis and Valtteri work very well together with a high level of performance."
The 2016 world champion thinks Mercedes should therefore resist the temptation to replace Bottas with Daniel Ricciardo.
"Only bad luck has prevented him (Bottas) from doing even better than he has," Rosberg said.
Brown admits Alonso considering F1 future
Fernando Alonso
(GMM) Zak Brown has played down rumors Fernando Alonso will switch full-time to Indycar in 2019.
Recently, the McLaren executive headed a delegation to the Indycar race in Detroit, and one notable travel companion was Luis Garcia Abad.
He is Alonso's manager.
"I would like to clarify that Luis Garcia Abad was not with me there regarding Fernando's future. That was not the purpose of the trip," Brown told AS newspaper.
"It was to make some contacts, and I also had a good visit, talking to people and doing good business," he added.
Brown did not deny that amid speculation about Alonso's next move, one option for the Spaniard could be a McLaren entry in Indycar.
"Fernando still wants to race, but it's true that the F1 calendar is quite hard. He's been doing it for a long time," he said.
"Fernando has not yet decided his future, although I think whatever he decides, he will continue in a McLaren."
Brown also acknowledged Alonso's obvious frustration with modern F1.
"We are talking to Fernando," he said. "He's having fun and driving like never before, but he is also somewhat frustrated because formula one is more of a team sport than drivers.
"He likes endurance racing a lot, we saw him at Daytona and now at Le Mans, so I hope we can continue with him one way or another."
F1 on collision course with 3M over new logo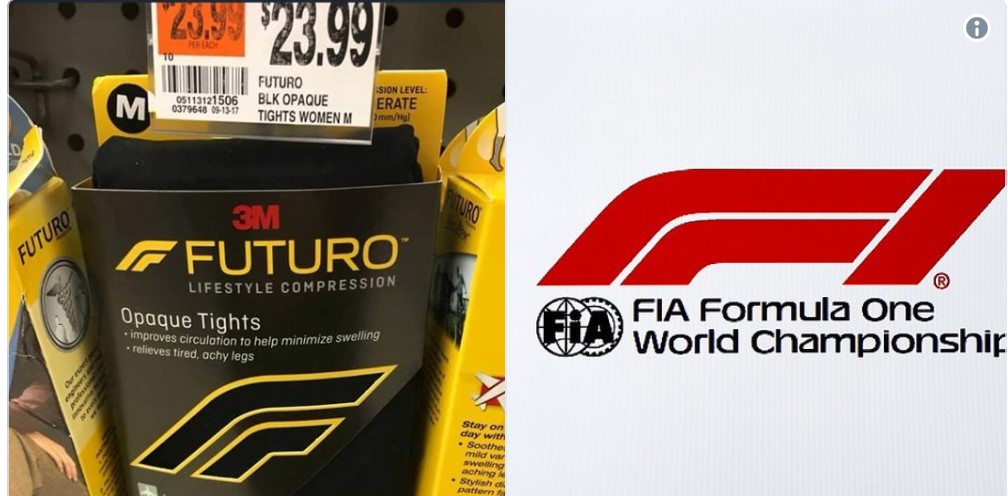 3M says F1 hijacked their logo
Formula One was racing into a storm tonight as an article in the Daily Telegraph by Christian Sylt revealed that Post-It Note maker 3M has officially filed opposition to the sport's application for a trademark to its own logo. It could put the brakes on the brand which has been derided by drivers and fans alike.
F1's logo was unveiled at the Abu Dhabi Grand Prix in November and was trumpeted as a flagship for F1's new era under Liberty Media which bought the sport at the start of last year. It has since been followed up with an official font, mascot and theme tune in a bid to rev up F1's image.
The previous logo had been used for 23 years and created the silhouette of a number one between a slanted letter 'F' and the speed lines opposite. In contrast, the new logo is formed of two parts – a curved stripe with a white line running through the middle followed by a straight line. Unfortunately, it bears a striking resemblance to a logo which has been used by 3M for the past year on its Futuro range of therapeutic clothing including ankle supports, knee straps and compression tights used to prevent deep-vein thrombosis.
This put it on track for a collision with F1 as the sport launched a new line of clothing earlier this year featuring its new logo.
In January the Telegraph revealed that 3M hadn't given F1 permission to use the design and was considering what action to take. That decision has now been made as it has lodged opposition to F1's logo application with the European Intellectual Property Office (EUIPO) which will make a decision in the next two to four months.
Opposition to trademarks is not uncommon but this is different for several reasons. Firstly, the two logos look so similar and this is the key factor in whether the authorities will give F1's logo the green light.
F1's trademark application covers 26 of the total of 45 categories including one for clothing but excluding the one relating to therapeutic clothing which 3M's mark is registered in. However, in 2008 the European Court of Justice's Advocate General ruled that trademarks are "protected by a basic rule which prevents the registration or use of a sign identical or similar to a registered trademark, for goods or services identical or similar to those for which the mark is registered."
It means that if someone – such as F1 – wants to apply for a trademark to a logo which looks similar to one which has already been registered it won't be able to do so if. This is the second difference to many other opposition cases as the chronology is clear cut.
Hamilton: Mercedes have fallen behind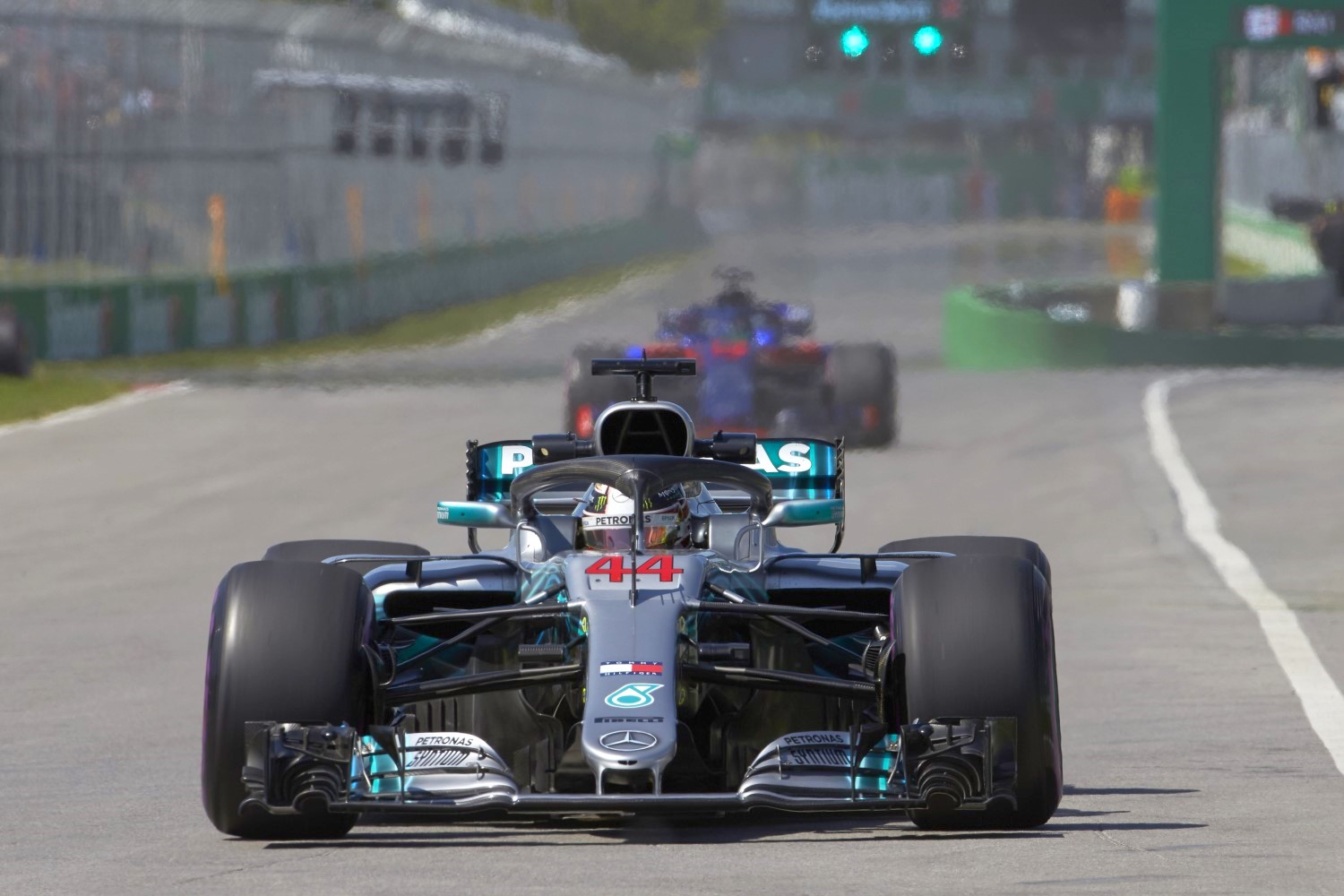 Lewis Hamilton was beaten soundly by his teammate Bottas all weekend in Canada – this on a track where Hamilton dominates
Lewis Hamilton says the Canadian Grand Prix is evidence Mercedes have fallen behind compared to recent seasons and combined with the continued resurgence of both Ferrari and Red Bull he feels any points on a difficult race weekend could prove vital for the 2018 Formula 1 world title fight.
Mercedes arrived in Montreal having to postpone its engine update due to a quality parts issue, while both Ferrari and Red Bull enjoy relative updates, it struggled to replicate its previous dominant pace in Canada both in qualifying and race trim.
While Ferrari's Sebastian Vettel charged to pole position and a lights-to-flag victory, Hamilton's teammate Valtteri Bottas had to settle for second while the defending F1 world champion ended up suffering a power unit cooling issue to finish a lowly fifth place having claimed three consecutive race wins at the track.
Hamilton says given the engine constraints for 2018 and the gains made by Mercedes' main rivals none of the teams can dominant as seen in previous seasons.
"I think last year Mercedes had the best car and ultimately I think we did the better job but right now because we are not always outperforming the others but also it's very close," Hamilton said. "You've got the Red Bulls that every now and then are in the mix. Ferraris have so far been, I would say the most consistent but there's a lot of races to come.
"These engines have to go a long way. There's going to be things happening that we just don't even know, what, when."
Despite his frustrations at the engine limitations in F1, Hamilton says he has complete faith in Mercedes having the capability to take the fight to Ferrari and Red Bull over the course of the year and isn't approaching the remainder of the season with a negative mindset.
"I still believe that we can win. I've got the complete confidence in my guys and I am putting that energy towards them," he said. "The moment anybody in any sport, and I would imagine also in business but if you imagine like in Tennis or Golf.
"If you look across the net and you think damn it I might lose this, you've already lost. It doesn't matter where I start on the grid, I don't look at any driver and say 'oh I might lose to that person'.
"I am like how can I beat them? How can I be better? I am going to keep doing that until I die."
Arrivabene calls for Ferrari to keep its 'feet on the ground'
Maurizio Arrivabene
Ferrari team principal Maurizio Arrivabene has called on his Formula 1 squad to keep its "feet on the ground" and remain focused following a historic Canadian Grand Prix victory.
Sebastian Vettel dominated proceedings in Montreal to seal a commanding 50th career victory that propelled him back to the top of the world championship standings.
The win marked Ferrari's first in Canada since 2004 after Vettel claimed the Scuderia's first pole at the circuit in 17 years on Saturday, 40 years after the Italian outfit recorded its first win in Canada with home-favorite Gilles Villeneuve.
"The team was totally dominant together with Sebastian because we were working since Friday step by step, little by little, keeping our focus on what to do," Arrivabene told Sky Sports F1.
"Of course Sebastian is a great driver, he gave credit not only to himself and his talent but also to all the work to the team."
But Arrivabene stressed Ferrari still has work to do in what is shaping up to be a thrilling and titanic title battle between his own team, reigning champions Mercedes and Red Bull.
"It's a big fight this year," he added. "We are more or less all together so I can see Red Bull very strong, Mercedes very strong.
"I mean it's going to be an interesting championship we have to keep our feet on the ground, head down, and to work, and we'll see."
Alonso switches focus to Le Mans after dismal 300th GP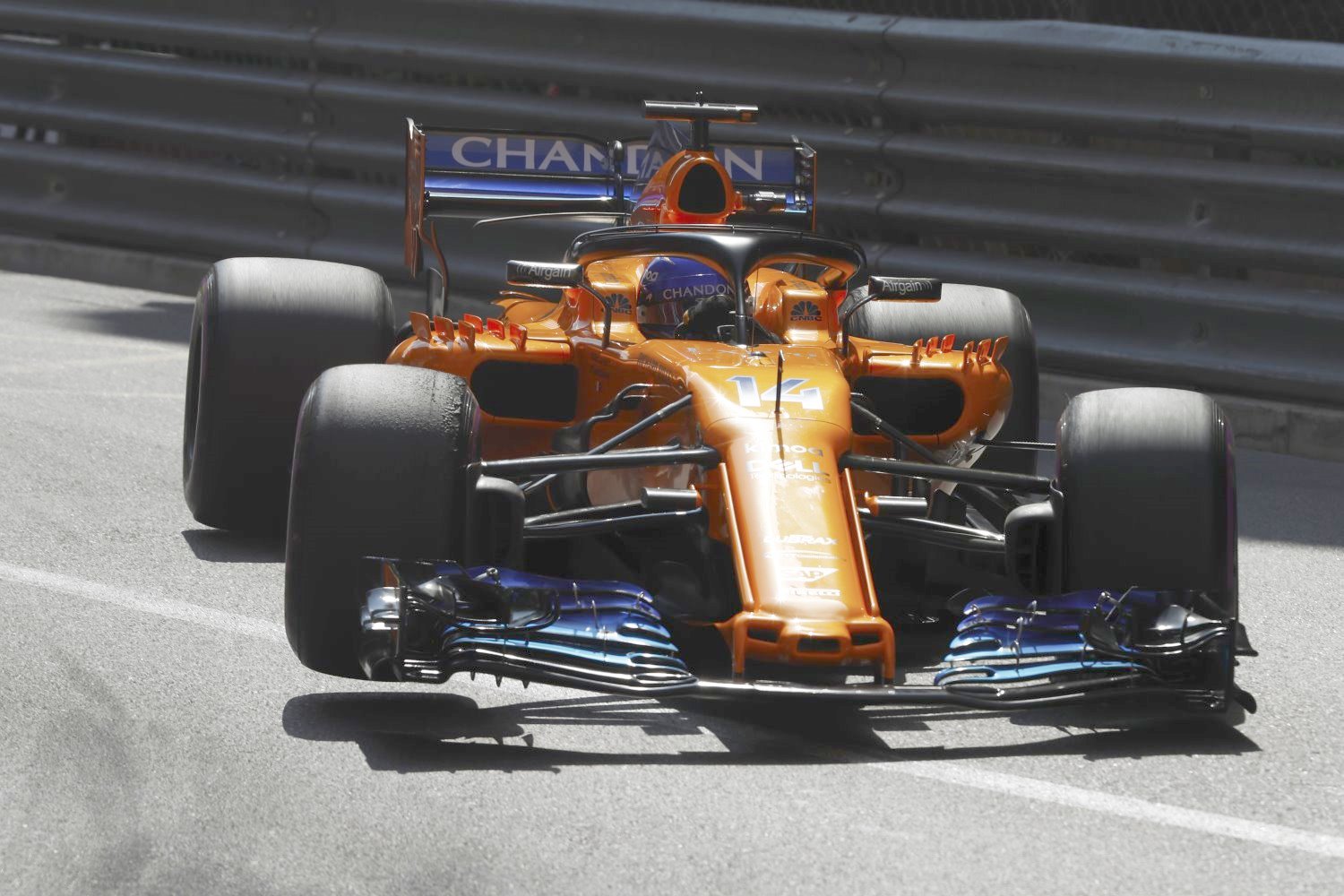 The McLarens are slow not because of Honda or Renault, but because their chassis is inferior
Fernando Alonso's 300th Formula 1 Grand Prix appearance didn't go as hoped after the McLaren driver retired from the race with an exhaust issue, but the Spaniard's attention has turned to other matters.
Alonso ran in the points briefly until his first stop dropped him down to 11th. But with 27 laps remaining he slowed and was forced to return to the garage and park his MCL33, bringing to an end a disappointing weekend.
But Alonso's focus has now switched to the 24 Hours of Le Mans where he will be making his debut this coming weekend with Toyota.
When asked what he really wanted to discuss following the race, he replied: "Le Mans!"
"I'm flying tonight to Le Mans and I think tomorrow is another experience there and hopefully a good race for us. Obviously we are leading the World Endurance Championship after the race in Spa and yeah we are definitely focused on that right now after the retirement of today."
His participation in WEC and a rumored IndyCar drive for 2019 has cast doubt over Alonso's involvement in F1 next season and the two-time champion didn't deny the rumors when they were put to him on Sunday.
"We'll see, we'll see," he said when asked if he'll be in F1 next season. "I hope so.
"I think we definitely need to find more performance in the car, we need to find a way to become competitive and reliability is also important.
"We saw in the beginning of the year how many points we scored, and now we retired the car seventh in Monaco and tenth today. So we lost points in the last two races and there are a few areas in the car to keep improving, keep working, and let's see what will happen in the next couple of months."