The sharks smell blood in the water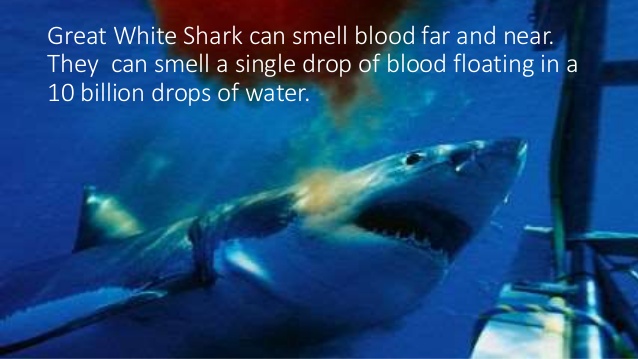 It's been said that an IndyCar team owner can smell $1 million from 500-miles away and they'll eat their young to get it
It's been said that an IndyCar team owner can smell money from 500 miles away. If word gets out that a driver has money, or a sponsor, it's like a shark smelling blood in the water from miles away.
Call it blood money.
Now don't get us wrong, Colton Herta has won enough Indy Lights races to warrant a serious look by IndyCar team owners. He's earned his way.
But the fact that he has the Herta name, plus a Steinbrenner (as in George Steinbrenner IV) behind him, that's like throwing chum in the water – the sharks are circling.
"It's a tough thing to keep focused on my main goal of winning the Indy Lights championship while knowing we have IndyCar teams expressing interest in me," Herta told RACER. "We have a really great package with the Steinbrenner family, so it's cool to know that we're hearing from [IndyCar teams], but the goal is to get the Indy Lights championship and the $1 million dollars from Mazda that comes with it to help get to IndyCar."
"We also have a couple of sponsors that are super interested that we might be able to get for next year," he added. "That would make it easier for us to get into the Verizon IndyCar Series."
"It makes [Michael Andretti] aware we're getting noticed on the driver market, but the bond goes deeper than just the last year and a half I've been with them in Indy Lights," Herta said. "It's at the top of the list I'd like to get a contract from; they've been up front this year and have a really strong driver lineup. Financially, they're super stable and have great resources, so of course you'd want to drive for them if you can."
But with talks of McLaren teaming up with Andretti for an IndyCar effort, possibly with Fernando Alonso, there may not be any room at the Inn.
So word is that many teams are inquiring about Mr. Herta's services for next year.
"I see myself moving up with them [Andretti], regardless," he told RACER. "They've already done a ton for my career, and as long as they want to be with me, I'll go wherever they want to go. I've learned so much from them already. The driving side is for me to learn, but it's on the sponsorship and marketing side where they've taught me so much. Really getting into the marketing side has been important to me since we joined with the Steinbrenners, and we'll keep working and developing that side together."
"I haven't really thought about that yet, but it would be weird competing against my dad," he said. "Eventually, it would be really cool if he was on the timing stand with me because he knows a lot about strategy and how to call a race, but it's also going to be really cool if and when I beat his driver, whoever that is!" Mark C. reporting