Latest F1 news in brief – Monday
Vettel's domination for Ferrari made Toto Wolff's plane ride home very long

Canada defeat means 'consequences' – Wolff

Verstappen 'still a child' – Villeneuve
No top team wants Alonso – Rosberg
Whiting defends F1 after checkered flag gaffe
Verstappen: It was a good race, I enjoyed it
Hartley: Stroll lost the car which put us both into the wall
Hamilton: F1 went in wrong direction with only 3 engines
Villeneuve calls driving dad's car in Montreal parade lap 'very special'
Canada defeat means 'consequences' – Wolff
(GMM) Toto Wolff says there will be "consequences" following Mercedes' clear defeat in Montreal.
With a fresh engine spec, Ferrari's Sebastian Vettel dominated in Canada, therefore re-taking the championship lead by a single point.
"We came to Montreal thinking our car would be strong," Mercedes boss Wolff said.
"Now we are going home with the realization that Ferrari had the better car. In qualifying and the race.
"We need to wake up now. Consequences are necessary, but they are discussed internally," he told ORF television.
Team chairman Niki Lauda confirmed: "Ferrari had the better car, the better engine and the better fuel consumption. They overtook us in the areas we were ahead.
"Now something has to happen in every area.
"We were number 1 in fuel consumption, and now Ferrari and Renault can do better than us," Lauda added.
However, the F1 legend said there is hope for Paul Ricard in two weeks.
"Then we'll get our new engine. That should help us," Lauda said.
World champion Lewis Hamilton, who lost his title lead in Montreal, commented: "Ferrari has the most consistent car. And Red Bull is equal to us now."
Verstappen 'still a child' – Villeneuve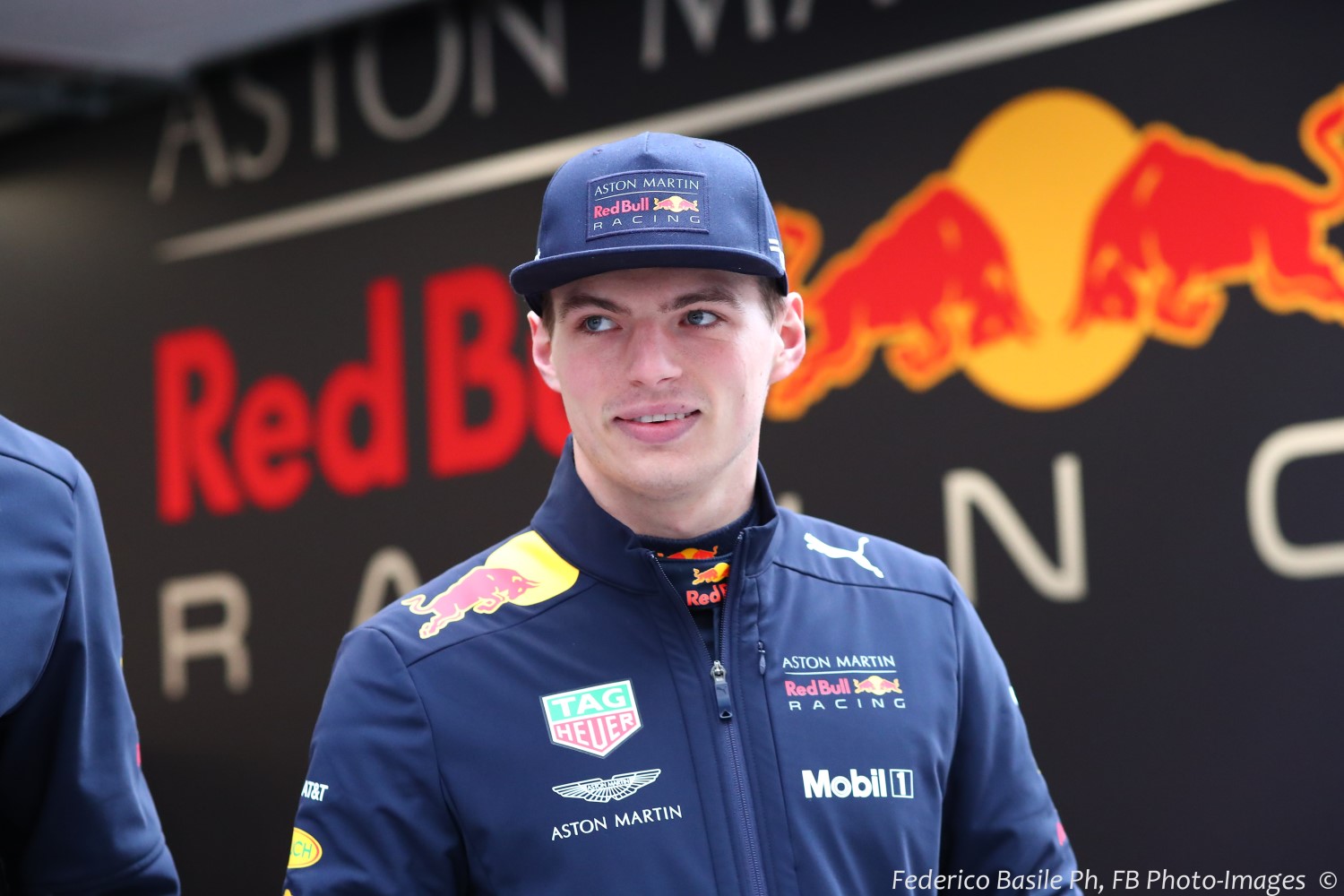 Verstappen still a child says Villeneuve
(GMM) Jacques Villeneuve has hit out at Max Verstappen for threatening to "head butt" journalists in Montreal.
On Thursday ahead of the Canadian grand prix, struggling Red Bull driver Verstappen issued the threat when asked about his spate of recent crashes.
"The journalist's role is to report facts, even if Verstappen answered the question a hundred times," Villeneuve told Le Journal de Montreal.
"The responsibility of the driver is to answer — if the question is justified. But Verstappen had no right to take offense and react in that way," he added.
"You need to be aware of your mistakes in order to progress, and he has not done that. Instead he showed a lack of respect and education.
"In some ways he is still a child. He was dragged out of the cradle and put into a car. That's probably why he is not at Ricciardo's level and even looks bad.
"If Red Bull considers him to be the future, he must beat his teammate. In the meantime, the opposite is true. He is overrated," Villeneuve concluded.
No top team wants Alonso – Rosberg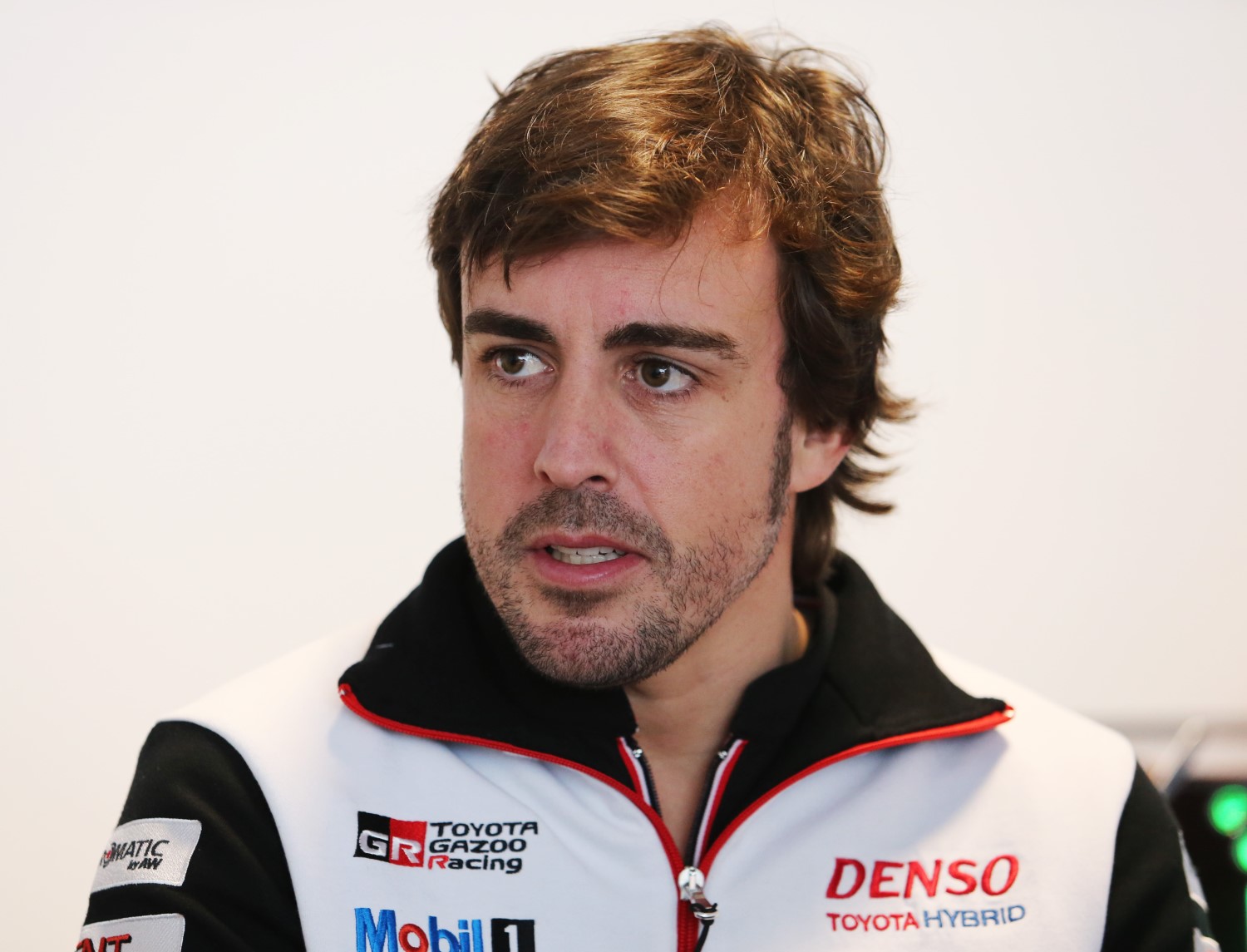 Rosberg badmouth's Alonso
(GMM) Nico Rosberg thinks Fernando Alonso's winning days in formula one are over.
In Montreal, Spaniard Alonso passed the ultra-rare 300 grand prix mark, but next weekend he will tackle Le Mans and for 2019 he is linked with Indycar.
Rosberg, the 2016 world champion, said almost everybody wishes for more success in formula one for the two-time world champion.
"We all want to see that, but nobody wants him because of his political games within the team," the German is quoted by Sky Italia.
Rosberg said he is not sure how Alonso can stay motivated to remain in F1 with McLaren.
"I don't know how he does it, I really don't. He knows he's one of the best, but he cannot qualify 14th. It's incredible," the former Mercedes driver said.
Whiting defends F1 after checkered flag gaffe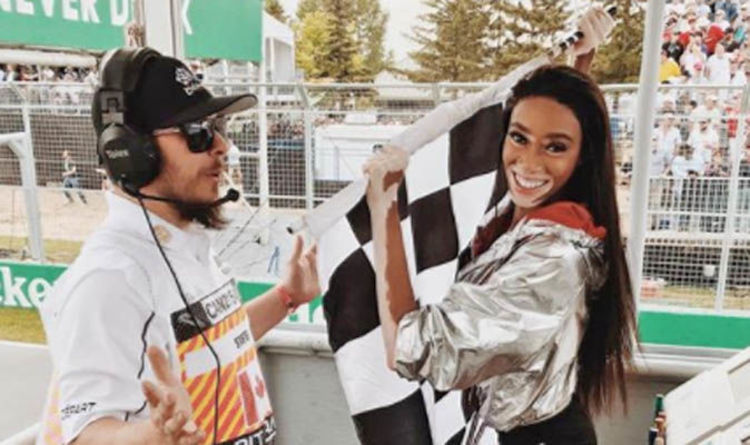 Did Harlow throw the flag early because her friend Lewis Hamilton might not finish (engine on last legs) or was she just a ditz
(GMM) Charlie Whiting has defended F1 organizers after a serious and farcical error at the end of Sunday's Canadian GP.
Winnie Harlow, a friend of Lewis Hamilton's and a prominent model, was asked to show the checkered flag in Montreal but accidentally waved it with one lap to go.
As a result, the results had to be counted back to lap 68 rather than the scheduled 70.
"There are no models as marshals or stewards either are there?" joked Force India sporting boss Otmar Szafnauer.
Harlow said she was simply told by a race official to wave the flag when she did, while the FIA's Whiting confirmed that it was "a communication error".
"She was given the order too early. So it's not her fault," he is quoted by Auto Motor und Sport.
The actual mistake was apparently made by a local Montreal official. "He asked the race director if the race was on the last lap. But they understood it not as a question but as a statement and answered ok," Whiting added.
He said it was a serious mistake, but also defended those who made it.
"Wherever there are people, there will be mistakes. We have different communication systems and different languages at every track," Whiting added.
"We could think about replacing the flag with a signal on the LED boards. But it would be a huge hassle for a problem that occurs once in a decade," he said.
Luckily for F1, the actual result was not affected by the mistake.
But race winner Sebastian Vettel admitted it is a problem.
"I was just worried," said the Ferrari driver. "I told them on the radio that people should not jump on the track waving and celebrating, because we're still at full pace."
Verstappen: It was a good race, I enjoyed it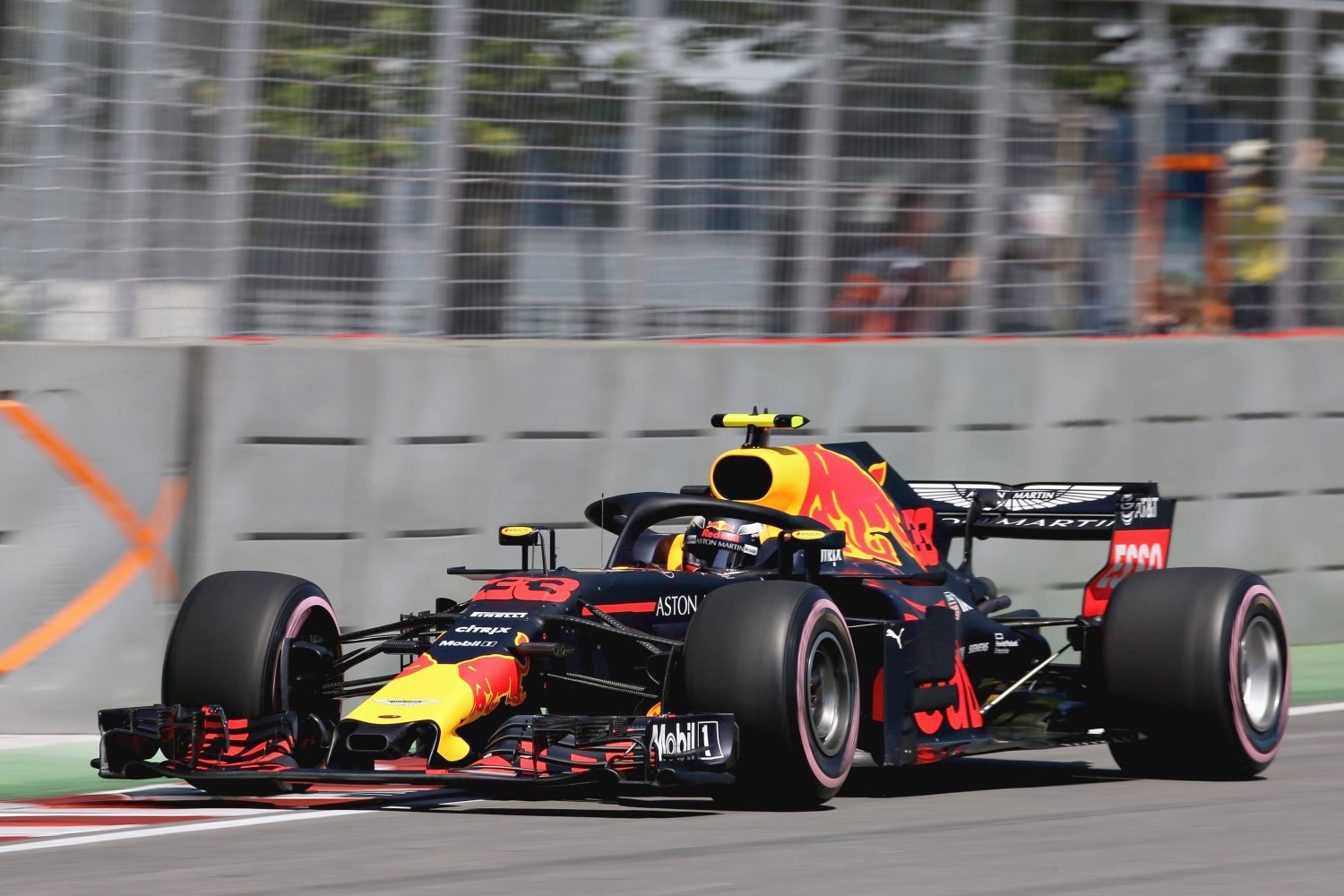 For once Verstappen did not hit anyone or anything
After incidents in the first six races of the season, Max Verstappen needed a clean Canadian Grand Prix weekend, that is exactly what he delivered in Montreal on Sunday and was rewarded with third place for his efforts.
Verstappen topped the timing sheets at the end of all three free practice sessions at Circuit Gilles Villeneuve and was third fastest in qualifying. During the race, he stayed out of trouble and drove a mature race to claim his second podium of the season. He spoke after the race:
It was a fight all the way to the end there, you always keep us on the edge of the seat, but a very good performance from you all weekend…
Max Verstappen: Yeah, it was a good race. We had to pit early because the hypersofts were pretty much gone. But then we had a really good pace on the supersofts, so I was steadily closing the gap and especially the last few laps I think we were really competitive. I think it was only one-tenth on the line, which was a shame, but yeah, good race. I enjoyed it.
How exciting was the race for you?
MV: Yes. For us, maybe it's a little bit boring because you're not overtaking and fighting but still, you need to be focused to handle the car, because the walls are still quite close and you're sliding around a bit and managing your tires. Yeah, sometimes it is like that, as Seb said; sometimes a bit more exciting than other races. It just happens.
Do you think that after Kimi Raikkonen's going to retire, do you want to race with Ferrari or is your goal all the time to arrive in first place, because you are a very good pilot and in the end, you wanted to overtake Valtteri but in the end, the laps were too long?
MV: I don't know, time will tell. I have a contract with Red Bull and I'm very happy where I am at the moment and also, you know, we have a great car but I'm just waiting for the full package to be able to challenge every single weekend for victories, because in Monaco, I would not want to change car because we had the best car and package there. It is very tricky. It is a very special brand and I'm only 20 years old so if Kimi is 37 or 38, I still have 17 or 18 years to do something so we will see.
We didn't see it on the TV but I think on the ultimate lap you got to within about a tenth of Valtteri, so can you just talk through how close you got to get him and is it a little bit frustrating that you got so close but couldn't quite make that move?
MV: Yes, I tucked in to gain a bit of top speed! No, I think Valtteri lifted off a bit earlier and I just kept flat so it was actually very close at the line.
Hartley: Stroll lost the car which put us both into the wall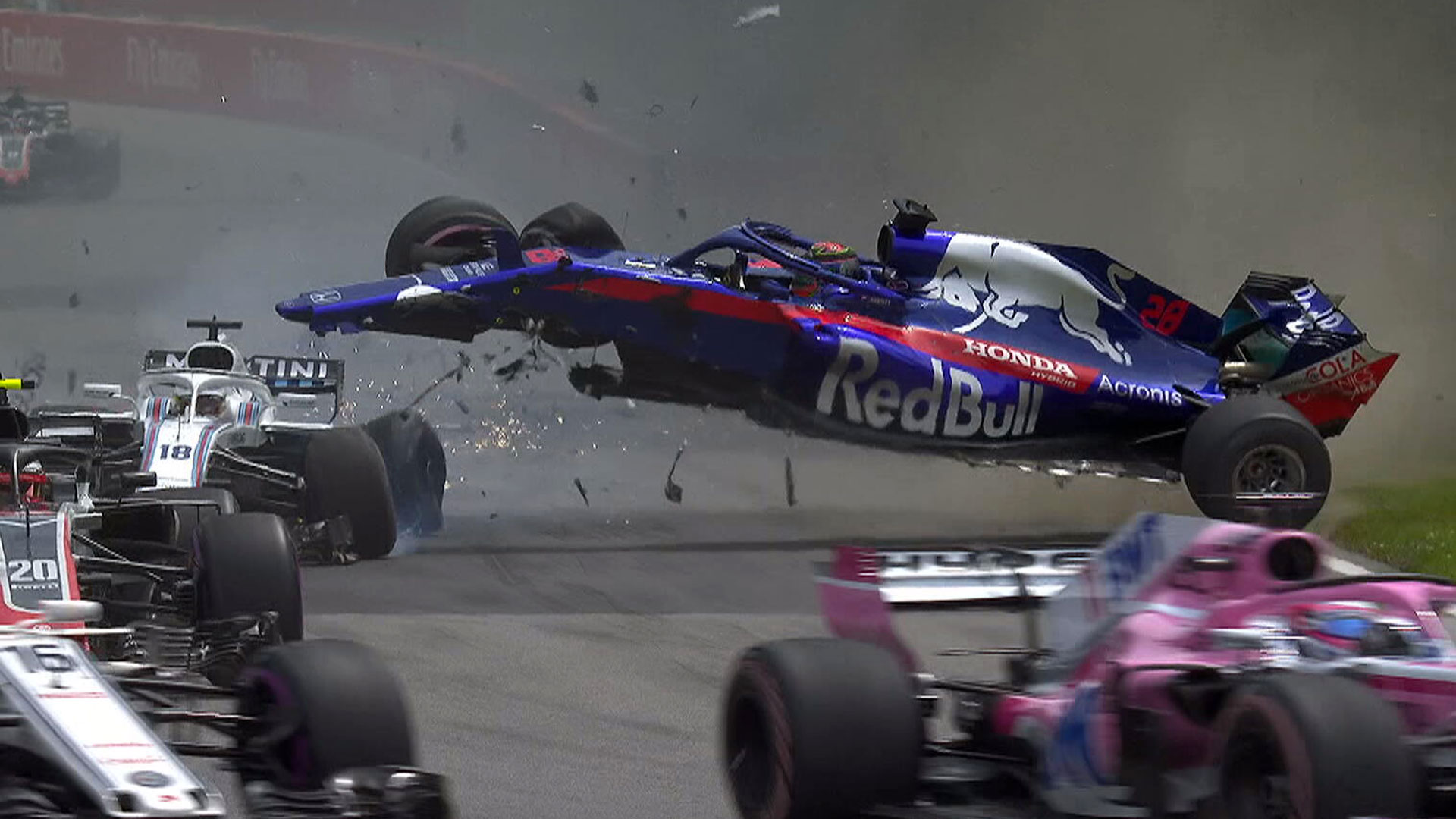 Hartley says Stroll lost control of his Williams and smashed him into the outside wall
Brendon Hartley was wiped out on the opening lap of the Canadian Grand Prix when his Toro Rosso tagged the Williams of Lance Stroll and sent the pair crashing into a wall and out of the race.
Immediately after the high-impact crash, both drivers visited the medical center after the collision, after which Hartley was sent to a local hospital by helicopter for further checks before being released with a clean bill of health.
It was a blow for Hartley who is under fire for his poor performances relative to teammate Pierre Gasly, reports of his replacement are widespread and this latest first lap DNF will raise more questions about the incident-prone driver's future.
The New Zealander needed a strong result in Montreal and started the job with a solid qualifying performance, in which he outshone his highly rated teammate Pierre Gasly, by claiming 12th place on the grid.
But Hartley's race was short-lived and not helped by an untidy start and clumsy first few corners in which he was hung out to dry exiting Turn 2, that preceded the incident on the exit of flat-out Turn 5 at which point he had dropped down the order.
Stewards looked at the shunt and deemed it a racing incident, the pair tagged one another just before the proper clash that sent them flying and out of the race. Notably, Stroll had started the race from 16th on the grid with Hartley two rows ahead of him in 12th.
Hartley said of his latest setback, "I'm really disappointed for Toro Rosso and Honda because we've been quite strong all weekend with a good update from the power unit."
"I think we definitely had the pace to challenge for points today. I had a good start, similar to the drivers around me, but I got left a bit on the outside of Turn 2 which lost me a position."
"I got a good run on Lance out of Turn 4 on the outside, but he lost the car which put us both into the wall. It's very disappointing as there was room to make the overtake, and I was looking forward to a strong race."
"It's a frustrating way to end the Canadian Grand Prix as I've been really happy with my performance all weekend. I was delayed getting back to the circuit because I was flown to the hospital for precautionary checks. However, I'm definitely fit, healthy, and ready for the next race," added the 28-year-old.
Hamilton: F1 went in wrong direction with only 3 engines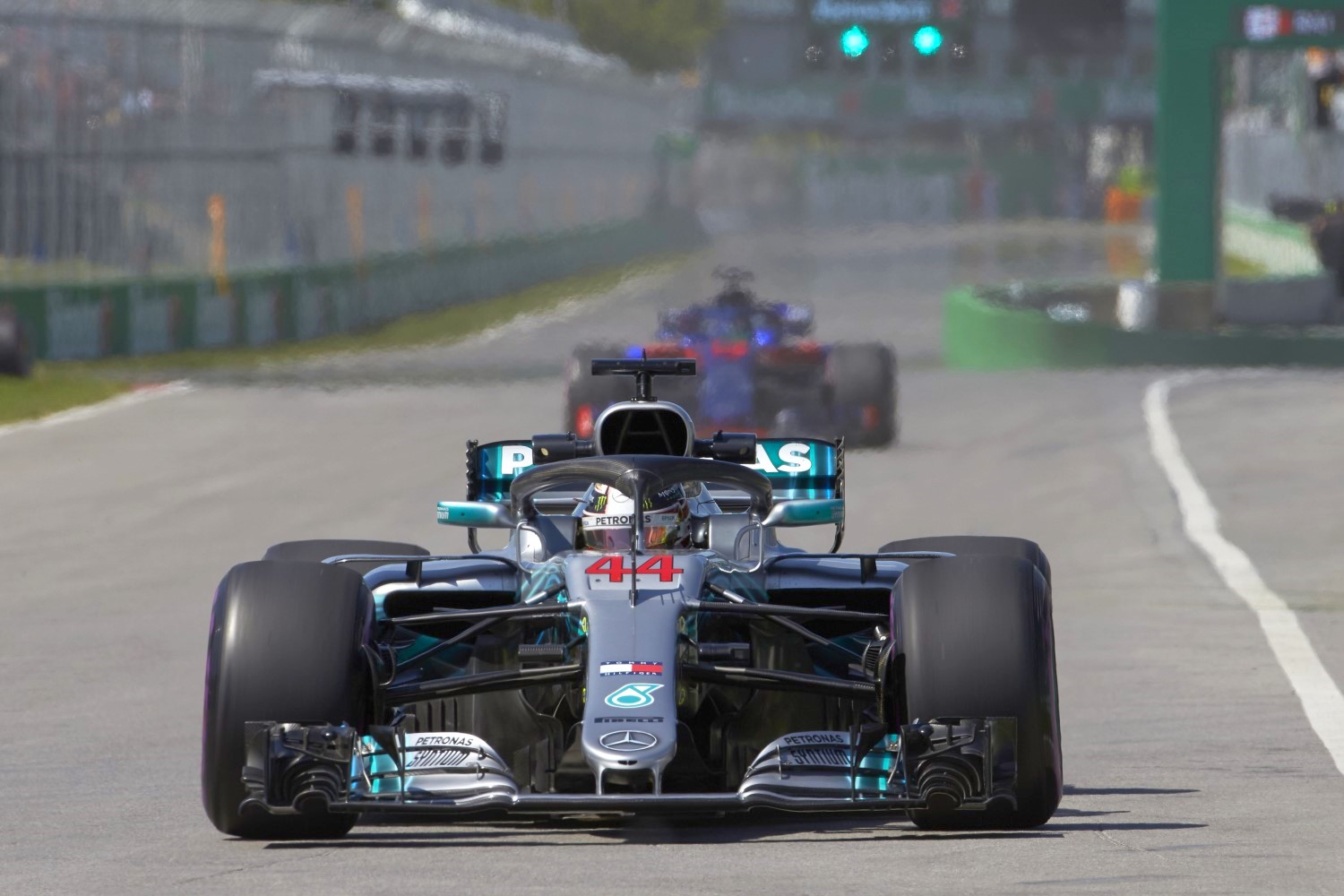 Hamilton bemoans the lack of fresh engines
Lewis Hamilton believes Formula 1 has taken the wrong direction over its decision to restrict drivers to fewer engines for the 2018 season.
F1 switched the power limit unit from four to three for this year's 21 grand prix world championship in a bid to save costs, with the MGU-K, control electronics and energy store components restricted to just two elements throughout the entire campaign.
Engine regulations are at the forefront of discussions for a new set of rules set to be introduced for 2021, but Hamilton, who raised concerns over engine limits towards the end of last season, fears the decision is hurting the spectacle.
"The sport is going in the wrong direction in my opinion. I have so many different opinions about it," Hamilton said.
"They need to fricking change these bleeding engines to save costs and then they spend more to produce it."
The reigning world champion was hampered by engine issues during the early stages of Sunday's Canadian Grand Prix as he struggled for pace, adding he was relieved to finish a distant fifth after admitting he was worried the problem might force him into retirement.
And Hamilton hopes 2018's engine limit does not ultimately impact on the outcome of this year's title fight, with a number of drivers including Red Bull's Daniel Ricciardo already bracing themselves for power unit-related grid penalties after encountering reliability woes in the first seven races.
"I hope they don't go to two engines next year because it's just going to get ridiculous. It was definitely a bit more fun when you had more engines I would say," he added.
"The fact that a season could sway through reliability, I don't think anyone wants to see that. I don't think anyone wants to be cheated of that. You want actual true performance."
Villeneuve calls driving dad's car in Montreal parade lap 'very special'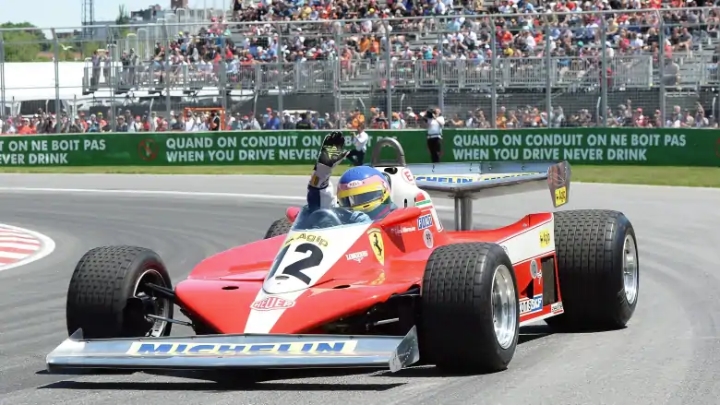 Former Formula 1 racer Jacques Villeneuve drives his father Gilles Villeneuve's 1978 Ferrari during the drivers' parade prior to the Canadian Grand Prix Sunday.
Ryan Remiorz/THE CANADIAN PRESS
Fans in the packed grandstands at the Canadian Grand Prix stood and cheered as Jacques Villeneuve toured the track in the car his father Gilles used to win the race 40 years ago.
Villeneuve rode his father's No. 12 Ferrari from 1978 in the parade lap on Sunday before the race.
The 47-year-old went around slowly, waving to the crowd as he passed each grandstand.
"It wasn't driving, it was almost like walking," said Villeneuve of the slow pace.
"But to sit in that car in front of this crowd — some of it from when I was racing, some from when my dad was racing — it was very special."
Current Ferrari driver Sebastian Vettel — who won the race Sunday — paid tribute to Gilles Villeneuve and the team's enduring popularity at the Canadian GP after earning pole position on Saturday, which impressed Jacques.
"It came as a shock because it was really heartfelt,'' he said. "He passionate. He's also very aware of the history of Formula One. It was very touching."