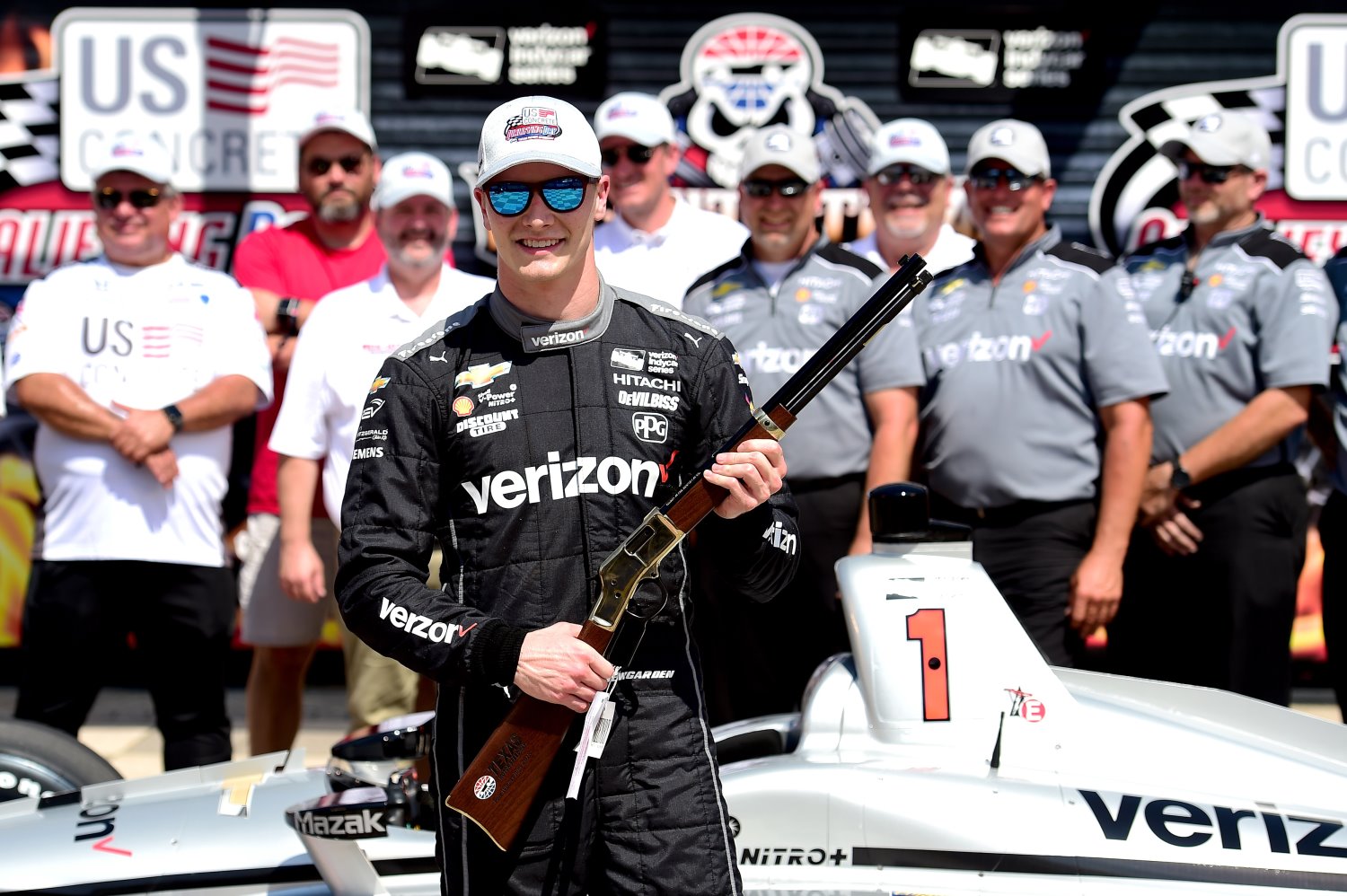 American Josef Newgarden gets a gun for winning pole in Texas
Take a look at the field for the Verizon IndyCar DXC Technology 600 on Saturday at Texas Motor Speedway. It has been a long time since it had this look.
The leaderboard is full of Americans writes Gerry Fraley of the Dallas News.
For the first time since the open-wheel split ended in 2008, there are three Americans among the top five the standings for this race. Alexander Rossi is third, followed by Ryan Hunter-Reay and defending series champion Josef Newgarden.
Two more Americans are in the top eight: Graham Rahal and Marco Andretti.
Go back a few years. In 2012, this race went off with no Americans among the top five and only two in the top eight.
The times are changing for IndyCar.
"I don't think that really goes through our heads a lot, but I do think it's a very good thing for IndyCar as a whole," Rossi said. "It's an American sport with American teams and a largely American fan base.
"It does help when Americans are winning and doing a good job. Americans want to root for Americans."
The open-wheel split of 1996 caused massive damage to the sport and opened the door for NASCAR to take over prominence in motor sports. IndyCar is still working its way out of the mess.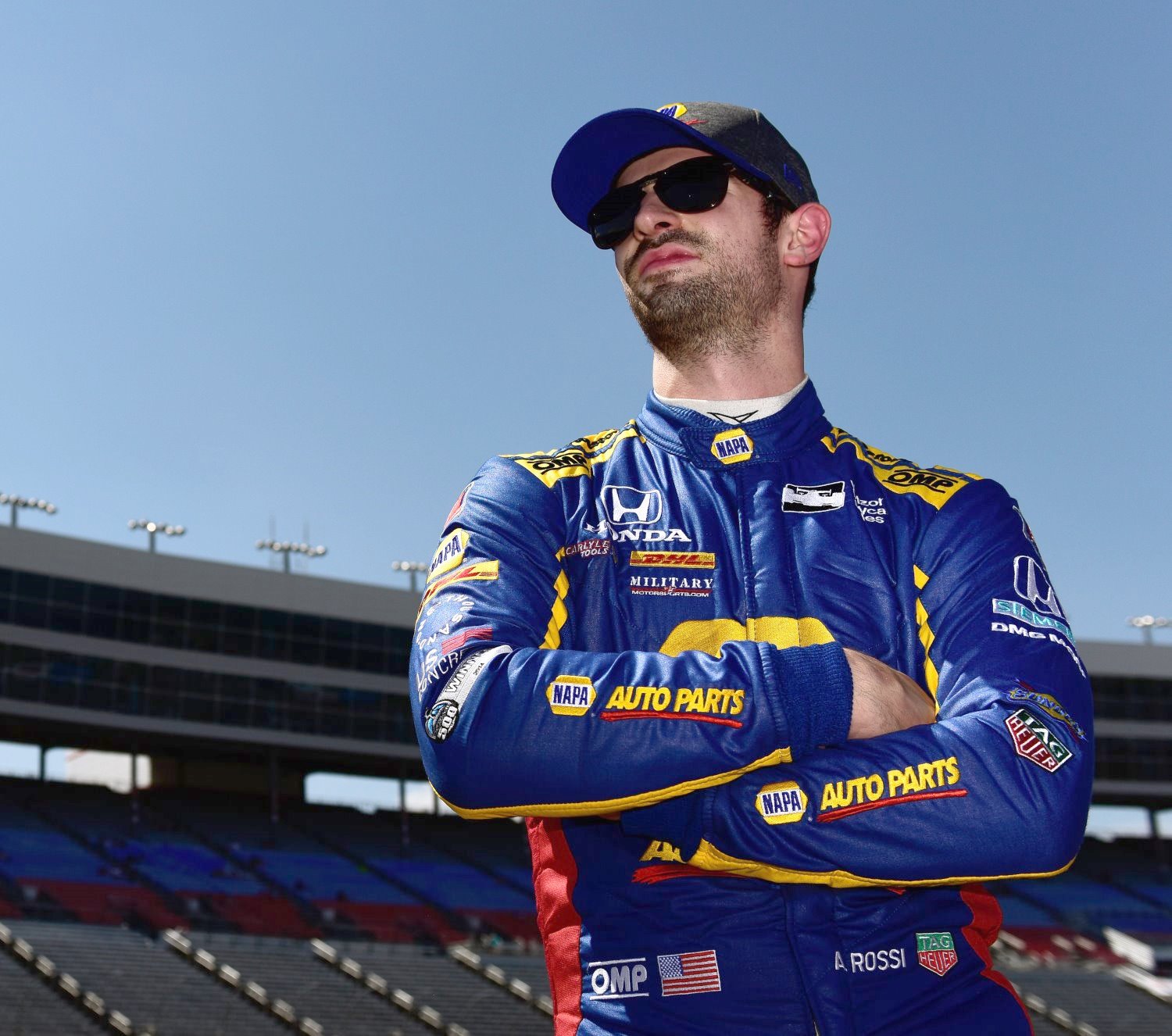 American Alexander Rossi looks on
Consider television ratings. They are not as all-powerful as in the past because of new media platforms, but ratings are still significant.
The Indianapolis 500, crown jewel in the IndyCar season, had all-time lows in ratings at 3.08 and viewership at 4.91 million viewers last month. The four lowest ratings for the event have come in the last nine years.
In IndyCar's defense, this was the end of ABC's deal with the 500, and the network had a tepid marketing campaign. IndyCar starts a deal with NBC and its sports network next year, ending an era in which finding telecasts of races was a guessing game.
Having talented and young American racers at the front can only help. Newgarden, Rahal and Rossi are all in their 20s, with their best seasons ahead of them.
"Everybody has done a good job of getting Americans back into it," Rahal said. "There are young American drivers excited and intrigued about IndyCar racing again. That's good.
"For many years, lots of young guys wanted to go to NASCAR. That mind-set might be changing a little bit."
This is not an attempt to turn IndyCar into an Americans-only series. IndyCar is and wants to remain an all-inclusive series. This field includes starters from nine other nations: Australia, Brazil, Canada, Colombia, France, Great Britain, Japan, New Zealand and United Arab Emirates,
"At the end of the day, IndyCar racing has always been around diversity and nationalities," Rahal said. "We don't want to see that change. … But it's always great to see an American do well, particularly a young American."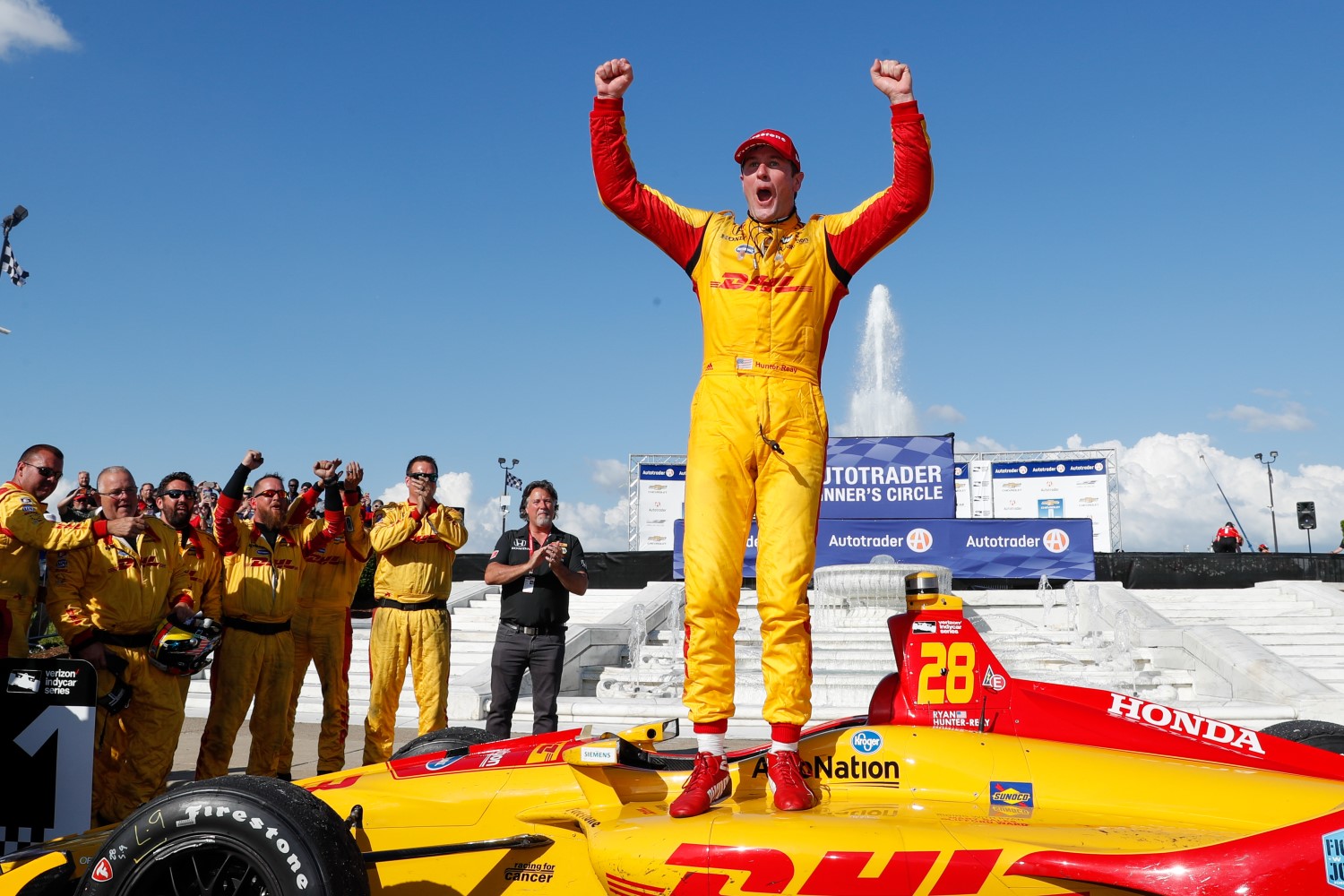 Another top American, Ryan Hunter-Reay
The foreign-born racers understand that and are in agreement.
"It's great to have Americans doing well," said Scott Dixon, of New Zealand. "I welcome that. We all understand how important Americans are to the series."
The next step is to have a truly great American racer emerge.
It could be Rahal, who has been in the championship hunt in each of the last four seasons.
It could be Newgarden, who has a chance this season to become the first American to take consecutive open-wheel titles in a unified era since Bobby Rahal in 1986-87.
It could be Rossi, who won the Indianapolis 500 in 2016.
"You want to have the top American talent in the series succeeding," Newgarden said. "I think you're getting that now."
The Americans are back. Gerry Fraley/DallasNews