Latest F1 news in brief – Saturday
Will 18" wheels make the racing better? No worse. Will the switch over cost the teams a lot of money? Absolutely

Renault's Bell welcomes move to 18-inch wheels

Red Bull nearing Honda engine decision
Renault needs bigger F1 budget – Abiteboul
'No plan to buy Force India' – Wolff
Tensions showing at Williams – Kubica
Mercedes will be hard to beat – Ricciardo
Lance Stroll's father says he's just a 'regular guy' who loves cars
Renault's Bell welcomes move to 18-inch wheels
(GMM) Top F1 engineer Bob Bell has welcomed news of the likely switch from 13 to 18 inch wheels for 2021.
In fact, the change to modern-looking wheels could arrive a year earlier in 2020.
"I think it would be a good step," said Renault technical director Bob Bell.
"It gives the cars are more modern look, and it should also attract other tire manufacturers."
Force India's Andy Green, however, is not as keen.
"For me that's not formula one. But if they want to go that way, it's ok. To me it looks a bit Formula E," he told Auto Motor und Sport.
But Bell thinks a big benefit will be correlation between wind tunnels and the track, as currently the 13 inch tires deform so much in the corners.
"With the 18 inch wheels, the problem is significantly less pronounced," he said.
"The biggest challenge will be to learn how to get the best performance from them. It's completely new territory for everyone involved."
Also planned in the near future is an expanded calendar, with Liberty Media even intending to push out the season finale to November.
"Once you get a sustained amount of races that are going well up into the 20s, we're going to have to bring in revolving crews and there's a huge cost to that," said Force India's Bob Fernley.
Haas boss Gunther Steiner added: "Starting earlier and ending later maybe gives us a little bit more freedom not to have the back-to-back-to-back like we will have in a few weeks.
"I think they (Liberty) are well aware that there is a saturation factor for the human element and for what the customer actually wants so I don't think they will exaggerate," he said.
Red Bull nearing Honda engine decision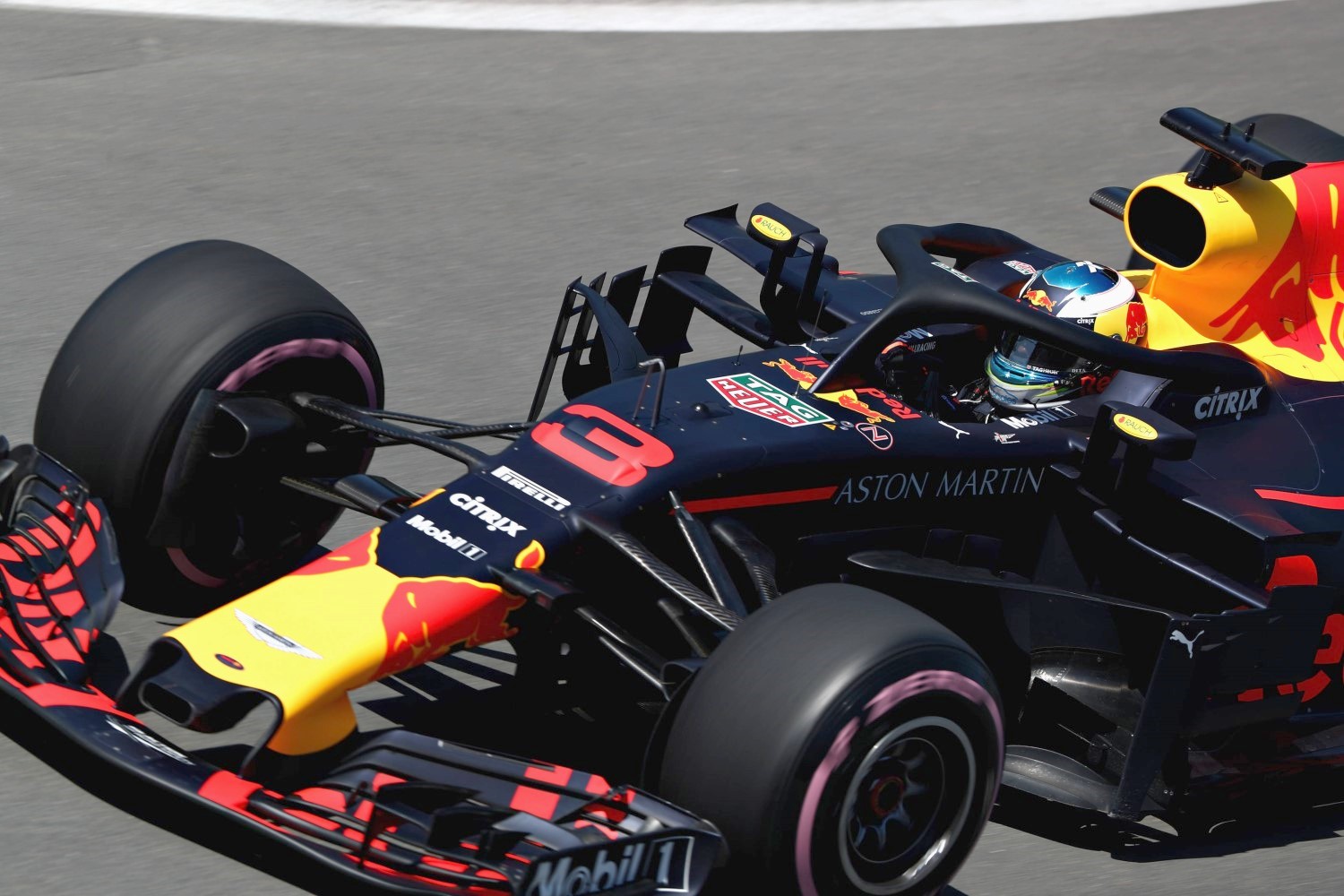 We suspect Red Bull will stick with Renault
(GMM) Red Bull is finally reaching decision time when it comes to the question of its engine supplier for 2019.
Amid an impatient Renault and a hopeful Honda, Red Bull Racing will finally make its decision ahead of the forthcoming Austrian grand prix.
"The decision making phase has reached a critical point," confirmed team boss Christian Horner in Montreal.
"The data we gather this weekend is key. We want to make a decision by Austria."
Renault-powered Red Bull is able to closely compare the two manufacturers' data intricately, as junior team Toro Rosso already uses Honda power.
"We want the engine that gives us the best chances," Horner added.
In the wake of the McLaren-Honda fiasco, Renault might seem like the obvious choice for Red Bull.
But Toro Rosso's Pierre Gasly said: "Honda is not too inferior to Renault. But I hope this weekend that we close the gap even more to them.
"I am impressed by Honda's determination. They really want to prove that they have everything they need to produce the best engines in formula one. When they want something, they do everything to achieve their goal.
"I already saw from Super Formula that these are the most dedicated people I've ever worked with," he added.
Whatever decision Red Bull takes, it is rumored the team is looking for a two-year contract in order to be free to welcome Porsche to F1 in 2021.
Renault needs bigger F1 budget – Abiteboul
F1 eats money. It's an extreme exercise in engineering. Engineering is not a sport.
(GMM) Cyril Abiteboul has admitted Renault needs a bigger budget in order to fight for the world championship.
The Frenchman said that when it comes to Renault's ambition of beating Mercedes, Ferrari and Red Bull, the team needs more money.
"True. It's something we need to work on," he told Globo in Montreal.
"It's necessary to grow in all areas in terms of people, investment and, as you say, budget.
"So if we finish fourth instead of sixth, we will get more money and sponsors will be more attracted to our project. They will see that we have credibility. Success generates success in formula one," Abiteboul added.
"That is the cycle we need to enter and then we fight for the title."
Already pushing to fight for the title is Renault customer Red Bull, but that team is considering switching to Honda for 2019.
Abiteboul said Red Bull is often too critical.
"Their comments are sometimes too harsh," he said.
"I admit that they are not unjustifiable, but it's not the best encouragement to provide the best we can for them.
"We work to the maximum to have a competitive power unit because we use it at our team as well."
Abiteboul also said Red Bull could have accepted offers to better integrate its efforts with Renault.
"This complete integration of chassis and engine is required in F1," he said. "That's something we've never had with Red Bull. In my opinion, it was detrimental both to us and to Red Bull."
He also said the F1 rules are partly to blame for Renault's struggle.
"The engineering challenge is immense, which is why Honda has difficulties," he said. "There are also those who interpret the regulations in a particular way to obtain extra power.
"The subject of burning oil is an example. We did not go down that path but it would have given us a lot more performance."
'No plan to buy Force India' – Wolff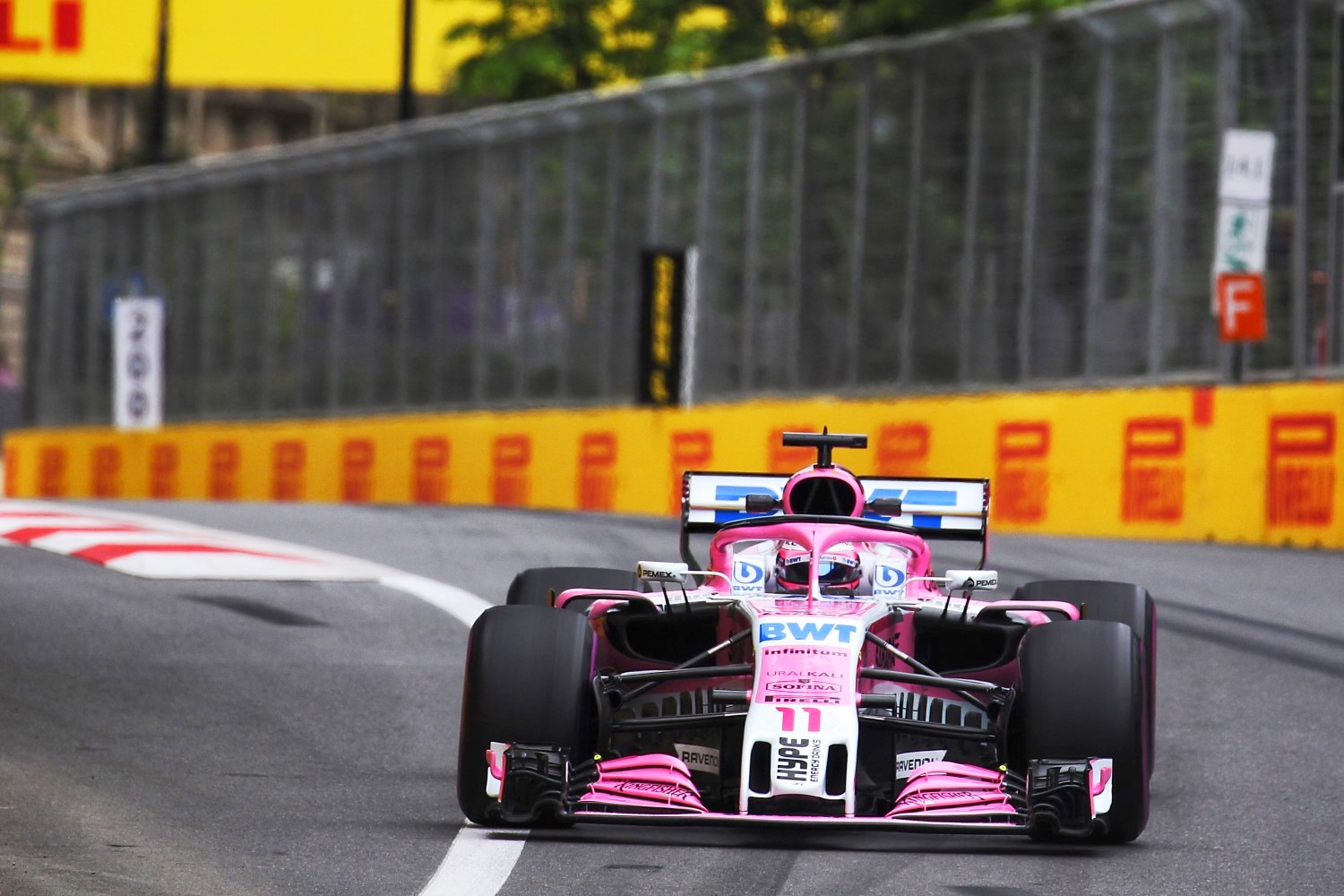 Wolff has no plan to buy the pink team
(GMM) Toto Wolff has rejected rumors Mercedes might be shaping up to buy Force India.
The rumor emerged not only after boss Vijay Mallya stepped down from the Force India board, but when Esteban Ocon hinted he had moved over for Lewis Hamilton in Monaco.
"I spoke with Esteban and there was no order," Wolff, the Mercedes team boss, told Sky Italia in Montreal.
"The only interest is that he has a good race. Ok, there are some 'family teams' for each team, but each driver wants to do the best race for himself," he added.
"Force India is a customer that we know well, but at the moment there is no plan to buy it," he added.
Force India, meanwhile, insisted that Mallya stepping down from the board does not change "business as usual" at the Silverstone based team.
Speaking to Sky Italia, Wolff was also asked about the seat alongside Lewis Hamilton for 2019.
He said: "I like how Valtteri (Bottas) is working and also Ricciardo is a fast and great driver, but today we are focused on the drivers we have."
Tensions showing at Williams – Kubica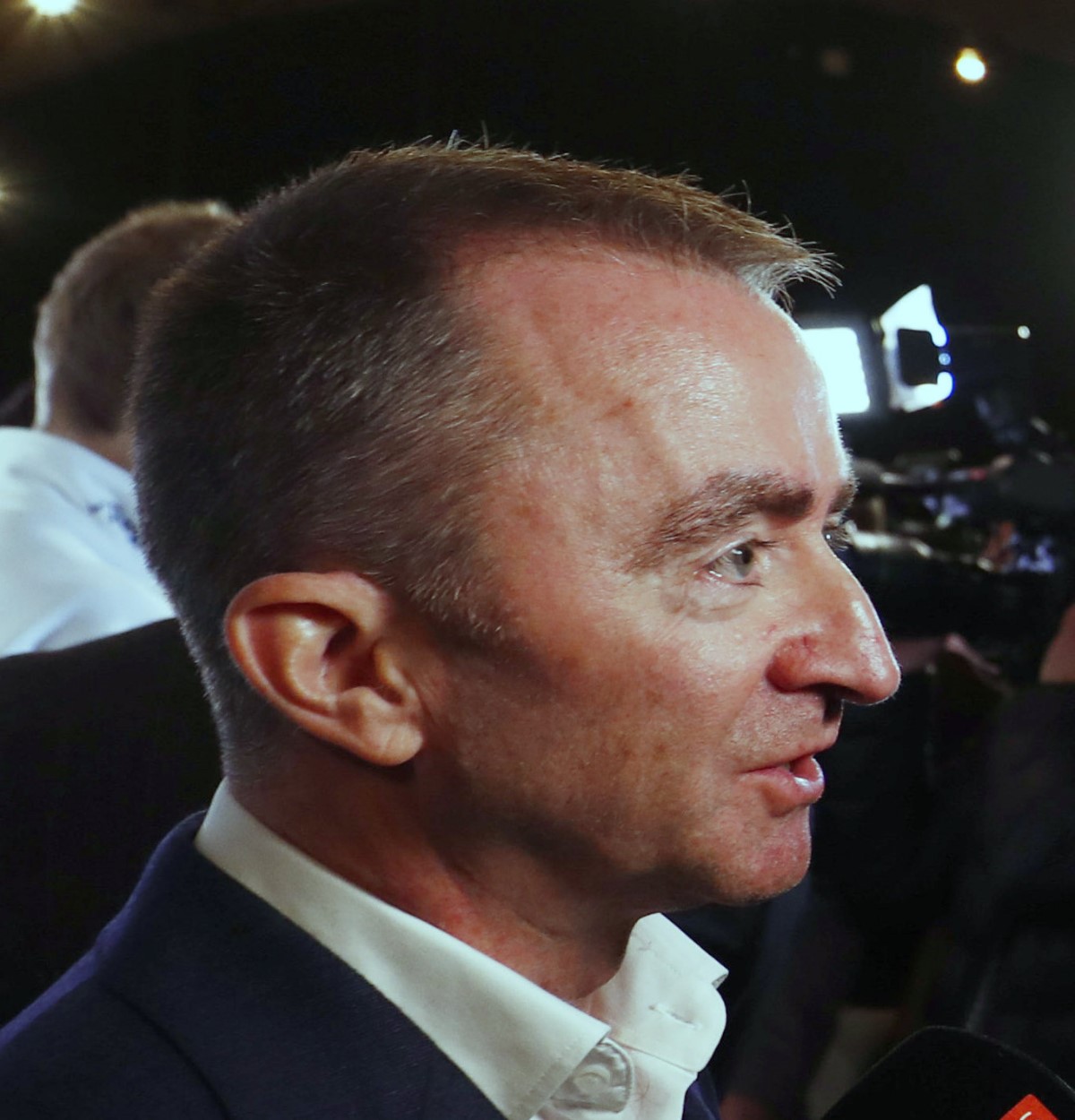 Paddy Lowe has no answers
(GMM) Robert Kubica has admitted tensions are showing behind the scenes at Williams.
The once-great British team is having an awful 2018 season, having lost key engineers Ed Wood and Dirk de Beer and also set to lose main sponsor Martini.
"The impact on the team? We're obviously having quite a difficult start to our year," Claire Williams said in Montreal.
Reserve driver Kubica agrees, telling Sky Italia: "Let's say it like the politicians. Our season is a bit uphill.
"It's not easy to solve it. In the race in Monaco there were good signs, but then there were problems with overheating. We cannot even manage to solve the small problems at the moment."
When asked about the atmosphere behind the scenes, the Pole answered: "There is a rule in F1 that if things are all good, they're good from the engineers to the caterers.
"But if you go two seconds down …"
Claire Williams continued: "We have a really strong technical team back at Grove who are working really hard and really cohesively, and that's the most important thing.
"Everyone just has their head down and is trying to get us out of the trouble we're in at the moment," she added.
Mercedes will be hard to beat – Ricciardo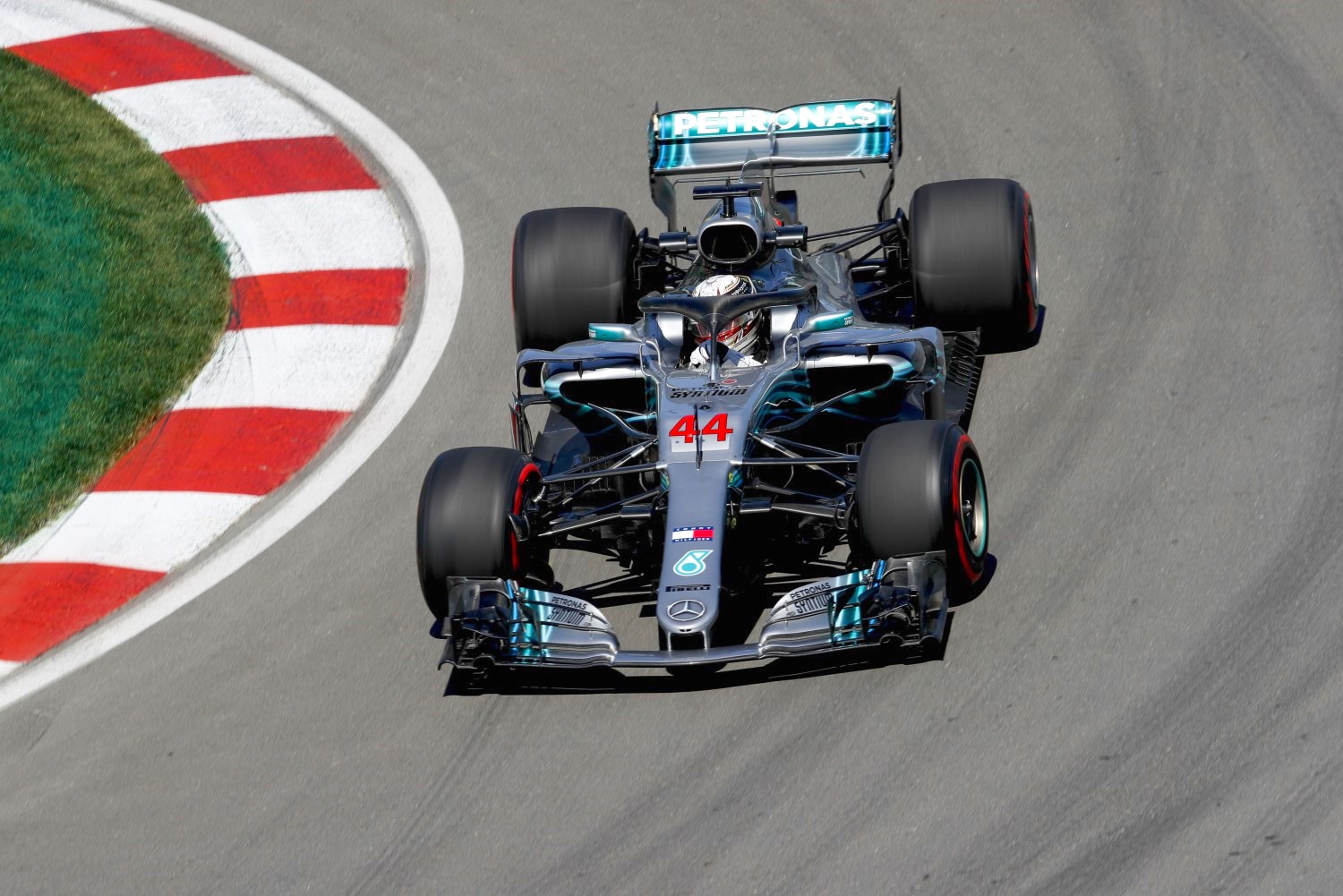 Hamilton will win the Canadian GP in a walk
The Mercedes Formula 1 team will be "hard to beat" in the Canadian Grand Prix despite being beaten by Ferrari and Red Bull in Friday practice, according to Daniel Ricciardo.
Ricciardo's Red Bull team-mate Max Verstappen topped both sessions in Montreal, while Mercedes ended FP2 only fourth and sixth quickest with Lewis Hamilton and Valtteri Bottas.
But while Hamilton was 0.579s off the pace, neither he nor Bottas ran the hypersoft compound in FP2, the Aldo Costa designed Mercedes is that superior.
Ricciardo admitted the Aldo Costa designed Mercedes' pace on the harder compounds was an ominous sign.
"I would say that Mercedes' pace was really fast today," Ricciardo said. "Even on the harder tire, they were still doing pretty good lap times.
"I think they'll be at this stage hard to beat, but I think we can still improve the car a lot, do more laps, learn a bit more and I think we'll be OK.
"I guess the fight will be with Ferrari, too early to really know, but I'm sure Mercedes will be really fast tomorrow afternoon."
Lance Stroll's father says he's just a 'regular guy' who loves cars
Lawrence Stroll
Lawrence Stroll says he's just a "regular guy" who loves cars.
Of course, the Montreal native is also a billionaire and his 19-year-old son, Lance, is a Formula One driver with the Williams team competing at this weekend's Canadian Grand Prix.
"I just think I'm a guy like any other guy," Stroll said during a casual one-on-one interview Friday afternoon in the paddock at Circuit Gilles Villeneuve. "Most guys love cars. I fell in love with them at a very early age. I had posters on my wall growing up of my favorite cars."
Stroll can afford to buy those cars and has a collection of vintage Ferraris, including one he purchased for a record-breaking US$27.5 million in 2013, according to Forbes, which has the 58-year-old's net worth listed at US$2.7 billion. Stroll also owns Circuit Mont-Tremblant and helped finance his son's path to F1. Stroll made his fortune by investing in the Pierre Cardin, Ralph Lauren, Tommy Hilfiger and Asprey & Garrard fashion lines.
Stroll said this weekend will be more relaxing for him than his son.
"It's nice for me," he said. "It's more crazy for Lance because he has a lot of sponsorship commitments. Me, I just get to see my family, my friends."
Stroll figures his son got his passion for cars when he used to watch him compete in "gentlemen racing" at the GT and Ferrari Challenge level.
"He used to accompany me as a young boy, 4, 5, 6 years old," Stroll recalled. "We had an extremely close relationship then and we still do now. I guess that's where he caught the bug. Then he started go-karting not far from here in Saint-Hilaire as a hobby, like kids play baseball or football or hockey. He took to it and had a passion for it. Obviously, a lot of talent, too. He won almost everything there was to win and he just really enjoyed driving."
The first Canadian Grand Prix the elder Stroll attended was in 1978 when the late Gilles Villeneuve took the checkered flag.
"I remember it was cold and I was sitting up in the grandstand," Stroll recalled.
He brought Lance to his first Canadian GP when he was 4 or 5.
"He's still only 19, so it wasn't that long ago," the father said with a laugh.
Last year, Stroll watched with pride as his son earned his first two points in the F1 drivers' standings as a rookie by finishing ninth at Circuit Gilles Villeneuve.
"That was an incredible feeling," the father said.
How did they celebrate?
"I think we had a pizza at home with a bunch of friends," Stroll said. "Sunday night is pizza night."
When asked what makes him most proud about his son, the father said: "I'm most proud of how wonderful, humble, mature he is. He has a great head on his shoulders, especially for a 19-year-old kid. A lot of these guys here in the paddock, their heads are quite swollen and very different. Lance doesn't have any of that in him. That's not in his DNA." Montreal Gazette