Kyle Busch and Joe Gibbs Racing handed L1 penalty following Pocono victory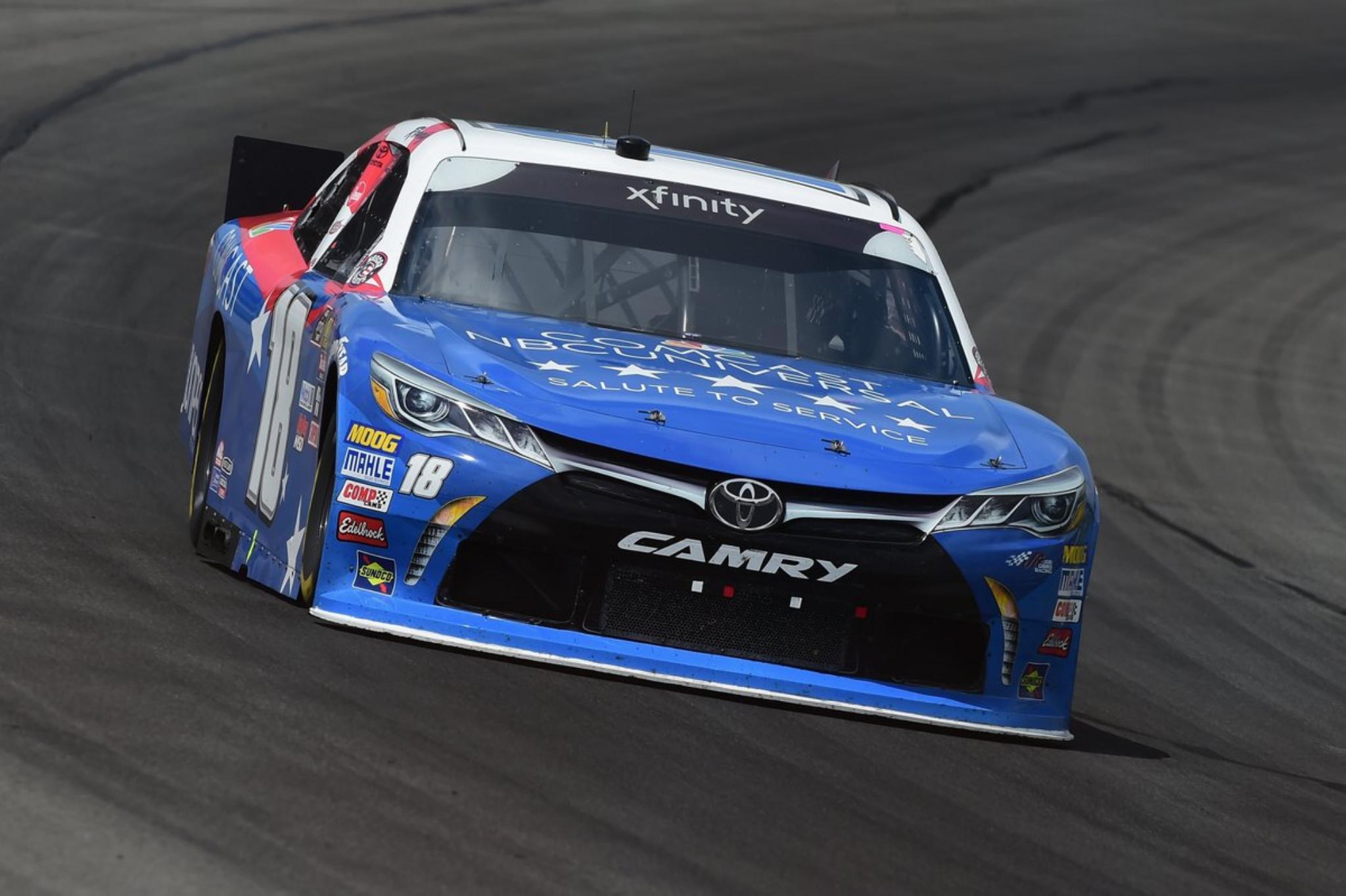 Kyle Busch at Pocono
NASCAR handed down an L1-level penalty to the No. 18 team in the NASCAR Xfinity Series following last weekend's action at Pocono Raceway. The No. 18 did not meet height measurements in post-race inspection, violating Sections 20.17.3.2.1.2.a of the NASCAR Rule Book.
Crew chief Eric Phillips was fined $10,000 and suspended for the next NASCAR Xfinity Series championship points event (Saturday's LTi Printing 250 at Michigan International Speedway). The team was also assessed with the loss of 10 owner points.
Kyle Busch drove the No. 18 Joe Gibbs Racing Toyota to the win at Pocono, his 92nd victory in the Xfinity Series.
Dustin Zacharyasz will fill in as the interim crew chief at Michigan.