Mercedes confirms delay for new power unit (Update)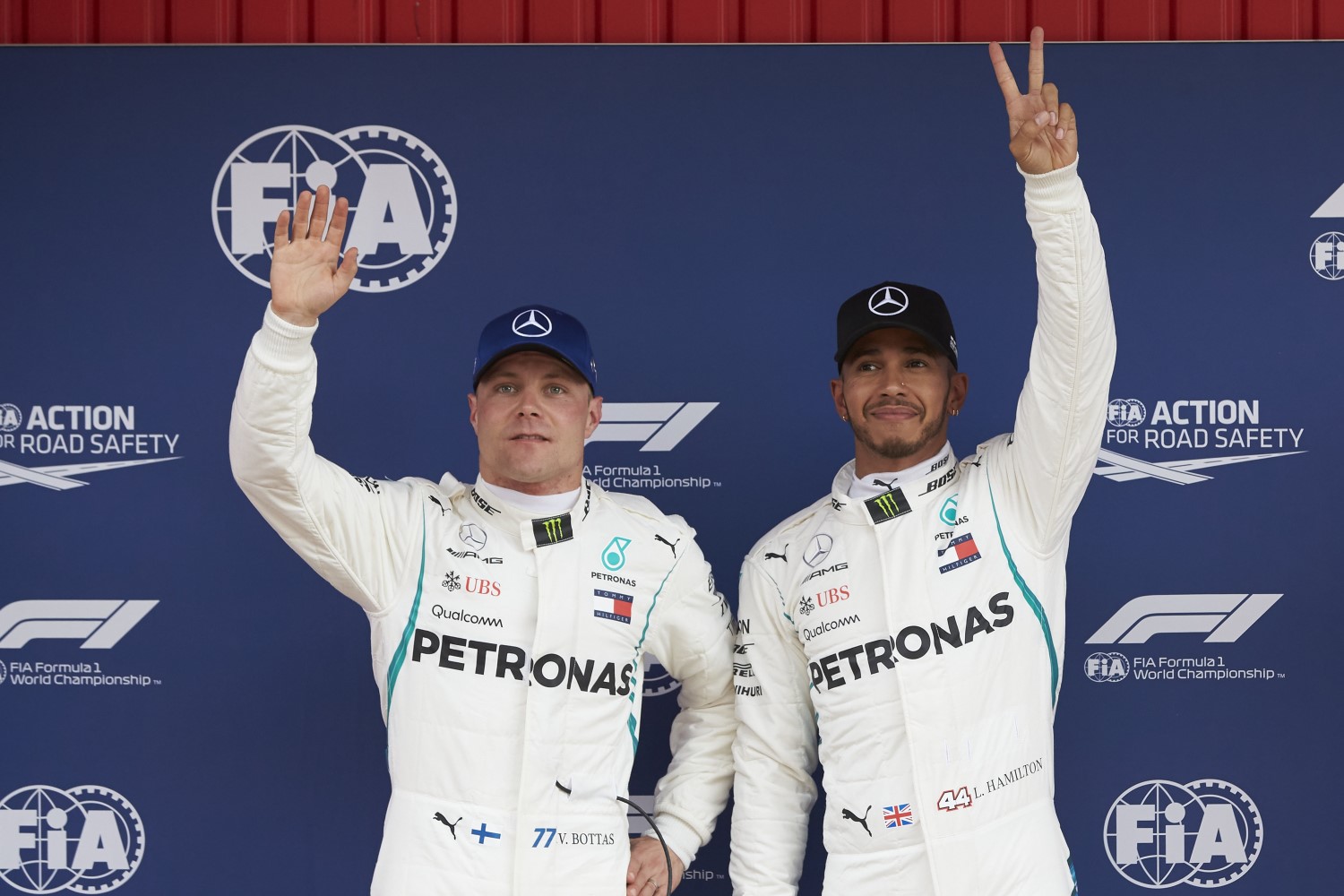 The Mercedes boys will have to wait a bit
UPDATE (GMM) Mercedes has delayed the planned introduction of a new engine specification for Canada.
Toto Wolff announced days ago that "all the Mercedes powered cars" in the field will use the new engine in Montreal.
But now, it emerges that Mercedes has in fact delayed the planned introduction by one race.
"We wanted to use the second power unit this weekend, but a quality problem means we've moved it to the French grand prix," a spokesman is quoted as saying by the German media.
It is good news for Ferrari, whose championship contender Sebastian Vettel will use a new engine in power-hungry Canada.
And it's also a crucial weekend for Renault and Honda, with the latter also introducing a new power unit that it hopes will convince Red Bull to make the switch for 2019.
Spanish reports say Honda has signed up a key engineer from Mercedes, Axel Wendorff.
"We are introducing an updated PU for this event, fitting it to both cars," announced Honda's technical boss Toyoharu Tanabe.
"The updates are mainly to the ICE, focusing on improving performance."
06/05/18 Mercedes and its customer teams Force India and Williams will all receive their second power unit of the season at this weekend's Canadian Grand Prix, team chief Toto Wolff has confirmed.
With just three engines per driver this year, teams are having to stretch the reliability of their power units and with Canada's Gilles Villeneuve Circuit one of the most demanding due to its long straights, it presents the ideal time to introduce the second power unit of the year.
It's expected Mercedes will also introduce a number of upgrades to its power unit as it seeks to overhaul Ferrari, but Wolff expects rivals to do the same and insists there is no time to relax this year with three teams capable of winning races.
"Canada marks the one-third point of the 2018 season. After six races, we can see that we are in a stronger position in both Championships than we were 12 months ago.
"But we also know that the battle is fiercer, with ourselves, Ferrari and Red Bull in the contention for race wins every weekend; there is not a moment to relax.
"We expect a number of teams to take their scheduled second power units this weekend, including all the Mercedes-powered cars, and we are pushing hard to bring more performance to the car as soon as possible.
"It will be a close-fought weekend – as it has been at every race so far this year. We're looking forward to the challenge."
Wolff is confident in Mercedes' ability though as the circuit should suit its car, unlike Monaco, which the Austrian admitted was "damage limitation" for the team.
"Monaco was a weekend of damage limitation for us – we headed there expecting to have the third fastest car and that's how it proved," said Wolff.
"In recent years, Mercedes has performed well in Montreal – and it's one of Lewis [Hamilton's] most successful circuits, too.
"However, past performances bring no guarantee of success this year. We will need to make sure we get the most from all the tyre compounds, including the Hypersoft, if we want to come out on top this weekend."
After relatively dull races in Spain and Monaco, Wolff expects a return to the thrilling action witnessed during the opening races as the Montreal circuit lends itself to overtaking.
"Montreal is a venue that almost always delivers an action-packed race," added Wolff. "It's a circuit where overtaking is relatively straightforward, speeds are high, and the cars are pushed to their limits.
"Likewise, the concrete walls punish any mistakes heavily but the drivers need the confidence to use all of the track in qualifying, when it usually comes down to very small margins around a short lap."