Latest F1 news in brief – Wednesday
Ricciardo eyes Hamilton's seat if he decides to retire

Ricciardo waiting for Hamilton to sign – Marko

Montreal happy with Liberty Media era
Williams hints Stroll will stay in 2019
Latifi targets F1 race seat for 2019
Ferrari says it's ready for Montreal Grand Prix – with a pic of Toronto skyline
Ricciardo waiting for Hamilton to sign – Marko
(GMM) Daniel Ricciardo has put his Red Bull talks on hold until Lewis Hamilton signs a new deal at Mercedes.
That is not the claim of F1's speculative grapevine, but instead that of Dr Helmut Marko, a top official at Red Bull.
Red Bull wants Australian Ricciardo to stay, but he is being linked with Ferrari and Mercedes.
But Niki Lauda, Mercedes' team chairman, says Hamilton is definitely staying at Mercedes.
"Lewis is staying with us," he is quoted by Kronen Zeitung at an event at the Red Bull Ring. "It (the contract delay) is only about little things like promotion."
But Marko says Ricciardo has told Red Bull that he is waiting for Hamilton.
"Ricciardo doesn't want to sign until Hamilton has signed," he said. "It's a bit strange. Hopefully it ends soon."
Lauda, a shrewd contract negotiator, said he thinks Ricciardo's tactic is akin to "blackmail".
"We have not made him (Ricciardo) an offer," Lauda insisted. "So he can wait forever."
The good news for Red Bull is the form of both the 2018 car and Ricciardo, who is not ruling out a championship tilt.
Ricciardo could take some 'power unit' component change penalties this weekend in Canada, but Marko said the team will at least get a minor horse power boost.
"We're getting a Renault upgrade for Canada," he said.
After that, Red Bull needs to decide whether it will stay with Renault for 2019, or switch to Honda.
"We have an internal timetable that we want to have decisions on the engine and driver issues by the Austrian grand prix," Marko said.
Montreal happy with Liberty Media era
(GMM) Canadian GP promoter Francois Dumontier says he is happy with the new Liberty Media era.
In charge of the race at Montreal, Dumontier told La Presse he formerly had a good relationship with ousted F1 supremo Bernie Ecclestone.
But Bernie "did everything himself", he explained.
"When Liberty Media took control, things changed, that's for sure," said Dumontier.
"They have experience in the media, with event management, and they listen to promoters," he added. "Already they have taken some ideas that I submitted to them and implemented them in other grands prix.
"That said, they inherited an empty shell from Ecclestone and had to set up a whole structure, creating departments, hiring staff. For sure everyone is still learning, but the progress is already significant," Dumontier said.
Williams hints Stroll will stay in 2019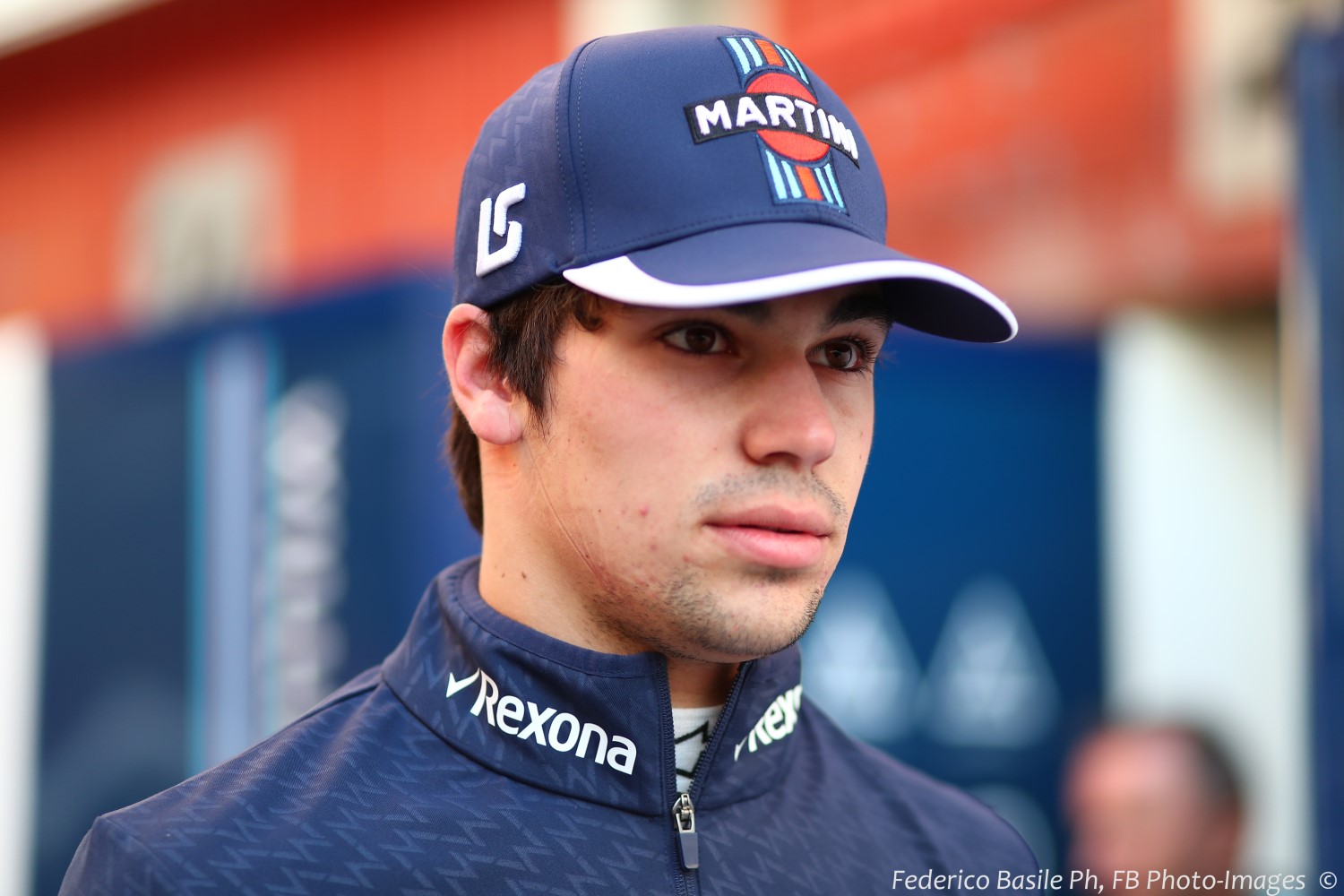 Williams happy to keep get Daddy Stroll's millions
(GMM) Even amid the team's disastrous 2018 season, Williams is happy with Lance Stroll.
That is the claim of Claire Williams, the deputy boss of the once-great British team that is now dead last in the world championship.
Canadian Stroll has arrived home to Montreal warning his fans he cannot deliver a good result.
"The car is just not competitive," he said.
"We are working on all of the parts to improve the package and be able to fight for the points again, but it takes time," said Stroll.
"I am doing everything I can to improve the car and I intend to continue working this way all season long."
Stroll, still just 19, has taken flak in the press this year, not just because of his 'pay driver' status but because of his attitude amid Williams' crisis.
But Claire Williams backed the young Canadian.
"He has worked very hard to improve the points he had to improve," she said.
"He's under a lot of pressure, getting criticism that is not deserved and I think he's showing tremendous maturity in dealing with all of it.
"I am very proud of the work he has done for us and I hope that we will soon be able to give him a car that will allow him to show his full potential. I honestly believe he has a great career ahead of him in F1," Williams added.
It sounds as though Williams, arguably relying on the millions brought not only by Stroll's father Lawrence but also teammate Sergey Sirotkin, is not shopping around for a new driver.
Williams said of Stroll: "We're not talking about a contract yet, but we think Lance has lived up to our expectations so far and we do not like to separate from drivers without good reason."
The team will at least get a boost in Canada in the form of Mercedes' new-specification engine.
"In principle we could benefit from the engine, but I prefer to wait until we're on track to say," Stroll warned.
"So far this season we have sometimes progressed and sometimes regressed, so I just hope the next step will be positive."
Latifi targets F1 race seat for 2019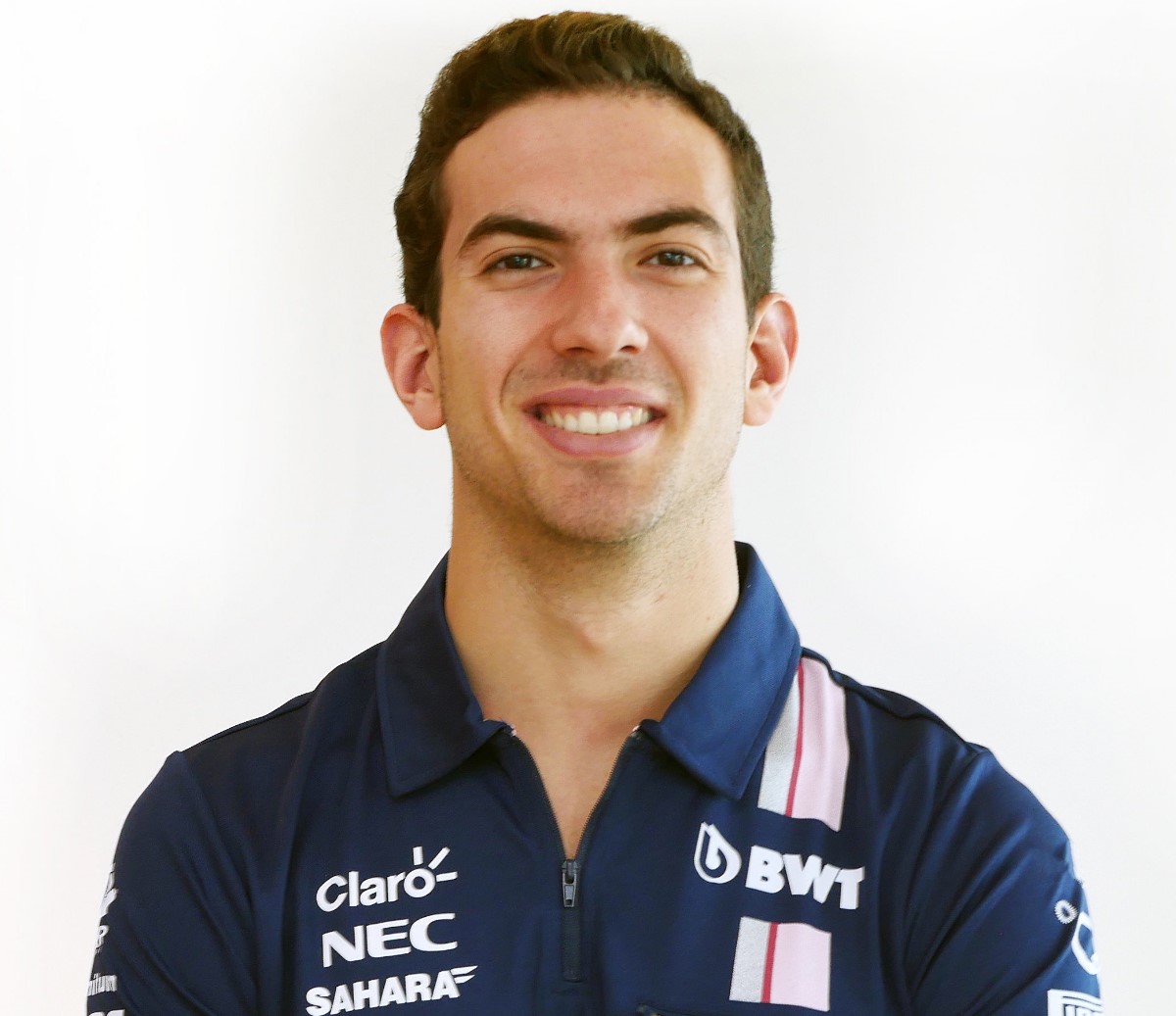 Nicholas Latifi's father wrote a big check to McLaren
(GMM) Nicholas Latifi says he is targeting a formula one seat for 2019.
The 22-year-old Canadian is currently Force India's reserve driver, and he will be in action on Friday morning this weekend in Montreal.
"It will obviously be very special for me," he told Le Journal de Montreal.
Latifi switched from a similar role at Renault last year to join Force India, and he said he is happy with the move.
"Carlos Sainz and Nico Hulkenberg are expected to stay next year," he said. "But at Force India, we don't know the future of Sergio Perez and Esteban Ocon.
"I don't want to do another season of F2 in 2019. My goal is formula one," said Latifi.
His wealthy father Michael has just bought into the McLaren team, triggering speculation that it could be Nicholas' route into F1.
"You're not the first to talk about my father," Latifi said.
"But money is no guarantee of success in motor racing. I have proven that you also need concrete results in this business."
A McLaren spokesperson denied that Latifi could walk into a McLaren seat thanks to his father's connections.
"This partnership has nothing to do with Nicholas," the spokesman said. "We have no pressure to entrust him with driving one of our cars in the future. We only look for the best drivers."
Ferrari says it's ready for Montreal Grand Prix – with a pic of Toronto skyline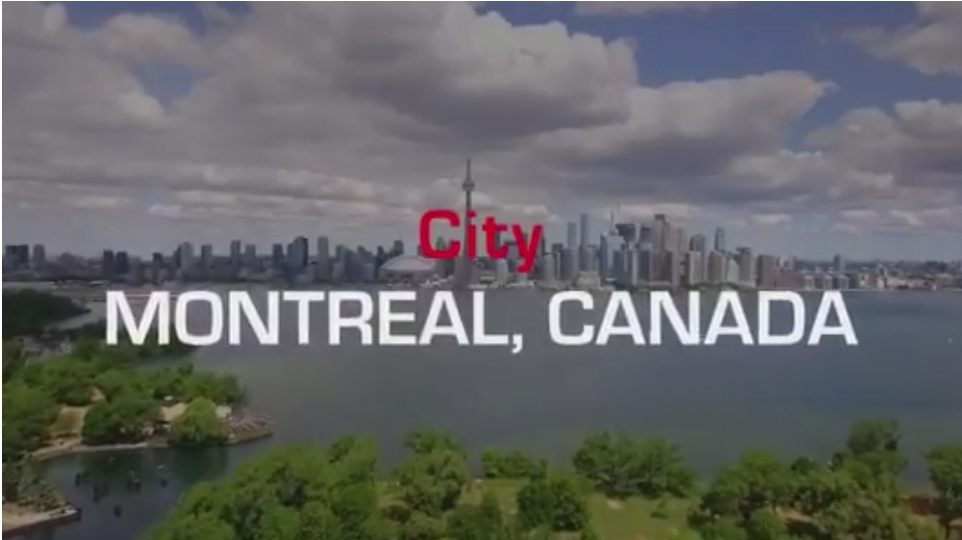 Ferrari tweeted this video of "Montreal," with a Toronto skyline.
Ahead of this weekend's Formula One Canadian Grand Prix in Montreal, the Ferrari team tried to pay tribute to the host city.
But in a tweet claiming to be "ready for Montreal," Ferrari used an image of Toronto.
Ferrari tweeted a video showing the CN Tower and the Toronto skyline, with the words "Montreal, Canada" superimposed.
Several Twitter users were quick to call out the team's mistake.
"Not quite… because you seem to be in Toronto! Hope your cars are equipped with a GPS…", tweeted Marc-André Laviolette.
"Better at racing than geography," said Michel Dupuis on Twitter.
The video did however, highlight Montreal's economic and cultural influence.
Ferrari also paid tribute to its former driver, Canadian Gilles Villeneuve, who died while racing in 1982 at the Belgium Grand Prix at the Zolder circuit.
The Formula 1 circuit on Ile Notre-Dame bears the Villeneuve name in his honour.
The sentence "Salut Gilles" (Goodbye Gilles) is written on the starting line of the circuit.
This year, the organization will commemorate the 40th anniversary of Villeneuve's victory at the Canadian Grand Prix.
The Grand Prix will startwith a free practice session on Friday, followed by a qualifying session on Saturday, and the big race on Sunday.