Rossi takes blame for blowing a sure 2nd place in Detroit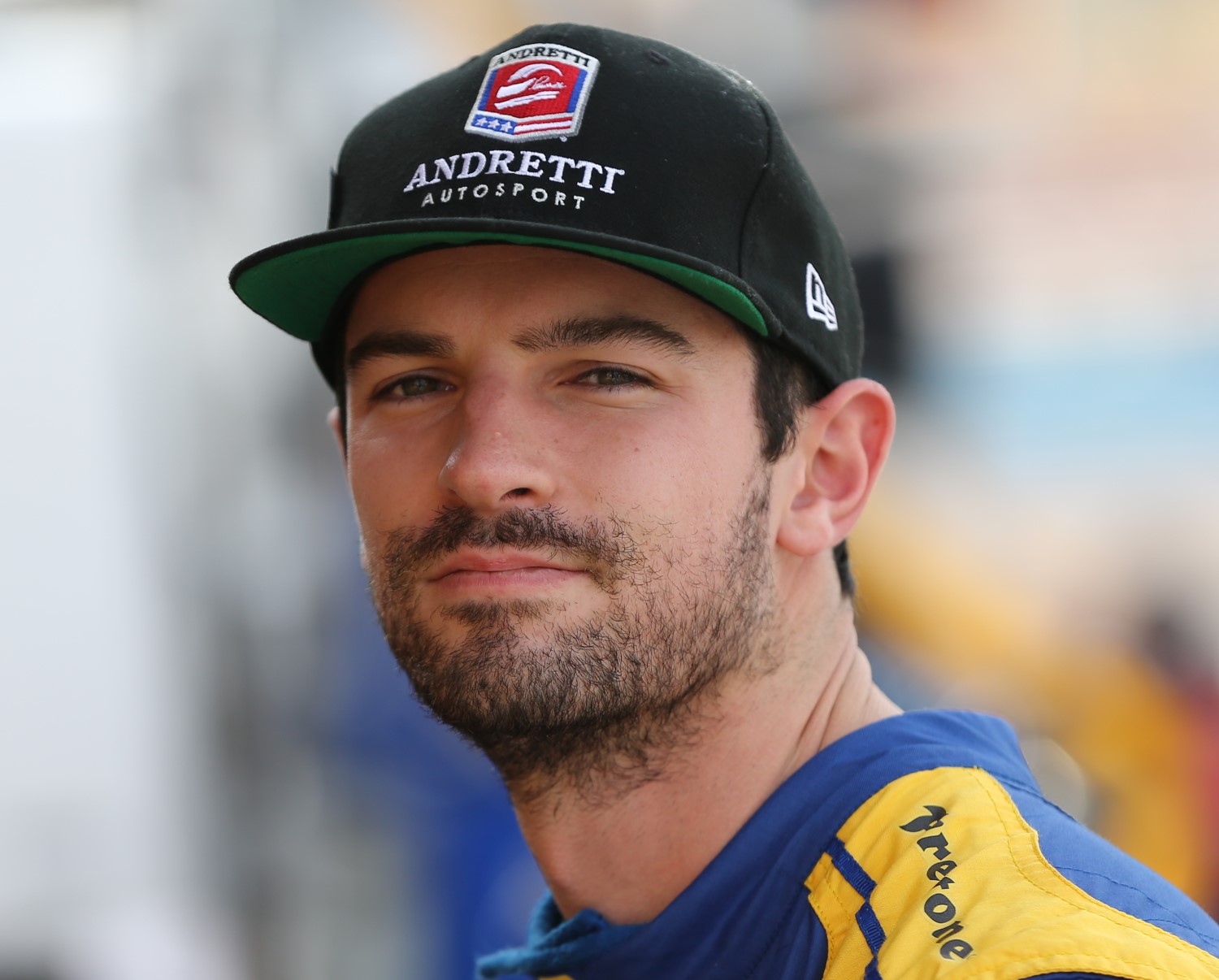 Rossi tried to hard to hang onto the lead and blew out his left front
After a strong start, Rossi was dominant for most of the race, leading a race-high 46 of 70 laps. Sticking to a two-stop strategy, the atmosphere changed as Ryan Hunter-Reay's three-stop strategy allowed for fresher tires in the final stint. With just seven laps remaining and Hunter-Reay on his tail, Rossi locked up and found himself in the Turn 3 escape road. With a delaminated front left tire, he had to come into the pits for a change. Hunter-Reay won the race and Rossi finished 12th.
"I was hoping for a different answer, but at the end of the day, the problem was with Alex," Alexander Rossi told Motorsport.com. "It was a combination of using the front tires really hard in the race – I didn't have the pace of Ryan and we couldn't dial out our understeer – and taking a very slightly defensive line to that corner. I unloaded the left-front so it locked up when I hit the brakes."
"It was a disappointing way to finish what, up until the end of Sunday's race, had been a good weekend," said Rob Edwards, Andretti Autosport COO and strategist for the 27 team. "We are very happy with Saturday's podium and with the Pole on Sunday. Congratulations to the Ryan and the 28 team. They had unmatched pace in Race 2, but I think the 27 was strong and had everyone else covered. We're still in the championship hunt and will back at it in Texas this weekend."
"It was a pretty disappointing day considering we led the most laps and started on pole," Rossi said. "For sure, we didn't have the pace for Ryan; he was just on another level."