Krupa: IndyCar making right changes during tough times for motorsports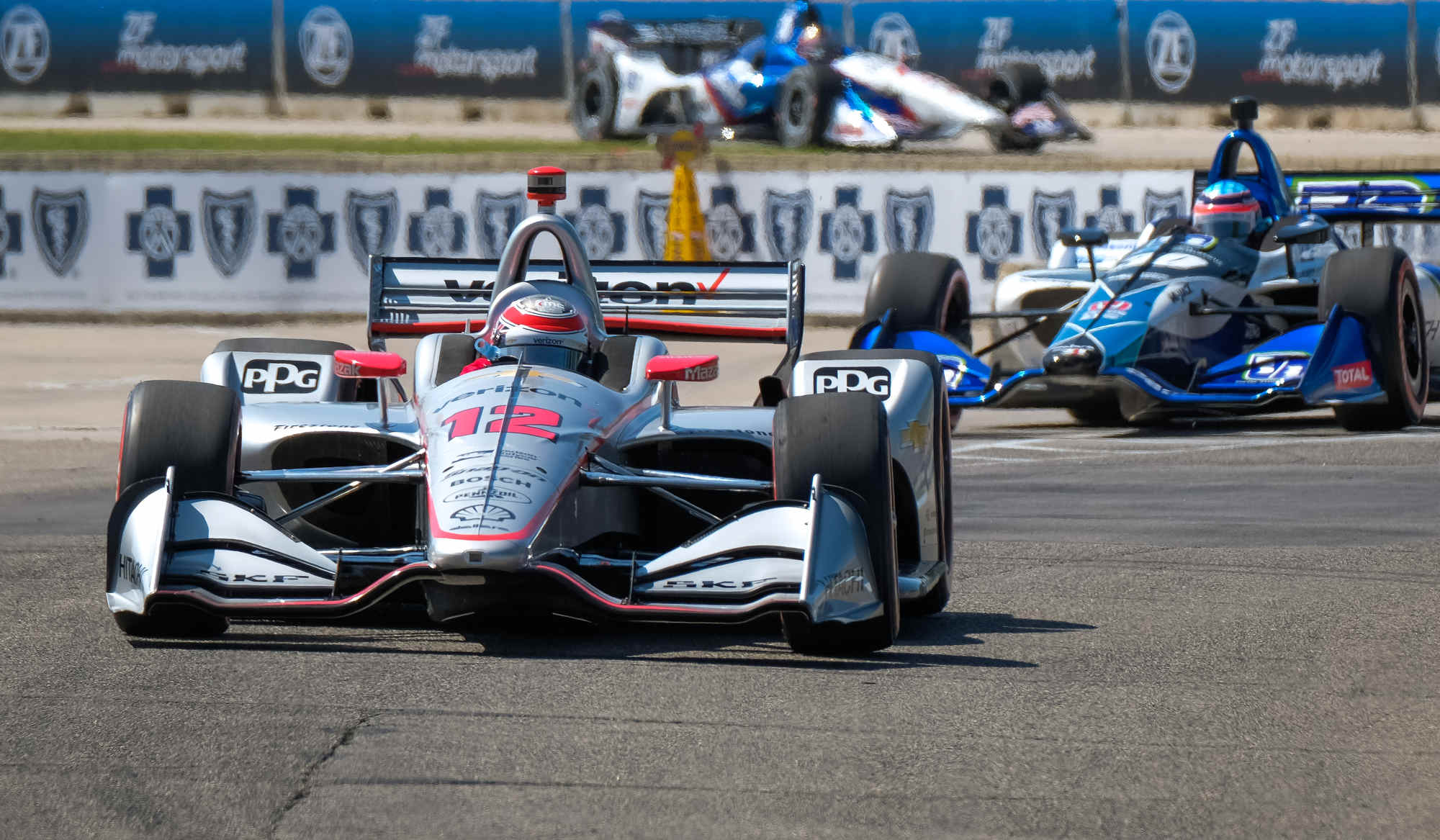 IndyCar, with it's more 'spec' cars controls cost and puts far more emphasis on driver skill than F1, which is 99% car and 1% driver.
With its new cars and some competitive racing that increasingly emphasizes the performance of its drivers, the IndyCar series brought its show to town over the weekend writes Gregg Krupa of the Detroit News.
Attempts to make the open-wheel racing more compelling, and less expensive, are bearing fruit.
Reducing downforce with a new car designed to allow for more passing, and increasing the parity in the series, with a different driver winning the pole or the race almost every event, is creating some excitement.
It is an increasingly rare bit of good news, in motor sports
Automobile racing is generally declining in popularity.
There are mostly fewer fans in the stands and TV ratings have dropped overall. About 30 percent fewer people watched the Indianapolis 500 this year.
Michigan International Speedway, celebrating its 50th anniversary this summer, has removed about 800 rows of seats. They were replaced with a high-end camping grounds.
In the scheme of things, it seems like a smart idea.
But the incredible shrinking track is down to 70,000 seats, from a peak of about 130,000. Fewer empty seats seen on television might help with marketing NASCAR, the legendary stock car series that may suddenly be for sale.
Reuters reported in April that the France family entered exploratory talks with Goldman Sachs, with the potential the investment bank would search for a buyer.
Some teams are contracting to reduce costs.
Sticker shock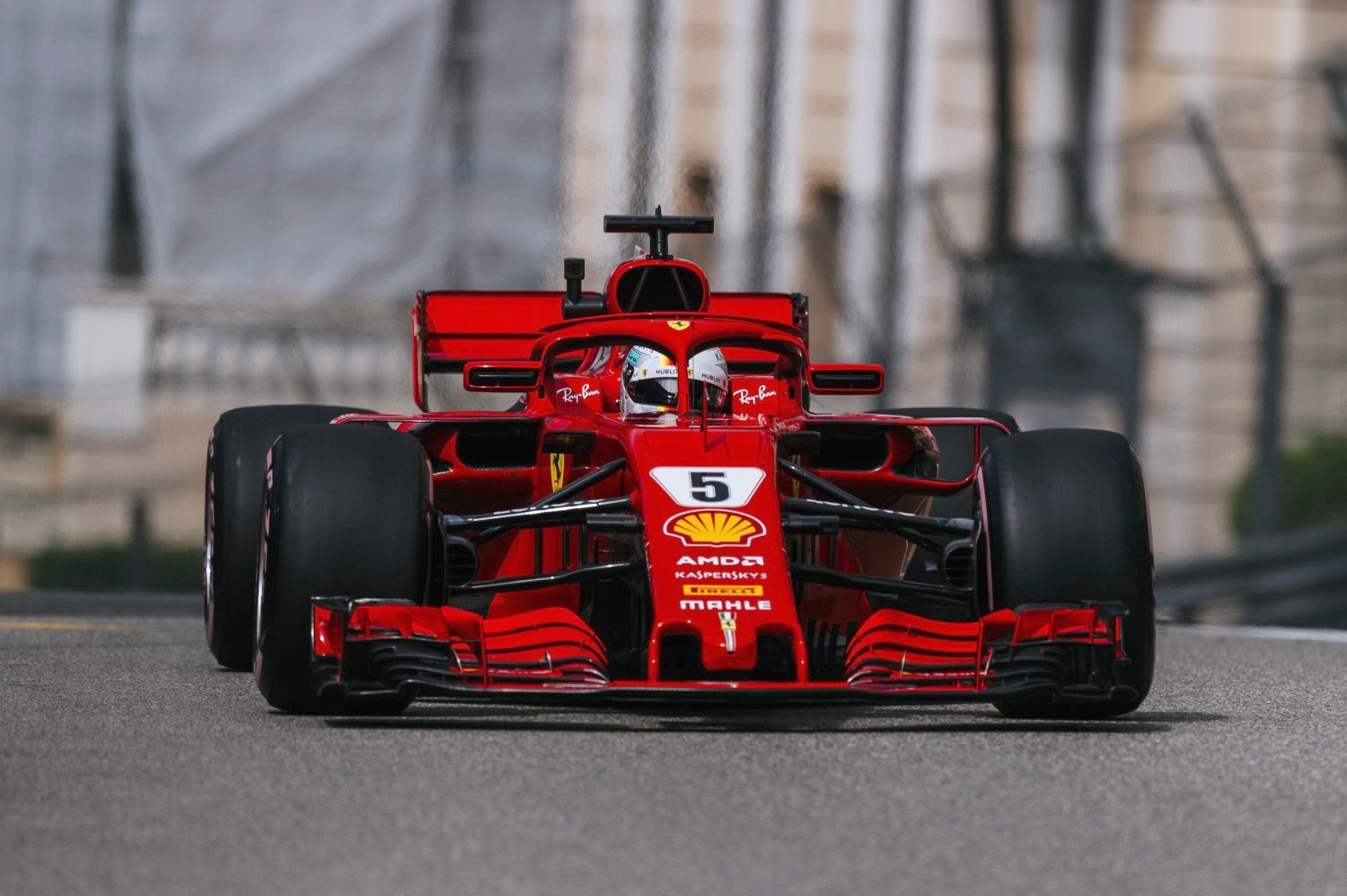 Even Ferrari could leave F1 over rising costs and dropping revenue
Sponsors, who once craved the high profile of their trademarks emblazoned on the bodies of racing cars, are increasingly skittish.
A few team owners in Formula One are to the point of mutiny over the massive costs of the most expensive form of racing. Some hope that the rules changes envisioned for 2021 that will herald a new generation of cars, that increase the competitiveness of the racing while reducing costs.
Sergio Marchionne, chairman and chief executive officer of Fiat Chrysler Automobiles, threatened to pull the legendary Scuderia Ferrari team out of the fabled series.
An IndyCar could cost about $3 million, but the new model reduces the price tag considerably.
The best Formula One cars can run $150 million.
Amid the challenges, IndyCar plows forward with measures to reduce costs and enhance racing.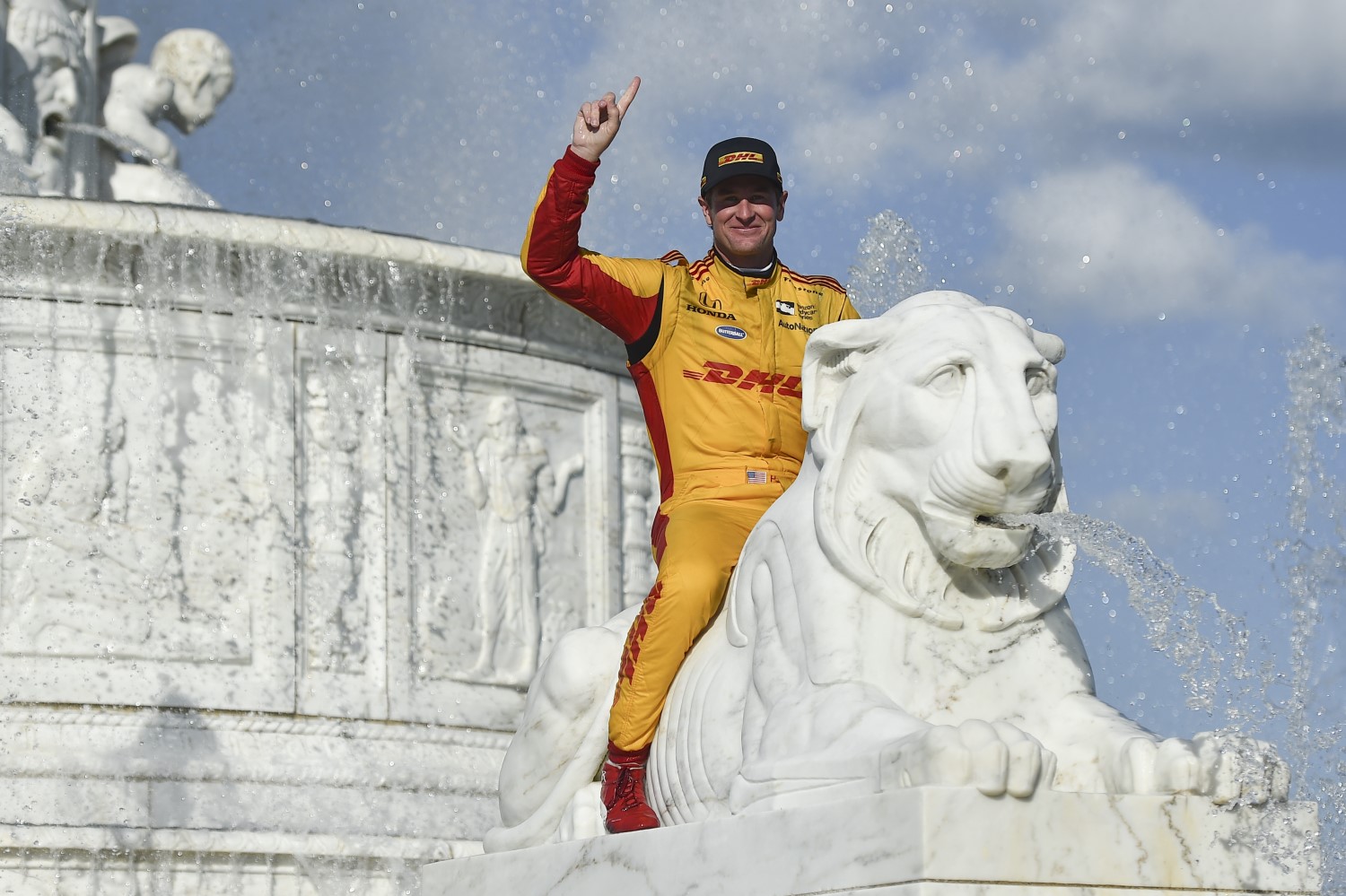 Hunter-Reay put on quite the show in Detroit Sunday
Altering the design of the cars to encourage passing and boost the driver's role is something sought for years by both drivers and fans in all motor sports. IndyCar seems far along a path towards accomplishing it.
The results in Detroit this weekend were encouraging.
In the second race of the Detroit Grand Prix on Sunday, Ryan Hunter-Reay blasted through the top of the field to claim victory.
"Today, the car was awesome," he said. "I mean, we were at times lapping, I think, a second and a half faster than anybody on the track."
Then, Hunter-Reay described the action with words that seemed to belong only to previous generations of automobile racing, before advanced technology got everything so buttoned-down, predictable — and dull.
"Some of those stints in the middle, I'm on the opposite side of the racetrack but I'm going faster than the leaders at that point," he said.
"We're catching them, we're catching them. I just kept my head down, and went for it."
Fans, drivers and a lot of other folks involved in all kinds of motorsport have been yearning for the head-down-and-went-for-it.
Paving the way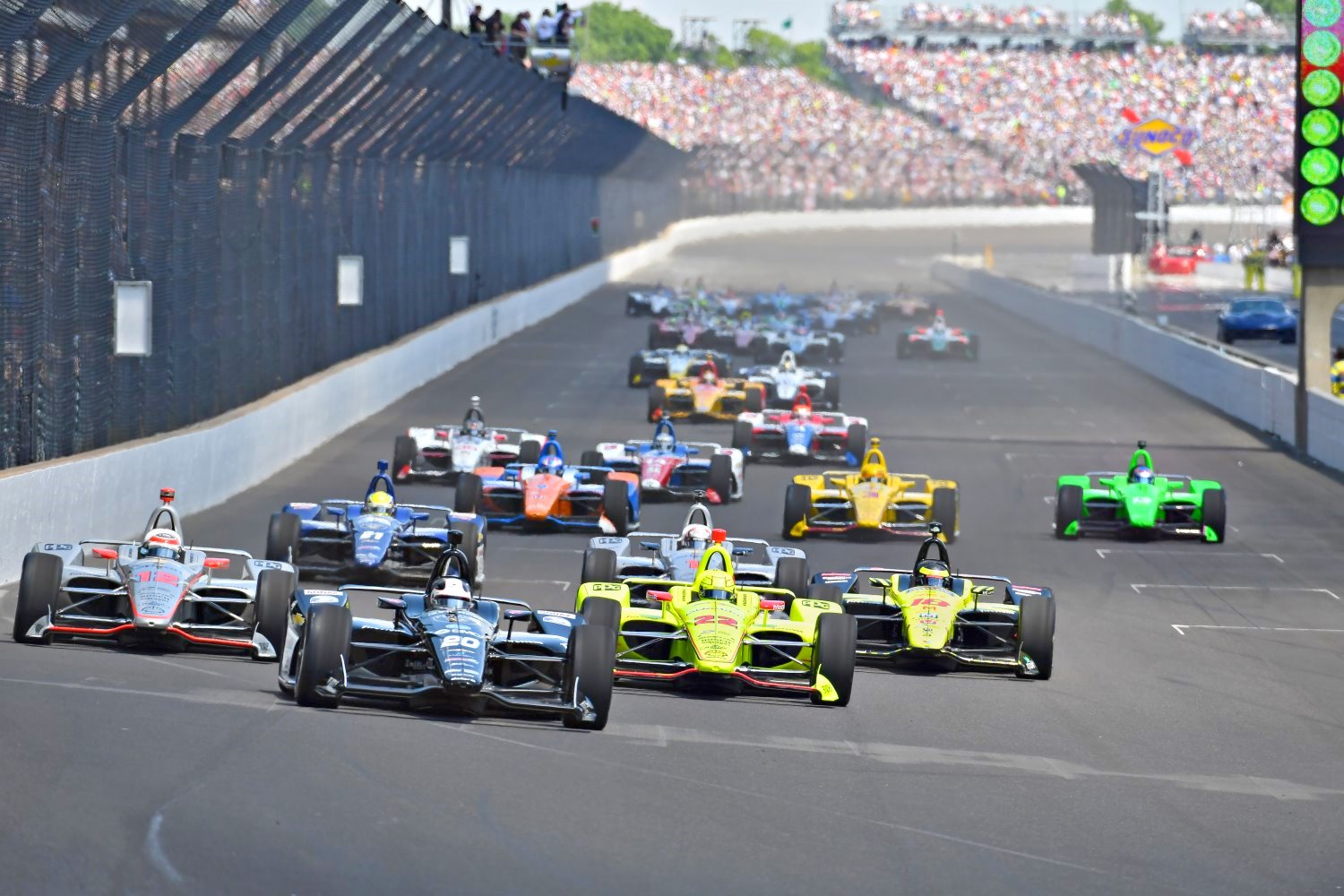 The only thing stopping IndyCar from booming is its horrible domestic TV package and non-existent international TV deals
Perhaps it is returning, thanks to the boldness of IndyCar.
Although there are only two engine manufacturers, Chevrolet and Honda, and one manufacturer of the chassis, Dallara Automobili, there is good competition.
Chevrolet came to town with its drivers touting their increase in pace in a recent race, which seized the initiative in the series from Honda. Then, Honda came roaring back in both races in Detroit.
All of this has been accomplished while the new model of IndyCar sharply reduced costs for the teams.
Cheaper and more competitive is the new formula for success in motor sports.
NASCAR has tried to spice up things with stage racing, that encourages drivers to be more competitive throughout the 400 and 500 miles, and provides fans with shortening attention spans some relief.
But it has not seemed to make cars any more competitive, or restored drivers to a more paramount role.
In Formula One, the fascination with the technological advancement of the cars holds such sway, many involved fret it "will become like IndyCar," if changes are made and costs saved.
The chauvinism may justifiably cry "our cars are better than yours!" But the racing is increasingly inferior.
It has been a generation, at least, since any racer charged the front of the pack and won, in most automobile racing.
Hunter-Reay's description of his rally sounded like something confined to the history of racing.
"So, I just went for it," he said. "And little did I know there was a car on the straightaway.
"And then, the car was only halfway down the straightaway.
"Then, we just closed the gap until I was right up on his gearbox with 11 or 12 laps to go, and I think we were strong enough there to potentially expose a weakness."
That is racing. It is a lot different from follow-the-leader.
IndyCar has worked hard to secure it.
Others should take note. GreggKrupa/detroitnews.com