Wisconsin State Board to study selling Milwaukee Mile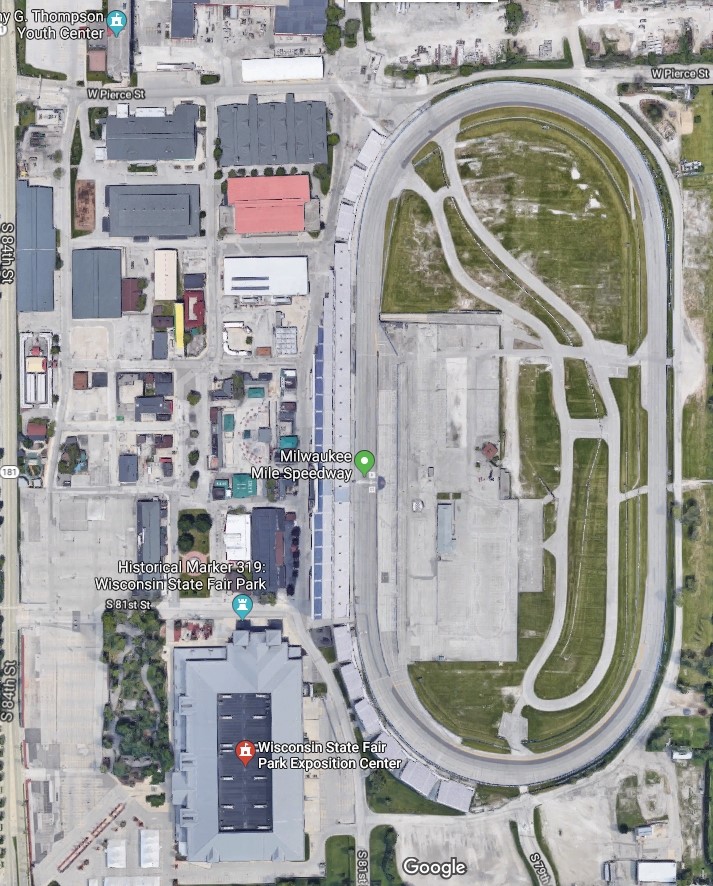 The problem with trying to sell the track is that it is in the middle of the State Fairgounds and surrounded by residences (homes) on both sides. What would you do with it if not a race track?
Notes from the June 1st meeting of the Wisconsin State Board:
Initiate a formal planning process for identifying and analyzing the options available regarding the future use of the Milwaukee Mile, and make recommendations to the State Fair Park Board concerning what staff believes are the most appropriate uses of the Milwaukee Mile.
While it is true that we do not have any major races planned in the near future, this is primarily due to the state of the racing industry. Both NASCAR and lndyCar are in a transition period and desperately seeking to recapture viewership. Their TV ratings have plummeted in recent years, and there is less interest in racing overall by viewers and sponsors.
Additionally, promoters are not able to put on major races without investing sanctioning fees of $1 million or more. This is why we have strategically and proactively changed how we program the Milwaukee Mile. WSFP staff has been diligent, and successful, generating new revenue with creative programming initiatives.
Any reference to selling the Milwaukee Mile needs to be considered in the context of understanding that not only is this State of Wisconsin property, but selling or changing this area would jeopardize the State Fair event. The Milwaukee Mile constitutes more than half of the parking spaces during State Fair, which generates a significant amount of revenue, and includes the Main Stage concert area, which is a pillar of State Fair that drives attendance and generates revenue via concert ticket sales, food and beverage sales, and overall spending.
When future prospects or endeavors emerge in the racing industry, we will certainly consider whether they make financial sense and if capital investments in the racetrack are warranted. The WSFP Board has been continually updated on all events and opportunities related to the Milwaukee Mile and future plans, and per LAB's recommendation, will continue to be updated in the future.
In February of 2018, we appointed several members of the WSFP Board to a Land/Property Committee, with emphasis being on the future vision of the Milwaukee Mile. This committee will also include select WSFP staff and will be headed by Chairman John Yingling. A meeting will be scheduled in early FY19.
The newly created Land/Property Committee will outline a formal Scope of Services, to include a potential study encompassing a general assessment of existing Milwaukee Mile acreage, site analysis, perimeter space and programming considerations, development assessment, architectural designs and implementation recommendations. The Scope of Services will be submitted to DOA-DFD for approval prior to beginning the RFP process.
If approved, the multi-phased study is estimated to cost between $150,000-$300,000. The WSFP Board will need to approve capitol funding for this project in FY19.