IndyCar Detroit GP Qualifying Groups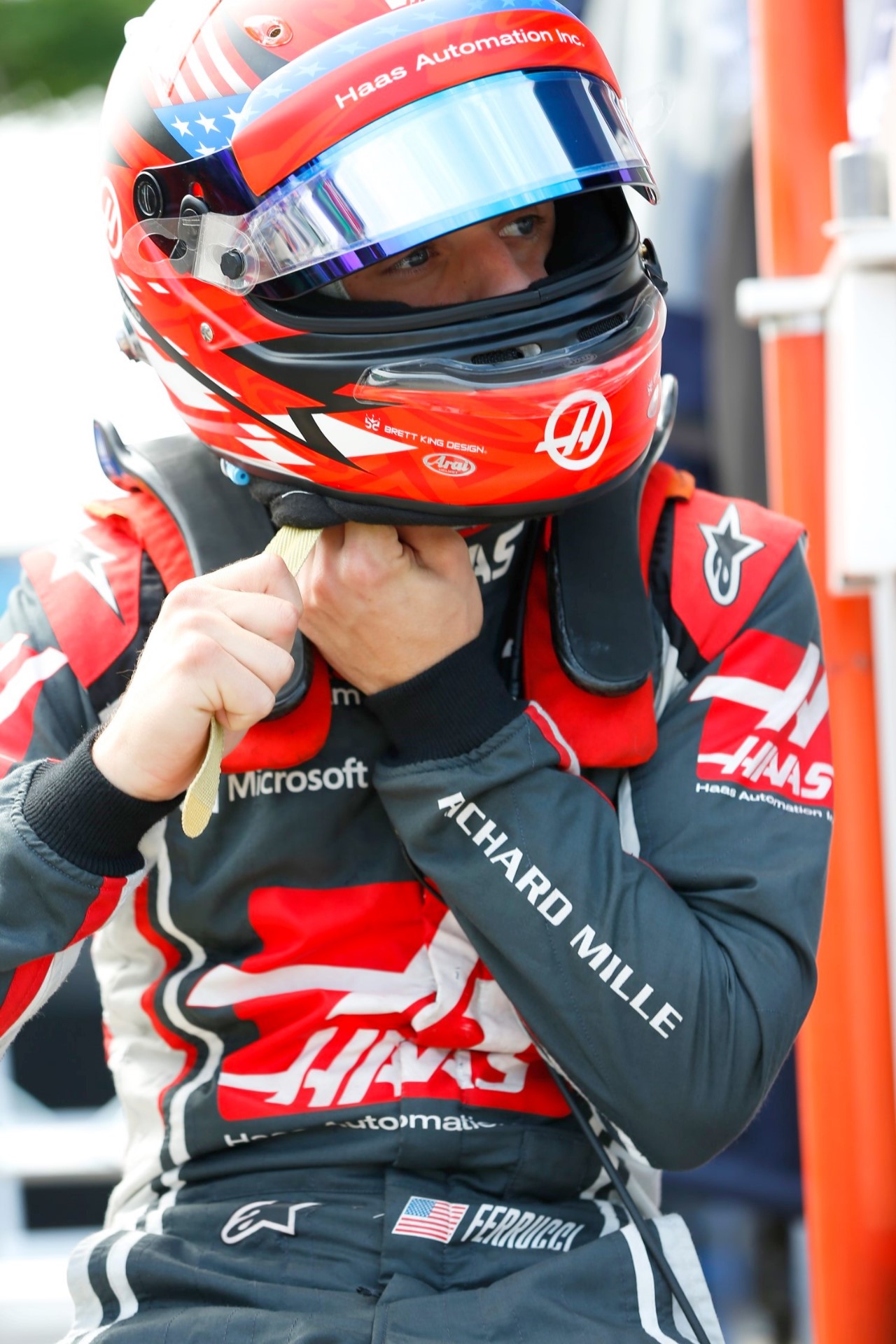 How will Santino Ferrucci do in his first ever IndyCar qualifying session?
Starting position is critical in Detroit so drivers will be looking to nail down a front row start. Qualifying for Race 1 this afternoon will start at 10:55am and will be live on IndyCar RaceCentral online.
Race 1
Group 1
9 Dixon, Scott
1 Newgarden, Josef
15 Rahal, Graham
27 Rossi, Alexander
26 Veach, Zach
12 Power, Will
59 Chilton, Max
21 Pigot, Spencer
19 Ferrucci, Santino
23 Kimball, Charlie
20 King, Jordan
Group 2
28 Hunter-Reay, Ryan
5 Hinchcliffe, James
98 Andretti, Marco
22 Pagenaud, Simon
6 Wickens, Robert
18 Bourdais, Sebastien
30 Sato, Takuma
14 Kanaan, Tony
10 Jones, Ed
88 Chaves, Gabby
4 Leist, Matheus
32 Binder, Rene
Race 2
Group 2
28 Hunter-Reay, Ryan
5 Hinchcliffe, James
98 Andretti, Marco
22 Pagenaud, Simon
6 Wickens, Robert
18 Bourdais, Sebastien
30 Sato, Takuma
14 Kanaan, Tony
10 Jones, Ed
88 Chaves, Gabby
4 Leist, Matheus
32 Binder, Rene
Group 1
9 Dixon, Scott
1 Newgarden, Josef
15 Rahal, Graham
27 Rossi, Alexander
26 Veach, Zach
12 Power, Will
59 Chilton, Max
21 Pigot, Spencer
19 Ferrucci, Santino
23 Kimball, Charlie
20 King, Jordan