Supercars considering hybrid future (Update)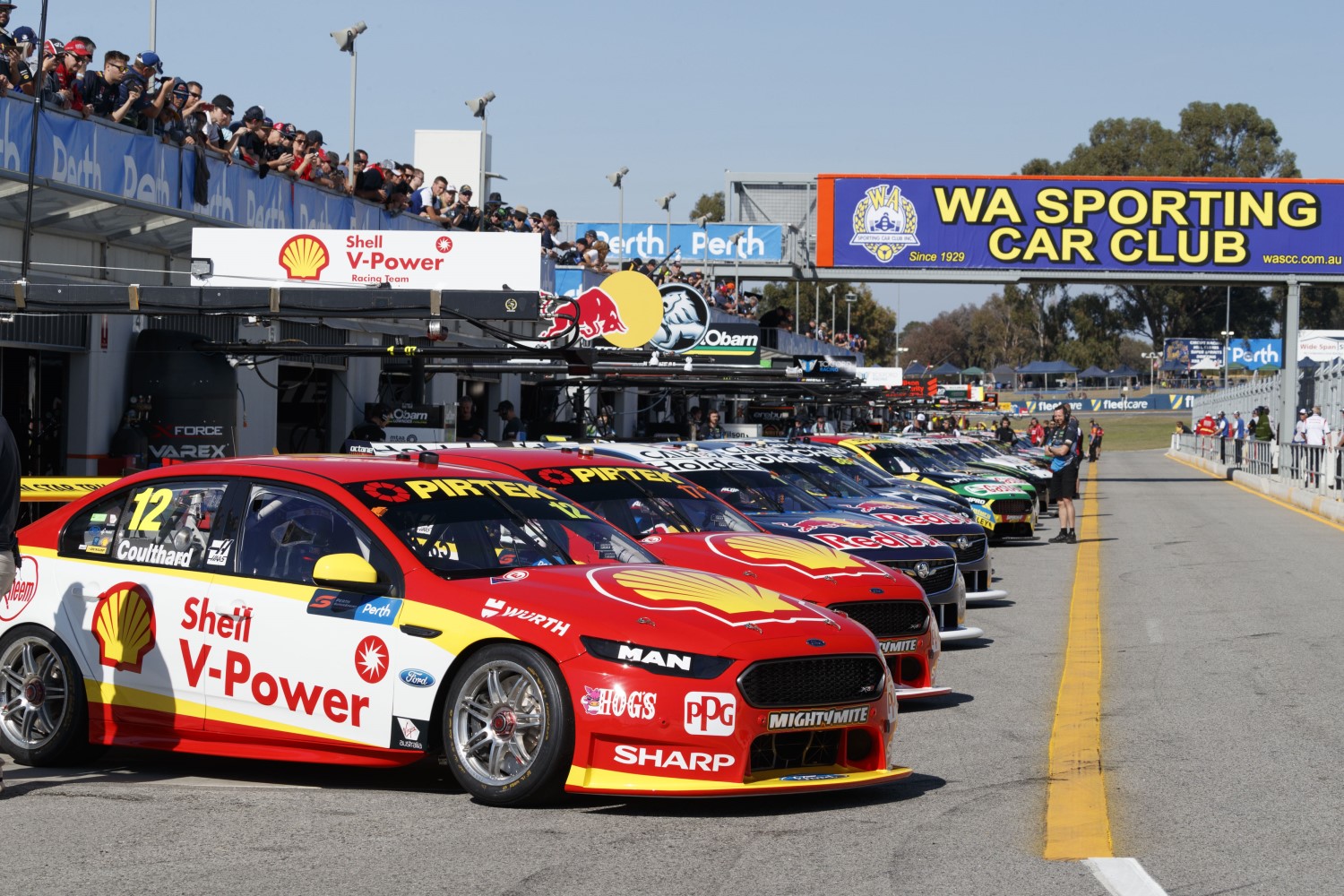 Supercars in Perth
UPDATE
Supercars drivers have offered a mixed reaction to the possibility of hybrid technology being introduced to the championship in the future.
Championship CEO Sean Seamer confirmed this week that the series is conducting a serious investigation into hybrid powertrains and how they could be implemented in the next set of regulations dubbed 'Next Generation'.
While the study is in its infancy, hybrid technology has been labeled 'a key topic' in forging the next set of rules which could come into force in 2021.
The evaluation is being carried out in accordance with manufacturers, some of which have raised the subject of hybridization and how this could be incorporated into the championship.
One such way could be the use of an Energy Recovery System similar to those seen in Formula 1 and the FIA World Endurance Championship, which offers drivers a small electrical power boost from energy stored in onboard batteries.
The news has provoked a range of reactions from current Supercars drivers with seven-time champion Jamie Whincup open to such an engineering innovation.
"I don't know much detail of the concept but I'm all for it," Whincup told Speedcafe.com.
"My philosophy is that I love change and I like innovation and engineering excellence.
"I was disappointed that the Holden V6 twin turbo program has been delayed so I would like to see what we could do."
That isn't a view shared by Tickord Racing's Cameron Waters who believes hybrid technology would prove a further cost burden to teams.
He also feels the use of an Energy Recovery System would not enhance overtaking or the spectacle for fans.
"I'm not really that excited on any of that stuff. It will just be another cost and it won't really add to the racing. It is just a waste of time I think," Waters told Speedcafe.com.
"I think we should keep it simple and good, hard close racing and I think the rest will look after itself.
"If it happens, it happens but I don't think our racing really needs it (an Energy Recovery System).
"Our category and our racing is world class. It is probably one of the best in the world for passing so I don't think it needs another element to improve that."
Supercars rookie Anton De Pasquale, who will be heading towards his prime when the new regulations come into force, is happy with the current formula.
However, the Erebus Motorsport driver could see the advantages of a hybrid system that could improve overtaking.
"I have not driven any hybrid style of cars but a lot of categories around the world are doing it but at the same time I think we have got a really good formula at the moment; it's competitive," De Pasquale told Speedcafe.com.
"I'm sure the guys controlling it all are pretty smart and know what they doing.
"It (KERS) works really well in Formula 1 to help passing and there are few tracks we go to that are quite difficult to pass unless someone makes a mistake.
"While we don't have the same problem as F1 with the aerodynamics, if we could somehow introduce a bit more passing then spectators would love that." Speedcafe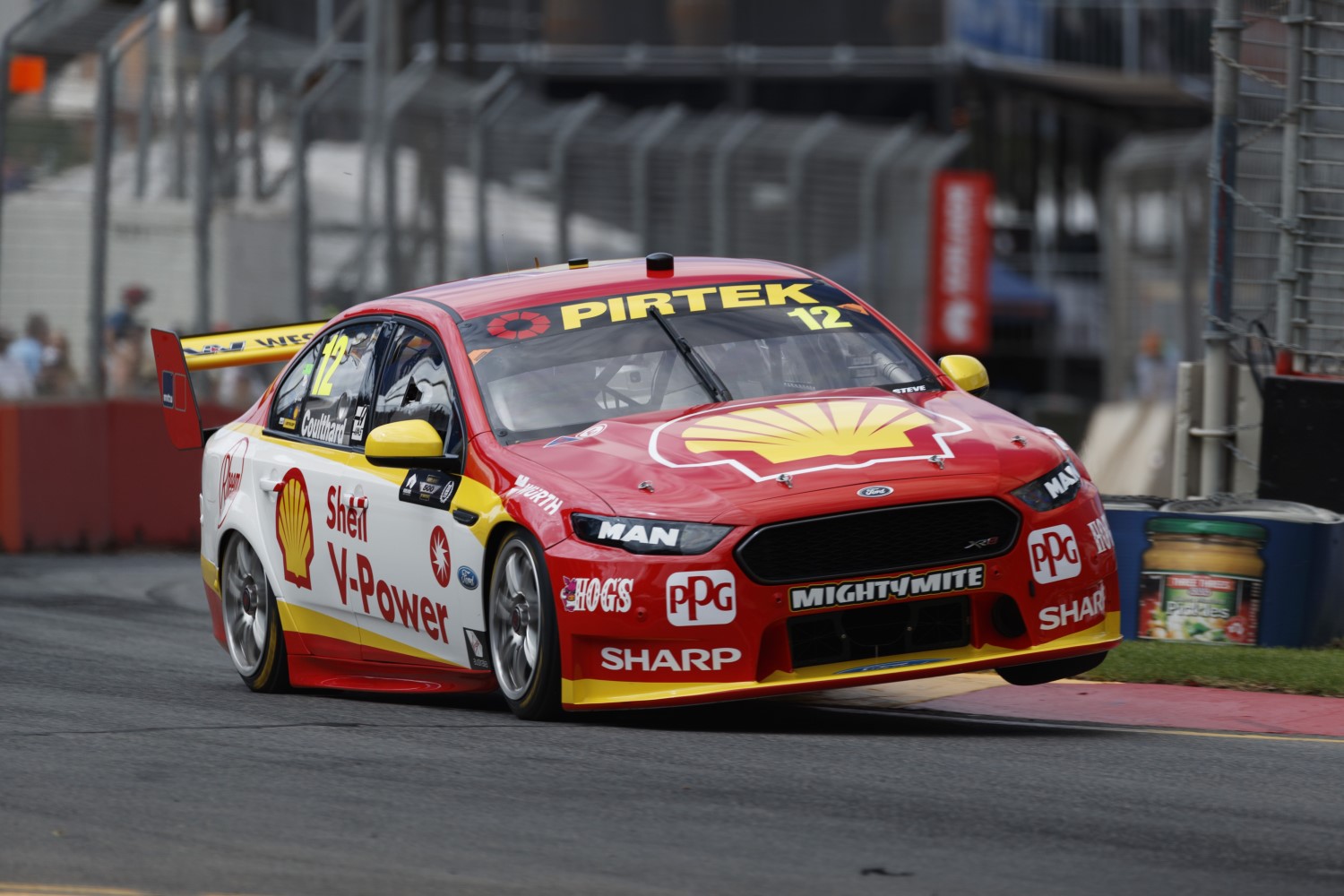 Supercars may be going hybrid
06/01/18 The category known for its roaring V8 engines is considering going hybrid.
Supercars CEO Sean Seamer this week revealed the category has begun considering hybrid powertrains as part of its Next Generation regulations that will come into effect in 2021.
Seamer said the goal of the new rules, which will be worked out by the Supercar Commission, is to ensure manufacturers still find the category appealing. It comes in the wake of Nissan's official withdrawal as it focuses on electric cars.
"They've asked what hybridization might look like," Seamer explained to the Supercars website. "Do we have the ability to do it? Is it something that we will consider as part of Next Generation? To which we have said, 'yes, we will look at that as part of the program and the planning'."
The Gen2 rules that came into effect at the start of this season opened the rulebook to allow for non-V8 engines, including turbocharged four- and six-cylinder powerplants and two-door body styles. Holden had begun development on a twin-turbo V6 engine with a view to introduce it in 2019 after a series of wildcard entries this year, but has pulled the pin on the program for now.