Phoenix ISM Raceway tower demolition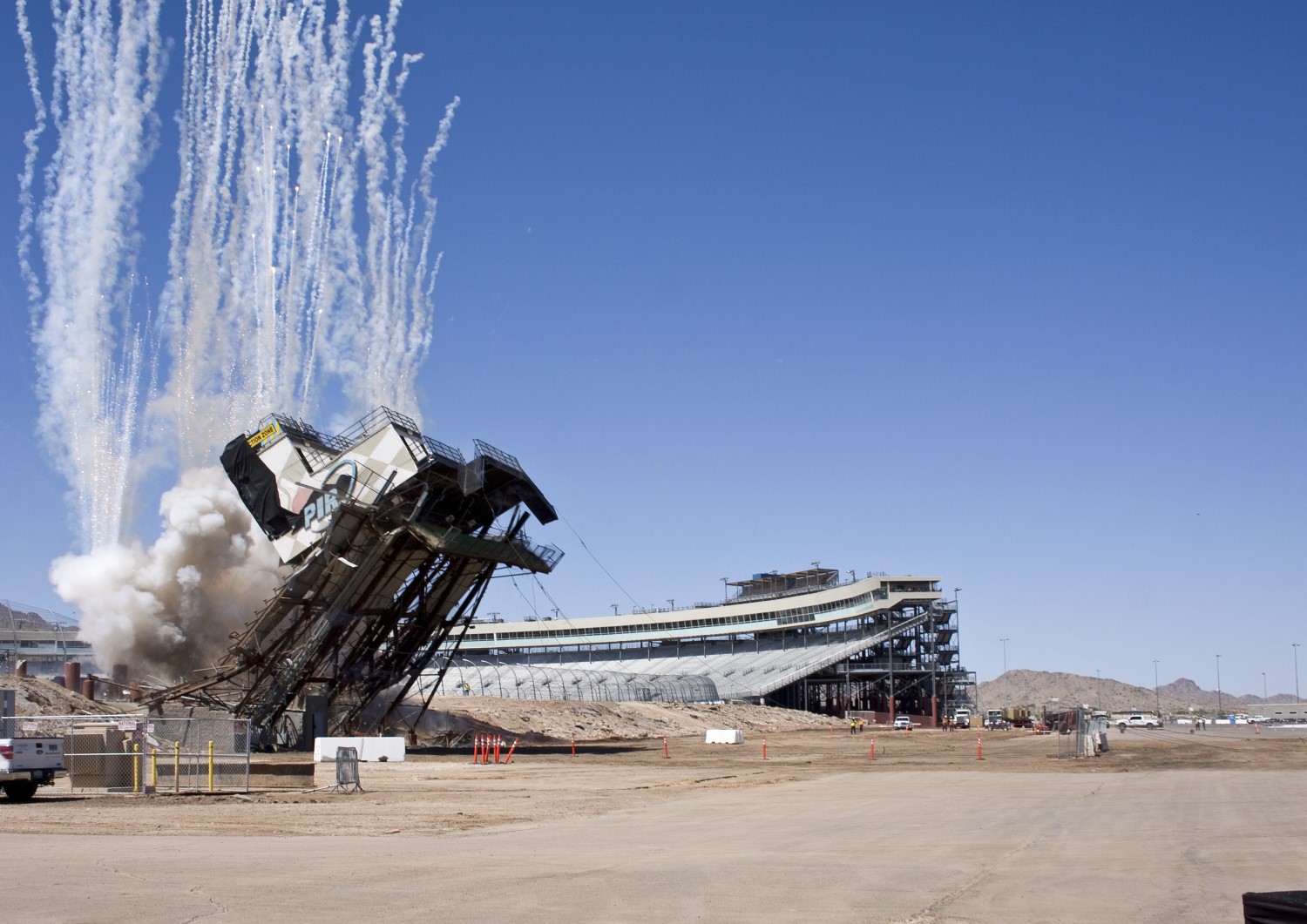 On its way down
Today, ISM Raceway removed its 130-foot-high Race Control Tower in spectacular fashion as part of its $178 million ISM Raceway Project Powered by DC Solar. NASCAR Vice Chairman Mike Helton donned a hard hat and led the demolition by getting behind the wheel of a Cat D8T dozer. Helton was joined by ISM Raceway President Bryan R. Sperber, members of the Okland Construction team and ISM Raceway fans to mark the major milestone.
A brand-new 6,300-square-foot Race Operations structure will sit high above the new start/finish line near the famous dog leg. The new structure will feature 162 linear feet of glass, providing excellent views of ISM Raceway.
Track President Bryan Sperber said the 130-foot-high tower, which stood for decades above the grandstands an in front of the checkered line, was the "last vestige of the old Phoenix International Raceway." Construction crews "will now work around the clock to have the renovations ready" for the track's November NASCAR weekend. The tower "will be replaced by a race operations structure at the suite level"