Indy 500 TV Rating (Update)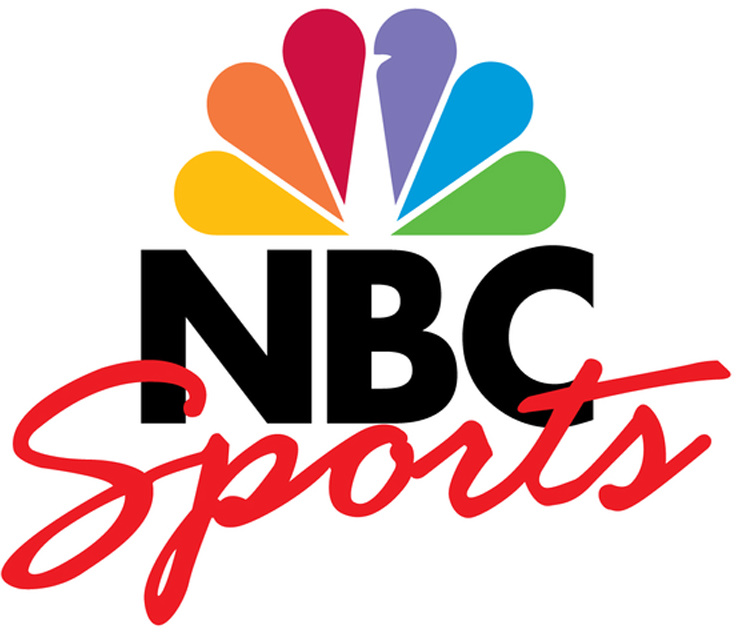 NBC promises bigger TV ratings for the Indy 50
UPDATE Power is making a media tour of N.Y. today, and his appearance on CNBC's "Squawk Box" included a shot at the outgoing broadcaster.
CNBC's Joe Kernen noted the Indy 500 is moving to NBC starting next season because ABC "didn't promote it."
He said NBC Sports is "going to bring this back, especially after watching that race, how great it was."
Kernen: "NBC is very excited about bringing the Indy back and promoting it"
In DC, Liz Clarke wrote the U.S. motorsports industry is "confronting a generational dilemma: Can it continue to prosper in a world in which fewer young Americans drive cars, let alone show an inclination to watch them race?"
Clarke: "What does this mean for the future of auto racing? Who will attend its high-octane Memorial Day weekend parties if the next generation, reared in a ride-hailing world, views cars as a burden rather than a symbol of freedom and independence?
And in a driverless world, will anyone pay to watch?" WASHINGTON POST
Perhaps the most immediate and pragmatic idea for reviving American motorsports comes from AR1.com's Mark C. who said:
Some schools are already doing it – above the 2015 Maryland Varsity Karting League pits high school against high school run indoors with electric go-karts
"The problem is that we've lost the youth of this country. Racing is not in the high schools. The kids are not introduced to it. They can't experience it by competing at the high school and college level.
"But in the old days, your father was working on the car and you'd go help him out. You'd get your hands dirty and you had more interest in cars. Nowadays, young people never touch a car. It just goes back to the dealer for service. Unless your parents expose you to racing, the chances are that you're never going to be exposed to it. "
"So something has got to be done to engage the youth of this country in racing. What he has proposed is that we get together with the manufacturers and put together a proposal for the NCAA and say, 'Look, we want to make go kart racing a recognized sport in high schools and colleges.'"
His idea is based on a solid foundation that's already fully functional. High schools would organize teams of go kart drivers, just like they do in track and field or any other sport. Students would do more than simply drive the karts; they could learn about mechanics, engineering, aerodynamics, alternative fuels, safety gear, electronics, computer data acquisition and much more, all of which would directly contribute to their team's success in competition.
Go kart racing is inexpensive, safer than football, and the equipment is light and easy to transport. The race tracks necessary for competition already exist all around the country. Schools would also be free to build their own home tracks, just like they have for every other sport. He continued:
Races could be run on local streets but high school parking lots will suffice
"Make it so high schools compete against each other and kids can get scholarships so they can go to college, just like they do in football and baseball. And then the pros pick them up. So now the kids in school are following it, and they're following their classmates as they move up and now the kids are exposed to it."
"A kid who's 5 foot 8 and not real big, he tries out for the go kart team. And he makes the team because he's faster than the big football player with all the muscles. Then people will start to realize that driving a car fast is a sport, and it's a skill. Not everybody can do it."
"We've lost the youth of this country. And in order to get them back, they've got to be exposed to motorsports in school. Racing needs to be recognized by the NCAA as a sport. Once that happens, it'll take off. Once kids get engaged, there's a good chance that they'll stick with it into their adult years. That's my opinion on how to fix it."
"The problem is… who has the wherewithal to bring together this kind of proposal with the sanctioning bodies and the manufacturers and bring it to the NCAA, then lay out all the rules and how it would work?"
Mr. Penske, are you listening? We doubt he cares.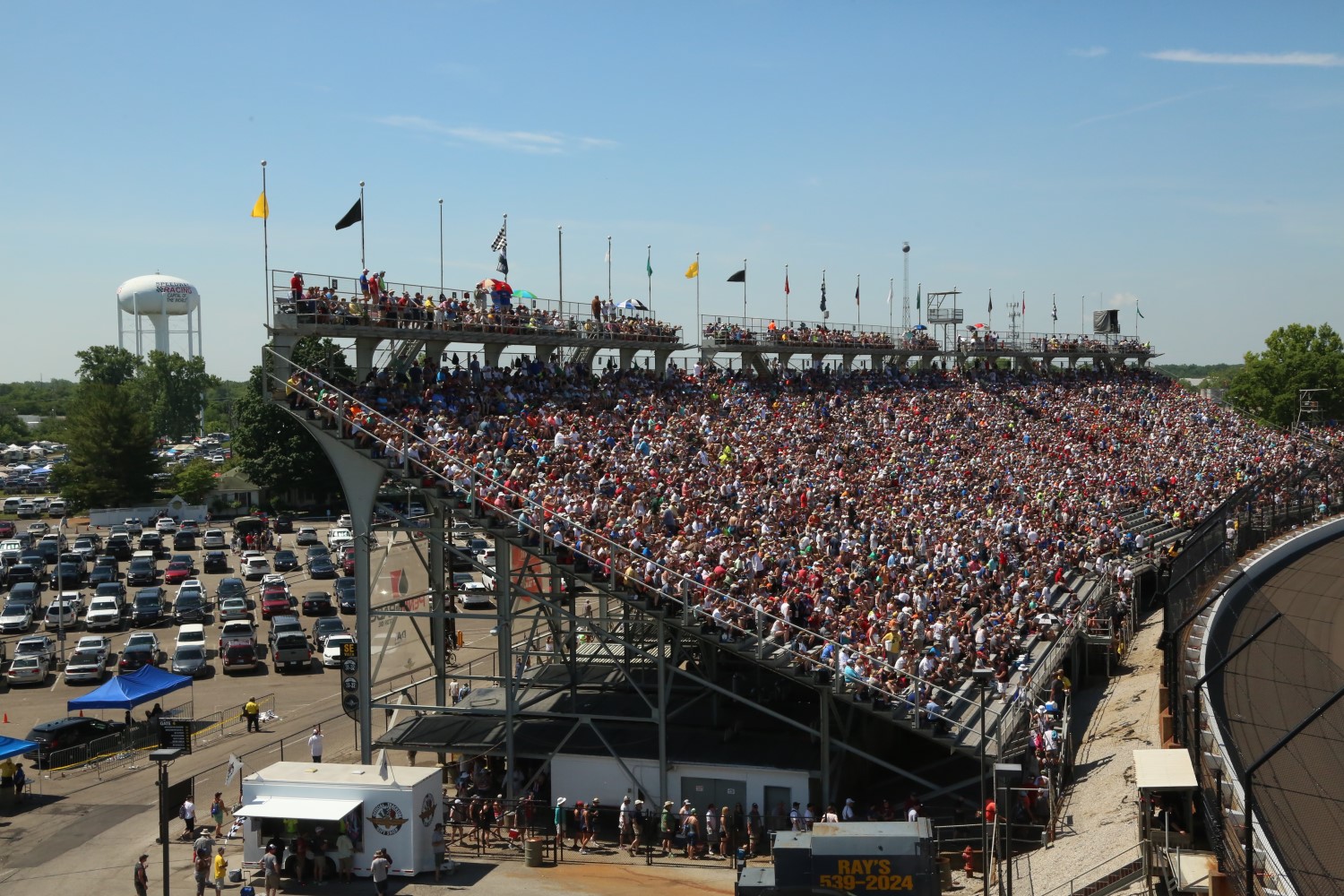 A big Indy crowd did not equate to higher TV ratings
05/28/18
2018 IndyCar TV ratings are not growing and the Indy 500 did not fare any better. ABC earned a 3.4 overnight, down 5.4% from 3.6 last year. The rating peaked at a 4.2 from 3:15-3:30 p.m.
Indy led all markets with 8.7, down from 14.7 last year (when there wasn't an NBA Game 7 airing against the Indy delayed airing).
That figure is the lowest since the race started airing live in 1986 and part of the reason is because it wasn't promoted as heavily as its the last year with ABC. One would expect a bit of an uptick next year since it's a new property for NBC and they will promote it heavier.
Last year's rating of 3.6 was also lower than the two previous years as the race earned a 4.1 Nielsen rating in 2016 and a 4.3 Nielsen rating in 2015.
2018 IndyCar TV Ratings
Net

Event

Location

Day

Total
Viewers
18-49
Viewers
2018
Rating
2017
Rating

%Chg

ABC
Indy 500 Race L**
Indianapolis
Sun
5,150,000
1,141,000
3.4
3.6
-5.4%
ABC
Indy 500 Qualifying L
Indianapolis
Sun
1,328,000
271,000
0.89
0.79
+13%
ABC
Indy 500 Qualifying L
Indianapolis
Sat
1,054,000
222,000
0.68
0.59
+15%
ABC
IndyCar GP Race L
Indianapolis
Sat
780,000
181,000
0.55
0.66
-17%
NBCSN
IndyCar Race – L Rain
Birmingham
Sun
<300,000
<50,000
<0.20
0.39
-49%
NBCSN
IndyCar Race L
Long Beach
Sun
370,000
82,000
0.24
0.21
+14%
NBCSN
IndyCar Race L
Phoenix
Sat
<290,000*
<75,000*
0.19
0.21
-10%
ABC
IndyCar Race L
St. Petersburg
Sun
1,144,000
256,000
0.81
0.80
+1.3%
Legend:
**Overnight Rating
*Estimated – Infomercial territory