Latest F1 news in brief – Tuesday
There is no way NY City will ever pay the kind of money needed for an F1 race

New York not ready for F1 race

Red Bull delays engine decision for another month
F1 must remain 'technological challenge' – Pirelli
FIA 'threw Mercedes under a bus' – Wolff
Raikkonen hits back at rally switch rumors
Vandoorne 'definitely' sacrificed for Alonso
New York not ready for F1 race
(GMM) New York does not look ready to join Miami as another US destination on the F1 calendar.
It is now almost certain that Miami will become the second US-based grand prix next year, alongside Austin.
But Liberty Media had also targeted New York.
Christian Sylt, the F1 business journalist for Forbes, revealed that early this year Liberty Media signed up to rent an office for formula one in New York.
A race in the iconic city, however, is some way off.
"We might need a little bit of a change in leadership in that city before we get there," F1 commercial boss Sean Bratches admitted to the KindredCast podcast.
But he sounds determined to keep building F1 in the States, insisting that "there is an underlying fanbase there that just needs to be activated".
Red Bull delays engine decision for another month
Horner stringing Renault along
(GMM) Red Bull will make Renault wait even longer to find out if it intends to use the French manufacturer's F1 power unit in 2019.
Renault boss Cyril Abiteboul is frustrated that the energy drink owned team is stalling over its decision to potentially switch to Honda power.
"I do not understand their evasive behavior," he said. "They want to wait until Canada, but on Monday after the race in Montreal there will be no revelations."
Actually, Red Bull boss Christian Horner says the team will wait much longer than just Canada next weekend.
"It will be a month or so. End of June, beginning of July. It's the timeframe we've always talked about," he said.
"We want to compare the two engines in Canada," added Horner, amid reports both Renault and Honda will use upgrades at the Montreal race weekend.
"We'll get small updates in Montreal but we need to get the most out of them. It's very important to us."
Horner's biggest concern about staying with Renault is that Mercedes and Ferrari are always better in the crucial qualifying sessions.
"If I'm not mistaken, in the last six races the five fastest laps were ours," he said.
"If we get more power in the last qualifying session, there will be nothing stopping us from making the lives of Mercedes and Ferrari very difficult," Horner added.
An hour before the Monaco grand prix, three senior Honda officials were seen exiting the Red Bull motorhome.
Renault's Abiteboul says the French outfit would like to stay with Red Bull.
"We would like to continue with Red Bull if they give us a three-year warranty," he said. "Then we could have planning security, invest more and justify more resources."
F1 must remain 'technological challenge' – Pirelli
Marco Tronchetti Provera
(GMM) F1 must remain a technological challenge if Pirelli will stay beyond its current contract.
That is the claim of the Italian tire manufacturer's CEO Marco Tronchetti Provera, as F1 reaches a crossroads regarding the regulations for the future.
"If the challenge continues to be technological, giving the teams and drivers what they want, then we are here to do it," he is quoted by Italian radio Rai.
"But if it becomes a commercial event, we will withdraw. So if the path remains we are there, if it doesn't we will not be," said Tronchetti Provera.
Pirelli's current contract runs out at the end of 2019.
He continued: "The important thing is that the drivers are more and more at the center. I believe the tires work when the drivers are happy, and the public is happy when the drivers are able to have a challenge."
F1 drivers and fans were disappointed with the spectacle in Monaco last weekend, but Tronchetti Provera thinks the action has been generally good in 2018.
"The competition this year is generally more lively and that is good news," he said.
"But it is clear that with the increase in the performance of the cars, both with aerodynamics and the tires, overtaking at narrow circuits has become practically impossible."
As for the forthcoming Canadian grand prix, Tronchetti Provera commented: "We'll see in Canada if different scenarios are created with the second generation of the engines."
FIA 'threw Mercedes under a bus' – Wolff
FIA revealed name of Mercedes squealer, hence putting Wolff on the spot
(GMM) Toto Wolff has accused the FIA's Charlie Whiting of throwing Mercedes "under a bus".
Doubts about the legality of Ferrari's 2018 car have subsided after comprehensive checks in Barcelona and Monaco.
But in clarifying that Ferrari has the green light, FIA race director Whiting revealed that it was James Allison and Lorenzo Sassi – both former Ferrari officials who are now at Mercedes – who blew the whistle.
"He (Allison) came to us and said 'This guy (Sassi) started working for us and told us that Ferrari might try to be doing this'," Whiting is quoted as saying by Iltalehti newspaper.
The fact that the FIA named Mercedes' whistle-blowers enraged Mercedes team boss Wolff.
Asked if he felt his team had been thrown under a bus, he answered: "Yes.
"If one of my individuals is named in a wrong context, that is disturbing," Wolff said.
"Various teams question with the FIA every single day and I think it is not important to put someone out there, saying 'this person is questioning a legality problem'.
"Picking out individuals is not the right thing to do. Some of the things that were said were cherry-picked," added Wolff.
But Whiting protested that he saw nothing wrong with the process regarding Mercedes' clarification about the Ferrari car.
"Don't forget that Lorenzo's information is at least eight months old," he said.
Raikkonen hits back at rally switch rumors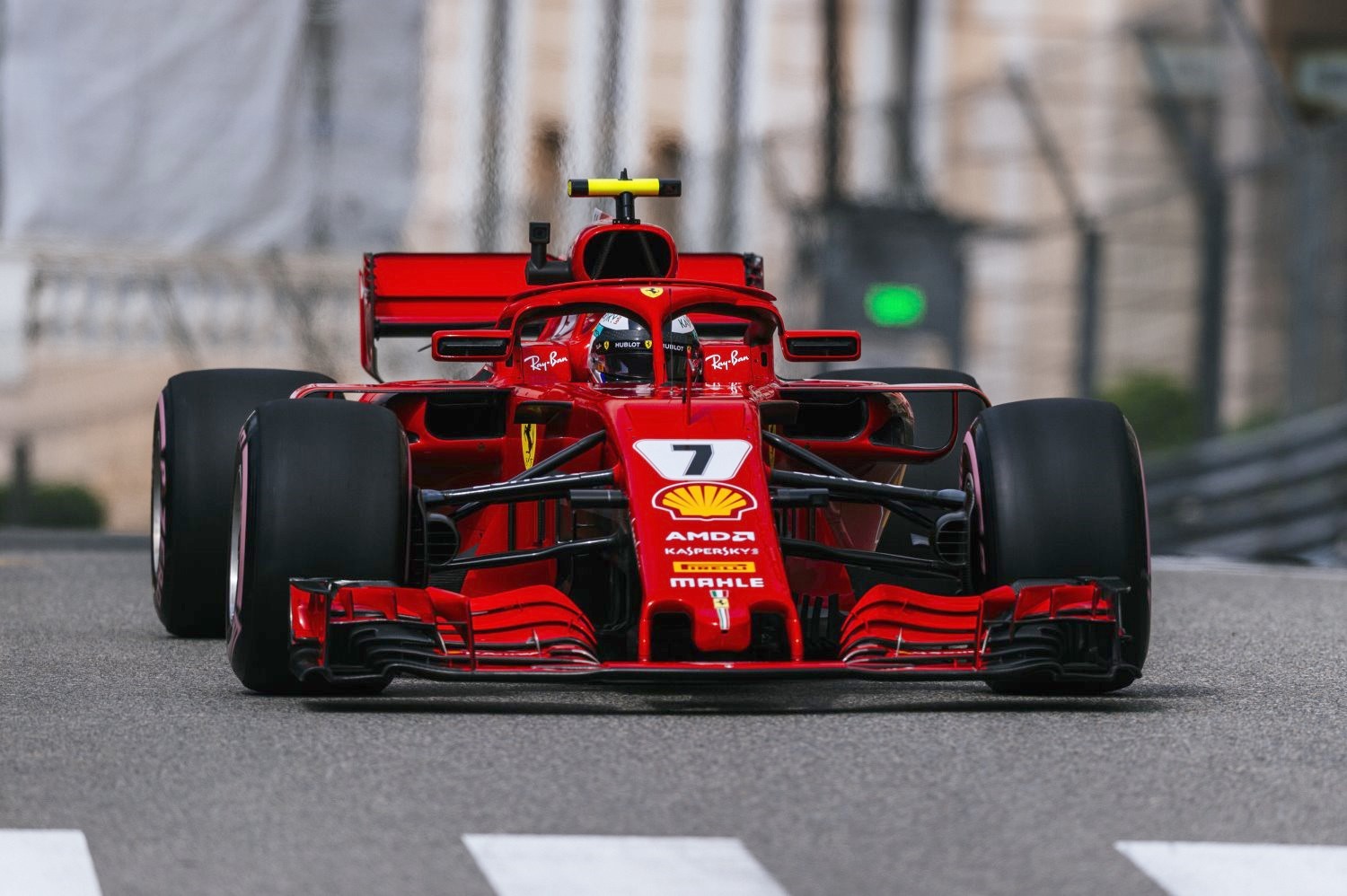 Kimi Raikkonen at Monaco
(GMM) Kimi Raikkonen has hit back at reports that suggest he will quit formula one and return to world rally in 2019.
Toyota Gazoo Racing bosses Tommi Makinen and Mia Miettinen were both at Monaco last weekend and spotted on Raikkonen's yacht.
"Kimi could be a Toyota (rally) driver," Miettinen said, "but first he has to decide if he will continue his career with Ferrari."
But when asked about the rumor, 38-year-old Raikkonen said any talk of a deal is wide of the mark.
"I'm interested in rally for when my career ends at some point," the Ferrari driver told Iltalthti newspaper.
"It's no secret. But I have no agreement on anything. People write all kinds of things, but it's not my problem," Raikkonen added.
"The funniest thing was the story that said Mika Hakkinen confirmed it. Really? The writer and Mika — how much do they know about my life?"
Williams reserve driver Robert Kubica can imagine that Raikkonen will stay at Ferrari next year rather than retire from F1.
"Ferrari knows him very well, because he's driven for them for so many years," the Pole told Ilta Sanomat newspaper.
"Continuity is also very important."
Vandoorne 'definitely' sacrificed for Alonso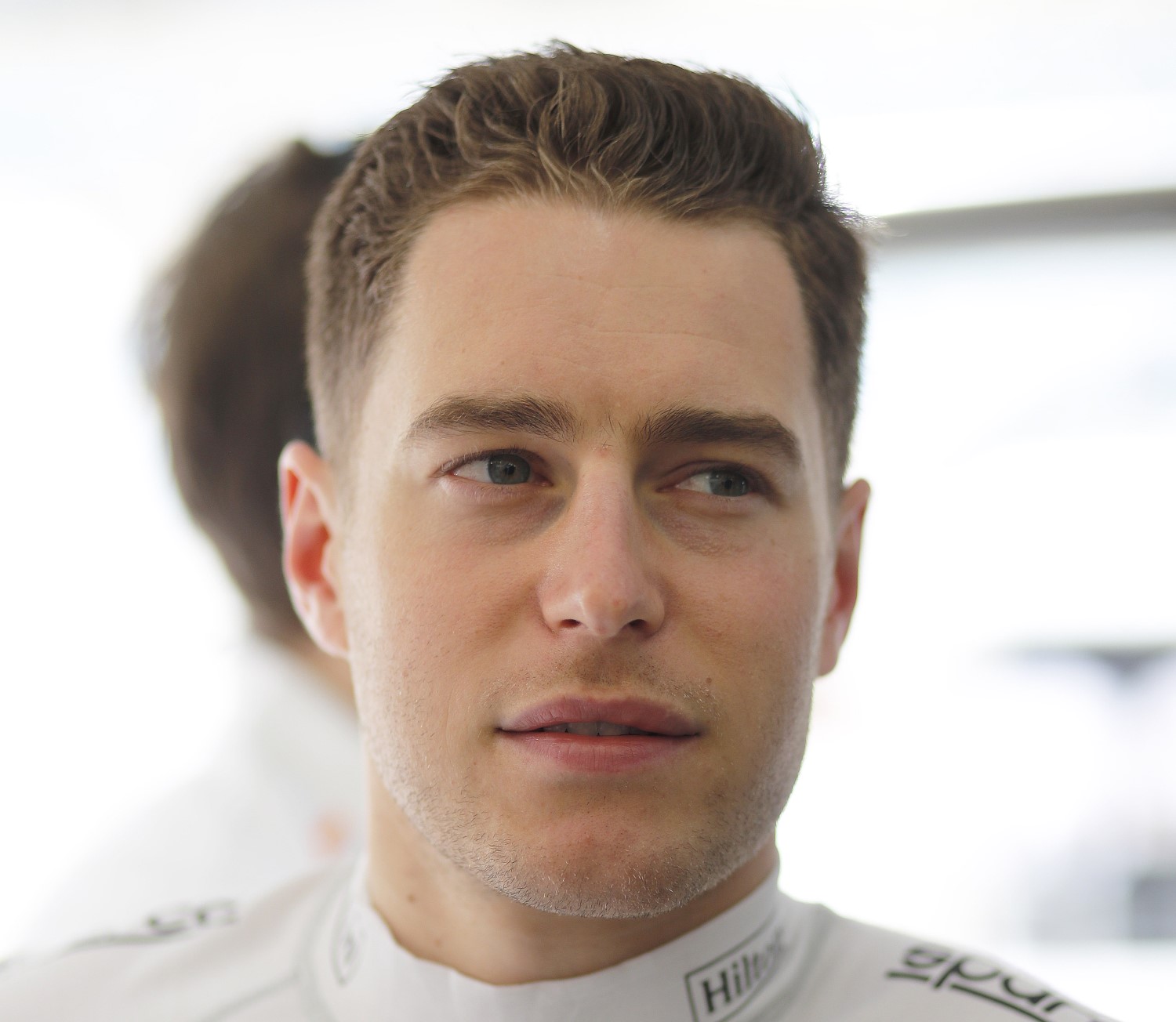 Vandoorne too slow, hence Alonso given preferential treatment by McLaren
(GMM) Stoffel Vandoorne says he is not worried about his future at McLaren.
The Belgian entered F1 as a highly rated and successful rookie, but some say he has failed to make an impact so far.
In fact, McLaren is openly saying it wants Fernando Alonso to stay next year, amid speculation the British team will promote hot new charger Lando Norris.
Others think Vandoorne needs to start beating Alonso or risk being left out in the cold.
"I don't think about that," the 26-year-old told Belgium's Sporza news agency.
"I focus on my own performance, which I think is more important. I just want to get everything out of my car.
"I have a long agreement with McLaren, so I'm not worried about that. A formula one contract remains a formula one contract, even if you still have to perform.
"But the team has complete trust in me. I'm not worried at all. I'm especially ready for the day when I can really race with a competitive car," Vandoorne added.
Vandoorne said after Monaco that he felt "sacrificed" by McLaren's race strategy, and admitted that McLaren sometimes gives Fernando Alonso priority in other areas too.
"He sometimes gets a few newer parts, yes, but it doesn't matter much. There's nothing wrong between us, no," he insisted.
"I think I'm still the future of the team, I don't really see anyone else. With Lando Norris, it's too early to talk about that. I'm concentrating on myself," Vandoorne said.
He said he still feels appreciated by the F1 community.
"My talent is recognized," he said. "I have not become a bad driver from one day to the next, and I'm always getting better."
Vandoorne said he is not thinking about moving to another team.
"Ferrari has been struggling for a long time and McLaren is now in a similar situation," he said.
"All the ingredients are here to get results, but of course I cannot wait ten years to get a competitive car. I want to race with a top car as soon as possible to show what I can do, but I don't think it will take McLaren that long.
"The start of the season certainly didn't go as he wanted. We all had high expectations that McLaren would take a big step forward, which was not 100 per cent successful.
"We are better than last year, but we still have to take a big step," he added.