Riccardo fastest as 'Crashstappen' crashes again (Update)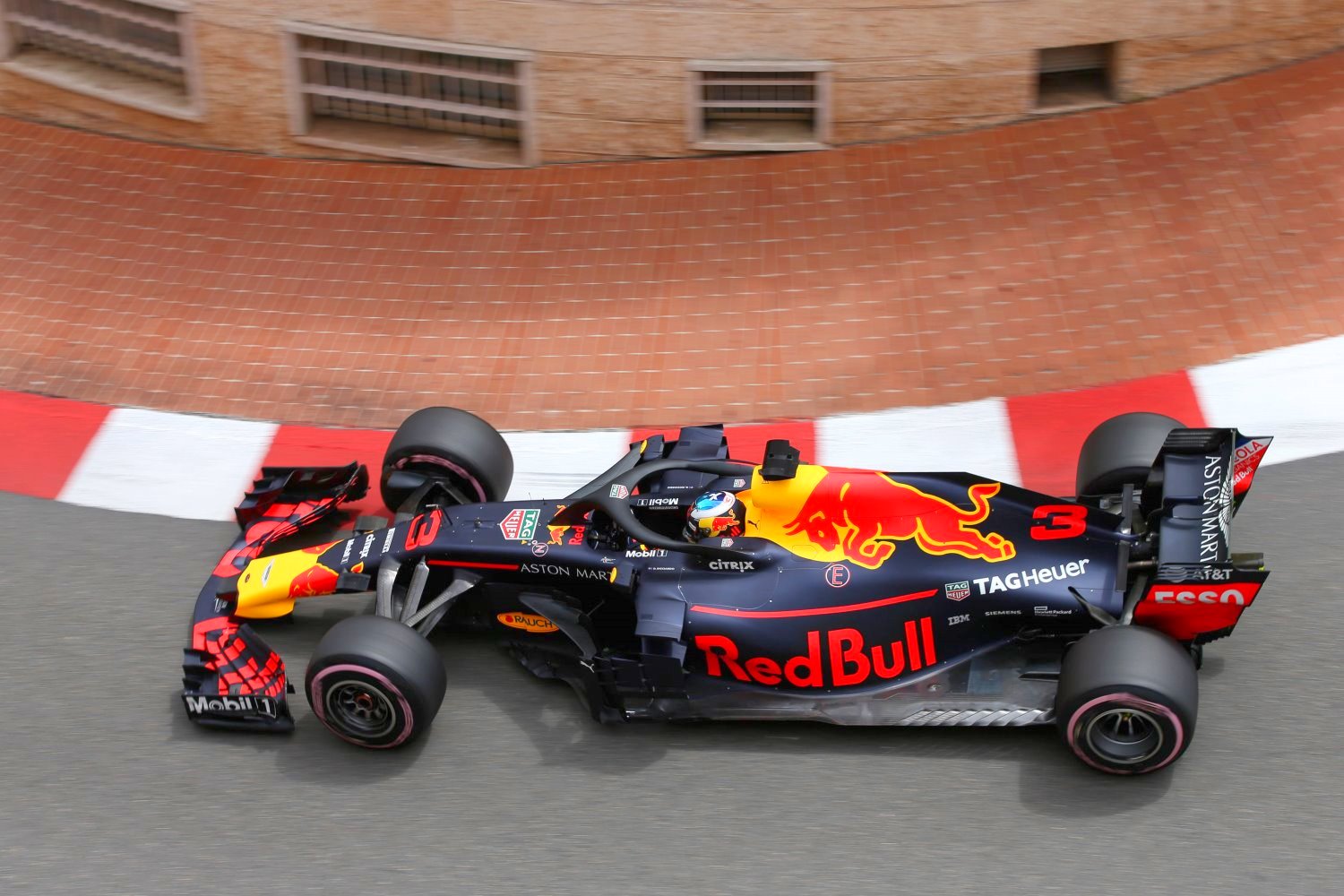 Ricciardo fastest again as his teammate stuffs his car into the Armco
UPDATE Added video of Crashstappen's crash below.
05/26/18 The Red Bulls of Daniel Riccardo and Max Verstappen were again fastest in final practice for the Monaco GP but Max Crashstappen, as he does at most races, crashed hard into the barriers near the end of the session and now his team has to scramble to fix his mangled car in time for qualifying.
3rd and 4th quick were the Ferraris of Sebastian Vettel and Kimi Raikkonen, 2/1oth and 3/10ths off the pace respectively.
Mercedes continued to struggle with their car, meanwhile, which demonstrated its lack of agility around the Monaco streets compared to the Red Bull and the Ferrari. Lewis Hamilton was fifth fastest ahead of Valtteri Bottas.
The timesheet shows the drivers lined up by row based on their car, the car being 99% and the driver 1% in F1. Little separates the teammates times because in F1 it isn't the driver, it's the car's designer that determines how fast you go and on this tight circuit the Adrian Newey designed Red Bulls appear to have the upper hand.
But that does not mean they will win because Crashstappen could very well take them both out in the race.
Practice 3 Results
| | | | | | | |
| --- | --- | --- | --- | --- | --- | --- |
| POS | NO | DRIVER | CAR | TIME | GAP | LAPS |
| 1 | 3 | Daniel Ricciardo | Red Bull Racing | 1:11.786 | +0.000s | 22 |
| 2 | 33 | Max Verstappen | Red Bull Racing | 1:11.787 | +0.001s | 14 |
| 3 | 5 | Sebastian Vettel | Ferrari | 1:12.023 | +0.237s | 22 |
| 4 | 7 | Kimi Raikkonen | Ferrari | 1:12.142 | +0.356s | 25 |
| 5 | 44 | Lewis Hamilton | Mercedes | 1:12.273 | +0.487s | 25 |
| 6 | 77 | Valtteri Bottas | Mercedes | 1:12.356 | +0.570s | 26 |
| 7 | 28 | Brendon Hartley | Toro Rosso Honda | 1:12.752 | +0.966s | 24 |
| 8 | 10 | Pierre Gasly | Toro Rosso Honda | 1:12.761 | +0.975s | 22 |
| 9 | 55 | Carlos Sainz | Renault | 1:12.850 | +1.064s | 23 |
| 10 | 35 | Sergey Sirotkin | Williams Mercedes | 1:12.854 | +1.068s | 22 |
| 11 | 2 | Stoffel Vandoorne | McLaren Renault | 1:12.874 | +1.088s | 24 |
| 12 | 31 | Esteban Ocon | Force India Mercedes | 1:12.940 | +1.154s | 22 |
| 13 | 11 | Sergio Perez | Force India Mercedes | 1:13.025 | +1.239s | 21 |
| 14 | 27 | Nico Hulkenberg | Renault | 1:13.112 | +1.326s | 25 |
| 15 | 14 | Fernando Alonso | McLaren Renault | 1:13.279 | +1.493s | 24 |
| 16 | 18 | Lance Stroll | Williams Mercedes | 1:13.595 | +1.809s | 25 |
| 17 | 16 | Charles Leclerc | Sauber Ferrari | 1:13.644 | +1.858s | 24 |
| 18 | 8 | Romain Grosjean | Haas Ferrari | 1:13.881 | +2.095s | 20 |
| 19 | 20 | Kevin Magnussen | Haas Ferrari | 1:14.192 | +2.406s | 19 |
| 20 | 9 | Marcus Ericsson | Sauber Ferrari | 1:14.221 | +2.435s | 27 |