Why are new IndyCars more susceptible to track surface temperature?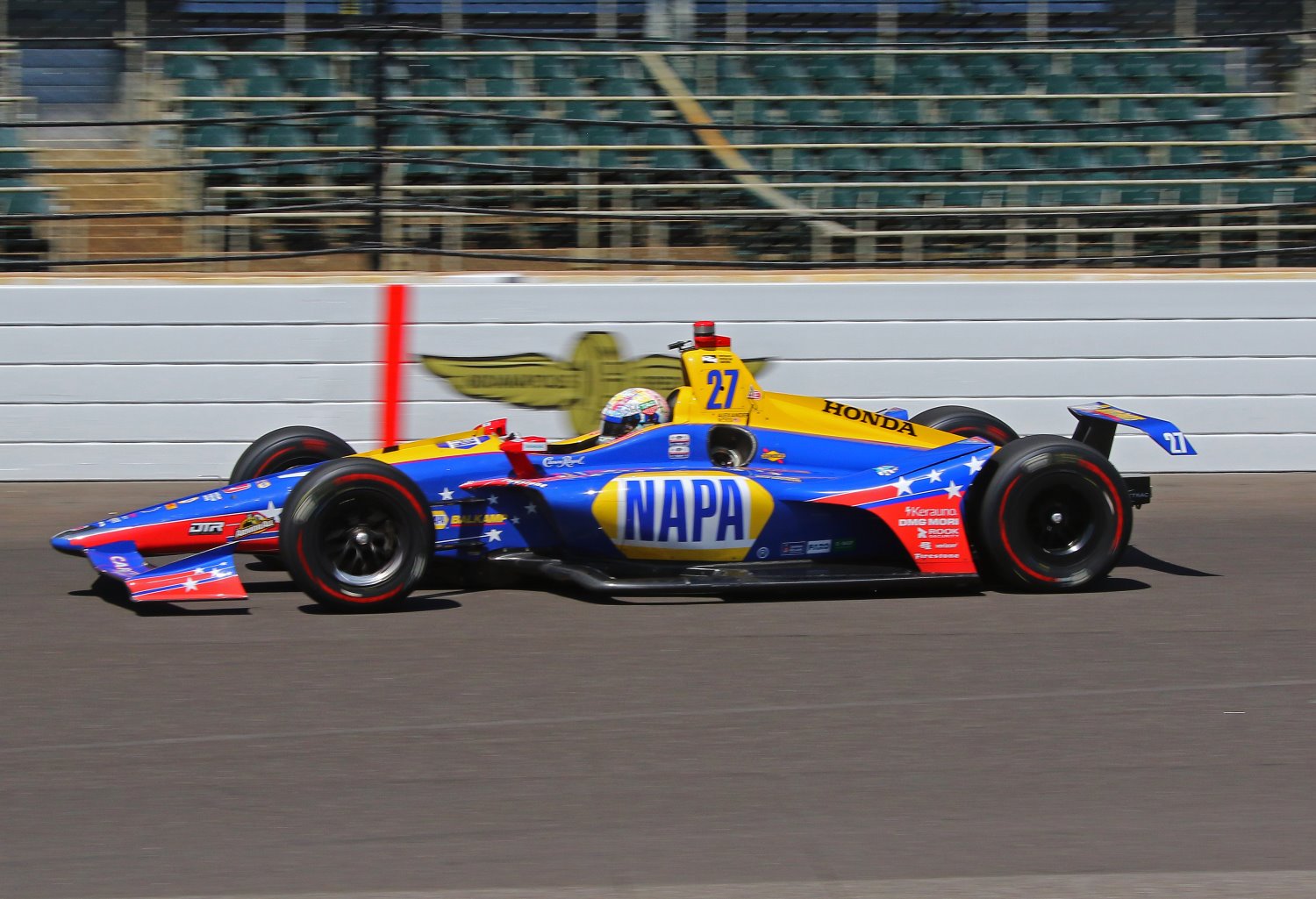 Alexander Rossi and the rest of the Andretti Autosport team appear out to lunch in the hot weather.
A reader asks, Dear AR1.com, with raceday ambient temperatures forecast to be around 92 deg F, IndyCar drivers admitted that the new-for-2018 aerokit has made the car's sensitivity to high track temperatures for the Indy 500. Can you explain why? Leo Lenhardt
Dear Leo, We can tell the density of a gas by how packed together molecules are. The more air molecules in one space, the denser the air.
As air gets warmer, the air molecules have more energy. All these hot, energized molecules will move around everywhere, increasing the speed of the air, losing density. Since the molecules are going off everywhere, the air becomes less dense.
The new aero package on the IndyCar makes more of its overall downforce from the underbody of the car. When the air is hotter, it is less dense, and hence what is essentially an upside down airplane wing, makes less downforce when the track surface is hotter.
And, whereas wings on top of the car are adjustable to compensate for hotter, thinner air, the underbody is not.
Hence the new cars are more sensitive to a hot track surface than a car that relies on downforce from wings atop the car.
There is a fix, but it will require the cars underbody be redesigned to generate more downforce than what is needed. Inserts can be added in the underbody to keep downforce within reason, but when a hotter than normal track surface is encountered, like we have at this year's Indy 500, IndyCar can allow some of the underbody inserts be removed to generate more downforce to put on a better show for the fans. In essence, IndyCar needs an adjustable underbody. Mark C. reporting for AR1.com