TRD to serve as presenting sponsor for Keith Kunz Motorsports Giveback Classic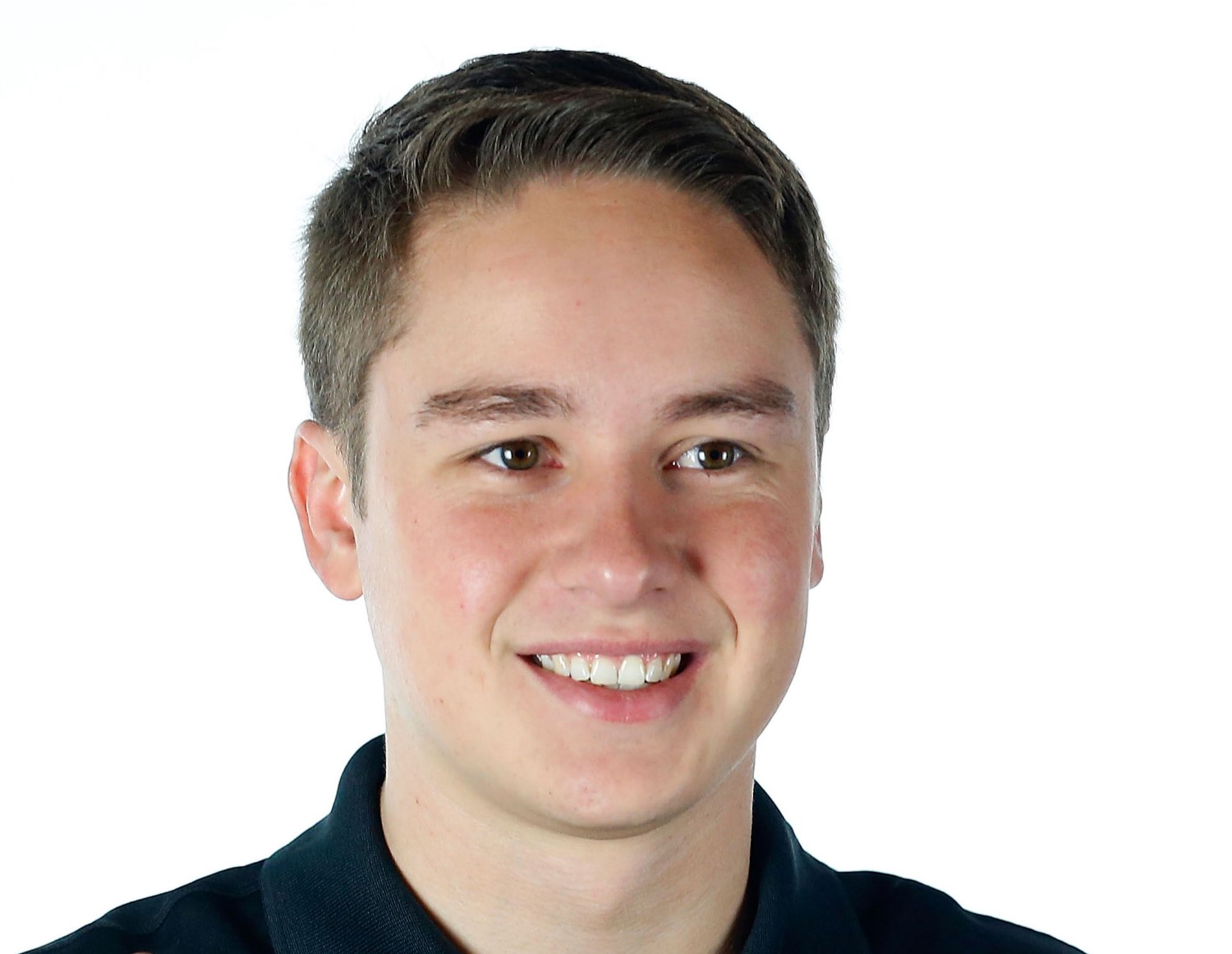 Christopher Bell
President of Toyota Racing Development, U.S.A. (TRD) David Wilson, Keith Kunz Motorsports owner Keith Kunz, Joe Gibbs Racing driver Christopher Bell and Keith Kunz Motorsports driver Logan Seavey were made available to the media at Charlotte Motor Speedway after Keith Kunz and TRD, U.S.A. (Toyota Racing Development) announced today that TRD will serve as the presenting sponsor of the Keith Kunz Motorsports (KKM) Giveback Classic at Millbridge Speedway on Wednesday, October 31.
KEITH KUNZ, owner of Keith Kunz Motorsports
Talk about the Keith Kunz Giveback Classic and how people can enter.
"I want to thank everybody for giving us this opportunity to talk about our event – a little bit of information about our development program through TRD. The Outlaw karts is something that – you know there's a tremendous amount of talent that has been coming through there and a lot of our drivers here lately have came through there from Kyle Larson, Tanner Thorson, Logan Seavey, that is coming up now. Through Toyota and the development program, you know these kids are all getting opportunities to move on and do other things and showcase their talent. Jeremy and Ashly Burnett from Millbridge, back here in the corner, a local kart track here called me and asked – kind of came up with an idea of having a kart race and the grand prize being a ride in one of our midgets and the more and more we talked about it, the Chili Bowl kind of came into effect and would be the ultimate grand prize. With the help of Toyota and stuff and all of our partners, we're going to have a race out here at Millbridge on October 31st for karts and try to get kids from all over the United States to come to it and the winner of that race is going to get a ride in one of our cars at Chili Bowl. There's a couple factors in the that is that you have to be 16 years old to race at the Chili Bowl. If they're not of that age or younger, we'll plan on taking these kids, one of these kids, and giving them a shot at some other races that we can go run or do something with them to where they get to showcase their talent. This is hopefully a neat program that you know, from the grassroots and development aspect of it, that we'll get a kid that doesn't normally think – there's so many kids out there with talent that normally don't get a chance to get that break or showcase their talent and this is a wide open thing for them to go out and win this one race and get a shot at their future. You have guys like Kyle Larson who's really brought the kart racing to the forefront here and this race is not for somebody like Kyle. Kyle has a ride. Christopher you know drove for me and he now has a ride. There's a lot of these guys that have already had their chance, whether it be NASCAR or whatever and this is actually for the true kart racer, young kid that's looking for that opportunity so what we're doing is we're having an application process through the website and MillbridgeSpeedway.com and people can go on there, fill out the application and we'll sort through basically a resume of their history and stuff like that and 99 percent of the people are going to get to come to it, but we want to make sure that the kids that are there racing, you know whoever wins that race will get a shot at a ride in one of our cars and you know, who knows what their future could bring."
Is there a process in place where you'll at least test the winner before the Chili Bowl?
"That's a good question. Kind of when this race happens October 31st, there's not much going on after that, but we do have – there is a couple races on our schedule that we'd probably take them to and that's what we've been thinking. There's a couple of indoor shows – there is some races there at the end of the year, just a couple that we're going to try to fit them in and get them a little bit of experience. Any of these kids that are able to win this out there, the race out here at Millbridge is tremendous and the talent is – there's hundreds of these kids that never get a chance, never get recognized, never the opportunity to move on in their careers. The talent is tremendous. Whoever wins this race, I'm pretty confident that they'll be just fine. Going to the Chili Bowl you are throwing them to the wolves. We do get a practice night, but we are going to work on that and it depends on who it is and what kind of experience they have will be what we can do with them before we get there."
What does it mean to have Toyota come in and sponsor this race for you?
"It really puts that stamp on it that makes it a big event. It kind of justifies what we're doing and helps bring the recognition to the race and hopefully it brings recognition to the outlaw karting and it keeps growing because that is where our future drivers are all coming from. It's the grassroots thing. Everything that Toyota has been a part of has been, has made it grow. All of racing is good right now. The midget racing across the country is more competitive and is as good as it's ever been. The depth is unreal, so having Toyota has really helped that and hopefully it does the same thing for outlaw karting."
Are you hoping to find big talents like Kyle Larson and Christopher Bell in the Giveback Classic?
"Our team wouldn't be where it is without Toyota and TRD. It did all start back there with Kyle (Larson). We took a chance, happened to see him one day racing and I kind of recognized how good he was and we were at the Chili Bowl the following year and he was driving for somebody else and I told my partner Pete (Willoughby) go watch this kid and he went out in hot laps and Pete went up and watched him, came back and said that's our guy. It was just that quick. Like David (Wilson) said, TRD was just kind of helping with motors and really didn't have a development program. Well then, everybody knows the story of Kyle Larson and as he moved on, kind of the same thing happened with Christopher (Bell). We saw him one night. I don't know what it is, you just in certain kids you see something that just reaches out and grabs you and since then, you know Christopher has moved on and we've moved some other kids through and a lot of them have been these Outlaw kart kids. Logan (Seavey) is one that's been really really good in the Outlaw karts and last year he got his opportunity to start running midgets for Kenny Brown and we recognized that last year and there's just so many of them that came through the karts, so yeah, we really believe that somebody that can win this race and come through the Outlaw karts can step up and be the next guy."
What specifically are you looking for in the ideal candidate that comes out of the Keith Kunz Giveback Classic?
"Ideally, it's a kid. We want a true Outlaw kart kid. You know there's a lot of them that have been running a little bit of midgets, a little bit of sprints, trying to get more experience and probably not in great equipment. We're trying to really reach out there to that kid that has a dream of moving on, but doesn't have the finances or anything like that. We're going to provide that opportunity for them to showcase their talent hopefully."
DAVID WILSON, president of Toyota Racing Development
How will TRD be involved in the Keith Kunz Giveback Classic?
"I'm proud to announce that TRD will be the presenting sponsor of the KKM Giveback Classic. For Toyota, TRD, the opportunity to partner with Keith and his team is a no brainer. We have a – it's no secret Keith Kunz Motorsports and TRD are joined at the hip. You know Keith and his partner Pete Willoughby have meant so much to driver development. Toyota and TRD are in driver development. Our foundation you know if basically built across Keith's shoulders, so for us it's a tremendous opportunity. We just love the idea to be able to give a young, a young guy or gal the opportunity to race their way into the Chili Bowl. I mean think of it. It's like a super late model winner at Concord getting to run in a (Joe) Gibbs (Racing) Cup car at the Daytona 500. It's a tremendous idea. I applaud Keith and friends at the track for putting this thing on."
What was it about Keith Kunz' program that TRD saw at the beginning of this journey that has led to what it is now?
"Well, it starts with Keith Kunz and Pete Willoughby. They are the heart of that organization. Our involvement with Keith, it didn't start off as hey, we've got a plan of driver development and we're going to have this great partnership, blah, blah, blah. It started off with Toyota just wanting to grow our presence in grassroots racing. I love midget racing. I have more fun going to a Putnamville, Indiana or Kokomo or you know one of these Friday, Saturday night dirt races. That's racing. That's why we got originally into a midget race. We had a cylinder head off our NASCAR truck engine and we designed a block around it and we took it midget racing. That's the genesis of it, but once we got to know Keith and we went racing for a little while and then we started seeing these young kids coming up through midget racing and you know got to know Kyle (Larson) and his family for example. We tend to look at Kyle Larson as kind of this great example as what turned the corner for us because we recognize the tremendous talent that he was and we really didn't know what to do with it. I tell the story of one summer in the middle of July when we were still racing a Chicago Cup race. We took Kyle to Chicago and walked him through the NASCAR Cup garage and introduced him to Michael Waltrip and Joe Gibbs and they were, they liked to meet him, but we didn't really know what to do and the rest is history as they say. That kind of woke us up and we just started putting some process behind it. I'm just the guy that gets to sit up here and represent, but the real heroes behind this program are standing in the back. That's Jack Irving and Tyler Gibbs. Those are the guys that were the architects and they're the ones that do the heavy lifting week in and week out and build these relationships. The key to it is finding the right team partners and the people with the right character to take care of these kids because there's plenty of families – not plenty. There are some folks that have the resources to help these young kids, but more than not that don't. You know Keith already spoke to it. Look at our sport relative to stick and ball. Basketball you need a ball. In baseball you need a glove and a bat and a ball. It's hard to put all the resources together to sustain a path to the top of the motorsports ladder. For every Jeff Gordon, who ran some midget races back in the day, right? For every Jeff Gordon there are 10 that never got a shot and that's what's cool about this is you're giving – it's a golden ticket. It's a Willy Wonka opportunity for a young person and I just think it's a tremendous idea and again, applaud Keith and our friends at Millbridge Speedway for putting this together."
How did the idea of starting a driver development program for Toyota come about?
"If you had asked me 10 years ago, I would have said that manufacturer's don't have any business developing drivers. You know you look at Kasey Kahne being brought up as a Ford driver and getting poached by Chevy or Jeff Gordon, kind of all of these examples – what we came to realize is one, why shouldn't manufacturers have a role in driver development? From the competitive perspective you have two options, develop your own or steal them and you know Rick Hendrick and I have had a friendly you know jab about that because you know he'll say "I'll just steal them from you." Arguably, he did already, but that's okay because the second part of it is more altruistic I'd say and that's that I think as a stakeholder in this sport, we have a responsibility to give back and we recognize – and the troubling part about it is Toyota doesn't own racing teams. That's not our role. The tough part about it is we'll lose as many of these young kids as we'll be able to keep just because you know the higher you climb the ladder, the fewer seats are available. That's what keeps me up at night, frankly. But the fact is that the sport will still benefit from the pipeline and if we can't find seats for everybody, then hopefully guys like Rick and Roger (Penske) and Richard (Childress) and the other tremendous team owners in this sport will have the opportunity to benefit."
LOGAN SEAVEY, Keith Kunz Motorsports driver
What has Keith Kunz meant to your career as someone who has started in Outlaw karts?
"I've been with Keith here a few months now. The amount my career has changed in just those few months is pretty unbelievable. Just to think two years ago I was at the Chili Bowl with no ride and I got a couple hot lap sessions and you know here I am two years later with the best team in midgets and hooked up with TRD. They do a lot for young kids and this race obviously proves that they're still willing to do a lot for you know kids that wouldn't normally get a shot. It means a lot to me, you know as something I grew up racing, to see this race happen would have been – dream come true for me at 16 to be able to run a race to where if you were to win you'd get to run Keith Kunz' midget. I'm really looking forward to seeing who wins this race and I really believe that – I think that they can perform and prove that Outlaw kart racing is one of the best training grounds for young drivers."
You said Outlaw karts are the proving ground right now for young kids on the dirt side, why?
"Mainly I think it's the style of racing. You grow up and it's just such close racing and the cars are so fast and especially in Northern California it seems to be that, just the style of racing you know at the main tracks, Cycleland or Red Bluff. Every race is so competitive and it's been around for 30 or 40 years and it's just starting to come to life that this is the real deal. To me, you know like I said, it's just the style of racing and for whatever reason it seems the Outlaw kart drivers transition to midgets and sprint cars quite easily and I'm not exactly sure why. I think it's just the horsepower and how small and how light the cars are. Even, you know, you get a midget or a sprint car guy that comes back and they'll try to run an Outlaw kart and you know they struggle and they talk about how hard it is and you know they always for whatever reason they say that they realize why Outlaw kart drivers transition so well to midgets and sprint cars is because Outlaw karts are so hard to drive and they're just so fast and the racing is so close and it's a really aggressive style of racing and I think you kind of notice that a lot lately in the midgets is that midgets is really aggressive and fast-paced race."
What makes transitioning from outlaw karts and midget racing easy for people?
"I would say the biggest thing about with outlaw karts and midget racing is just you're racing with momentum. Any time you break your momentum in a midget or an outlaw kart, you're going to lose a lot of speed. It comes with a lot of racing. It's just being efficient with your momentum and any time – you know I think that transitions well from outlaw kart racers to midget racing is that for how small the cars are, you do have a lot of power, but in the grand scheme of things really you don't have a lot of power. You've got to keep your momentum up and I think that's probably the biggest thing. Also, you know the cars are just so light and so fast, so twitchier, however you want to say that. I think that for whatever reason, there's a lot problem a lot of reasons that the kids transition really well and I think that's why you see that quite a lot."
CHRISTOPHER BELL, Joe Gibbs Racing driver
Are we ever going to see somebody come out of the open-wheel ranks that actually goes to IndyCar and find that American driver that turns things around over there?
"No. Really the reason why we all go to NASCAR is because that's where the path takes us. There's no other path to go to IndyCar. Those guys don't care for us, so that's why we don't go there."
What would an opportunity like this mean to a young racer?
"As a young racer, that's just what you hope for is an opportunity. I think it's a great idea for Keith and Toyota to kind of put their necks on the line and say 'hey, you know what, we want to give a kid an opportunity.' The application process is going to be great, that way you make sure whoever wins it is the real deal. It's not a Kyle Larson who already has a ride or something like that. It's going to be a kid that's looking to make that step for the first time in their career. I applaud them for what they're doing. Driving for Keith has been a stepping stone to NASCAR for a number of years. I think maybe Cole Whitt was the first one and Kyle Larson is the most notable, but he's had a bunch of race car drivers that move on up to NASCAR and you know that's what all these kids want, so it's a great opportunity for them."