Petty Team Partners With Kroger and Coca Cola for Coca-Cola 600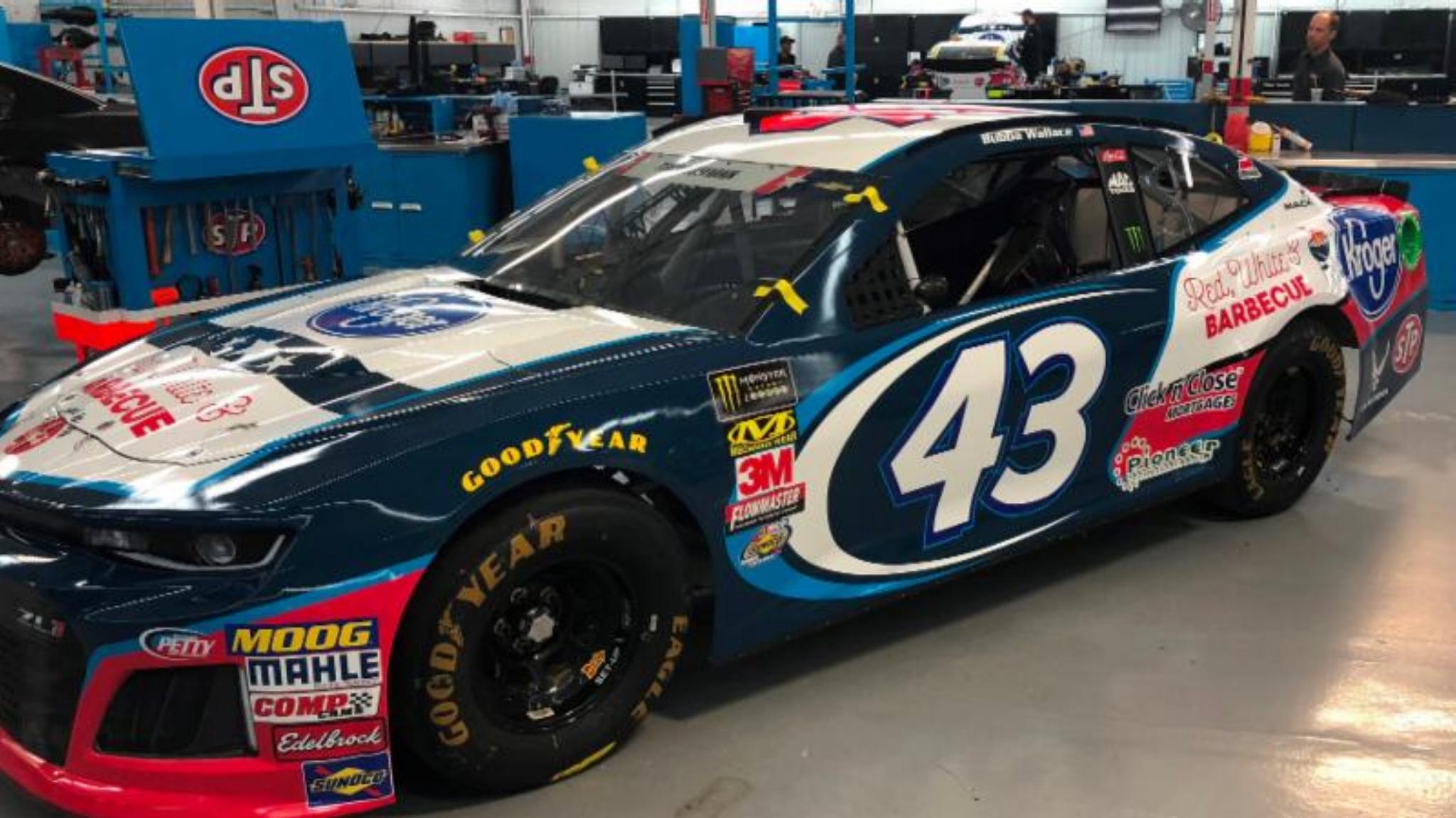 Bubba Wallace will sport Red White & Blue in the Coca Cola 600
RPM
Richard Petty Motorsports No. 43 entry for driver Darrell "Bubba" Wallace Jr. will feature new patriotic red, white and blue pain scheme for this weekend's Coca Cola 600 Monster Energy NASCAR Cup Series race at Charlotte Motor Speedway.
RPM will partner with the Kroger grocery store chain and Coca Cola to promote their barbeque campaign that kicks off with Memorial Day weekend. Kroger's "Honoring Our Heroes" campaign, which is a nationwide initiative to help veterans and transitioning service members and military spouses find meaningful employment opportunities.
Wallace's car will carry the name of a fallen soldier in honor of Memorial Day, honoring Technical Sergeant (TSgt) Scott Duffman who gave his life in the line of duty while stationed in Afghanistan on Feb. 18, 2007.