Ferrari revises Halo mounted mirrors appear in Monaco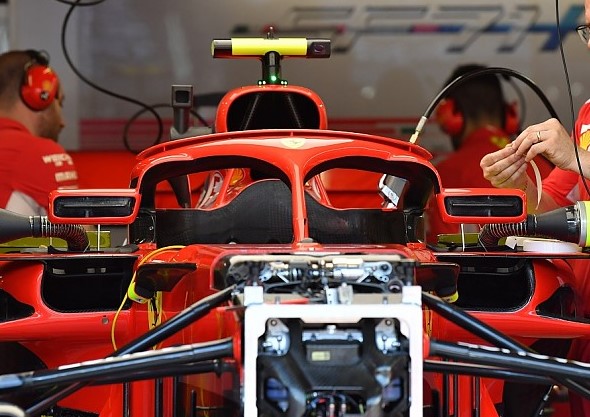 Revised Ferrari mirrors
Ferrari's revised halo-mounted mirrors in place on the cars for use at this weekend's Monaco Grand Prix, following an FIA-issued directive.
Teams were informed at the Chinese Grand Prix that rear-view mirrors could be mounted on the head protection device, which came into mandated use for 2018.
Formula 1 Race Director Charlie Whiting allowed the device in Spain but cautioned that he did not expect Ferrari to keep the same approach in Monaco, quipping "if we do we're probably going to see the stewards about it."
The FIA subsequently released a statement, accepting the wording of its regulation had been open to interpretation, clarifying:
"Whilst the FIA accepts that teams will legitimately design the mirrors, housings and mountings to minimize any negative aerodynamic effects they may cause, we believe that any aerodynamic benefits should be incidental, or at least minimal. In order to ensure this is the case all mountings must:
"a) Provide a meaningful structural contribution to the mounting system. If you use more than one mounting you may be asked to satisfy us, by way of a physical test, to demonstrate this.
"b) Be mounted to the lower and/or inboard surface(s) of the mirror housing."