Video: Apollo IE Hypercar driving on Monaco GP Circuit!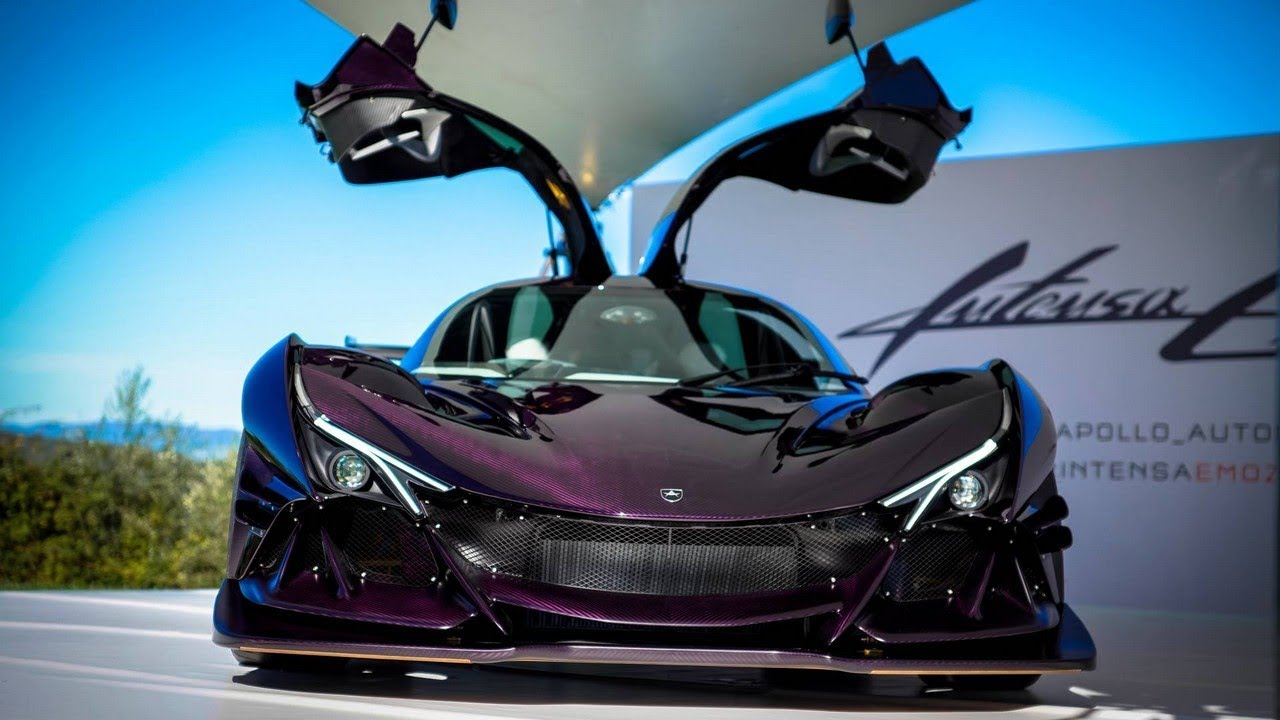 Apollo 1E Intense Emotion
The Apollo IE (Intensa Emozione) driving around the roads of Monaco.
The IE costs €2.3 Million and is limited to just 10 cars (All sold) It is powered by a naturally aspirated 6.2 litre V12 with 780 HP, got an 9,000 rpm redline and torque of 760 Nm, housed in an all carbon-fiber body.
This particular IE is called Purple Dragon and is finished in a purple carbon fiber and gold wheels.