Qualifying Day for the 2018 Indianapolis 500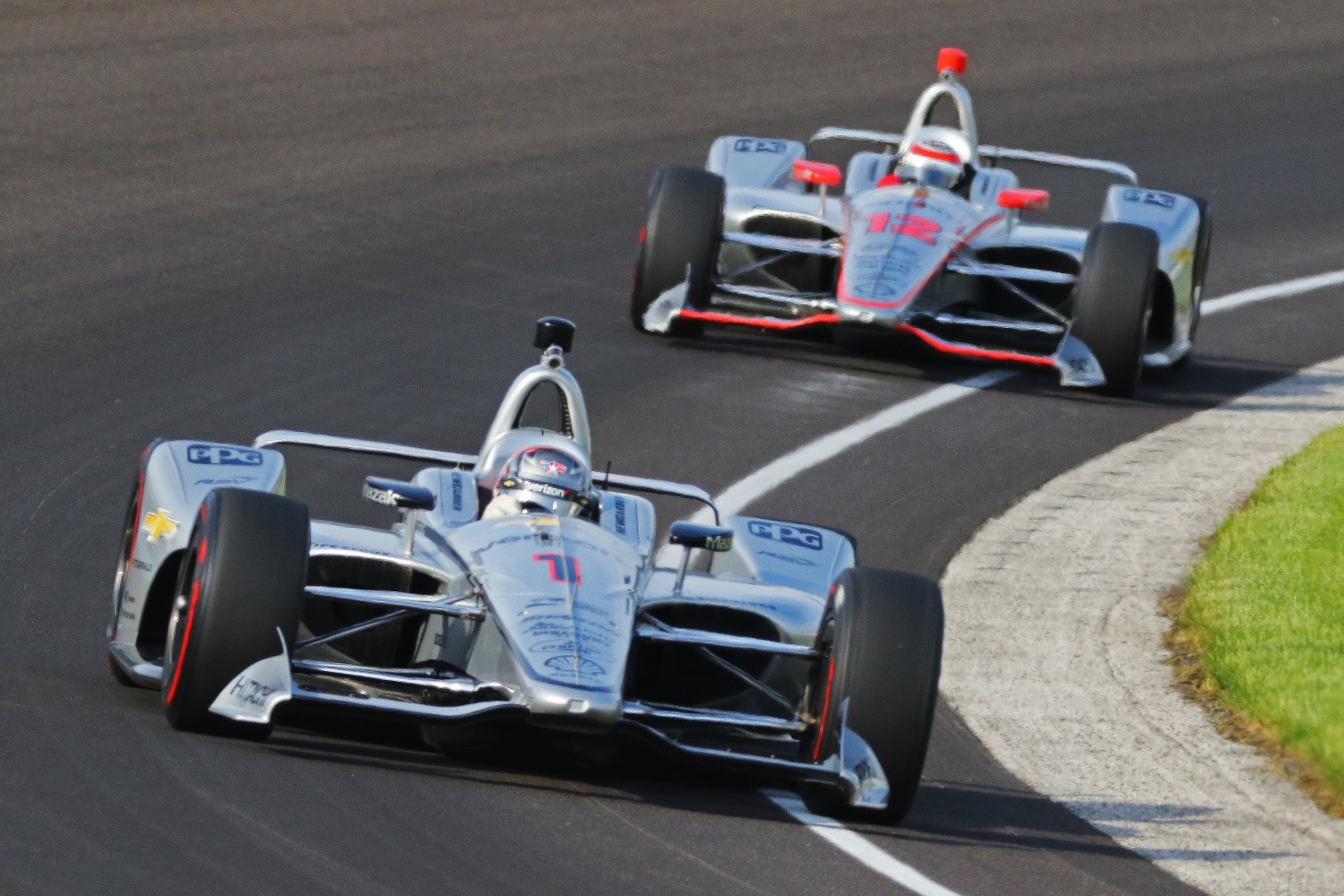 Team Penske is strong on the oval
UPDATE IndyCar has just announced that the first practice will start at 8:45 am. Each group will get only 20 minutes of practice time. The third session that was going to be a practice session for all cars has been cancelled.
05/19/18 We are currently delayed for IndyCar practice due to heavy rain overnight. The track dryers are out on track trying to get things dry so practice can start at 8:45 am. Each group will get an equal amount of time for their session, which is now 30 minutes.
They will practice in two groups this morning. The groups are split by the qualifying draw.
James Davison, who crashed his number 33 entry for Foyt racing on Friday afternoon, is in the first practice group and is ready to get out there and shake down his repaired car.
Helio Castroneves, making his return to IndyCar for the month of May, is out bouncing around on track, waiting for group one to go out and practice for the final time before qualifying.
Yes, the skies are cloudy and looking like it will rain any minute. After the false alarm yesterday, I am not making any predictions for today's weather.
AR1 will keep you updated as the day unfolds.
Lucille Dust reporting live from the Indianapolis Motor Speedway