Indy 500 Qualifying Order Set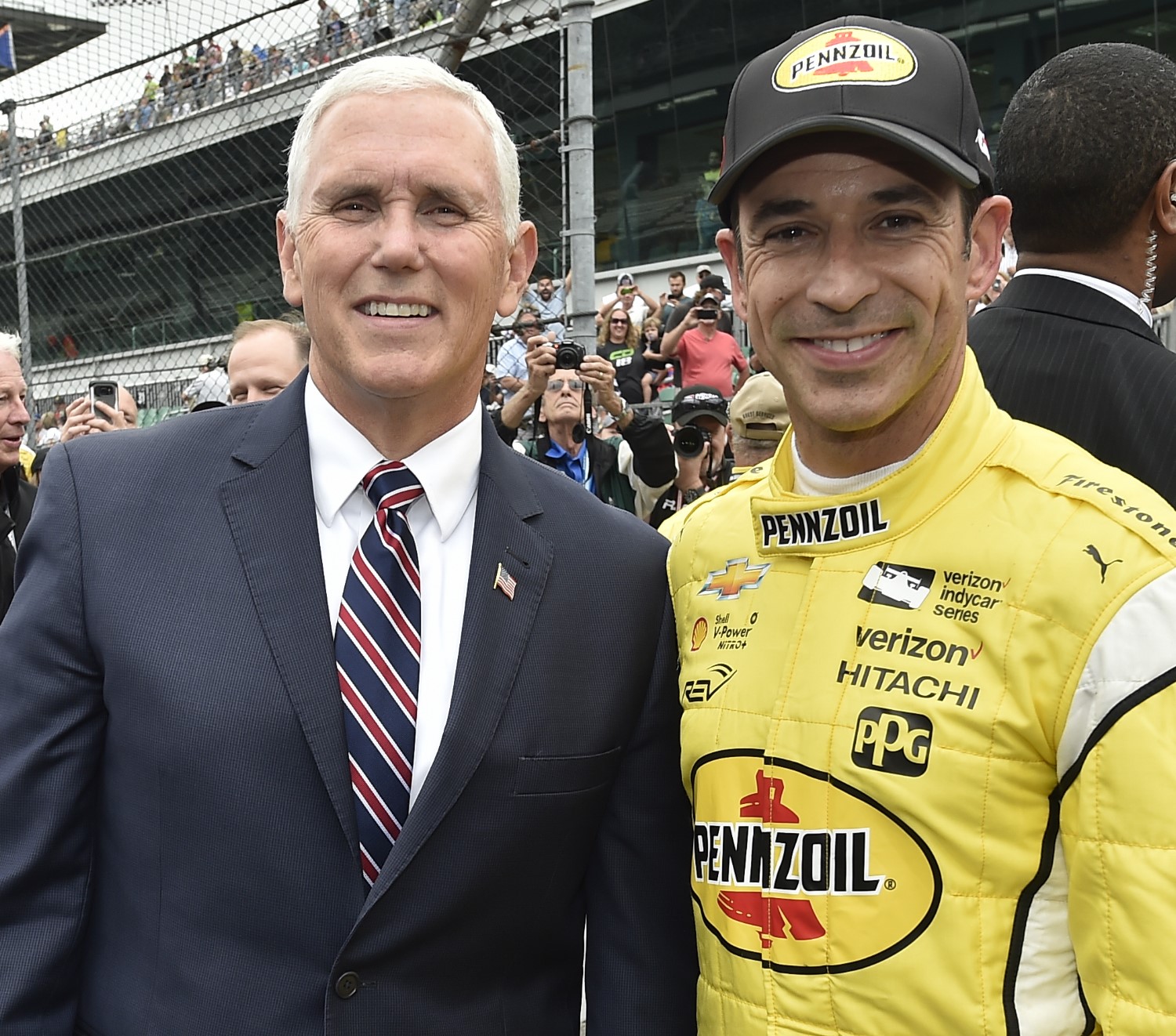 VP Mike Pence and Helio Castroneves
Qualifying Order
On Friday evening, the order was set to Saturday's qualifications for the 102nd Indianapolis 500. Although each team drew slots in qualifications for primary and backup cars, it is unlikely that teams will be utilizing the backup or "T" cars. A.J. Foyt Racing with Byrd/Hollinger/Belardi driver James Davison had a massive shunt in Friday practice, but it remains to be seen if they will not be able to utilize their primary car, despite significant damage. In either case, the team will have a lot of work ahead of them.
Qualifications are set to begin at 11 am Eastern time on Saturday. With weather a substantial factor in the performance off these cars, going out at the right or wrong time could mean the difference between making or missing the Fast 9 set for Sunday.
With 35 cars entered for the race, it could play a role in deciding which two drivers go home.