IndyCar will not change cars for race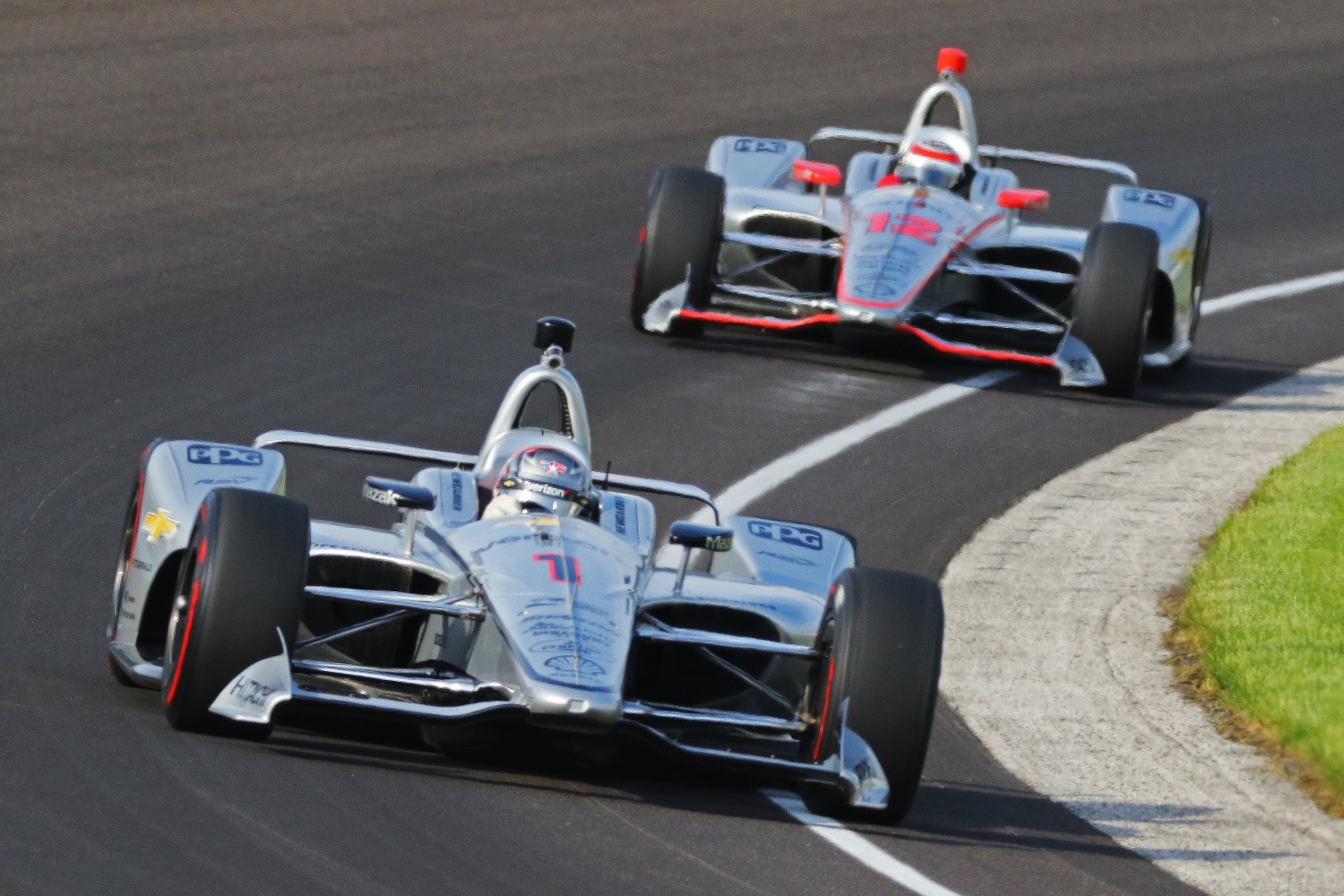 The Penske Chevy drivers are happy with the car. They are fastest and if no one can pass them at the front they are quite happy with the situation
Despite some drivers expressing worries over the difficulty of passing with the 2018 aerokit in superspeedway trim, Jay Frye, IndyCar's president of competition, has confirmed the governing body won't be adding 'last-minute' downforce for the race.
Several drivers have been pointing out that while the front two in a convoy of cars can pass, further down the line it gets increasingly difficult to pull off a maneuver around the car in front. The 2018 spec Dallara aerokit has less downforce than the manufacturer aerokits but more drag. Team owner Dale Coyne described the aero effect to Motorsport.com as being "more intense, but narrower, so you tow up real fast – faster than with the last car – but when you move out to pass, you just don't pull past at a great rate. The passes you have seen are coming at the end of the straights, where you come up the inside and just steal the line of the guy on the outside."
However, Frye confirmed to Motorsport.com that IndyCar would not be making any last-minute adjustments to downforce levels in race trim.
"No, absolutely not," he said. "We ran a lot of laps before we got here this week, and we were encouraged with where we're at. We're hearing lots of different things from lots of different drivers and actually we're encouraged by that too, because the range of opinions is all spread out. It's a little different for everybody.
"Remember, last year we had frozen the aero regulations, so the teams were dealing with the exact same car they'd run the year before. Now it's different, we've tested here with this car, there were no complaints but now it's game time and the wick gets turned up.
"We monitor every practice, every day, get around and talk to everyone we can and there's not a consensus about what's happening. We've talked to some people who say they couldn't be happier with the cars and others who are struggling a bit and that's racing… That's why we do what we do.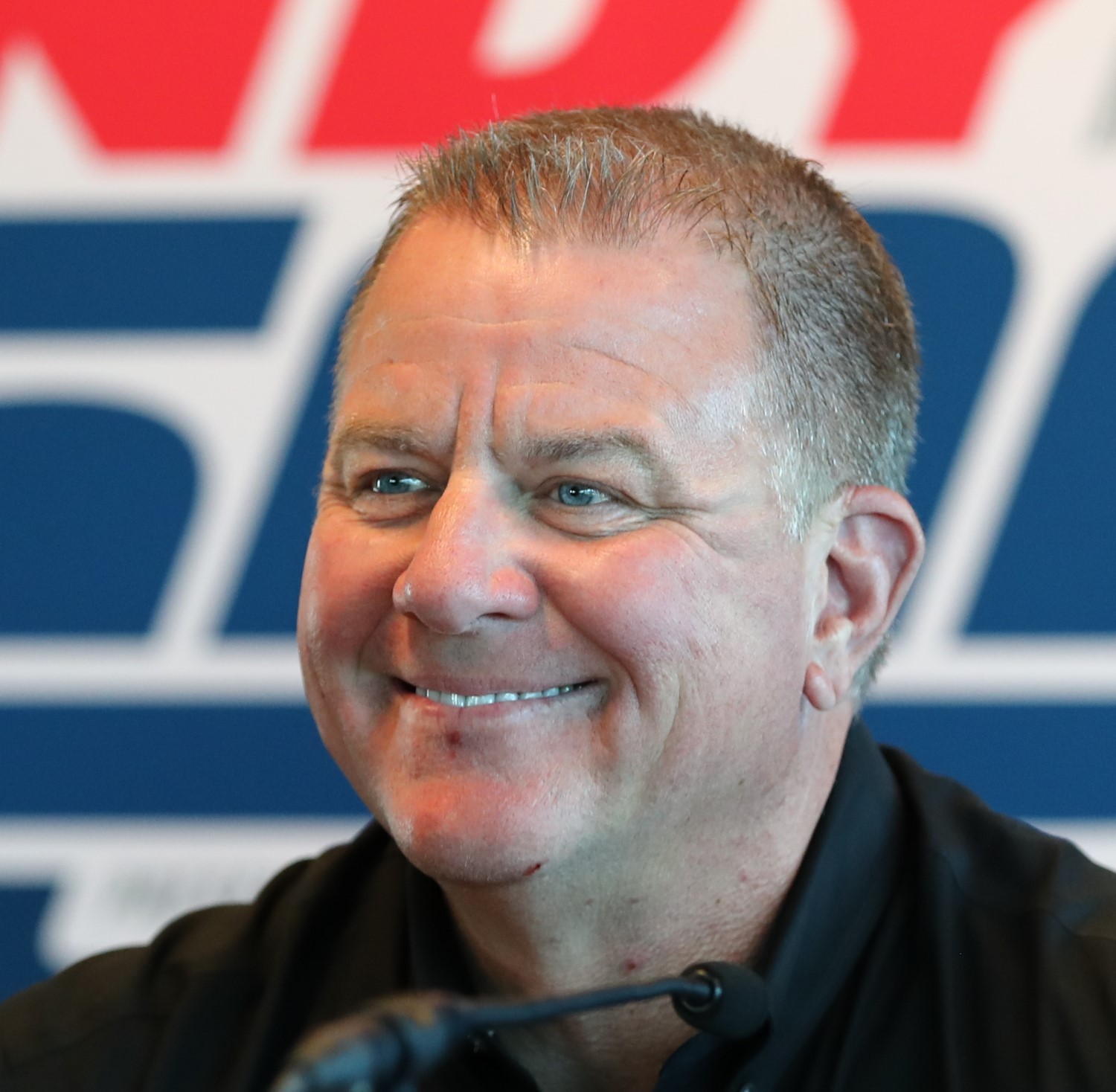 Jay Frye happy
"We've had Tuesday, Wednesday, Thursday, Friday – 28 hours of practice – and there are teams still trying to find their sweet spots. But overall we're pleased with how the car's been functioning, the speeds are in the range we thought they would be right out of the box, and this is only Year 1. There's a lot of a potential.
"So we've seen this new car practicing and racing on street courses, road courses, and short ovals. This was the other big box to check coming here and we're happy with it. Nothing we've seen from this car has surprised us in any way."
Frye was also satisfied that the car had reacted well in James Davison's shunt this afternoon.
"We've had the car crash here, Takuma [Sato] had an incident at Texas Motor Speedway and then James Hinchcliffe crashed at Phoenix last fall," he said, "but I think this is the first one that involved the car going backward at high speed, and the rear flaps [to prevent take-off] worked well, all systems worked as they should." Motorsport.com