Latest F1 news in brief – Friday
James Key looks forward to a bright future with Honda

Toro Rosso can win with Honda – Key

Pirelli should supply 'qualifying tire' – Ricciardo
F1 must 'rediscover DNA' – Abiteboul
Williams understands flaws, not writing off season – Lowe
Horner: F1 could shoot itself in the foot
Toro Rosso can win with Honda – Key
(GMM) Toro Rosso remains happy with its new relationship with Honda.
James Key, the junior Red Bull team's technical boss, said that unlike McLaren in the past three years, Toro Rosso is enjoying working with the Japanese manufacturer.
"The honeymoon is long over," he told Speed Week. "The relationship has already become much deeper. The cooperation is exemplary."
Key said being a works team is a novelty that Toro Rosso is not used to, but is enjoying.
"It's a challenge that we gladly accepted," he said. "We have never had the opportunity to work so closely with an engine manufacturer. We have more responsibility as a factory racing team.
"It's a completely different situation to being purely a customer," said Key.
"Life at the track is easier as I find that Honda responds to each of our wishes."
The latest reports reveal that Toro Rosso's owner Red Bull is now in talks with Honda about a supply of Japanese engines for the main F1 team.
But Key said Toro Rosso can win with Honda.
"Where are the rules that say the other teams can't win?" he smiled.
"I think it's feasible that we can catch up with the best teams. And with a bit of luck, a podium finish is definitely possible.
"In the longer term, we want to get in a position to win races with Honda," Key said.
Pirelli should supply 'qualifying tire' – Ricciardo
Ricciardo wants hypersoft tires at every race
(GMM) Daniel Ricciardo says it would be better if teams could select even softer tires at each grand prix.
The Red Bull driver said the recent Spanish grand prix was a perfect example of when an even softer compound would have spiced up the action.
"I don't understand why we can't have the hypersofts at every race. Or at least in qualifying," he told Globo.
In Barcelona, Pirelli supplied the medium, soft and supersoft tires to drivers.
But Ricciardo says that, at a circuit like that, the hypersoft would be effectively "a qualifying tire that is very different from the race tire".
"It was already obvious on Friday that the top six would use the soft in qualifying and then try to stop once with the medium. It was no secret," he said.
"I think if we did that it would create more options and surprises, because right now it's a little predictable," Ricciardo added.
F1 must 'rediscover DNA' – Abiteboul
Abiteboul
(GMM) Formula one needs to rediscover its "DNA", according to Renault boss Cyril Abiteboul.
The Frenchman says that in recent years, as the popularity of Formula E and the world endurance championship increased, the core message of F1 has become confused.
"We can't just mix it all up," Abiteboul told Speed Week.
"The life of the engine, the durability of tires, the amount of fuel, this is for me no part of the formula one DNA," he said.
"Le Mans was always about reliability, but grand prix racing should always be sprint racing from the lights to the flag."
However, Liberty Media is open to changes, as it considers a big shake-up for 2021. And the aero rules are changing for 2019 to help spice up overtaking.
"We took care of the aerodynamics for 2019," Abiteboul said, "but important issues remain untouched.
"We have not talked about tires. I understand that with a targeted degradation, the race should be exciting, but what does it mean if drivers have to save fuel?
"In my view, formula one must be clear about what it represents for the fans. With hybrid technology we have breathed a modern wind but I do not understand what the real message is," he continued.
"We have a very good saying that to me applies in formula one — you should never fix something that is not broken."
Williams understands flaws, not writing off season – Lowe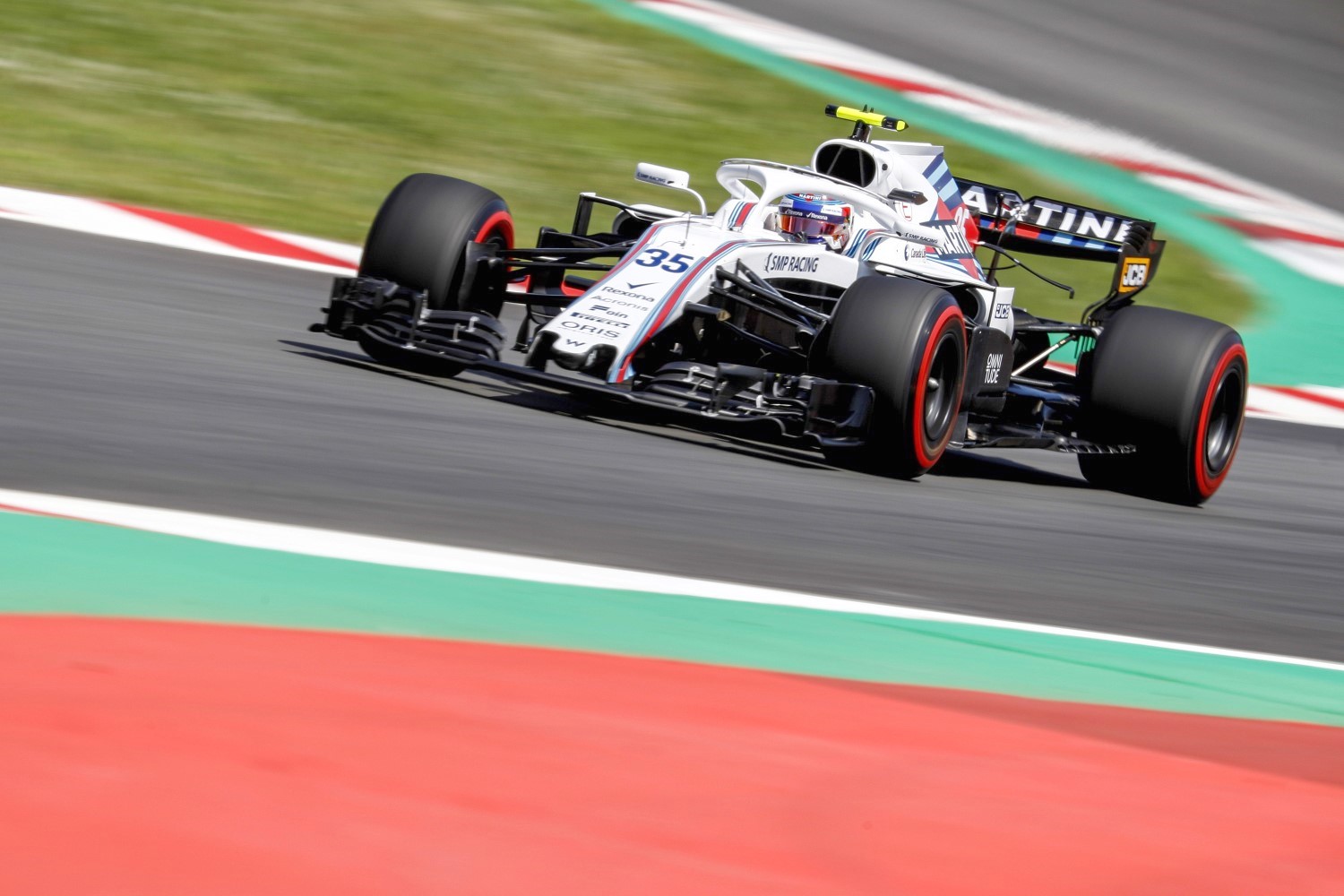 The Williams FW41
Williams technical chief Paddy Lowe insists the team aren't writing of the 2018 season despite their current situation, which sees the squad sitting last in the standings with just four points, whereas last year they had 18 points after five races.
The team has struggled to get on top of its FW41 which follows a new high-downforce philosophy, unlike previous cars which have focused on top-speed and therefore performed best at circuits with long straights such as Baku, Monza and Malaysia.
Lowe admitted the team knew the car was flawed when it first hit the track during pre-season testing in February and they have been working to better understand why that is.
"From the minute this car ran it was clear there was some issues we had to deal with said Lowe during the Spanish Grand Prix weekend.
"We haven't yet brought anything [to the car] that solves those issues so we shouldn't expect it to be any better. But we will do in due course."
Lowe says the design team now have an understanding of what they believe the problem to be and are working on correcting it – and are therefore confident of recovering some of the lost ground in the championship later in the year.
"There are issues which we understand – we think – we can never guarantee anything in this business," he added. "The good news about that is that as you uncover issues and are able to solve them it gives you greater hope for the future. That's within this year, not writing off this season.
"We've put in place a program, which we call a recovery program, to bring the car to the level that we intended [at the start of the season]."
Horner: F1 could shoot itself in the foot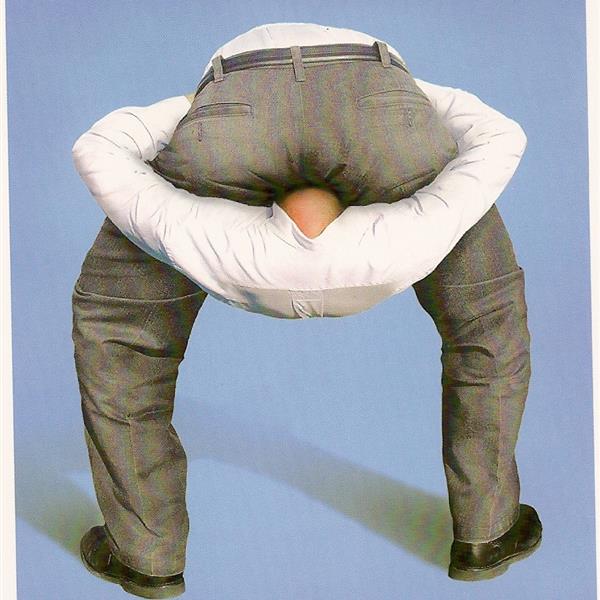 F1 rule makers made mistake with wider tires and bigger aero downforce, and now they want to take the downforce back away
A raft of new rules have been adopted by the FIA for Formula 1 which will come in 2019, although Ferrari and Mercedes have supported the tweaks Red Bull F1 chief Christian Horner believes that the decisions were rushed and not thought through.
During the Spanish Grand Prix in Barcelona, Horner did not mince his words with regards to the subject, "Sometimes this sport has the ability to shoot itself in the foot. The work that's being done for 2021 is all good stuff."
But some of the aero rules have been fast-tracked for introduction as early as the start of next season, "The problem is a snapshot of that has been taken, it hasn't been fully analyzed – there are no proven conclusions from it."
"It's then been rushed into a set of regulations which completely conflict existing regulations so now they're scrapping around trying to tidy that up."
"It just completely changes the philosophy of the car. The front wing will be wider, it will be different. The point that the air meets the car is the front wing and that then changes everything behind it: suspension, bodywork, absolutely every single component."
"We talk about costs and being responsible, what's just been introduced is a completely new concept, a completely new car that will cost millions and millions of pounds."
"I just find it frustrating that decisions are made on zero evidence or zero conclusions, on theories and the burden of costs is passed onto the teams. Is it going to guarantee that the cars can follow closer next year? Probably not."
"It was rushed after Melbourne because it was a race without a lot of overtaking. When has there ever been any overtaking in Melbourne?"
"And then we've had three great races, so shouldn't we be looking at the tracks and tire compounds and how they influence races rather than burdening the teams with what will be hundreds of millions in costs?"
"If you look at the nature of the circuits, long straights with big stops and hairpins like China, Baku and Bahrain – they were all good races. Those types of circuits always produce good races. Focus on what is creating good racing," insisted Horner.
The new regs are likely to make cars about 1.5 seconds a lap slower on a 90-seconds lap time, but is being introduced to allow for drivers to be able to follow the car ahead without aero generated turbulence that currently negates efforts by drivers to hunt down and overtake on track.
Mercedes team chief Toto Wolff revealed that the rules were not universally popular, "I haven't seen [Horner] that livid. It seems to be upsetting them massively. I don't know why for us it was a 50-50 decision. We wanted to be supportive of the work that's been done and the direction looks correct."
"I think the biggest factor is that the teams that are fighting for the championship this year will need to switch their development at a certain stage into next year's aero regulation because it's so different. That is complex and that is probably the biggest factor," explained the Mercedes boss.
Ferrari technical director Mattia Binotto added, "It is a big change, a drastic change to the rules, to the aero. I think each team will be focused on trying to develop what are the new regulations, it's quite a game changer."
"I think that as a team we have a duty and a task to improve the show, to improve Formula 1. I think that certainly, the regulations may be a good step in that respect."
"Overall I think from an egoistic point of view we could have stuck with what we had at the moment but I think that looking at the show and the good for the sport, it was the right choice," concluded Binotto.