Fittipaldi moved to Indy for rehab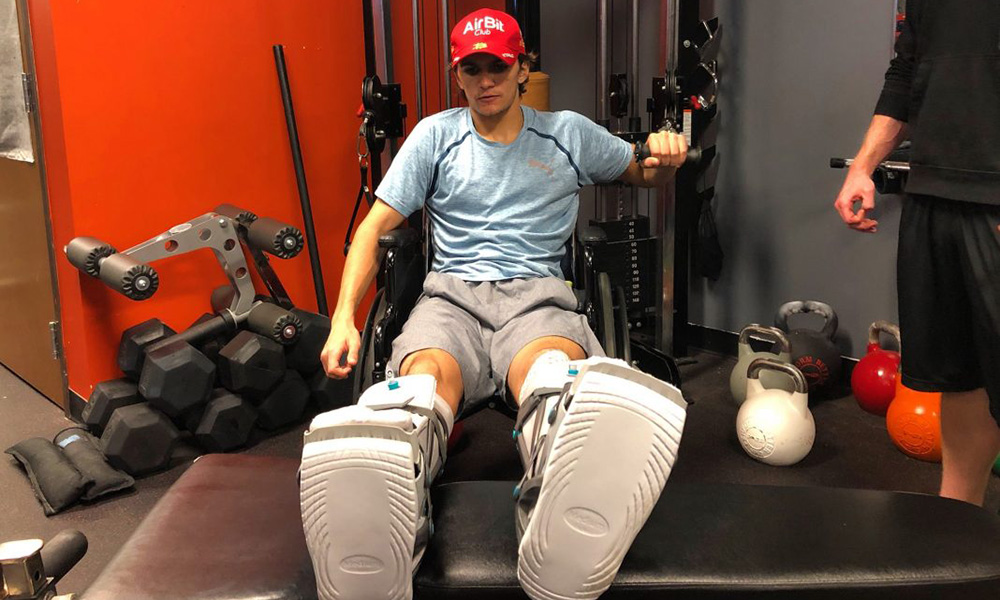 Fittipaldi at Jim Leo's PitFit Training facility
Pietro Fittipaldi has begun his rehabilitation following his big accident in the FIA World Endurance Championship season-opening weekend at Spa-Francorchamps earlier this month.
The 21-year-old Brazilian sustained multiple leg fractures in a high-speed crash in Eau Rouge driving DragonSpeed's BR Engineering BR1 with Gibson power.
Fittipaldi has since returned to the U.S., where he is now undergoing a rehabilitation program in Indianapolis under the direction of IndyCar doctors Terry Trammell and Steve Olvey.
Trammell and Olvey has engaged Jim Leo, President of PitFit Training, for Fittipaldi's physical rehab.
Fittipaldi shared a note to his followers on Twitter, stating: "Big thank you to everyone for all the kind messages I received over the past week. I'm in Indianapolis now working on my recovery. We will be back racing very soon!"
While missing this month's Indianapolis 500, where he was due to make his race debut with Dale Coyne Racing, reports indicate Fittipaldi is targeting a return to the cockpit in eight weeks' time.