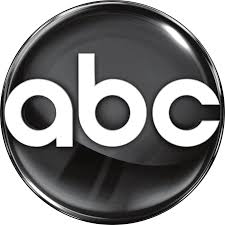 ABC delivers over 1 million viewers again, and again, and again
The Verizon IndyCar Series IndyCar Grand Prix at IMS Saturday on ABC pulled in a 0.8 TV rating (1.14 million viewers) between 3:30 PM and 6:00 PM ET, up 14% from last year's overnight TV rating of 0.7 and 1 million viewers, and equal to the the 2016 overnight rating of 0.8 also on ABC. The inaugural road race at Indianapolis Motor Speedway in '14 drew a 0.9 overnight.
AR1.com has stated repeatedly that 100% of IndyCar races need to be on free over the air network TV to ensure that every race draws at least 1 million viewers. All ABC races over the last 20 years have drawn at least 1 million viewers, whereas the cable TV races draw 1/2 of that at best.
This year IndyCar happens to be lucky that Donald Trump's booming USA economy has sponsors flush with cash, so teams are landing some sponsorship dollars, at least for the ABC races – which all draw 1 million or more viewers. Sponsors have near-zero interest in sponsoring a car on NBCSN races with so few viewers.
So what does IndyCar do with its new NBC TV contract? Only 8 races will be on free over the air network TV. Better than the five they have now but a far cry from the 100% the series needs to land a new engine manufacturer and a series title sponsor that will pay anywhere near what Verizon pays today.
With NASCAR in a downward spiral it was IndyCar's chance to overtake NASCAR as the #1 motorsports series in the USA, like it was back in the CART days, but somehow IndyCar managed to snatch defeat from the jaws of victory.