Latest F1 news in brief – Monday
Vettel wasn't smiling after Spanish GP as Ferrari struggled with the thinner tread Pirellis

Vettel concerned after Barcelona tire struggle

Vettel Claims Pirelli Changed The Tires To Suit Mercedes And Red Bull
FIA should make quicker technical decisions – Lauda
Mercedes chiefs want me to stay – Hamilton
Vandoorne should shed 'nice boy' image – Hill
FIA to investigate first on-track Halo incident
Vettel defends VSC tire stop
German GP Organizers Want F1 Contract Free Of Financial Risk
Grosjean handed Monaco grid penalty
Vettel concerned after Barcelona tire struggle
(GMM) Sebastian Vettel is concerned but not panicked after falling even further behind in the world championship battle in Spain.
The gap to Lewis Hamilton is now 17 points after Barcelona, although unlike in Baku the reason this time is that Mercedes was genuinely faster than Ferrari.
Vettel suspects it could be because of the tire compound thickness, which Pirelli changed for this race to reduce the risk of blistering.
"Apparently, the changes that were made did us more harm than it did our opponents," Ferrari's Vettel said.
"Fortunately, there are normal tires again for Monaco."
Mercedes boss Toto Wolff denied Pirelli made the change specifically to benefit the reigning world champions.
But now Sky Italia reports that Pirelli may test the pre-Spanish grand prix tires in the post-race test this week to see how they compare to the new ones.
"In the next few days there will be meetings and we don't know if the same tires will be used in France and Britain. But if they go back, it will be like admitting the mistake," a source said.
If Pirelli sticks to the plan, Vettel admits Ferrari has some homework to do.
"We need to understand why we struggled with the tires more than the others did," he said.
"I think we have the same tires in France and Silverstone so it's important that we find an answer."
In Ferrari's favor, Mercedes has struggled at certain circuits in past years, including Monaco.
"There are just some tracks that we are not that good at," Wolff admitted. "Monaco, Hungary, Singapore. Part of why that is we know, but part is still a mystery.
"So that's why I'm only partly celebrating," he added. "I'm thinking of Monte Carlo."
Vettel Claims Pirelli Changed The Tires To Suit Mercedes And Red Bull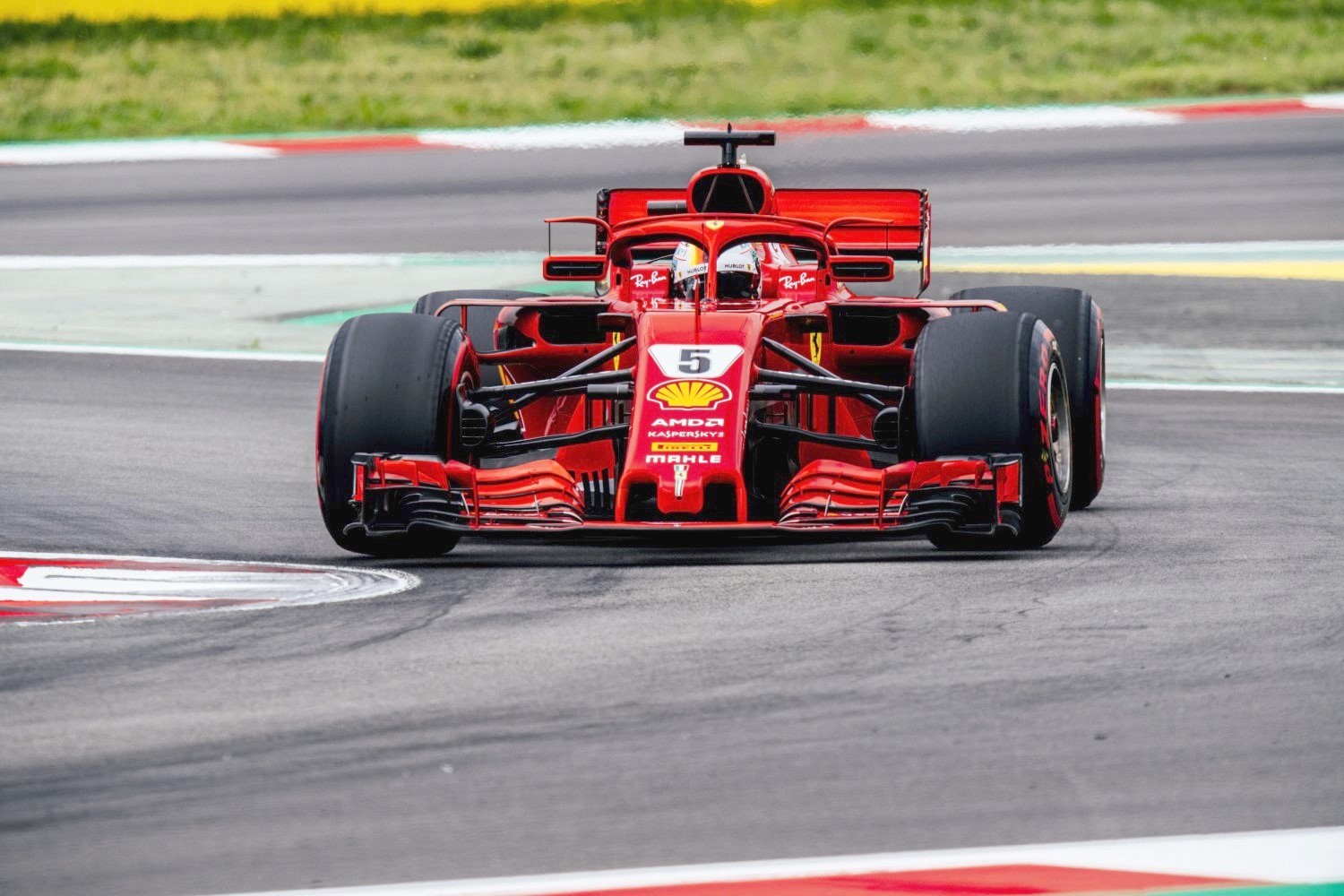 If they did change the tires to suit Mercedes, it worked. In Spain Mercedes had zero tire issues and Ferrari struggled
Following some blistering issues in testing Pirelli has made a change to the tires, which Sebastian Vettel believes was done at the request of two rival teams
Several weeks ago Pirelli announced it was bringing specially-made tires to three races this season, one of which is this weekend's Spanish GP.
It was in response to concerns that on the high-wear, high-grip surfaces the tires would blister heavily, something Mercedes encountered during testing.
Back then, Vettel claimed that Mercedes and Red Bull were running strange tire programs that had little relevance to actual race strategies, something he thought showed that they were specifically trying to influence Pirelli. Now he's brought it up again, saying:
"Obviously we have different tires because Pirelli reacted to the issues Mercedes had and Red Bull had in testing, so we'll see how that goes."
Not every team experienced issues during testing and rumor at the time was that the change was made purely at the request of Mercedes (and, apparently, Red Bull).
Pirelli claimed that the change to the tires (which basically involved making the compound thinner to reduce overheating) was something it was going to do for these races anyway, regardless of complaints from others.
Vettel's comments seem to suggest otherwise, though, which begs the question: should Pirelli have changed the tires just because one or two teams can't get on top of them? After all, if other teams aren't having any issues, surely that indicates that they've done a better job and should be rewarded for it.
FIA should make quicker technical decisions – Lauda
Lauda (R) and Wolff
(GMM) Niki Lauda has urged the FIA to speed up its process of deciding whether parts of F1 cars are illegal.
In Barcelona, Ferrari arrived with winglets attached to its new Halo-mounted mirror supports, but the FIA said they will have to be removed for Monaco.
"We think it's about the interpretation of the term 'attachment' and we think what they have done is not an attachment," said FIA race director Charlie Whiting.
"Now we will send out a technical directive to the teams where we will state everything very clearly."
He said clarifying a rule after a team pushes the boundaries is "normal", especially when rivals express "a difference of opinion".
"If it was clear that the Ferrari solution was against the rules, we would have not allowed it in Barcelona. Instead we are now going to explain everything," Whiting added.
It is not the only technical controversy regarding Ferrari at present.
Mercedes team chairman Lauda said: "There have been rumors about the smoke produced by the Ferrari when it starts. We're quite limited in the amount of oil you can burn."
He told Bild am Sonntag there is also a question mark about Ferrari's battery.
"That means they (The FIA) are investigating something. We do not think they're illegal, what I'm saying is that you cannot just investigate forever.
"Someday you have to decide: Is it ok or not? For me it has taken too long," said the F1 legend.
Mercedes chiefs want me to stay – Hamilton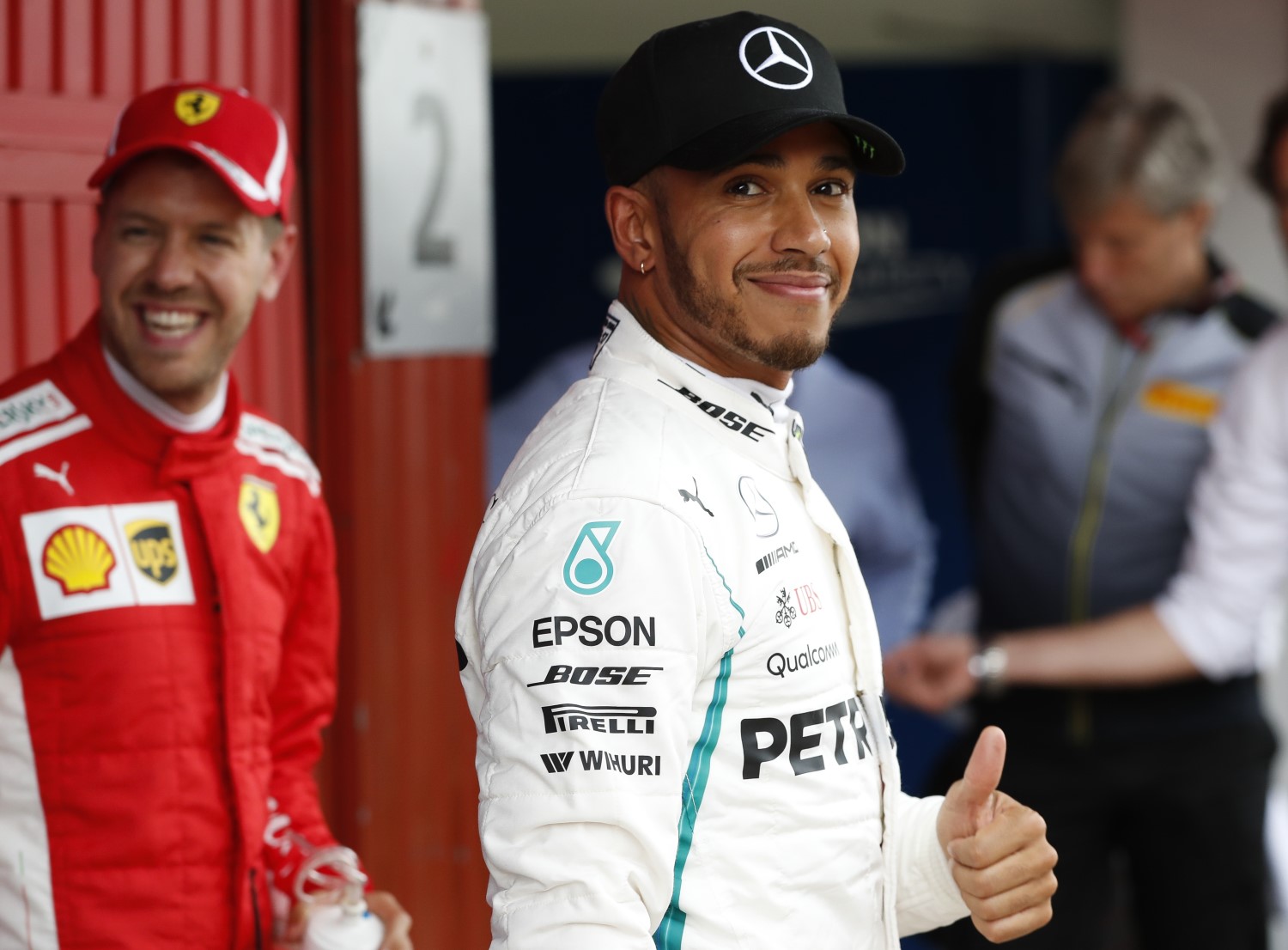 Rumor was Hamilton wasn't going to stay with Mercedes if he did not have the superior car. Aldo Costa has again delivered that as the Mercedes cars are now superior again. Hamilton cannot lose.
(GMM) Lewis Hamilton says even Mercedes' top bosses are on his side regarding the extension of his contract.
Whether the reigning world champion stays at the German team beyond 2018 is technically not clear.
But after winning in Barcelona, Hamilton told DPA news agency: "We are not far from finalizing things.
"It will hopefully happen in the near future.
"All the bosses are here and there is not a single person in the upper hierarchy of the team who has doubts, as far as I can tell," the Briton added.
Notably, Daimler CEO Dieter Zetsche was present at the Spanish grand prix.
Team boss Toto Wolff said of Hamilton: "Of course we do not want to lose him, but I also believe that he doesn't want to go somewhere else.
"Everything is ok. We've just had other priorities in recent weeks," he added. "We wanted to take care of the racing car.
"The ink is almost dry, and when it is, we'll let you know," Wolff said.
Vandoorne should shed 'nice boy' image – Hill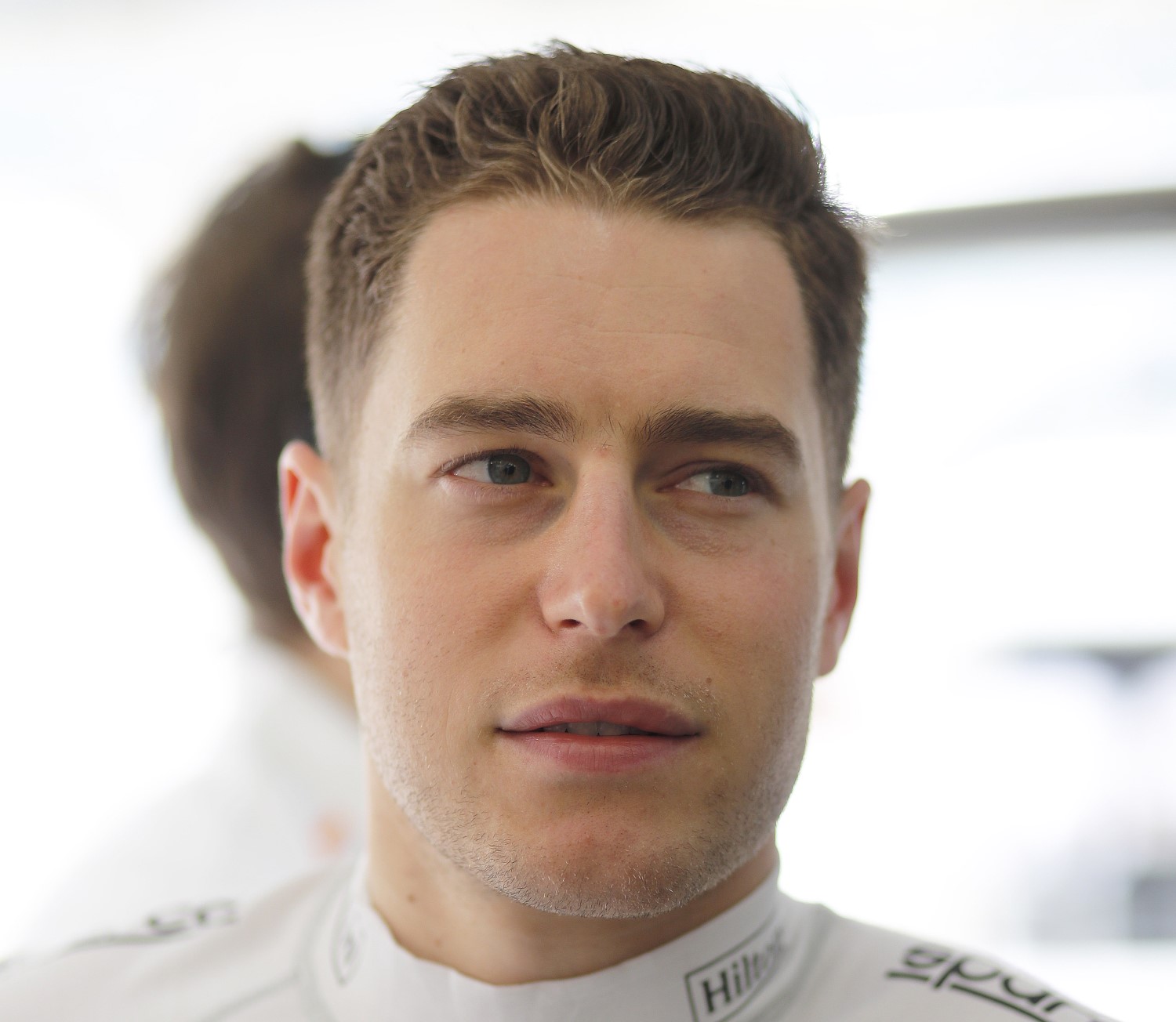 Is Stoffel Vandoorne too nice?
(GMM) Stoffel Vandoorne might need to shed his "nice boy" image in order to thrive in formula one.
That is the view of Damon Hill, the 1996 world champion who was once seven time world champion Michael Schumacher's closest rival.
Now, Hill says Belgian Vandoorne's talent is undisputed, but he might need to shift into a higher gear to be successful in F1.
"I've known Stoffel since the beginning. He was in the same category as my son and I always admired his talent," he told the Belgian broadcaster RTBF.
"He has a lot of potential. But in formula one, to be successful, you need something absolutely incredible, and with him we haven't seen that yet.
"He hasn't yet managed to get people to say 'Wow'. I think he has to let go a little, get rid of the 'nice boy' side and maybe become a little meaner," Hill smiled.
FIA to investigate first on-track Halo incident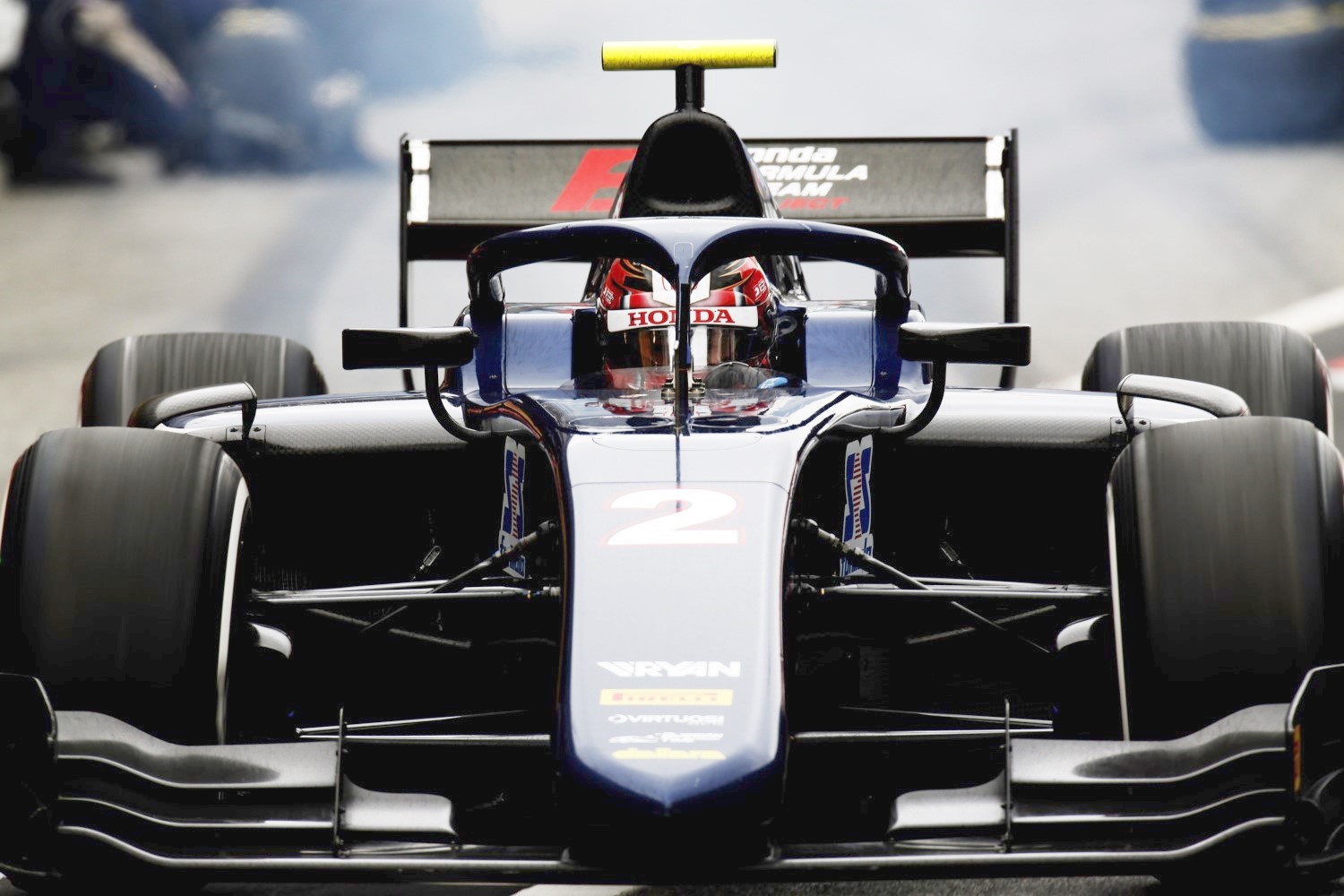 Tadasuke Makino
(GMM) The FIA will investigate the first incident that may have prevented the injury of a driver due to the controversial 'Halo' concept.
In Barcelona, a clash of wheels during the F2 race saw the car of a rival strike against the Halo of Japanese driver Tadasuke Makino.
Photos of the Makino car afterwards showed rubber marks on the Halo.
"Yes, we will conduct an investigation," confirmed FIA race director Charlie Whiting.
"Judging from the pictures we saw, it seems that if it was not for Halo, the consequences could have been severe. But this is only my initial conclusion.
"However, the marks on the Halo start just at the point where the load was doubled during the system tests. So even if his life was not threatened, it is clear that the consequences of the incident could have been worse," he added.
Vettel defends VSC tire stop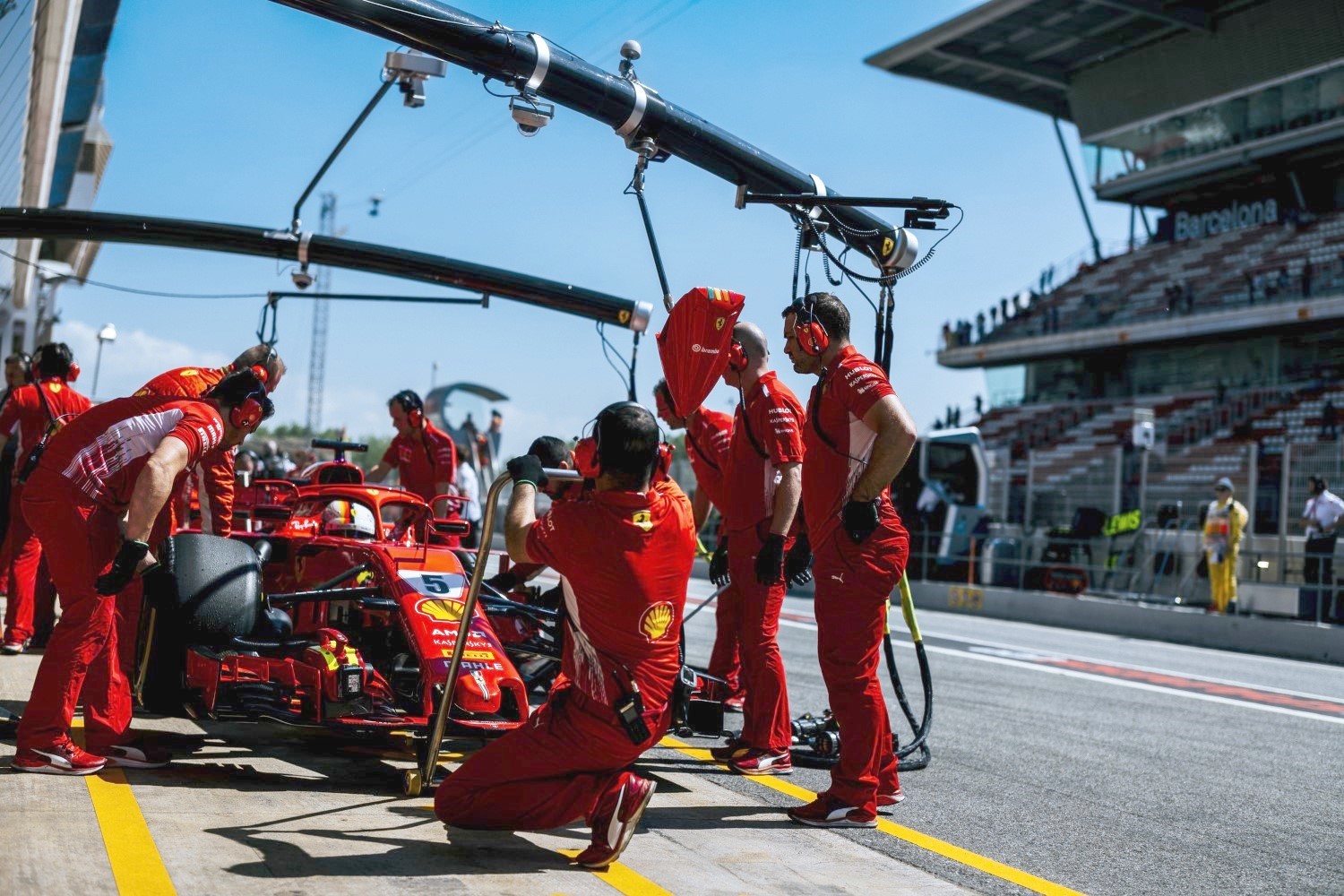 Sebastian Vettel in pits in Spain
His stop under the Virtual Safety Car (VSC) worked to his advantage in Australia, but in Spain it cost Sebastian Vettel an almost certain podium position and allow title rival Lewis Hamilton to extend his championship lead to 17 points.
While many questioned Ferrari's strategy, Vettel defended the move.
"We couldn't make the tires last, so for us it was clear we come in again," said the German. "I think it was the right thing to do. We were going through the tires too quick and therefore we were not able to stay out for another 23 laps.
"Even in the end, with the fresher set I wasn't able to attack until the end," he added.
The German's cause wasn't helped by a self-confessed error.
"Obviously, you have to slow down, the tires are getting cold and it's my mistake," he said. "I came into the box maybe a bit hot… well, cold with the tires, and overshot the position. And then the guys had to reshuffle and I think that cost us a bit of time. We had some traffic in the pitlane as well."
Reflecting on a race which witnessed an dominating 1-2 for Mercedes – which also re-took the lead in the Constructors' Championship, Vettel admitted: "One, we were not quick enough. If we are not able to see that then we are more than blind.
"Second," he continued, "I think we struggled a little bit over the course of the weekend with the tires. They changed at the request of other teams.
"Third, I think it was a poor weekend in terms of reliability. Kimi had an issue with the engine yesterday and had to change the engine, and then obviously retired in the race."
German GP Organizers Want F1 Contract Free Of Financial Risk
Hockenheim tired of losing their shirt on F1
German Grand Prix organizers said that they "cannot afford to host" the Formula 1 race at Hockenheim on current terms after this year and "any new contract has to be free of financial risk," according to Alan Baldwin of REUTERS.
The circuit, near Mannheim in the Upper Rhine valley, ends in July a 10-year deal agreed with former F1 CEO Bernie Ecclestone. Liberty said that it wants to protect traditional venues and Hockenheim, as well as Britain's Silverstone, "could be a test" of whether the F1 owner is prepared to put its money where its mouth is.
Hockenheim-Ring Marketing Dir Jorn Teske said, "We would like to have it (the race) in the future but the key point is we cannot prolong under current conditions. We would like to have a contract which will take the risk from us. This is the basic point. … We cannot continue in the same way."
He added, "It's a financial decision they have to take. Do they take the big money, let's say? Then we are out. Or do they believe in the importance of the traditional racetracks and an important automotive country, Germany?" Reuters
Grosjean handed Monaco grid penalty
Hapless Romain Grosjean pulled perhaps the dumbest move ever seen in F1. But Steiner, who doesn't rate Americans, thinks Grosjean is better. Steiner's bias is blinding him to reality
If Barcelona is difficult when it comes to passing, Monaco is even more so, and Romain Grosjean will head there in just under a fortnight's time aware that he has a three-place grid penalty for causing the incident which wiped out three cars on the opening lap of today's Spanish Grand Prix.
Losing control of his car at the entry to Turn 3, the Frenchman spun his car back on to the track in front of the chasing pack. In the melee that followed, Nico Hulkenberg and Pierre Gasly were eliminated.
"There's not much to say," said the Haas driver, whose teammate Kevin Magnussen went on to score 8 points. "I lost the rear end in turn three and I just spun.
"If you look at the footage, I had wanted to avoid contact with my teammate. Kevin had a bit of a wobble, I lifted off the throttle, and then the car just went.
"I'm sorry for the others that were involved," he added, "there wasn't much I could do once the car went. Kevin had a good race, which is good for the team. I had wanted a steady race, but that wasn't today."
The stewards did indeed look at the footage and they had plenty to say.
Grosjean was following Magnussen who had a momentary loss of control, they agreed. Grosjean avoided his teammate which caused him to lose control of the car to the left of the track at the entry to Turn 3.
Grosjean explained to the Stewards that he felt that his momentum was going to carry him to the center of the track, and therefore made the decision to apply power in an attempt to cross to the right side of the track and get out of the way of the cars behind. However, while crossing he moved into the line of Hulkenberg and Gasly, and all three cars were involved in a collision that took them out of the race.
Grosjean stated to the stewards that he made the decision to cross the track, trying to avoid the other cars and that he felt this was his best option. However, the stewards found that while it is speculation as to where his car would have ended up had he chosen other alternatives, it is certain that while crossing the track in front of the following pack of cars, which he chose to do, that a collision occurred.
Further, in reviewing the video, the stewards found that the car was following the line on the left side of the track and was almost fully off the track, when he made the decision to cross it.