Saturday Morning Update from Indianapolis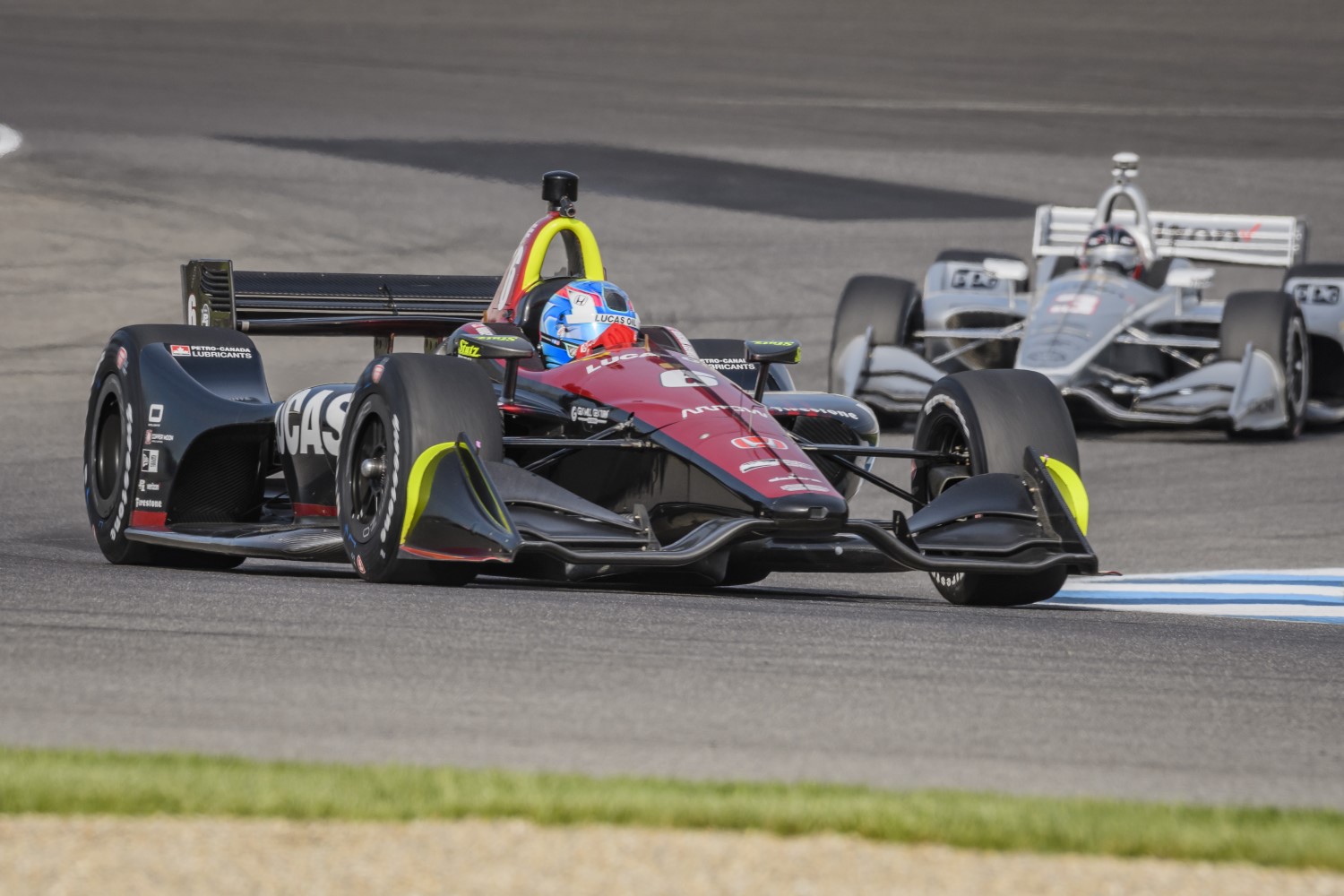 Wickens leads Castroneves
UPDATE It is getting close to warm up time. Clouds have moved into the area and it is a pleasant 76 degrees. There are some rain tires sitting in certain pits.
Helio Castroneves, making his return to IndyCar for the month of May, will serve a five minute penalty in the warmup. He is being penalized for taking the checkered flag twice during his qualifying session yesterday.
Parker Thompson just won the F2000 race which started off with a yellow flag on lap one.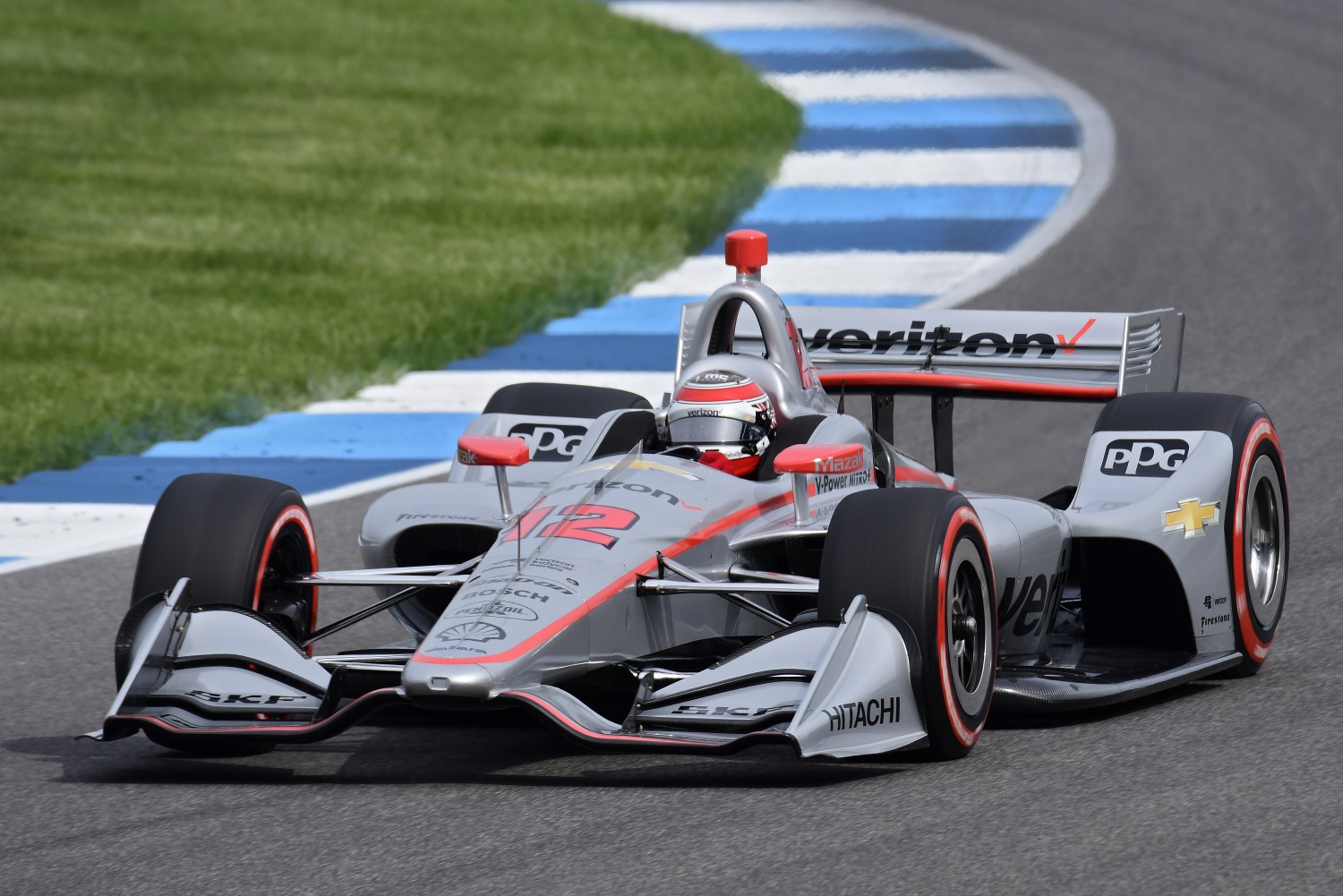 Will Power Starts today on the Pole
05/12/18 Good morning from the Indianapolis Motor Speedway. It is 72 degrees and sunny right now. The weather today is predicted to be in the low 80s by the time the race starts, just a few degrees cooler than yesterday. Rain is in the forecast, so we will watch for that scattered thunderstorm which is expected around race time.
This is the fifth race run on the road course here at IMS. Team Penske has won all four races here, Simon Pagenaud in 2014 and 2016 and Will Power in 2015 and 2017. And Power, driving the number 12 Verizon sponsored entry for Team Penske, claimed his 51st pole yesterday. And the last two times he won the pole here, he went on to win the race. If all goes his way, we might be caulking up another win to his career stats.
Will Power was asked about the competition he faced in winning the pole. Power replied, "Yeah, I'm not surprised at all. You look at the competition, the guys that are up here, in the Fast Six, it's totally expected. Young guys are coming in, rookies are really fast, and obviously guys that have been around a long time and won championships. I mean, it's just the tightest field there's ever been in IndyCar, and the level of the teams is the best it's ever been, so it's no surprise the way it is right now."
The rookies Power was referring to are Robert Wickens, the Schmidt Peterson Motorsports Lucas Oil sponsored entry and Jordan King, the Ed Carpenter Racing Fuzzy's Vodka entry. Both drivers have quickly adapted to the new car and the new race tracks.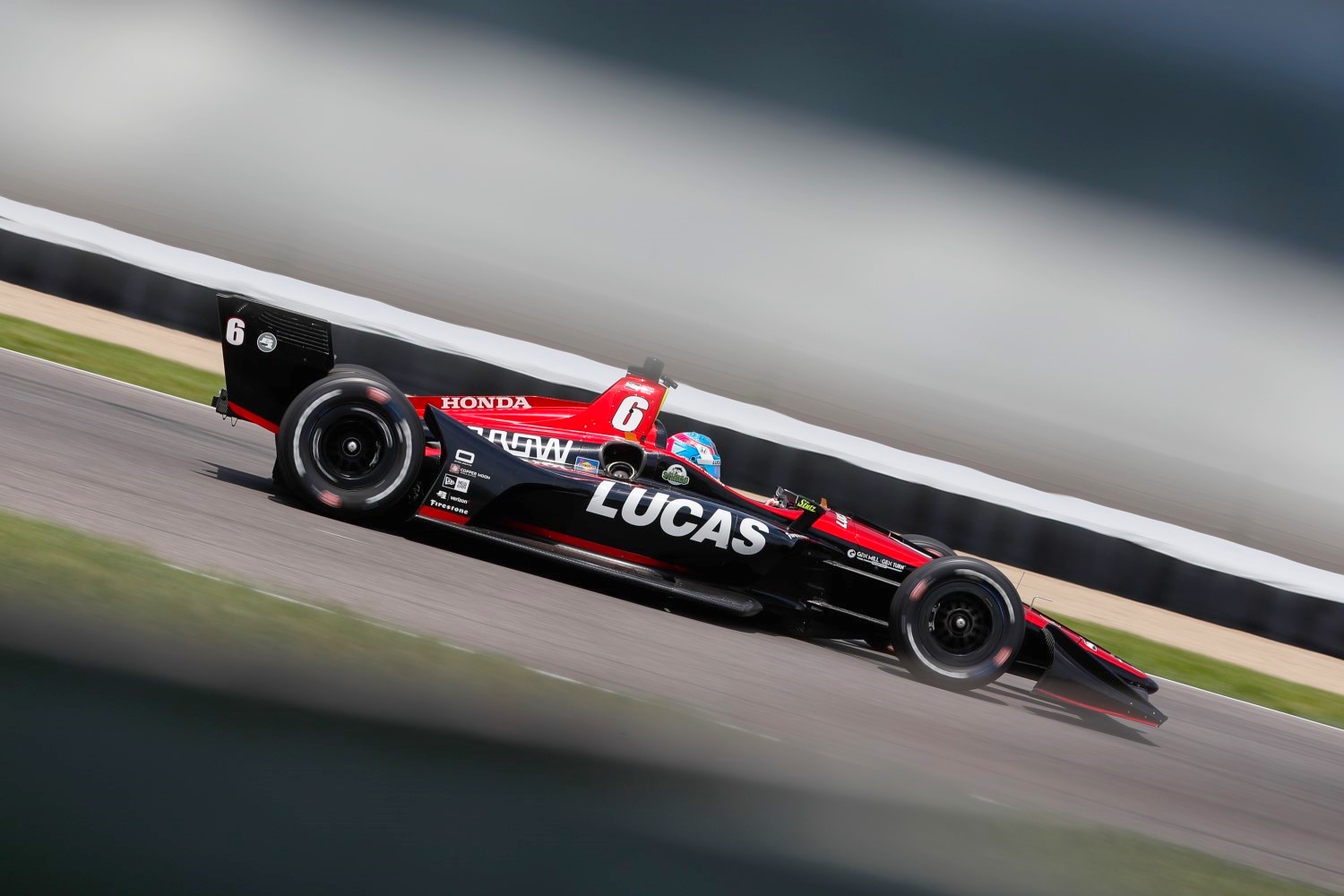 Wickens
Wickens won the pole for the Firestone Grand Prix of St Petersburg, his first IndyCar race. He set the fastest leader lap of the race and led 64 of the 110 laps. Alexander Rossi ended his party by knocking Wickens off the track in lap 108.
Wickens commented on his qualifying effort here in Indy, "In practice, we struggled with it, but we turned it around, and then was feeling great in the qually, felt really good, and then unfortunately in Q3 I made a mistake on the first lap, which made me do a second lap, and so far I've been getting the lap time on lap 1 on the reds, and basically just missed it. But bittersweet. I feel like a jerk being upset with second place, but I think when you go quickest in your first two quallies, you kind of hope to finish the job off."
"But nevertheless, it's a great job by Schmidt Peterson Motorsports, both of us in the Fast Six, and both of us have some good opportunities for tomorrow."
Jordan King, driving the number 20 for Ed Carpenter Racing, is a rookie, but only to IndyCar this season. The 23-year-old Briton won the British Formula 3 championship in 2013 and drove in GP2 for two years with a current Andretti Autosport driver, Alexander Rossi, as his teammate.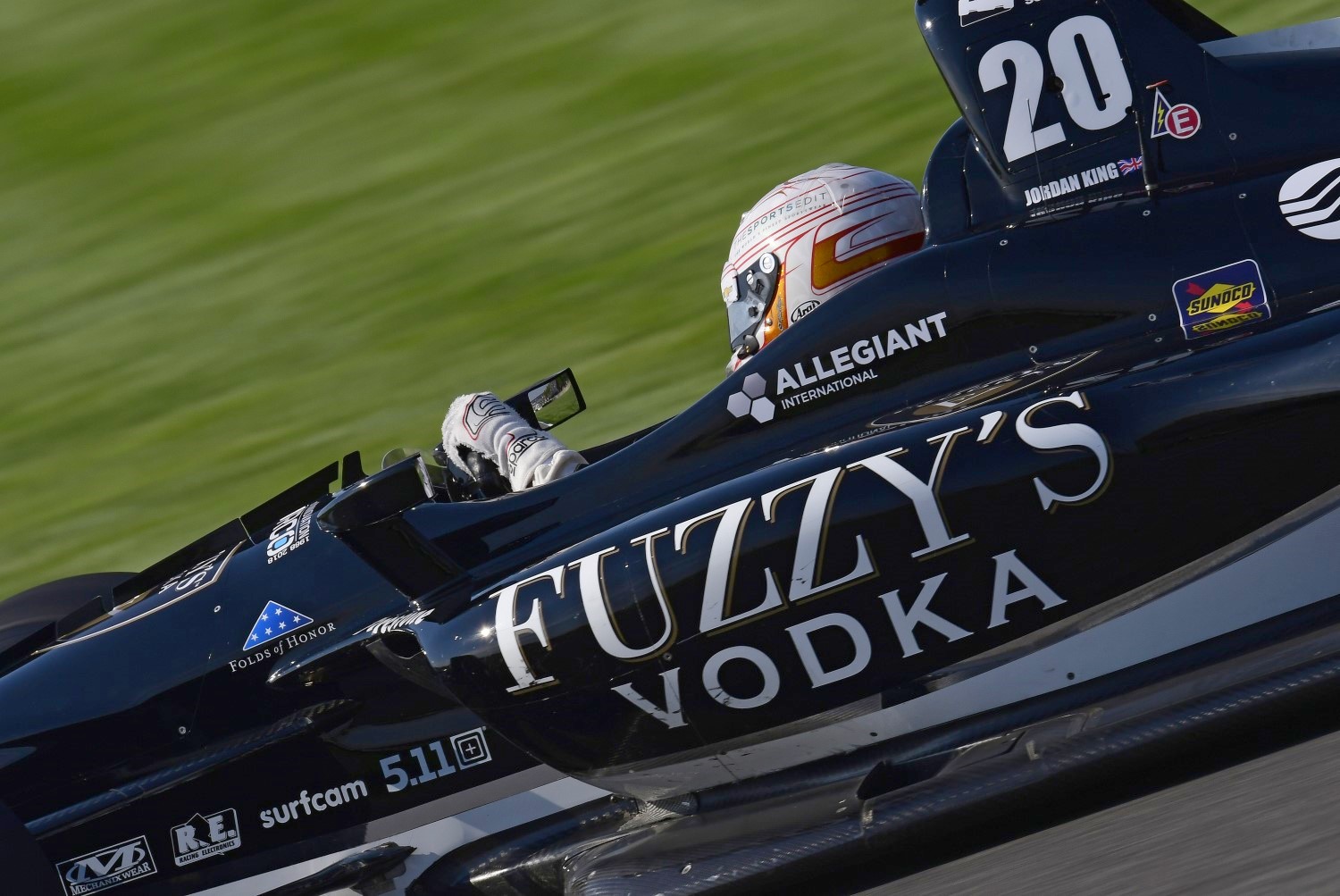 Jordan King
King spoke to AR1 after practice yesterday. "Yea, the whole year has been really good so far. The speeds have been really good. We have been in the Fast Six already. St Pete was also a good first weekend with our record. It is not coming as a surprise that we are quick. We have had a few gremlins pop up and that has impended our final result during the races."
"My transition from Formula 2 (formerly know as GP2) has actually been quite seamless. I thought it might be a bit of hard work from behind the scenes. But the team has helped massively with everything. They greeted me with open arms, let me in. And between the two parties, we have both been very honest and that actually sped up our learning process. And I think that is why we hit the ground running on the first weekend. Just because we work well with each other. And we seem to be heading in the right direction."
The record King was referring to was the new lap record for St Petersburg on the 1.8-mile, 14-turn temporary street course which he set in the first round of qualifying with a lap of 1:00.0476 (107.914 mph), eclipsing Power's old standard from 2016 by nearly two-hundredths of a second.
IndyCars will warm up at 11:15 am. The race starts at 3:50 pm today.
AR1 will keep you up to date.
Lucille reporting live from the Indianapolis Motor Speedway