NASCAR crew member arrested and suspended after altercation with team owner (Update)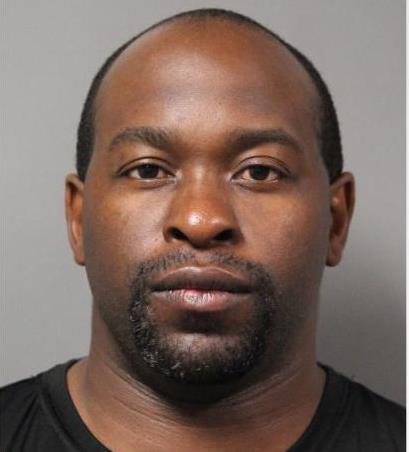 Lawrence Hayden breaks his boss's jaw
UPDATE Lawrence Hayden, the Xfinity Series crew member who broke his car owner's jaw in a fight a week ago at Dover International Speedway, said he was provoked and was defending himself in the incident.
Hayden, 33, faces a second-degree assault charge over the May 4 fight. He appeared in a Dover, Delaware, court today, and said his case will continue June 1.
In a phone interview Friday, Hayden said he and JP Motorsports owner Jerry Hattaway argued in the Xfinity Series garage, so he quit the team and picked up his bag and headed to the truck series garage. He said Hattaway approached him in the truck garage about 20 minutes later and was "extremely verbally aggressive" toward him.
"He chest-shoved me and took his finger and poked me in the chest a couple of times, and he proceeded to make a gesture like he was reaching for something," Hayden said.
"If anybody who knows about racing in the garage, there's tools everywhere. … Once he had already chest-shoved me and put his hand on my chest and then started to reach, made that gesture, at that point I have to protect myself."
Hattaway declined to comment Friday night, opting to let the legal system take its course.
The affidavit from the arresting officer does not mention anything about Hattaway putting his hands on Hayden first. It states that "[Hayden] did state to [police] that he was involved in a verbal argument … and that the argument did escalate. Hayden stated that he did strike [Hattaway] multiple times when [Hattaway] was verbally confronting him."
On a phone interview Friday, Hayden stressed he felt he had to protect himself.
"He came at me first," Hayden said. "He put his hands on me first and I hit him. He kept coming after me after I had hit him. Even when we were getting separated from NASCAR officials and by people from other teams, he kept coming after me."
NASCAR, which has spent time investigating the incident, has only suspended Hayden, a former football player who has competed in semipro and indoor leagues as well as having worked on NASCAR pit crews for the past several years. Hayden said he has not heard from NASCAR since Friday and he would like to get reinstated soon or at least be notified officially of the suspension so he can start the appeals process. He also feels Hattaway should be subject to NASCAR discipline.
"I'm very, very upset — there's two parties involved," Hayden said. "Both parties should have been suspended. I understand on my side, the action and what they did. … But what about the other side that was involved in the incident as well?" ESPN
05/07/18 A NASCAR crew member has been suspended and arrested following an altercation with a team owner Friday at Dover (Del.) International Speedway.
"Crew member Lawrence Hayden has been indefinitely suspended from NASCAR following his arrest by the Dover Police Department. NASCAR will continue working with local law enforcement and will have no further comment at this time," said a statement released by a NASCAR spokesperson on Saturday morning.
According to a report in the Wilmington (Del.) News-Journal, Hayden was arrested Friday morning by Dover (Del.) Police after breaking Xfinity Series team co-owner Jerry Hattaway's jaw.
The police report indicated the incident was over issues regarding "Hayden's employment with Hattaway's team." The incident spilled over into the area of the speedway's Truck series garage area.
Hayden was transported to Bayhealth Kent General Hospital for treatment of his injuries.
According to Dover Police, Hayden was charged with one count of second degree assault and had to post a $500 secured bond.
Hattaway is co-owner of JP Motorsports, which fields entries in the Xfinity Series with drivers Josh Bilicki (No. 45) and Stephen Leicht (No. 55). motorsport.com