Latest F1 news in brief – Saturday
The FIA said Mirrors can be mounted to the Halo – so Ferrari did it…

FIA looks into Ferrari mirror legality

McLaren supports 2019 wing change
Alonso plays down F1 quit rumors
Driving 2018 Williams 'not fun' – Kubica
Sauber aims to replace ousted Zander
Vettel denies Ferrari sandbagging in Spain
Mick Schumacher aims to win F3 title
Mercedes opens door to Ricciardo
Boss defends F1 'bad boy' Magnussen
FIA looks into Ferrari mirror legality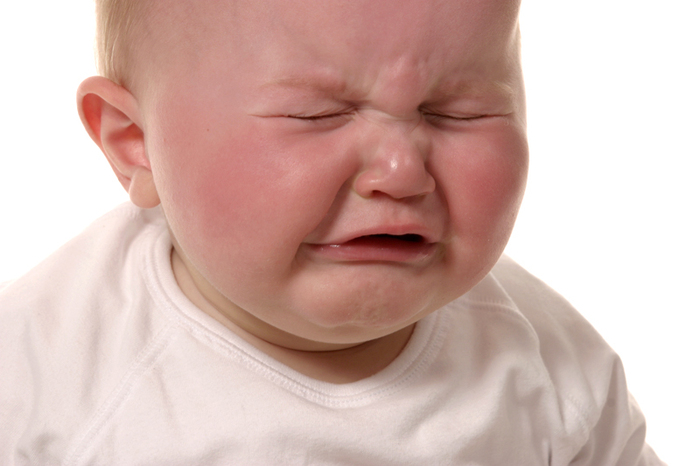 …….And now the paddock crybabies are whining
(GMM) Questions have been raised about Ferrari's new 'Halo mirror' concept.
Sebastian Vettel says the repositioned mirrors are purely for visibility purposes, but the solution also includes extra winglets.
"I think it's a great idea," Force India technical boss Andy Green told Auto Motor und Sport. "They're really pushing to the limit."
FIA race director Charlie Whiting was spotted in the Ferrari garage taking photos of the controversial part on his phone.
But Renault technical boss Bob Bell said: "We're working on something too. I think all the teams will be."
McLaren supports 2019 wing change
Zak Brown
(GMM) McLaren supports the push to make F1 cars easier to overtake next year.
In Barcelona, it emerged that Red Bull's Christian Horner is furious about the changes to the front wing that have been pushed through for 2019.
But McLaren executive Zak Brown said: "Different opinions have been expressed, but we are ready to support any measures that make the fight closer on the track."
Brown is more concerned about the current McLaren, which features a radical nose in Barcelona.
"It looks good — I hope it's just as fast. The principle is right, but we're still learning about it.
"We hope it means a big step in performance," Brown added.
Alonso plays down F1 quit rumors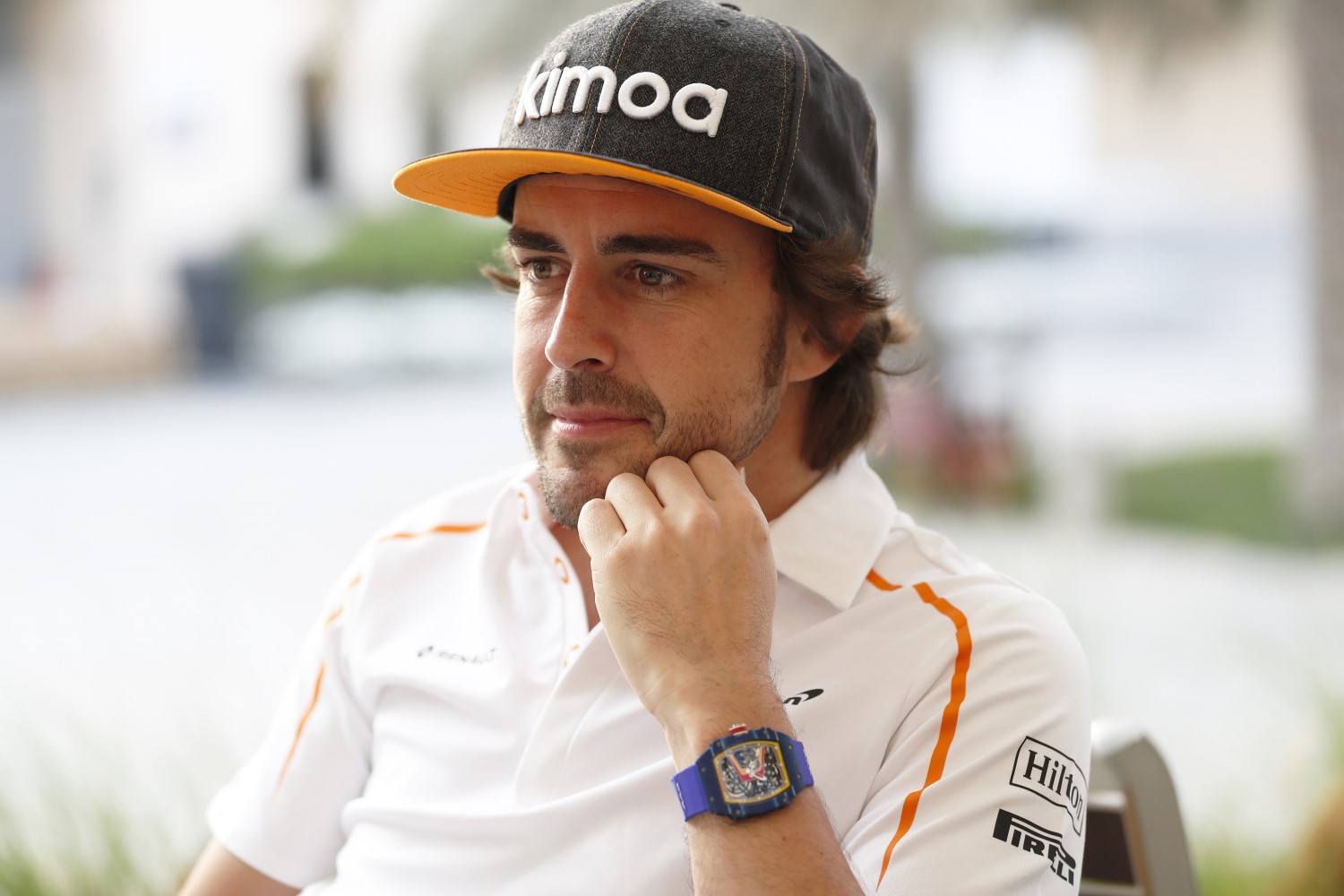 Fernando Alonso
(GMM) Fernando Alonso has played down rumors he might quit at the end of the year.
The Spaniard said on Thursday that he is no longer desperate to win grands prix. He also said winning Le Mans later this year would mean more than another victory in F1.
"I'm not worried," McLaren executive Zak Brown said in Barcelona.
"He's saying that because he's never won Le Mans and because Spain is not in the 'triple crown'.
"One thing about Fernando is you can never question his desire to achieve the maximum possible result, no matter what category he's racing in," he added.
When faced with the rumors of his retirement, Alonso said: "I think ever since 2014 at this point of the season there is always talk that this is my last year.
"Then in July or August I'm going to Ferrari, September I'm going to Mercedes, then Renault, then Red Bull, and when October or November arrives we'll see what I do."
Driving 2018 Williams 'not fun' – Kubica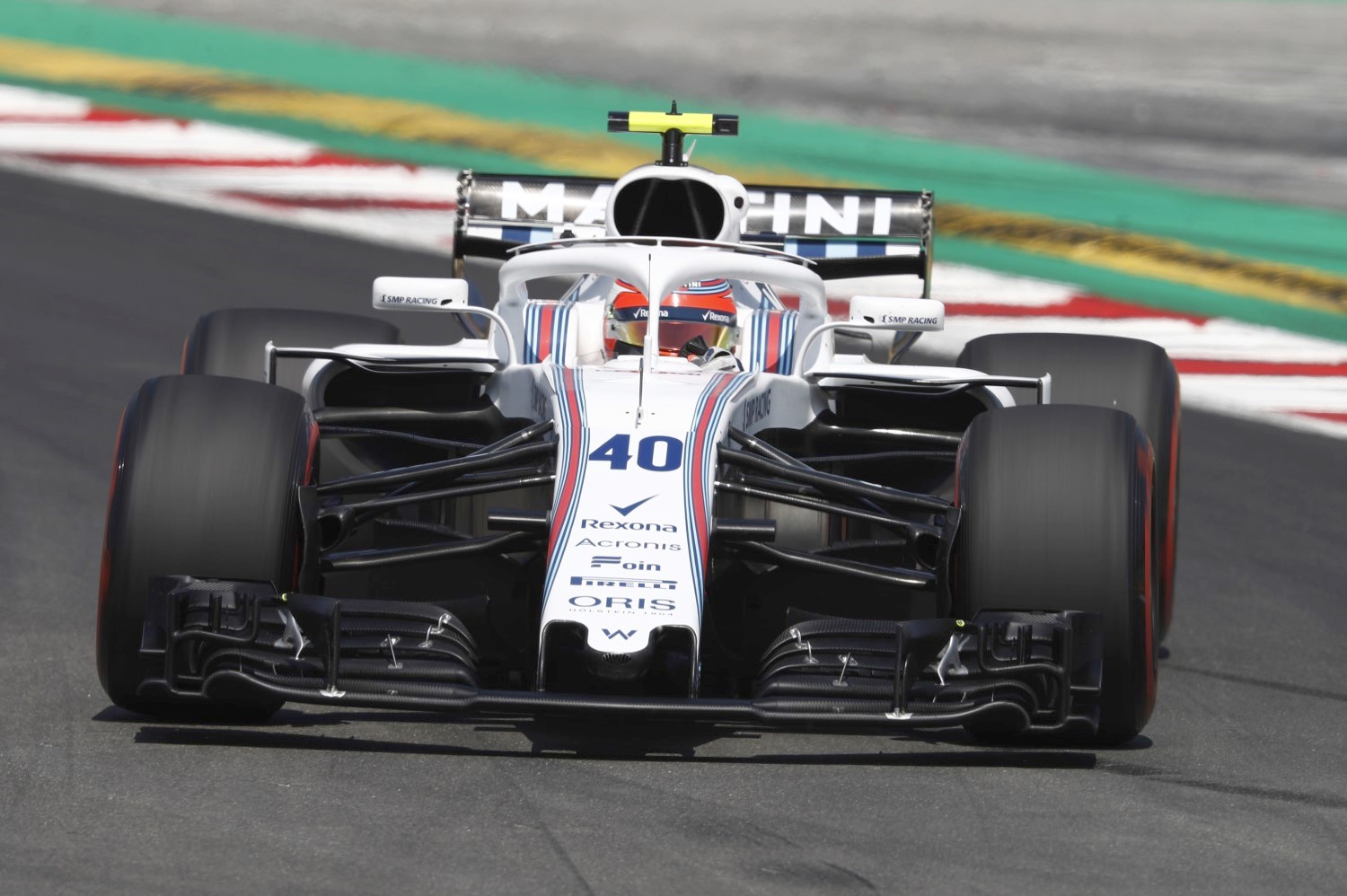 Kubica in the diabolical Paddy Lowe Williams
(GMM) Robert Kubica says driving Williams' 2018 car is "not fun".
For the first time since the end of the 2010 season, the Pole appeared in an official practice session ahead of this weekend's Spanish grand prix.
"I was surprised that I was not more emotional. It felt normal," he said afterwards.
"But I can't say it was fun. The car balance is very bad. It's very difficult to drive."
Indeed, the two Williams cars were dead last in the P1 standings, with Kubica clearly faster than Lance Stroll.
Asked if the gap to Stroll means anything, Kubica said: "Nothing at all. It sounds strange, but I don't need to compare laptimes. I know what I can do."
As for how long Williams might be in crisis, the 33-year-old does not have good news for the team's fans.
"We are not talking about (a solution being found) next week or the next grand prix or another month. We have to be patient. There are no miracles," Kubica said.
"We knew Barcelona would be difficult. Things change fast in formula one for better or worse, but it can hardly be worse.
"We were slow, but most of the time it was almost impossible to keep the car on the track," added Kubica. "That has to change."
Sauber aims to replace ousted Zander
(GMM) Frederic Vasseur has admitted Sauber is aiming to replace ousted technical boss Jorg Zander as soon as possible.
It is believed Zander was let go over a spate of alcohol-related incidents.
"I'm the boss and I decided that this decision was right for our future," team boss Vasseur said.
Asked if it was a personal issue, he answered: "If everyone was happy, he would still be here.
"The goal is ideally to replace Jorg Zander as soon as possible. But we have to consider that potential candidates are currently under contract elsewhere.
"I want to find a solution for Sauber but it has to be the best one. We can fill the post or we can work collectively," Vasseur explained.
Vettel denies Ferrari sandbagging in Spain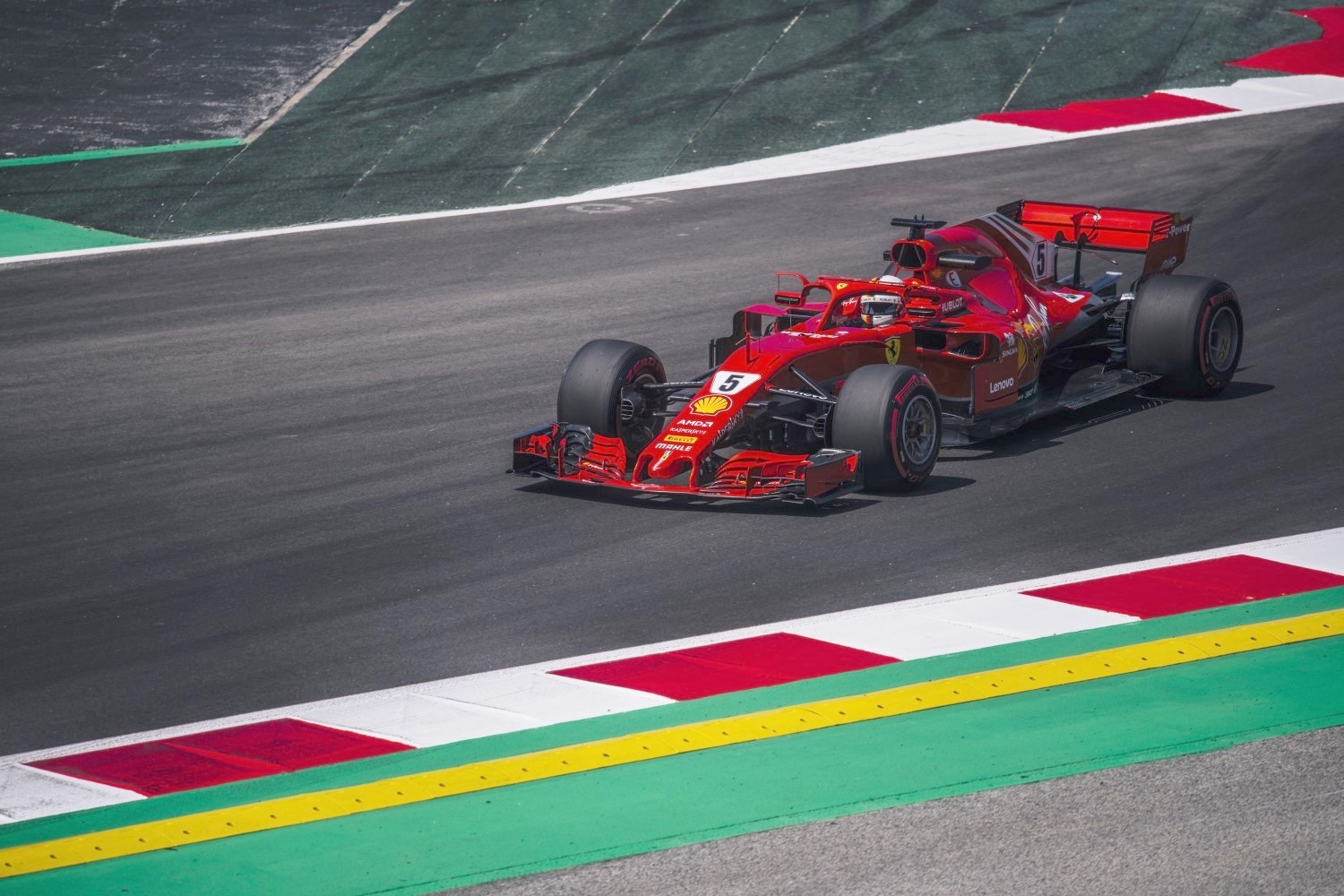 Vettel knows the Aldo Costa Mercedes will be hard to beat as Costa makes it better every race
(GMM) Sebastian Vettel has denied that Ferrari is "hiding the game" in Barcelona.
Ferrari has seemed the fastest car overall in 2018, but in practice for the Spanish grand prix Mercedes and Red Bull were apparently ahead.
"I think everything is close, but I don't know what Ferrari's pace is," said world champion Lewis Hamilton. "They're probably hiding the game or something."
When asked about the Mercedes driver's allegation, Vettel insisted: "No.
"You always want to know where you are by going as fast as you can.
"The truth is that the car isn't there yet. We can be better. But what we brought here seems to have worked," the German added.
Mick Schumacher aims to win F3 title
Unfortunately Mick did not inherit his father's driving skills
(GMM) Mick Schumacher says he is aiming to win this year's European F3 championship.
Last year, the 19-year-old son of seven time world champion Michael Schumacher finished the series 12th.
"Of course, as a driver, you always set the championship as the goal," said the German.
"I have a very good feeling, I am well prepared, have had very good tests and I feel completely ready," Schumacher said in Pau, France, ahead of the opening race.
"But I don't want to sound great now. I want to drive," Schumacher added.
"I think there are again five to eight drivers fighting for the title. I will do everything I can to be one of them."
He also told Auto Bild: "I would like to improve in certain areas and will continue to work on myself. I want to show that I have improved."
Schumacher's manager, Sabine Kehm, DPA news agency: "Mick is motivated and ambitious. I'm sure he'll do an impressive season."
Mercedes opens door to Ricciardo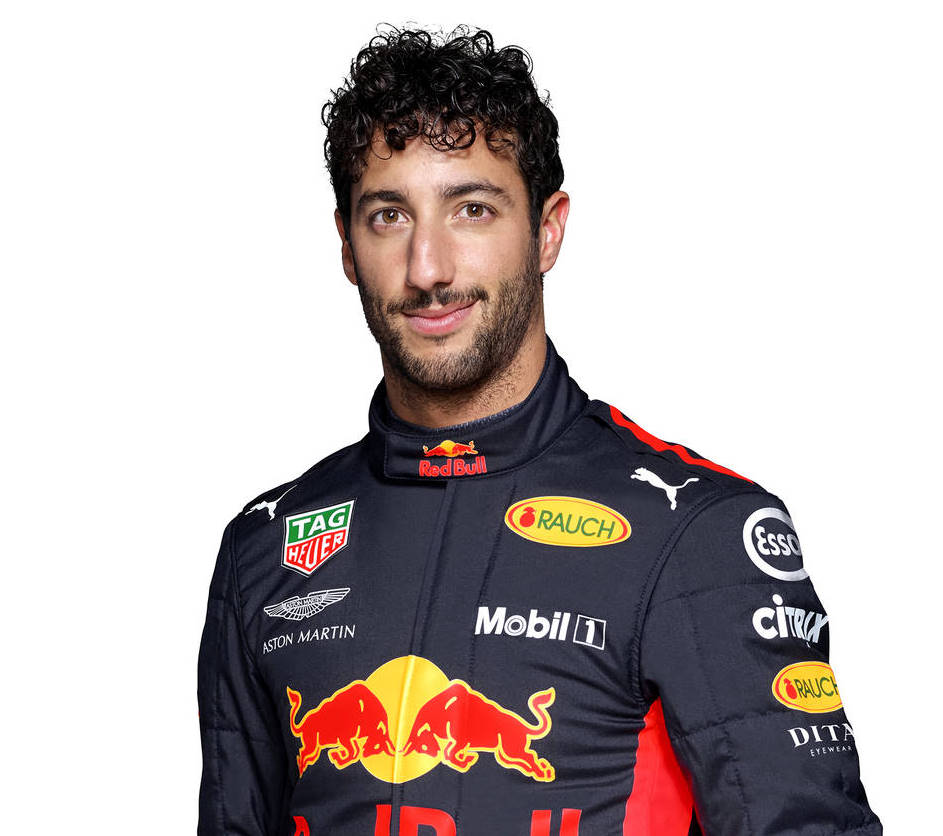 Daniel Ricciardo
(GMM) Toto Wolff has opened the door to Daniel Ricciardo at Mercedes.
Earlier, the Mercedes boss appeared to rule out the Australian for 2019, saying: "If you're happy with your wife, you don't look at other women."
Wolff was hinting that if Lewis Hamilton or Valtteri Bottas are replaced, youngsters Esteban Ocon or George Russell are first in line to get the nod.
But the Austrian told Auto Bild: "I was not translated correctly.
"I only said that we are loyal first of all to our drivers. They are Lewis, Valtteri and the Mercedes young drivers. They come first.
"But if we were to look at others, Daniel is definitely among them."
Current Red Bull driver Ricciardo is out of contract at the end of this season.
But Wolff indicated that Mercedes is in fact happy with both Hamilton and Bottas.
"Valtteri deserved to win in Baku and could even have won the last two," he said. "It is very balanced between him and Lewis at the moment.
"Valtteri has very good cards in his hands," Wolff added.
Boss defends F1 'bad boy' Magnussen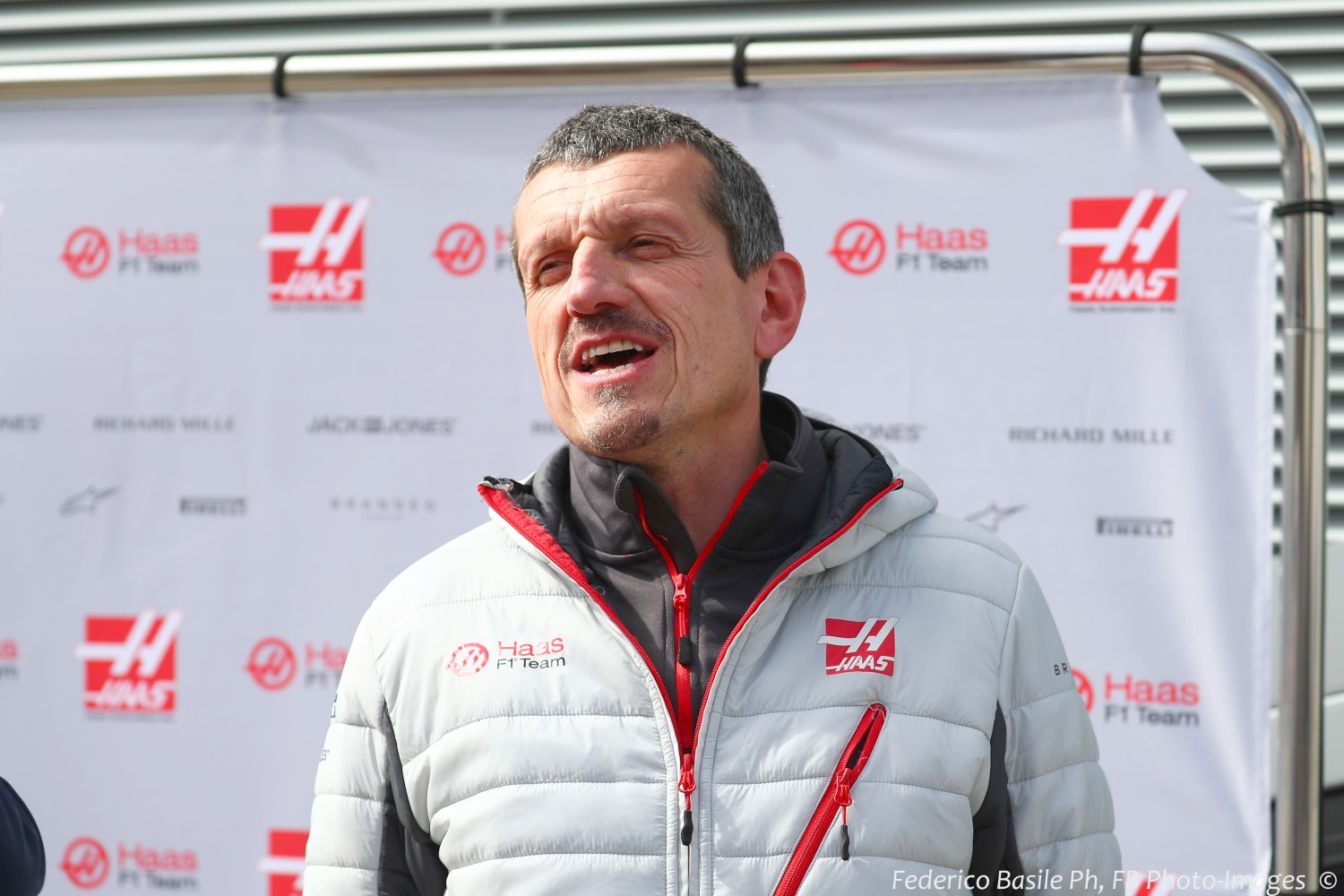 Steiner happy with any driver as long as he's not American
(GMM) Kevin Magnussen's boss has once again defended the F1 'bad boy'.
The Haas driver has been involved in a spate of recent run-ins with fellow drivers, including what the FIA called a "dangerous" block on Charles Leclerc in Barcelona practice.
"Everyone feels entitled to criticize Kevin at the moment," boss Gunther Steiner told Ekstra Bladet newspaper.
"He went to the stewards who reprimanded him but he did not get a punishment so that explains the situation. There's no need to make more out of it," he added.
"At the moment Kevin is the bad boy, so whenever he does the slightest thing, the stewards call him. But at least the knows the way up there now," Steiner smiled.
"I think there's a snowball effect. At some point, people will get bored and no one will read about it anymore and drivers will stop complaining.
"I'm very easy about it and don't take it as badly as some others do," he said.