Why Fernando Alonso will not run full-time in Indy Car in 2019 (2nd Update)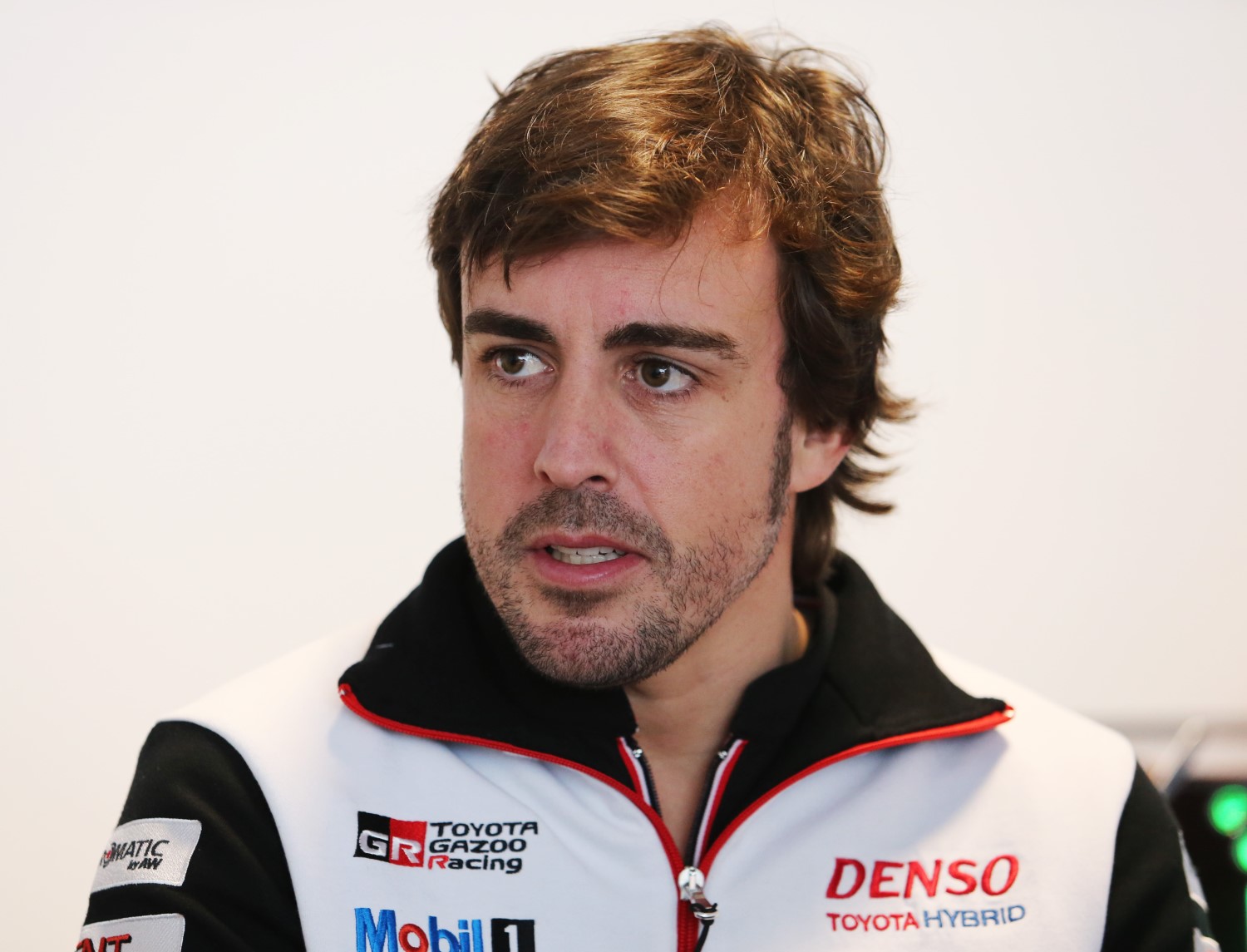 If he stays in F1 Alonso will make more money than the entire IndyCar grid combined. Why? Because globally F1 has 390 million TV viewers per race, IndyCar next year will have under 1 million TV viewers when it goes dark globally under NBC
UPDATE (GMM) Fernando Alonso has played down rumors he might quit F1 at the end of the year.
The Spaniard said on Thursday that he is no longer desperate to win grands prix. He also said winning Le Mans later this year would mean more than another victory in F1.
"I'm not worried," McLaren executive Zak Brown said in Barcelona.
"He's saying that because he's never won Le Mans and because Spain is not in the 'triple crown'.
"One thing about Fernando is you can never question his desire to achieve the maximum possible result, no matter what category he's racing in," he added.
When faced with the rumors of his retirement, Alonso said: "I think ever since 2014 at this point of the season there is always talk that this is my last year.
"Then in July or August I'm going to Ferrari, September I'm going to Mercedes, then Renault, then Red Bull, and when October or November arrives we'll see what I do."
05/05/18 Will our 1 reason (below) that Alonso will become a fulltime IndyCar driver win out? He certainly appears to have a keen interest in racing in a series like IndyCar where driver talent really means something.
Asked by reporters at Spa where he is racing this weekend for Toyota if he was still thinking about the Indy 500, Alonso replied: "Yes, yes. I follow every session they do, every test. I have a lot of friends there, I have close contact again with engineers, and everyone is telling me that the new aero package really works.
"I will watch the race closely and yeah, I miss being there, to be honest."
Asked when he might make a return to Indianapolis Motor Speedway, Alonso said he does not know.
"It's difficult for me to think of extra races right now!" he said. "But I miss being there. When they test now with the new aero package and things like that, you watch on television and you would like to do one lap, you know?
"So definitely I want to test again."
Alonso at Indy in 2017
05/03/18 Multiple reports have suggested that Fernando Alonso's time with McLaren in Formula 1 is coming to an end following the conclusion of the 2018 season, and several reports have even gone as far as suggesting that Lando Norris is slated to drive for the team as his replacement in the 2019 season.
What many IndyCar fans expected there would be as a result of these reports was speculation regarding Alonso potentially crossing the pond and driving full-time in IndyCar in the 2019 season. We admit it would be a real shot in the arm if Alonso came to IndyCar fulltime. Unfortunately it's probably wise to put or fantasies to bed now.
5 reasons why Alonso will not run IndyCar fulltime
Alonso has a huge following in Spain. With the new NBC TV deal IndyCar will not be broadcast in Spain or any other overseas country for that matter.
Alonso is used to racing in front of full grandstands. At most IndyCar oval races you could shoot a canon into the grandstands and not hit anyone.
Alonso is used to having between 50 and 100 million viewers see him race every F1 event. With races on NBCSN, the average race viewership is 0.5 million, and that's generous.
Potential European sponsors for Alonso won't get any TV exposure outside of the USA and Canada, so won't sponsor him in IndyCar
Today Alonso gets paid more than the entire IndyCar grid combined. Who will pay his salary in IndyCar? Somehow we don't see Chip Ganassi mortgaging his house to run him.
1 reason why Alonso will run IndyCar fulltime
He does not need the money, will drive for no salary, just to prove that at age 37, in equal equipment, he can beat anyone.