Latest F1 news in brief – Friday
Tired of having 0.00% chance to win F1 races with McLaren, Alonso won't commit to F1 beyond this year

McLaren unveils radical new nose in Spain

German GP boss in Spain for 2019 race talks
Vettel plays down Ferrari 'Halo mirrors'
Red Bull not ruling out 'team orders'
Renault wants to keep Sainz Jr. for 2019
Spain GP talks to take place after race
Stroll not optimistic as Williams designer leaves
Gasly forgives Magnussen after second apology
2019 wings to make cars slower – Tombazis
Miami GP takes another step forward
Bottas cool over 2019 contract talk
Haas in talks with Pietro Fittipaldi
McLaren unveils radical new nose in Spain
(GMM) McLaren unveiled a radical new nose for its 2018 car in Barcelona.
It follows a disappointing start to the season for the British team, despite the switch from Honda to Renault power.
"Definitely we are not in the position we wanted or expected," Fernando Alonso admitted on Thursday.
Although McLaren aimed to be with the top teams in 2018, the Spaniard said the car is actually "1.8 to 2 seconds behind".
It has triggered speculation the 36-year-old, who is already combining F1 with Le Mans in 2018, will quit completely at the end of the year.
"The biggest problem is how predictable everything is. The direction everything went is sad for formula one," Alonso said in Barcelona.
Also hoping McLaren can improve with its 'B' car this weekend is Alonso's teammate, Stoffel Vandoorne.
"My personal feeling in the car is not 100 per cent good," he told RTBF television.
"It's difficult to extract everything from myself and the car. I hope these new parts will help us to move things in the right direction."
German GP boss in Spain for 2019 race talks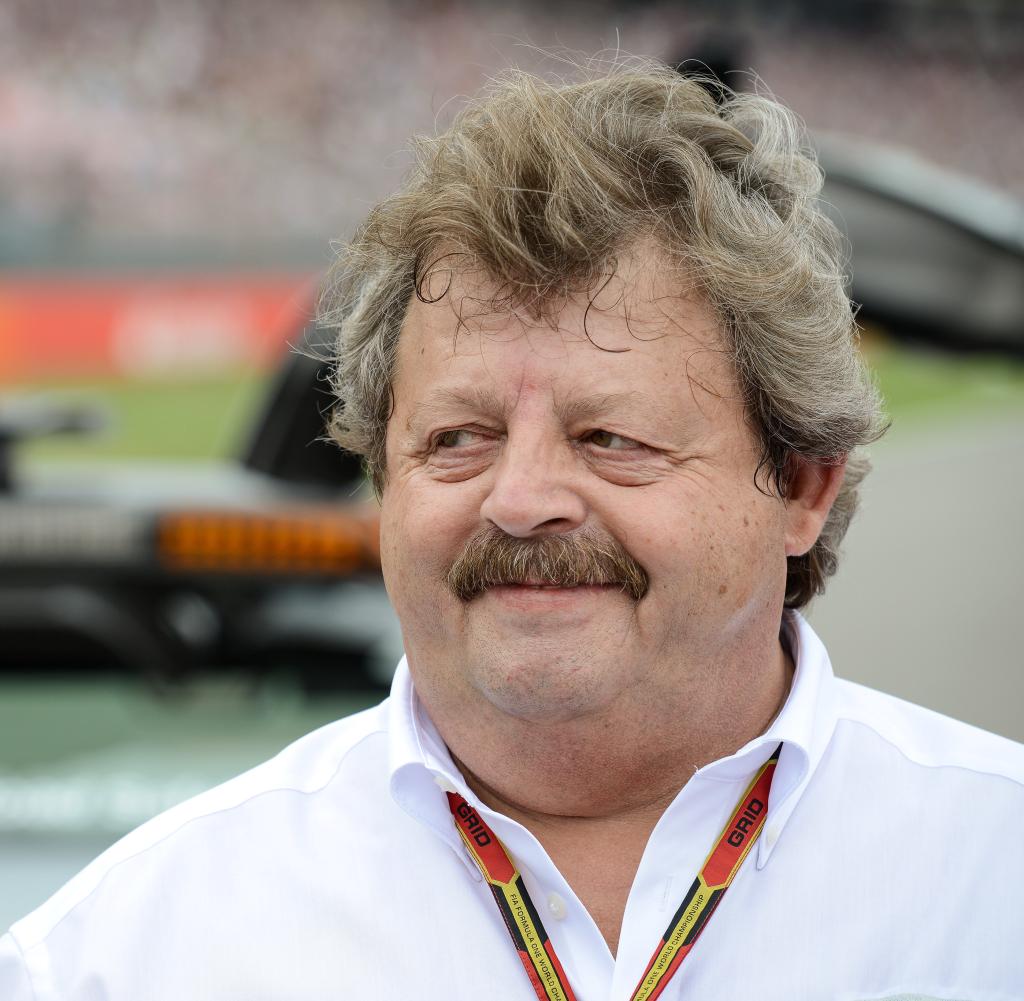 Hockenheim boss Georg Seiler
(GMM) Hockenheim boss Georg Seiler has travelled to Barcelona for talks with F1 chiefs.
It comes as he admits that talks about a new contract for the German grand prix beyond 2018 have been fruitless so far.
"I don't know what will happen," Seiler told DPA news agency.
"But we won't agree a contract that involves an economic risk. The promoter fee is just too high.
"We receive no regional, state or federal subsidy," he added. "We are almost unique in that way."
Seiler hinted that he misses his old relationship with ousted F1 supremo Bernie Ecclestone.
"I had a confidential relationship based on partnership and even friendship, and negotiations with him were always fair," he said.
But Seiler revealed that 60,000 tickets have so far been sold for the race in July, which he calls "a good number".
"That would give us an economic zero," he said.
"At the moment we set the playground so that others earn money. What we need is an investor or a sponsor so that we can organize another formula one race in Hockenheim."
Vettel plays down Ferrari 'Halo mirrors'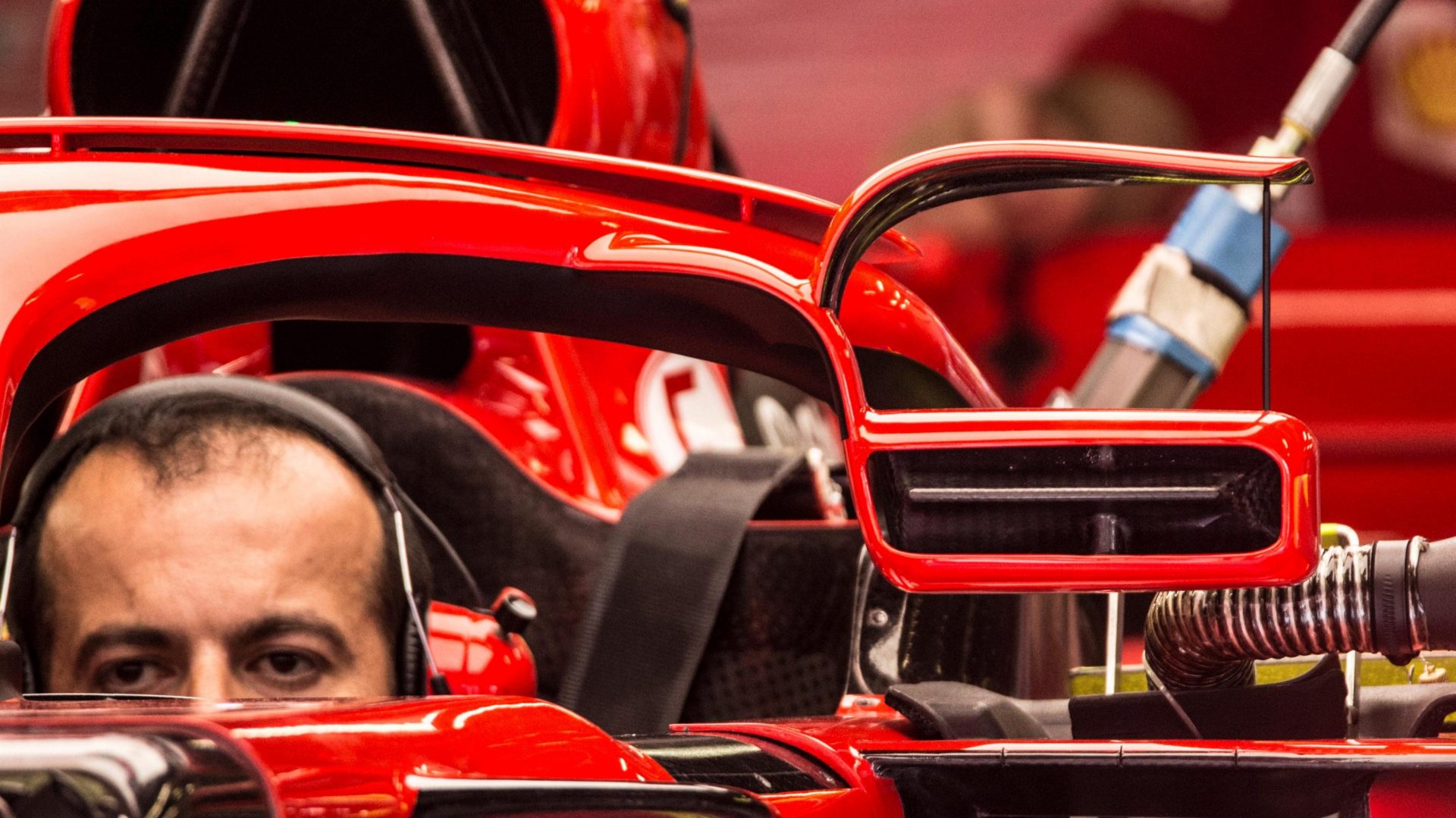 Ferrari Halo mounted mirrors
(GMM) Sebastian Vettel has played down the effect Ferrari's radical new 'Halo mirrors' will have this weekend in Spain.
With the quickest car so far in 2018, the German driver has arrived in Barcelona hoping to re-gain his championship lead.
"We have some new things with us, some a bit more hidden but others clearly visible," said Vettel, undoubtedly referring to the Halo-mounted wings and mirrors.
He said of the Halo mirrors: "It does not affect the performance of the car.
"I think it looks good, even if the Halo is not so pretty, but the position of the mirrors looks good. More importantly it provides a better view."
Vettel added: "It really doesn't matter what the car looks like. If it's fast, it's nice."
Red Bull not ruling out 'team orders'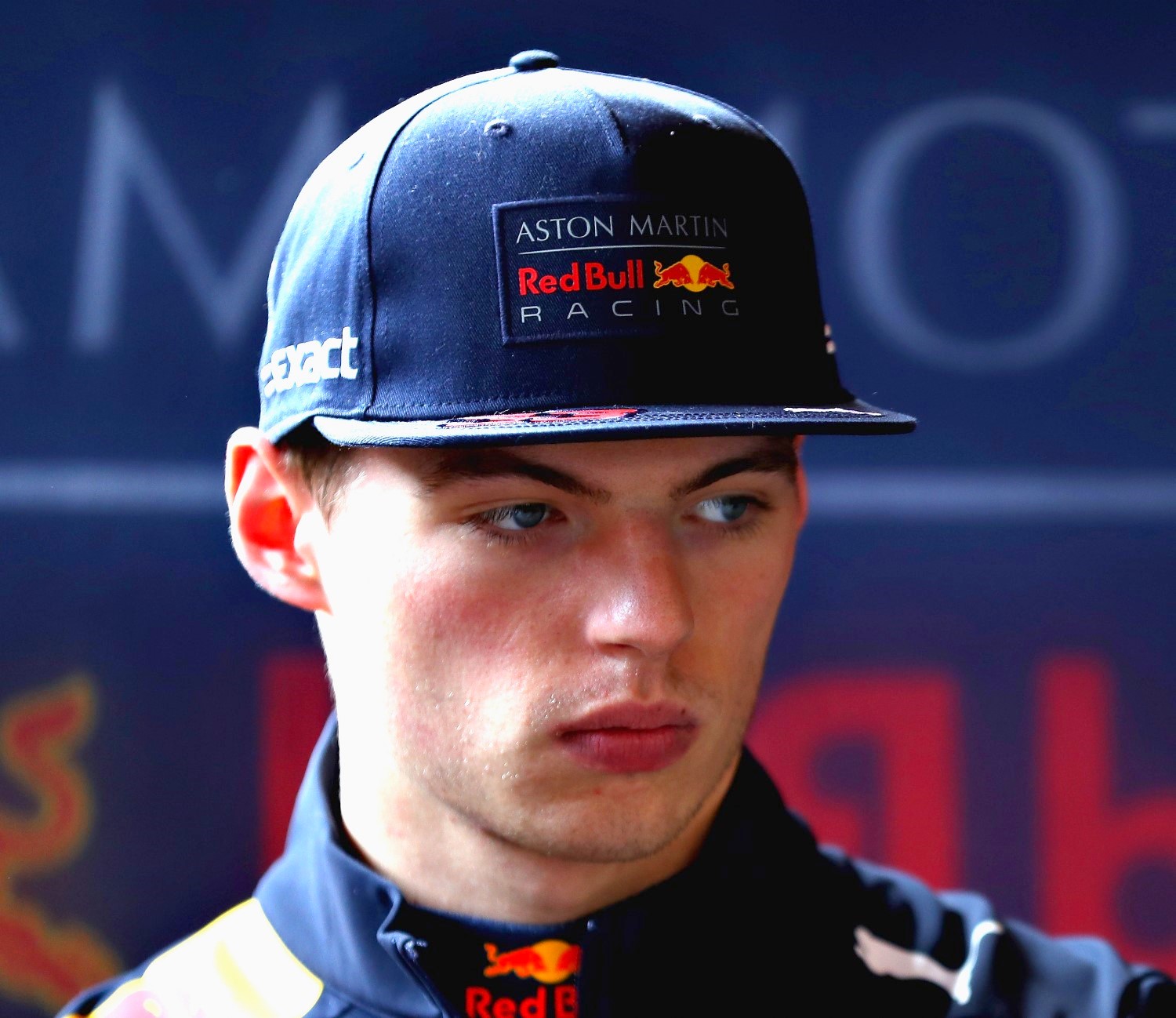 Who will Max Crashstappen hit in Spain this weekend
(GMM) Red Bull is not ruling out using 'team orders' to prevent its drivers from crashing in future.
Max Verstappen and Daniel Ricciardo apologized to the team at its Milton Keynes base after they crashed in Baku.
Asked if team orders will prevent it from happening again, Verstappen said in Barcelona: "It depends on the situation.
"If it's like Baku again, maybe the team would call us and say 'Guys, calm down a bit'. But in general, we still have the confidence of the team," he added.
As for what the drivers can do to help, the young Dutchman answered: "We can leave a little more room. Two millimeters is enough."
Both Verstappen and Ricciardo said in Spain that their relationship is unaffected, and Australian Ricciardo said he can see the team's perspective too.
"We all talked about it from every angle. What could Max and I have done better? What could the team have done better?
"Could the engineers have helped? Everyone was included in the discussion," said Ricciardo.
He said one potential solution would be a team order that allows a clearly faster pursuing driver to get past.
"Maybe that's my problem," said Ricciardo. "I don't want to moan like a little girl."
When asked if the crash will affect his contract negotiations for 2019, Ricciardo answered: "No comment. Can we talk about something else now?
"We have some new parts here that should be better. The sidepods are pretty wild now. Even if we're not faster, we look better," he smiled.
Renault wants to keep Sainz Jr. for 2019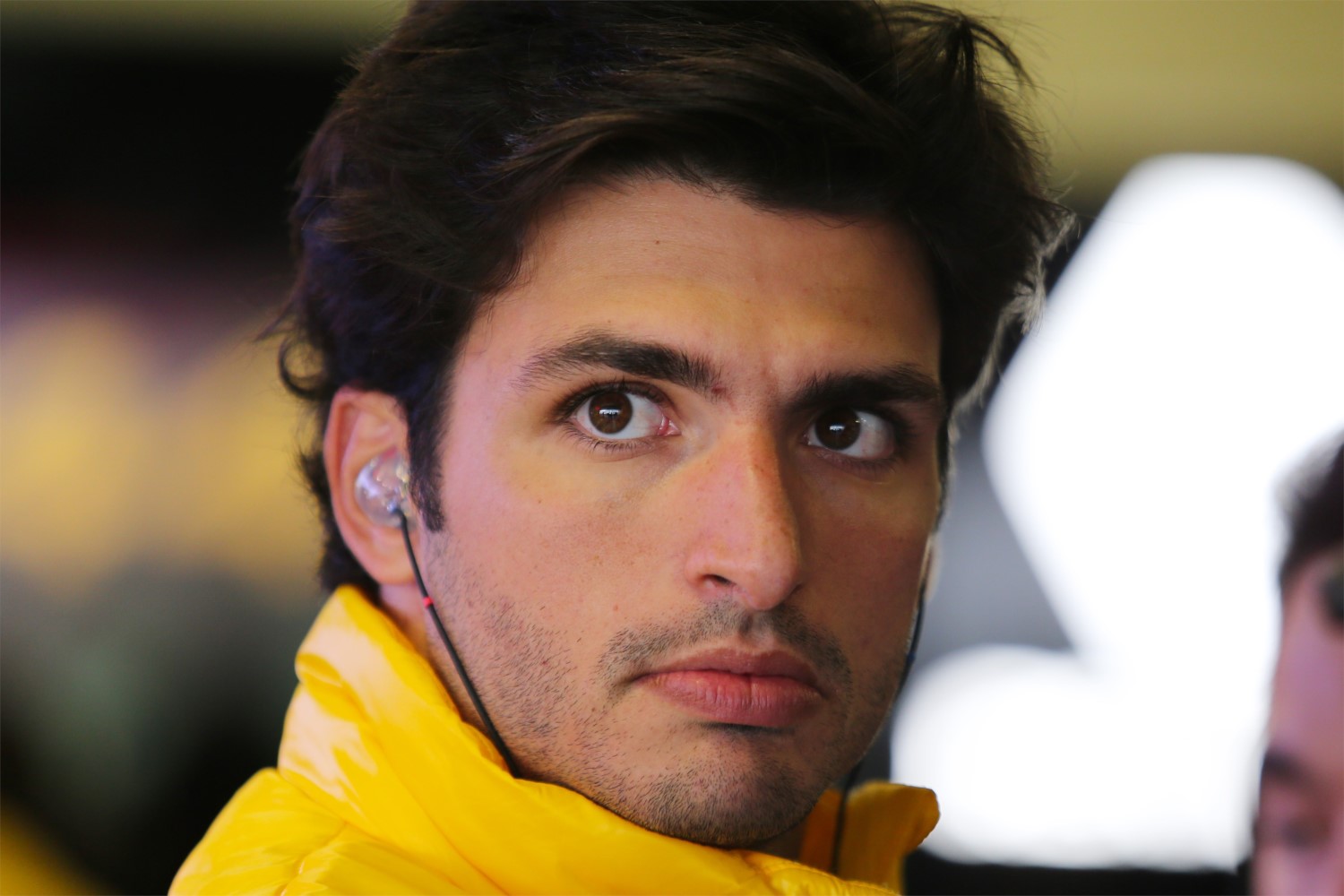 Renault gets paid by Red Bull to run Sainz Jr. so of course they want to keep him
(GMM) Cyril Abiteboul has admitted he would like to keep Carlos Sainz Jr. at Renault for 2019.
The Spanish driver is merely 'on loan' from Red Bull this year, and Red Bull is considering switching from Renault to Honda power for 2019.
It all means Renault boss Abiteboul is not sure how the situation will play out.
"In my opinion, we have two excellent drivers," he said in Barcelona.
"Obviously the situation with Carlos is very particular, although we already knew that when he joined.
"We want to keep him for the future, although we are not happy about not being able to solve the issue as soon as we would like," Abiteboul added.
"In the future we will try to have more control of our destiny. We still have a lot to do to meet the roadmap we have set and the driver market is an important aspect of that," he said.
Nico Hulkenberg's situation seems much clearer, with the German performing strongly and seen in lengthy talks with Abiteboul in Barcelona.
Asked if they were discussing a new contract to 2025, Hulkenberg returned the joke by saying: "To 2038. It's all about long term contracts now."
Spain GP talks to take place after race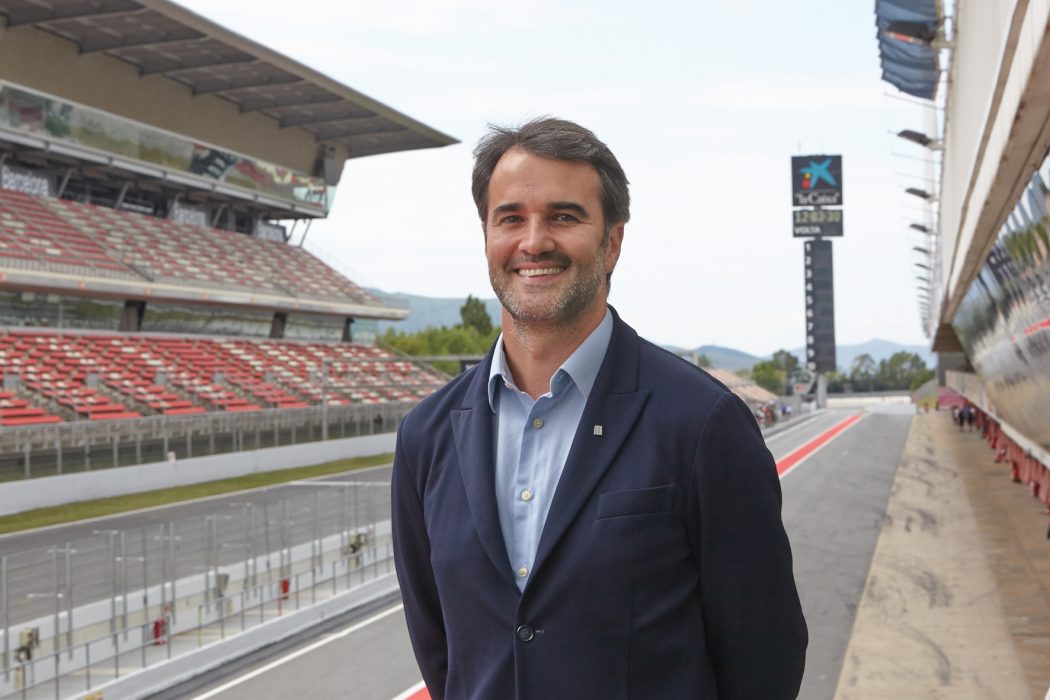 Circuit de Barcelona-Catalunya boss Joan Fontsere
(GMM) Circuit de Barcelona-Catalunya boss Joan Fontsere says he hopes talks will lead to a new contract for the Spanish grand prix.
In recent days, circuit officials and F1 chief executive Chase Carey have indicated a new deal beyond 2019 is in the works.
Talks will begin after Sunday's race.
"At the moment we are focused on everything going well this weekend," Fontsere is quoted by El Pais newspaper.
"We have the grand prix guaranteed until 2019, and once this race is over, we will continue talking with Liberty."
He said the environment for this round of negotiations is very different compared to when the last contract was agreed.
"Fernando Alonso had just won his titles, we were competing with Valencia and we also had pressure from a project in Madrid," said Fontsere.
Meanwhile, F1 chief executive Carey played down any impact the political situation regarding the Catalonia region will have on the talks.
"We are aware of what is happening," he said. "But things are complicated in every part of the world. There are 21 countries and 21 problems.
"Barcelona is a very valuable partnership for us."
Stroll not optimistic as Williams designer leaves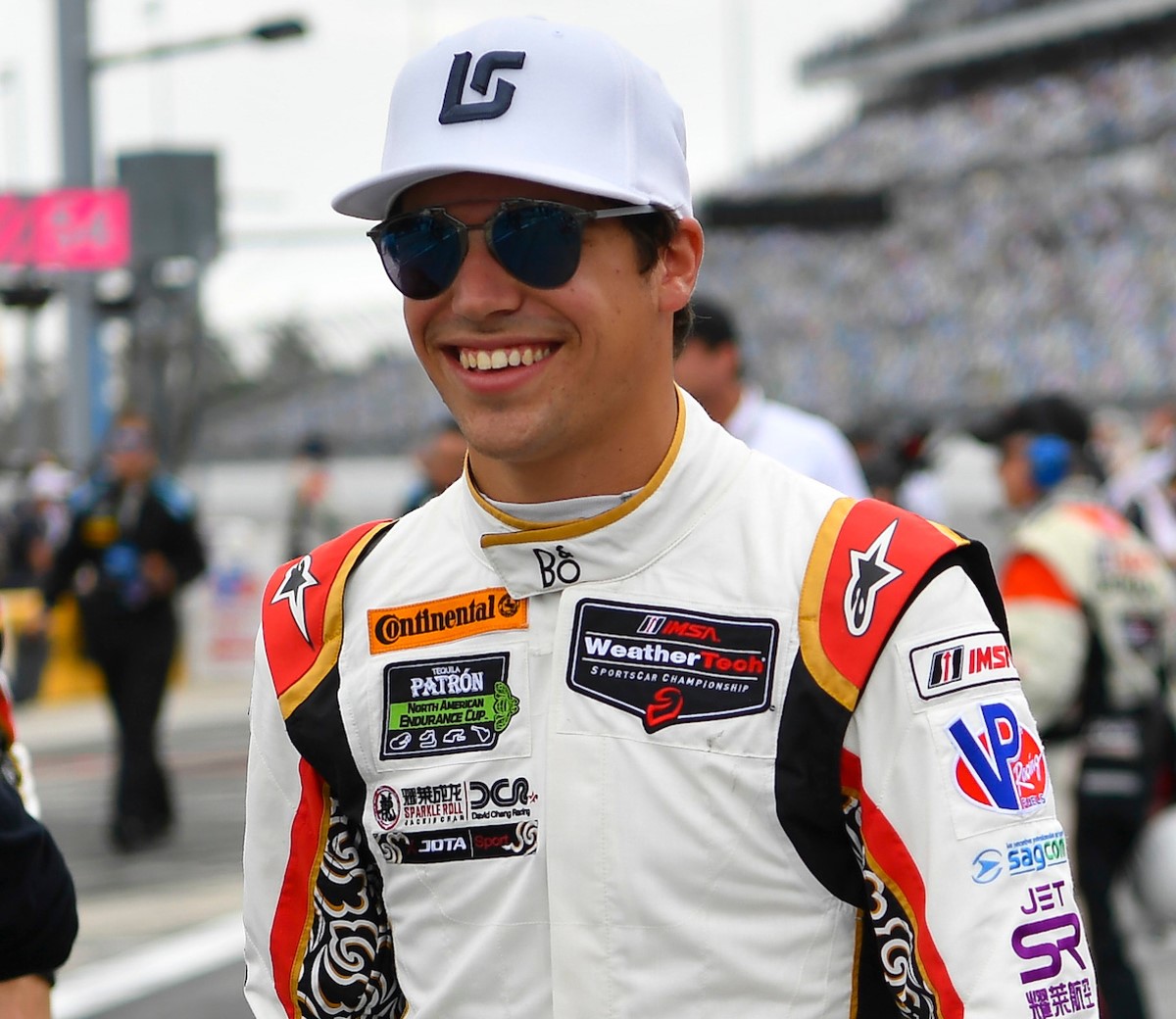 Lance Stroll
(GMM) Lance Stroll is refusing to say if he is optimistic ahead of the Spanish grand prix.
Williams is having a nightmare 2018 season with its uncompetitive car, and now it emerges that designer Ed Wood is leaving.
However, it is rumored that McLaren's recently-departed Tim Goss might replace him.
At the same time, the Grove based team has come to Barcelona with car upgrades.
"We will see on Friday but for now it's too early to assess my degree of optimism," driver Stroll told Le Journal de Montreal.
"But it is time to find ways to improve. Perhaps the change in our structure will help. I don't know for now. My role is to drive," he added.
Not feeling much more optimistic is Sergey Sirotkin, who also faces the prospect of sitting out Friday practice so that Robert Kubica can drive.
"Of course it's not ideal for me, but it's an advantage for the team to have three drivers testing the car and giving feedback," said the Russian.
"It will be good to see what Robert thinks about the car compared to winter testing."
As for the car upgrades for Barcelona, Sirotkin is not sure.
"It will not happen that we will suddenly be in the middle of the grid," he said. "But we do expect to see a step forward."
Gasly forgives Magnussen after second apology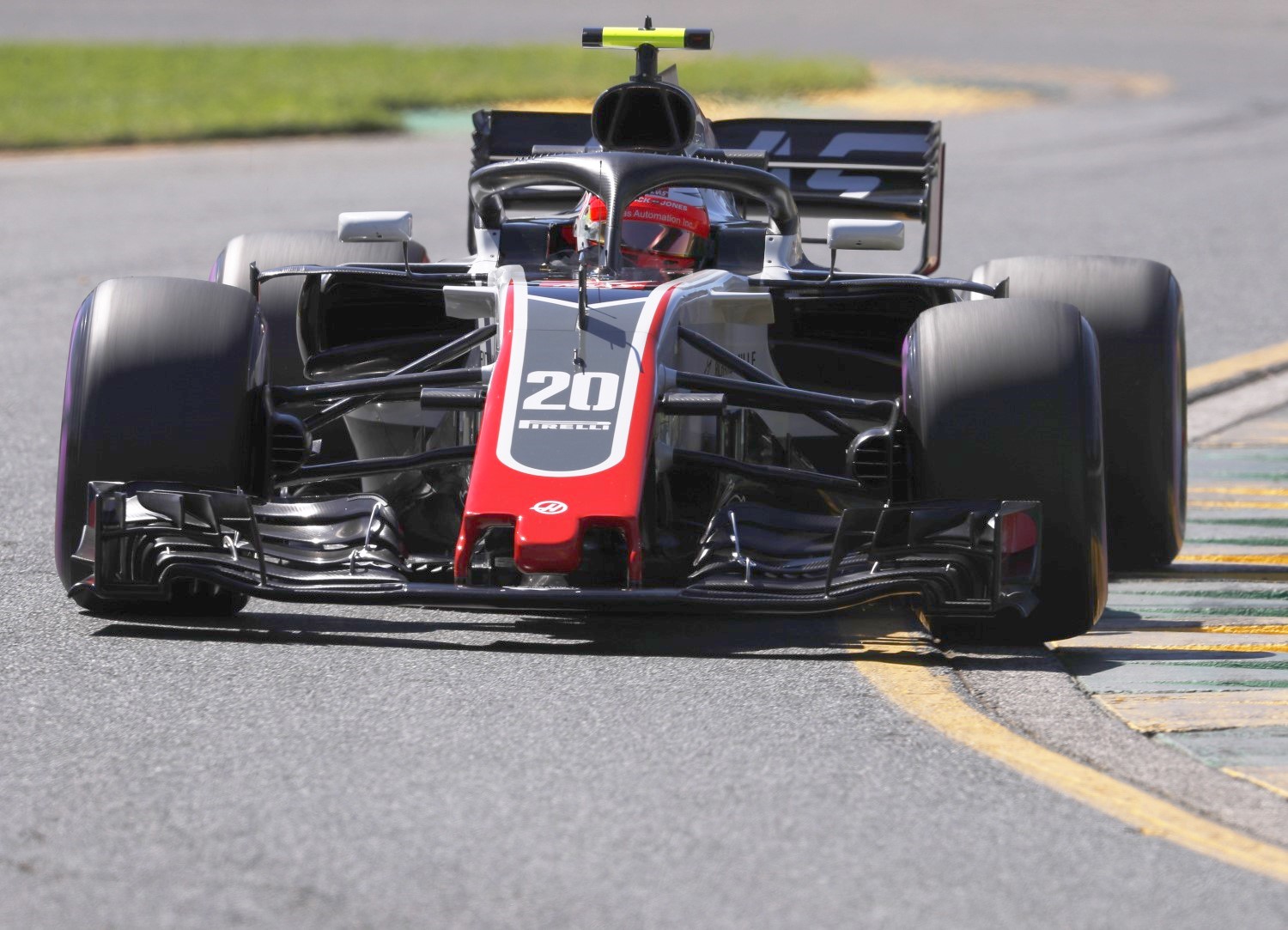 Dangerous Magnussen says he's ready to die in a race car
(GMM) Pierre Gasly says he is back on reasonable terms with Kevin Magnussen.
After Baku, the Frenchman slammed Magnussen as "the most dangerous driver" he has ever raced against, following a high-speed clash.
Haas driver Magnussen apologized afterwards.
"I was really angry after the race and did not really listen to what he said," Gasly told Ekstra Bladet newspaper in Barcelona.
"Everything is fine now. We just have to make sure it doesn't happen again.
"He sent me a text message after the weekend to apologize again," Gasly revealed.
After Baku, Magnussen also issued a statement clarifying an interview in which he said he was prepared to die in a F1 car.
"I felt I had to clarify it because the timing of the article was really bad," said the Dane. "It seemed like the quotes had something to do with it (the Gasly incident)."
Magnussen's boss Gunther Steiner also defended the 25-year-old.
"Kevin apologized to him (Gasly) and said it was not on purpose," he said.
"I think Pierre will get in someone's way another day and then it will be his turn to be criticized."
2019 wings to make cars slower – Tombazis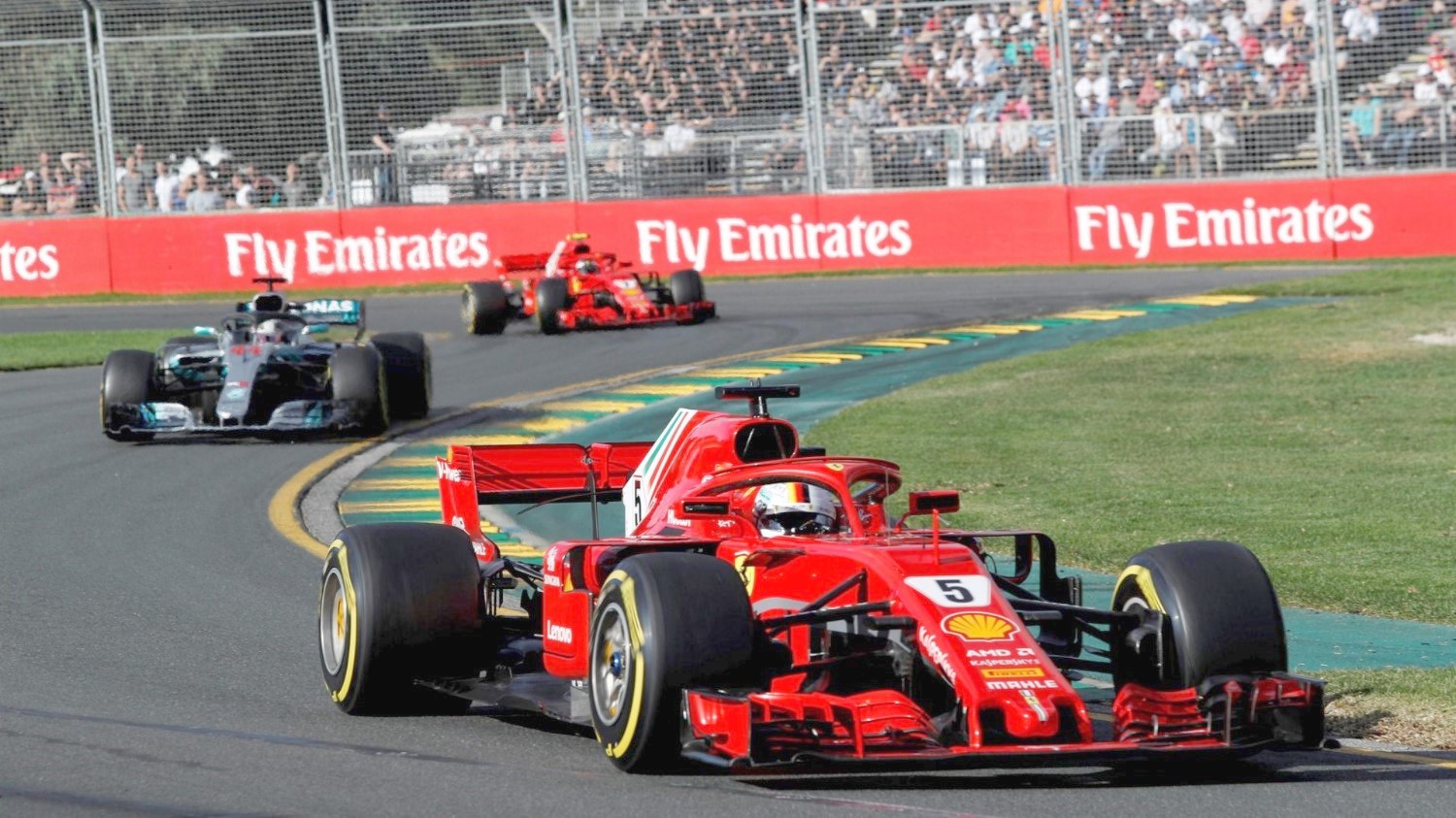 F1 to simplify wings in 2019
(GMM) FIA technical boss Nikolas Tombazis says changes to make F1 cars easier to overtake in 2019 will also make them slower.
Teams have agreed to implement the changes for 2019, mainly involving the front wing.
"We expect the cars to slow down by about 1.5 seconds per lap," Tombazis said in Barcelona.
But there are upsides.
"The effect of the DRS will increase by about 25 to 30 per cent," he added.
And he said the aim for the 2021 rules is to get rid of DRS altogether. "Until then, we have to live with it," Tombazis insisted.
World champion Lewis Hamilton says that if the racing is better, he doesn't mind if the cars are slower next year.
"If that's the goal, it will be good," he said. "For a race to be spectacular, you need to be able to stay within a second of the guy in front of you.
"But we've had wider and narrower wings in formula one and the races were not really any better than now," Hamilton added.
Miami GP takes another step forward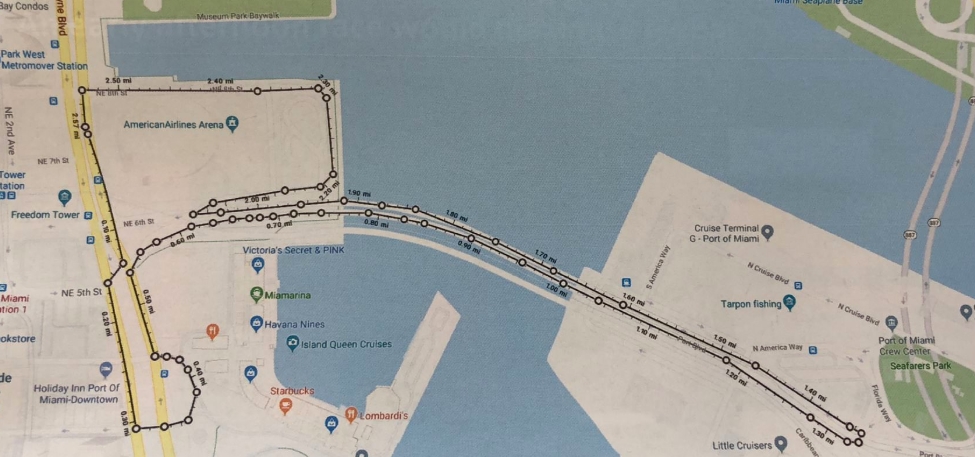 Draft Miami track layout
(GMM) F1 has taken another step towards green-lighting a Miami street race for 2019.
On Thursday, the City of Miami met and voted unanimously on F1's proposal to race on the Florida coast.
"We are very pleased," said F1 commercial boss Sean Bratches, "even if we recognize it is only the start of the process."
Mercedes driver Valtteri Bottas said in Barcelona that a potential second US grand prix was good news.
"Every driver is happy to go to a new circuit and if it's in a beautiful place, even better," he said.
"I hope it works out."
Another Miami fan is Lewis Hamilton, but the world champion admits he is no fan of the proposed street layout.
"When I heard about it I thought 'Great'. Then I saw the layout and thought 'Hmmm'," said the Briton.
"Miami is a super-cool place but I'm not keen on a street circuit like Valencia. That was not very exciting," he added.
Hamilton said Liberty Media should consider consulting with drivers like him.
"In golf, it's normal for pros to design courses," he said. "Why not ask us? I know Miami pretty well."
Bottas cool over 2019 contract talk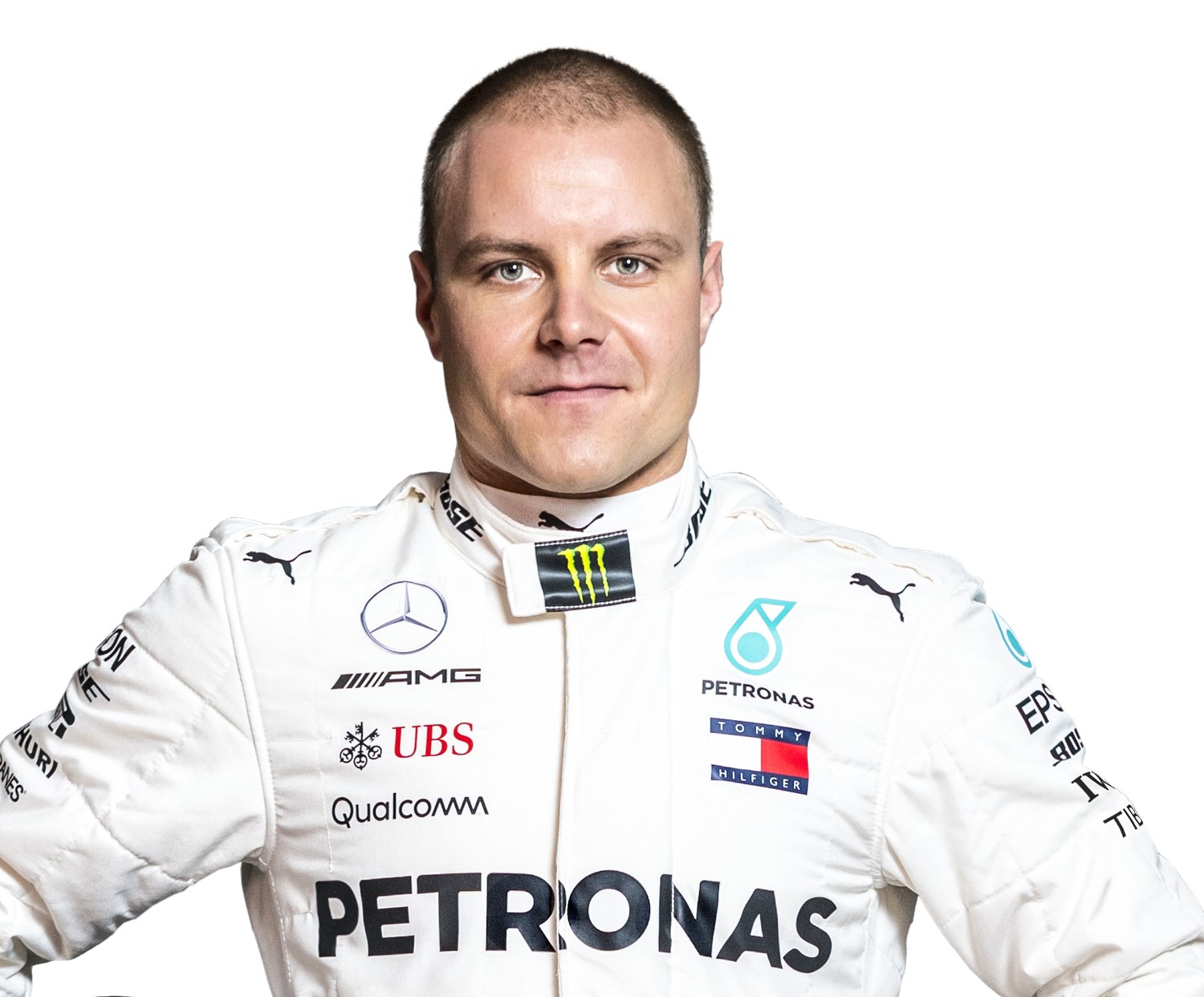 So far in 2018 Bottas has had the measure of teammate Hamilton
(GMM) Valtteri Bottas says he is not obsessing about his formula one future.
Although he almost won in Baku, and afterwards received the Lorenzo Bandini Trophy in Italy, the Mercedes driver does not yet have a deal for 2019.
"I'm always developing and improving my weaknesses, but I'm on the right track," he told Ilta Sanomat newspaper in Barcelona.
Team boss Toto Wolff says Bottas has been good in 2019, but earlier this week he pointed out that Mercedes also has promising youngsters Esteban Ocon and George Russell on the books.
Bottas said: "Everyone knows I want to continue for a long time.
"I understand that you want to talk about contracts, but if I can do the same as I did last year, the situation looks good."
As for the weekend ahead, Bottas admits Ferrari has been better recently but revealed that Mercedes has aerodynamic upgrades for Barcelona.
"We need to be really fast on Saturday so we can win on Sunday," he said.
Haas in talks with Pietro Fittipaldi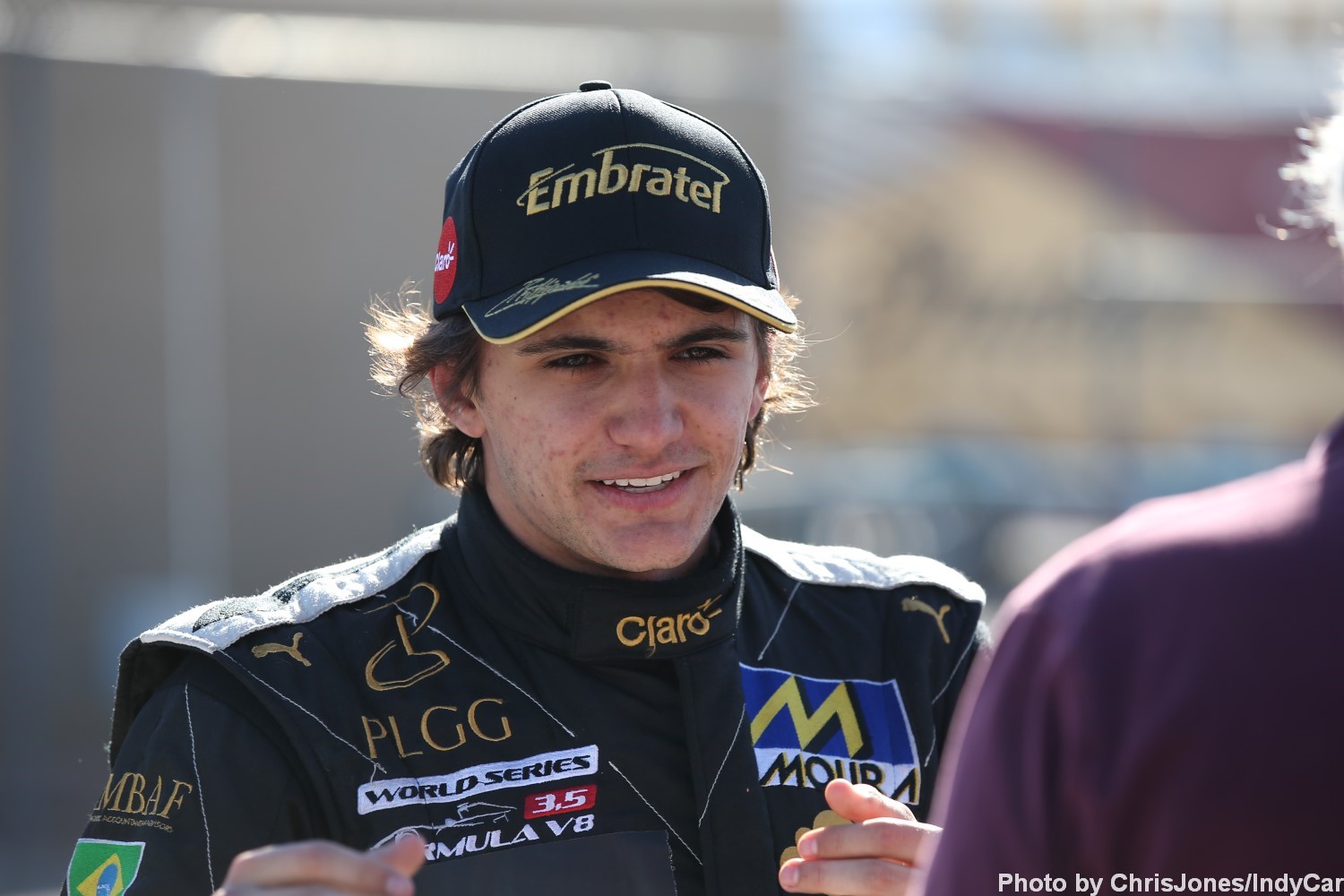 Pietro Fittipaldi
(GMM) Haas has been in talks with Pietro Fittipaldi about a potential F1 test.
Last weekend at the Spa round of the world endurance championship, the grandson of world champion Emerson Fittipaldi crashed heavily, breaking both legs.
When asked about the crash and 21-year-old Fittipaldi, Haas boss Gunther Steiner said: "We just started talking with him and watching his performances.
"He contacted us. I know his grandfather — I think everyone does," he smiled.
"We realized that we can try to do something together, and then what happened happened.
"First of all it's important that he completely recovers," Steiner added. "And as far as I know, he's on his way."