Fittipaldi was not the only one to suffer big crash at Spa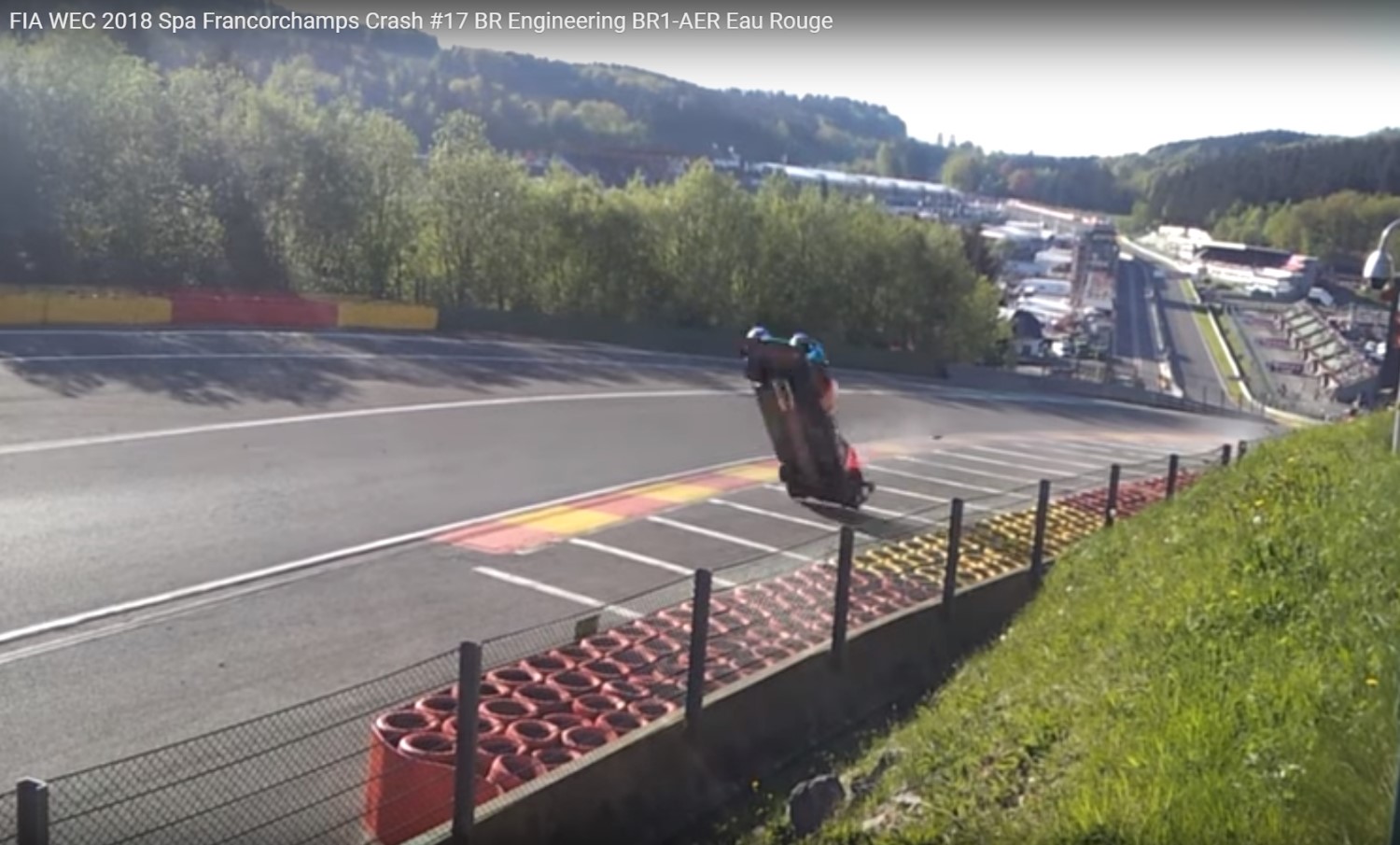 Matevos Isaakyan
Russian race car driver Matevos Isaakyan was heading up the hill on the famous Eau Rouge corner during the Six Hours of Spa last weekend when his car spontaneously decided to do not one, but two backflips. And somehow, he was physically just fine after it.
You can hear what sounds like the engine of Isaakyan's BR1 LMP1-class race car pegged to the rev-limiter as the car suddenly flies through the air. He was totally fine afterwards, however, Sportscar365 reported.
It's a little unclear as to what caused Isaakyan's car to fly through the air, but Daily Sports Car points out that it may have something to do with the line he was on and a safety system that was designed to actually slow cars down:
The video shows clearly that the car was off track to driver's left before the car lifted off, the 'sausage' curbs previously installed to dissuade drivers from exceeding track limits have now been replaced by slightly raised painted lines.